The Knotts Berry Farm Peanuts Celebration is one of the best events of the year for families to bring their kids to meet all of the beloved Snoopy characters. This is unlike any other experience at Knotts. During the Peanuts Celebration, the park is taken over by all the Peanuts characters strategically placed in different areas throughout the park. There are fun themed Peanuts foods and activities set up throughout the park for the entire family to enjoy.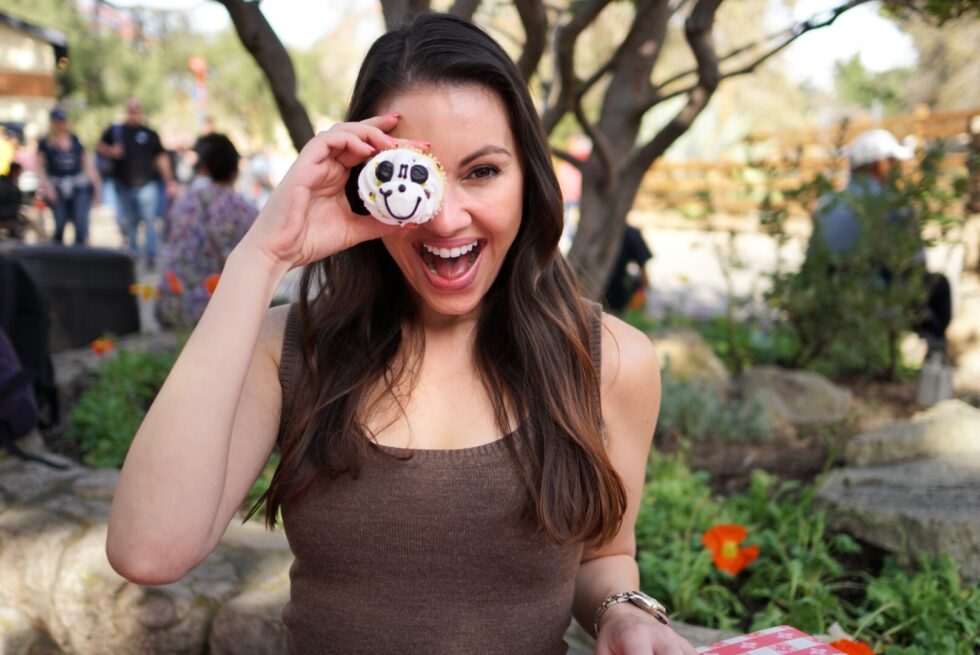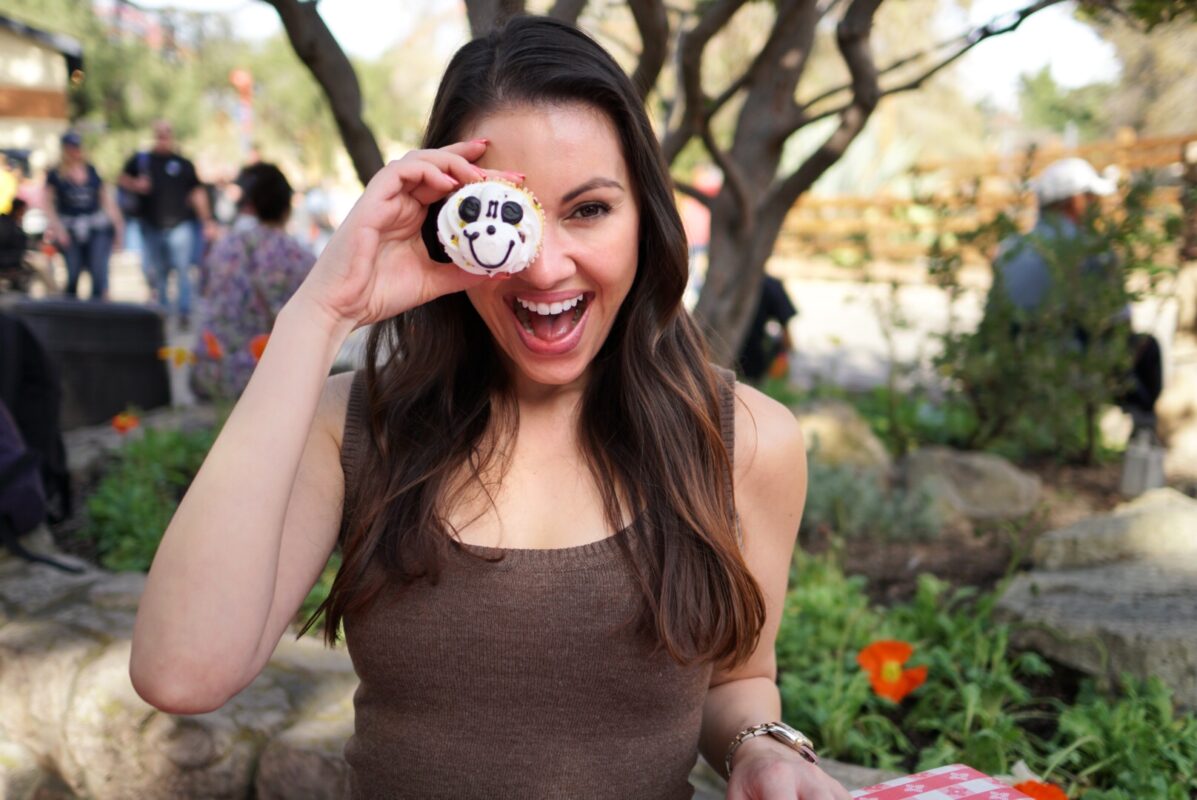 Knotts Berry Farm is one of my favorite theme parks so I couldn't wait to dive in and explore all the new Peanuts Celebration excitement. First, I had to find all the new treats. It's no surprise the food is always my favorite part and Knott's did not disappoint. There are so many new treats hidden throughout the park that they even had to create a new map so you can find it all.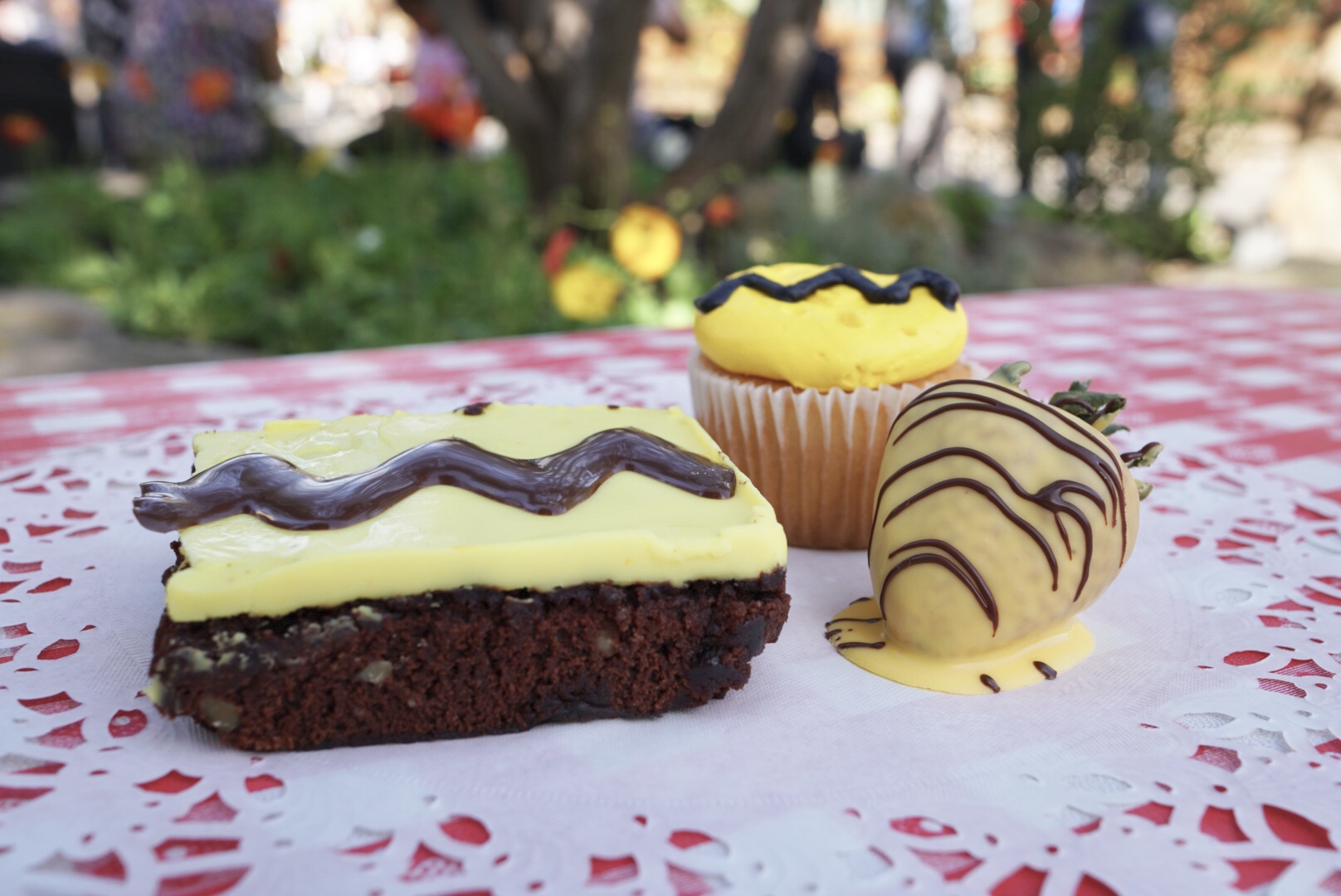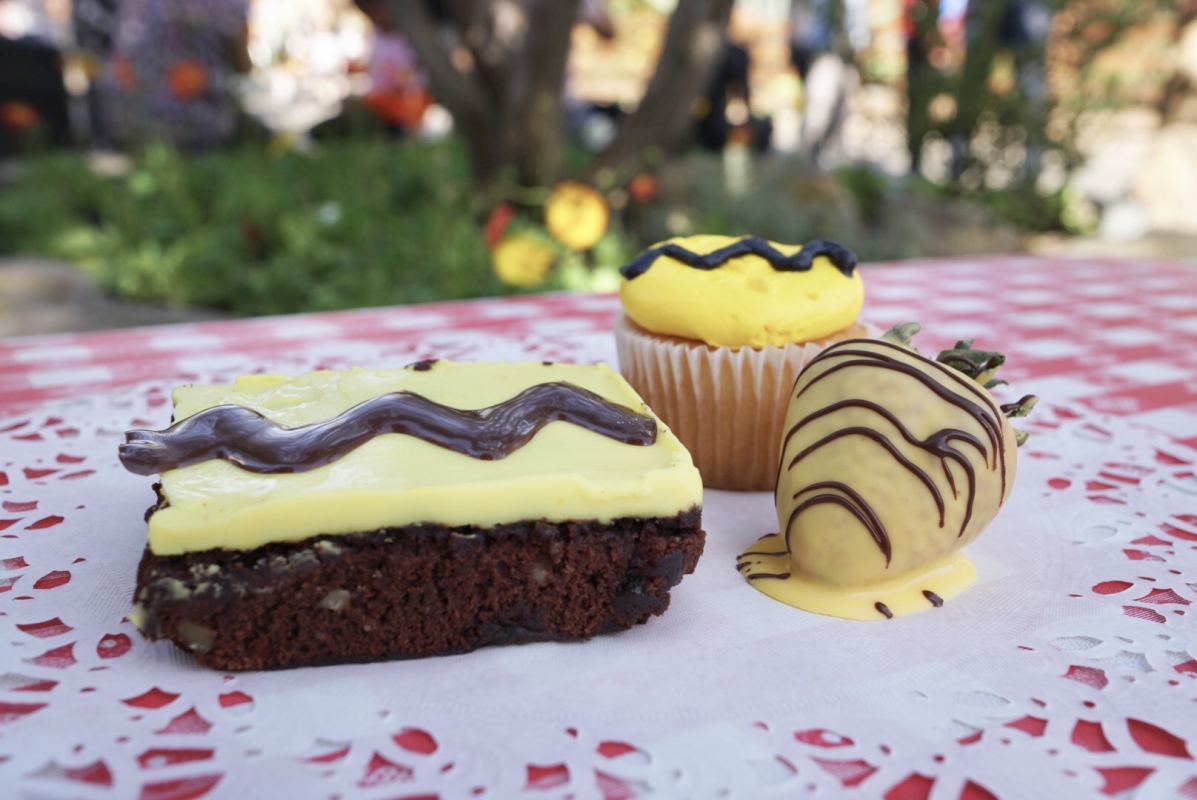 Some of my favorites include all the Charlie Brown bites like the Charlie brownies, chocolate covered strawberries, and cupcake.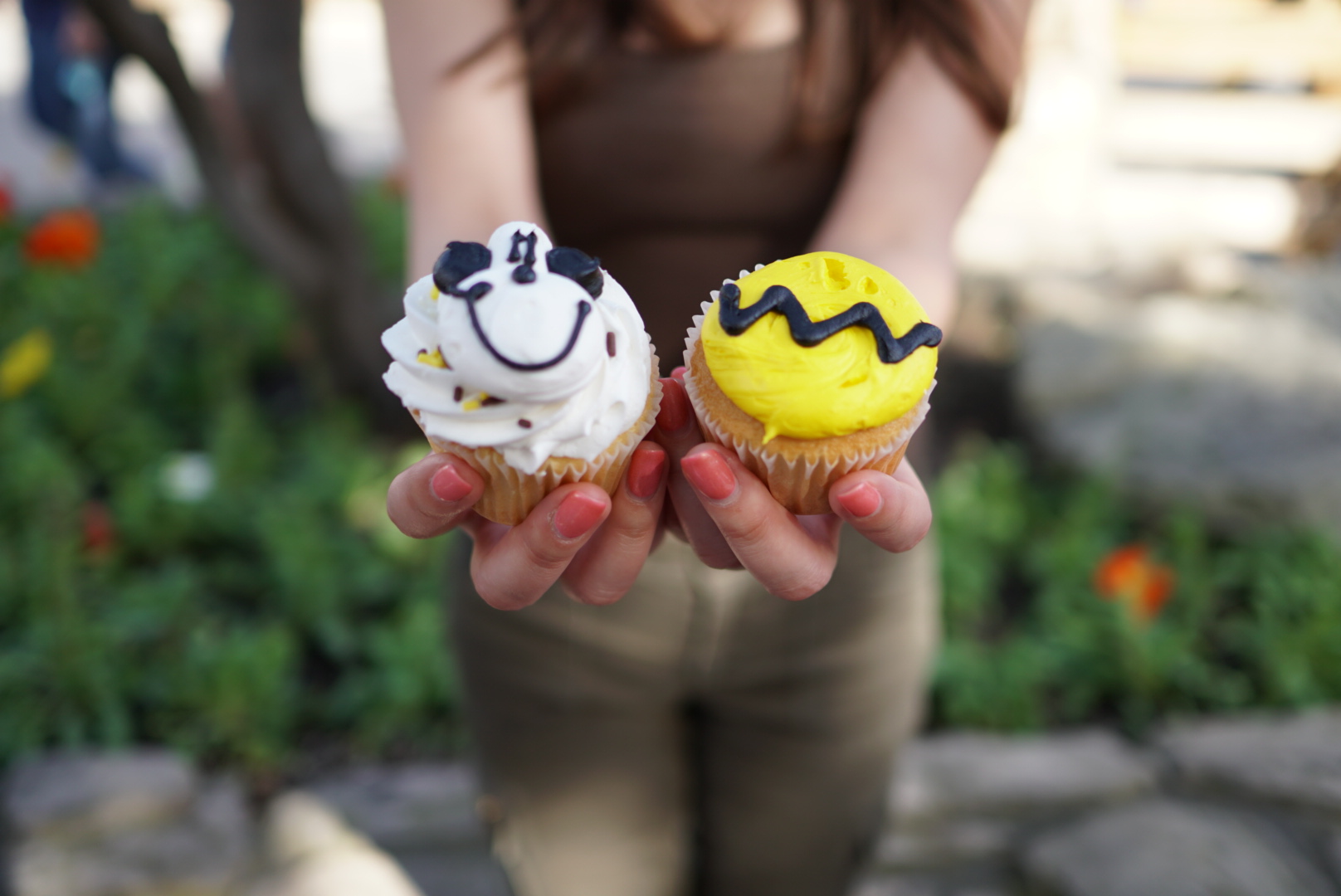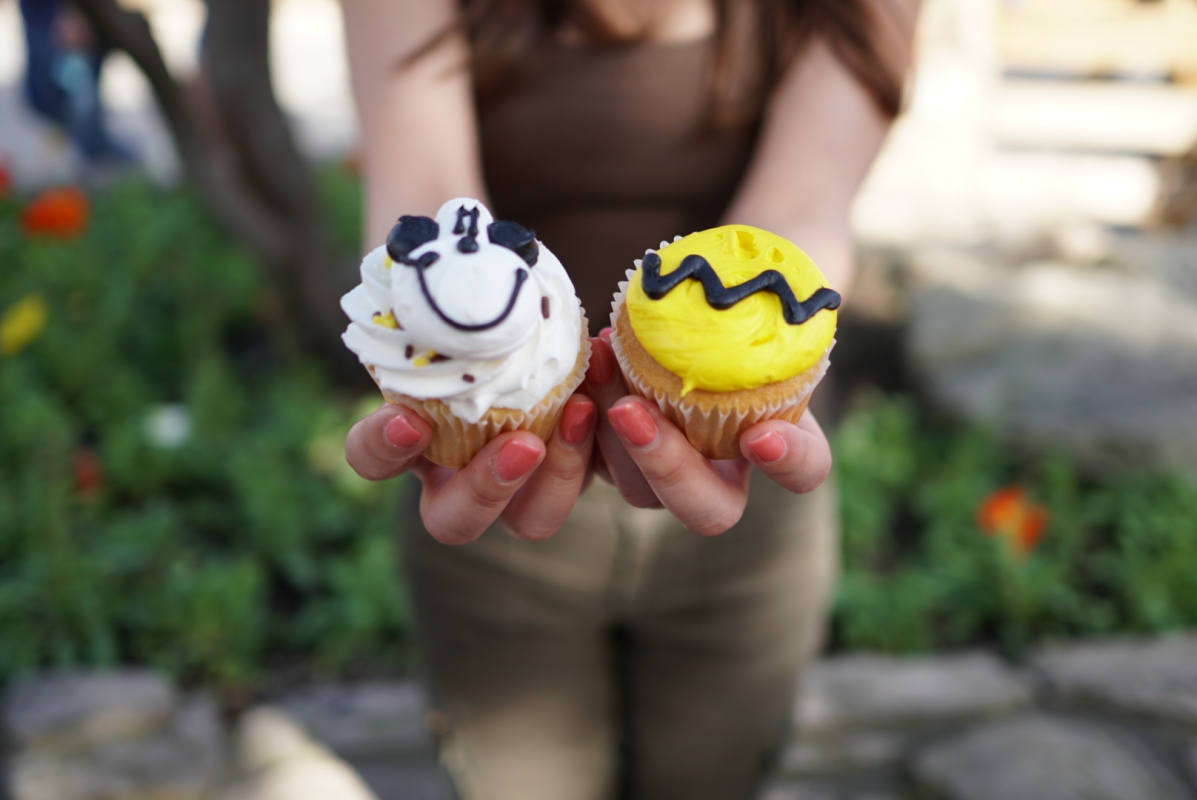 They even have these adorable Snoopy cupcakes.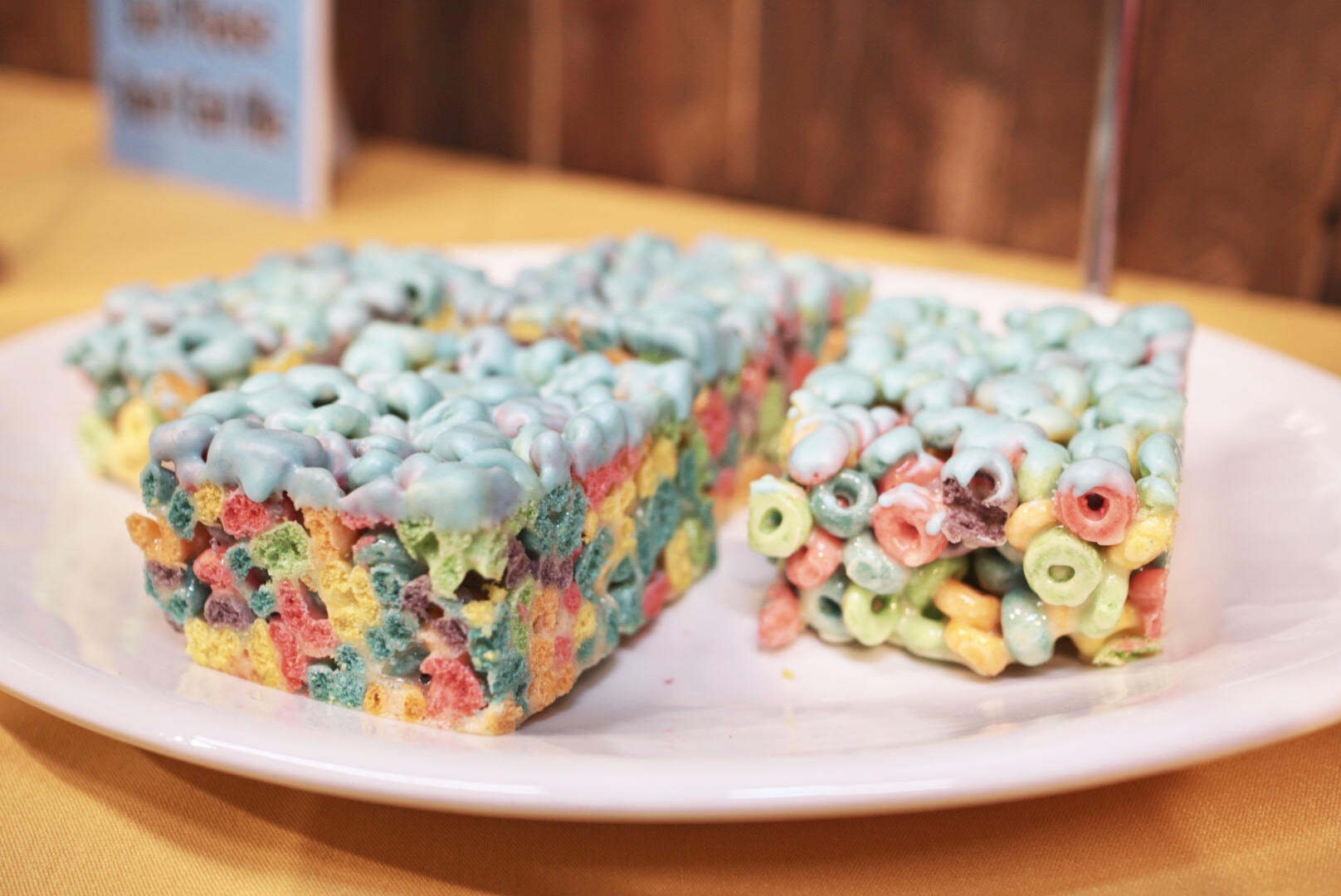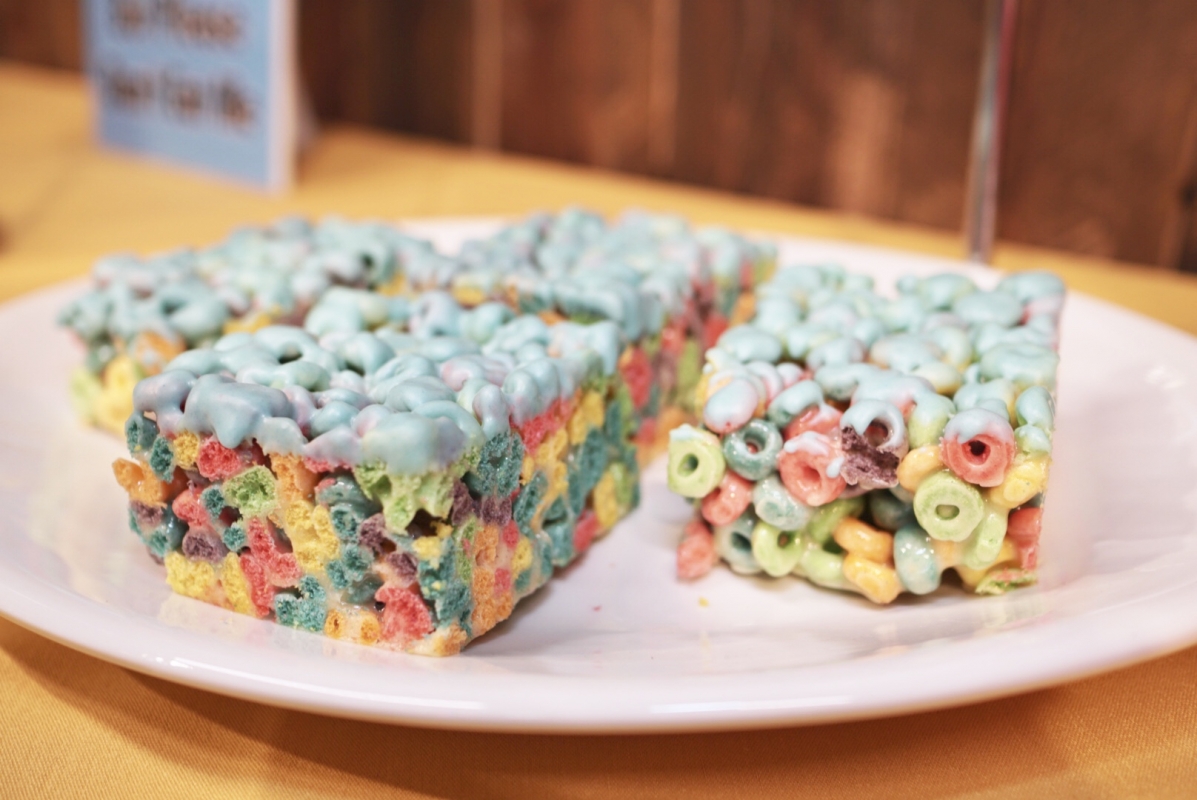 Then, who doesn't love rice krispy treats? How fun are these Fruit Loop krispy treats and bars?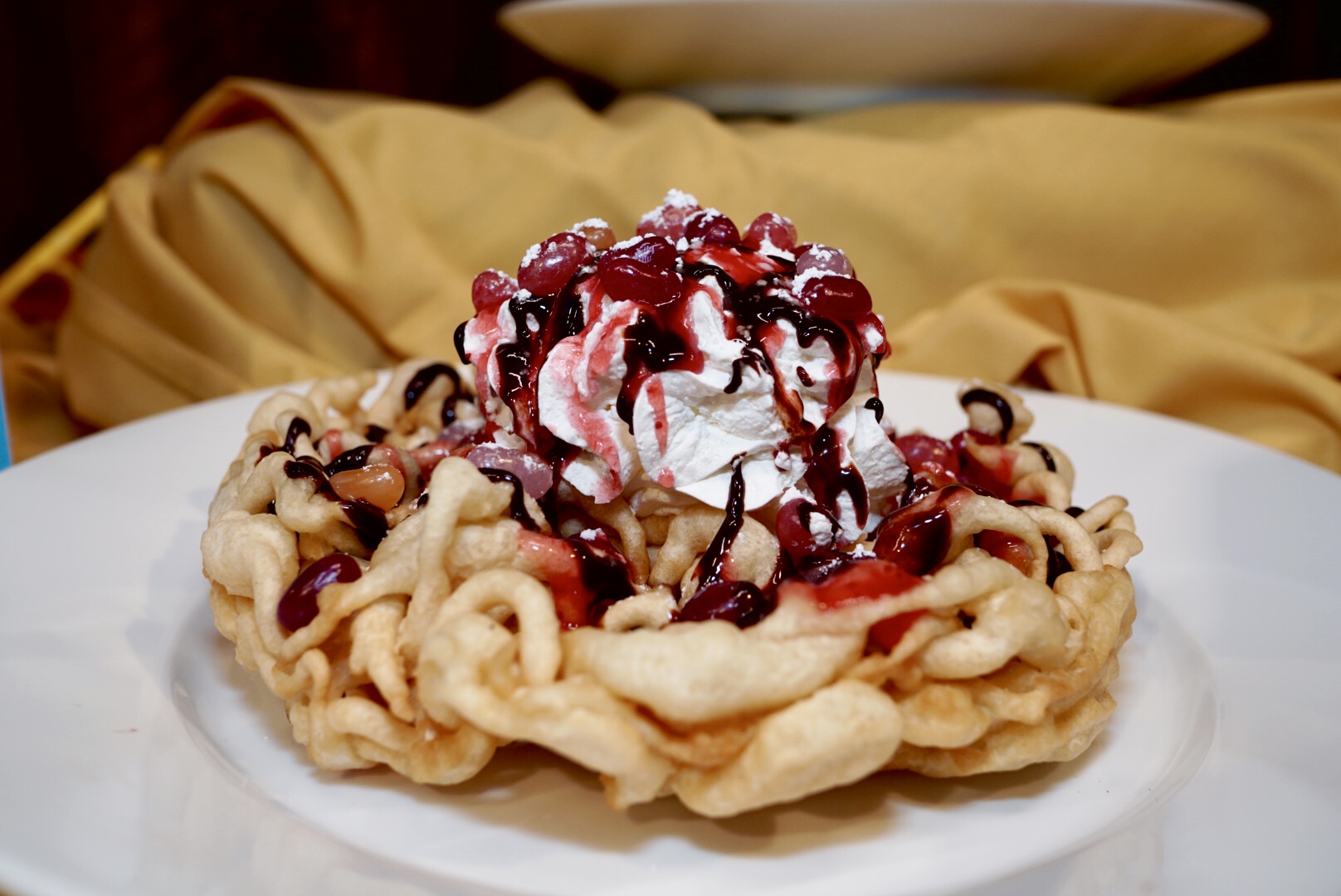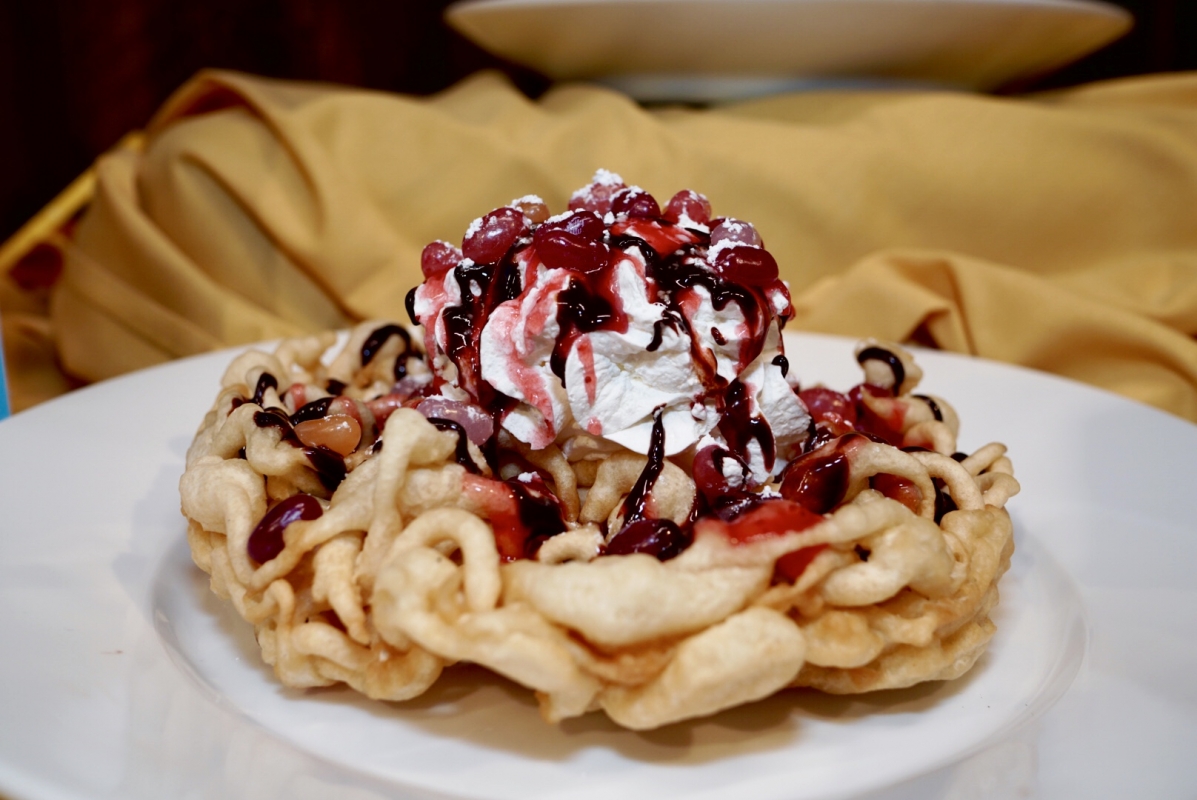 Other treats include the new Jelly Bean Funnel Cakes, Snoopy Donuts, and an amazing Peanut Butter & Jelly Cheesecake, and Buffalo Chicken Fries with ranch drizzle.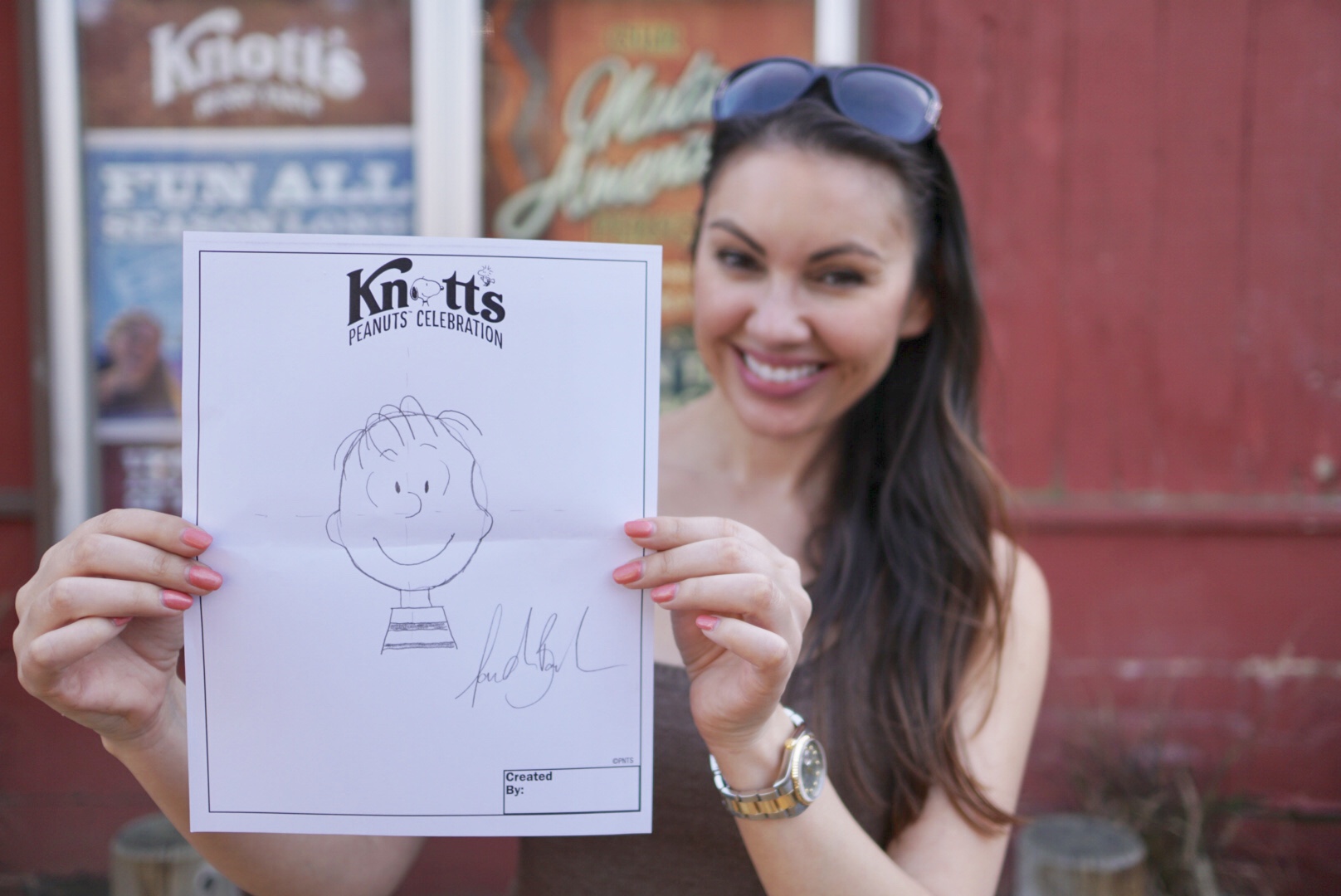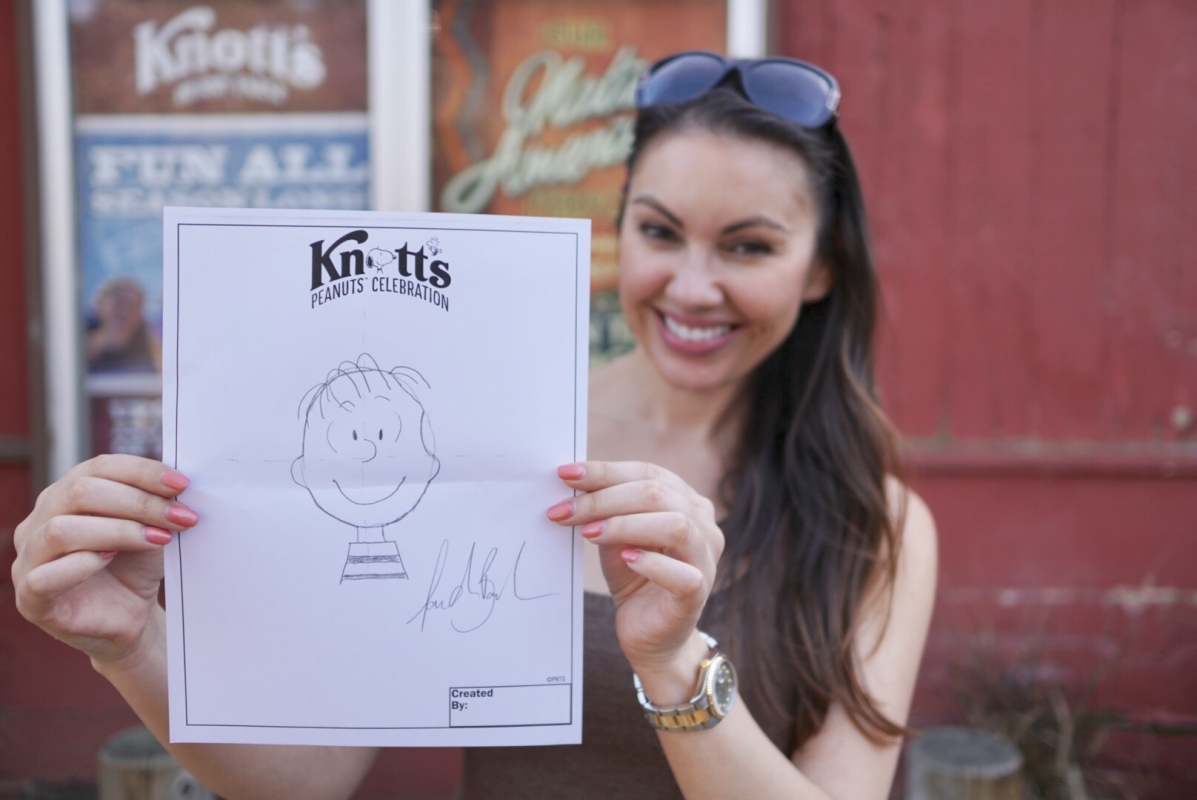 In addition to all the delicious new treats, there are also fun activities set up throughout the park.
One of my favorite activities was the Peanuts Sketch School at The Bird Cage Theatre. A real animation artist hosted session where we learned how to draw the famous Peanut character, Linus. The session was only 15 minutes long, and it was very easy to follow along. You can even view my Instagram @SondraBarker for a hyper-lapse video of me drawing my first Peanuts character. I think I did a pretty good job and I can barely even draw a straight line!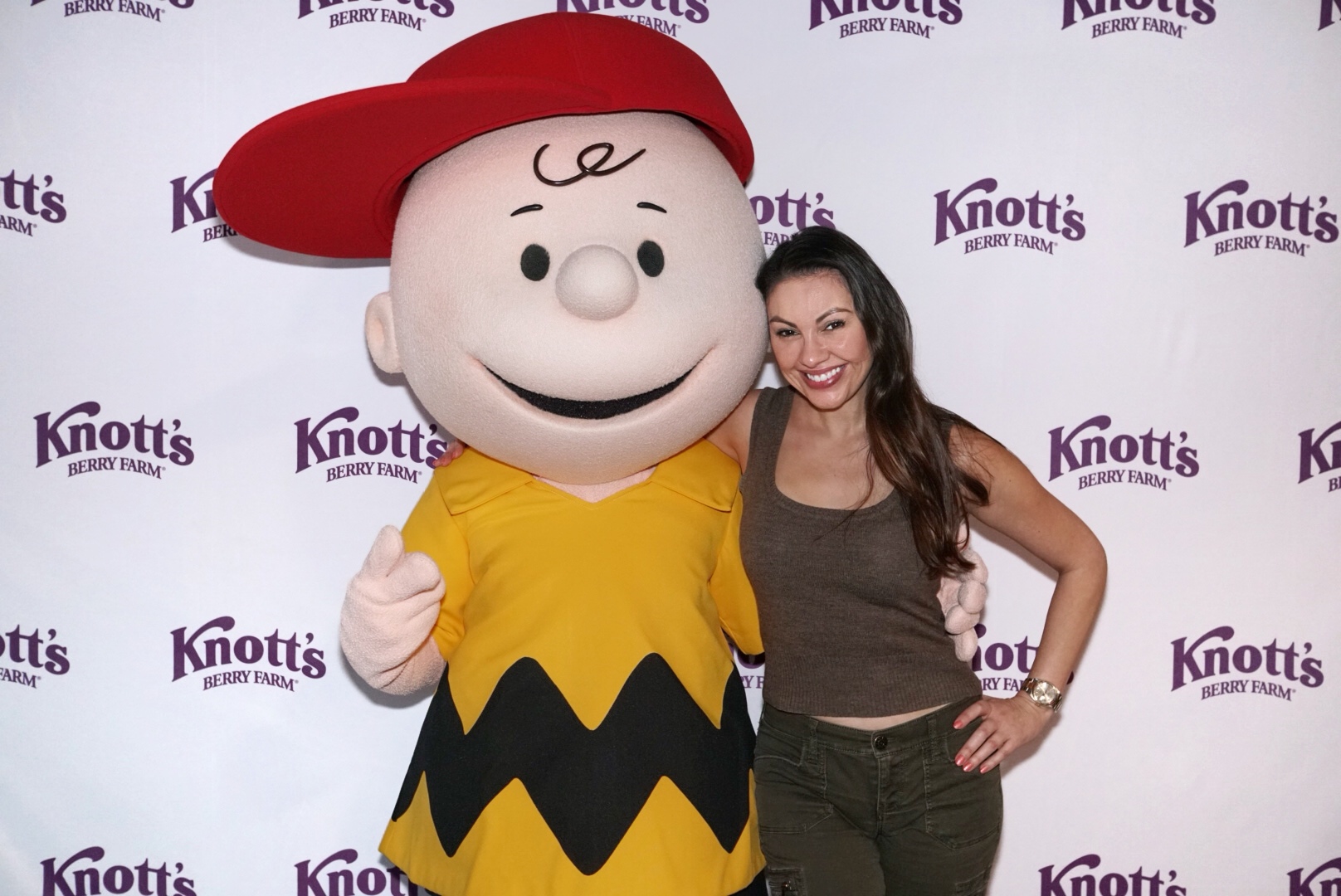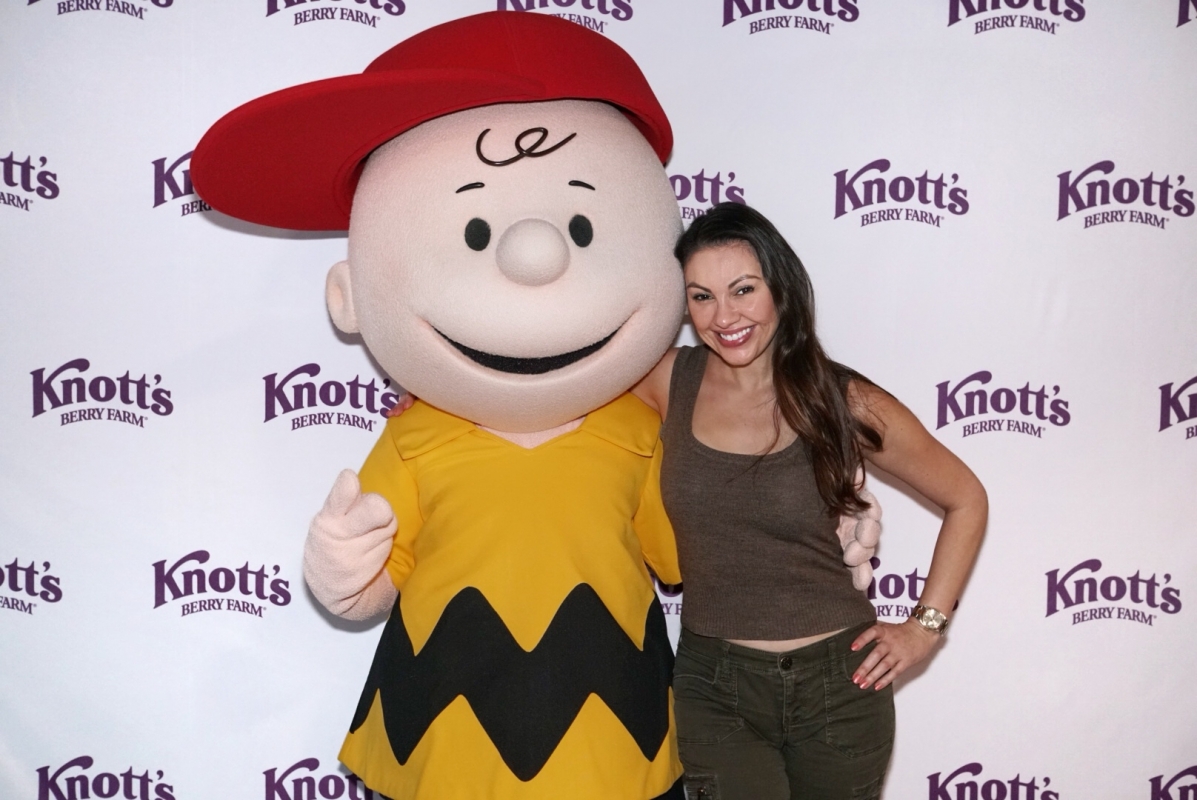 Throughout the park you"ll also find numerous musical performances like Woodstock's Musical Festival and even a Silent Disco. There will also be an all new show, Space Beagle, at the Camp Snoopy Theatre. The characters will even be roaming around the park for pictures and surprise activities the kids can participate in. The Knotts Berry Farm Peanuts Celebration will take place weekends January 26th through March 10th and on Presidents Day. Also remember that Knotts has the most affordable season passes in Southern California. An annual pass is only $98 with no blackout dates! That's pretty amazing. For more information visit Knotts.com.