Last weekend I headed to Temecula Wine Country for an impromptu girl's trip and decided to share some tips on where to stay, fun things to do, and how to save! Temecula is so close Orange County and San Diego, it is one of my favorite staycation destinations.
Updated: July 2022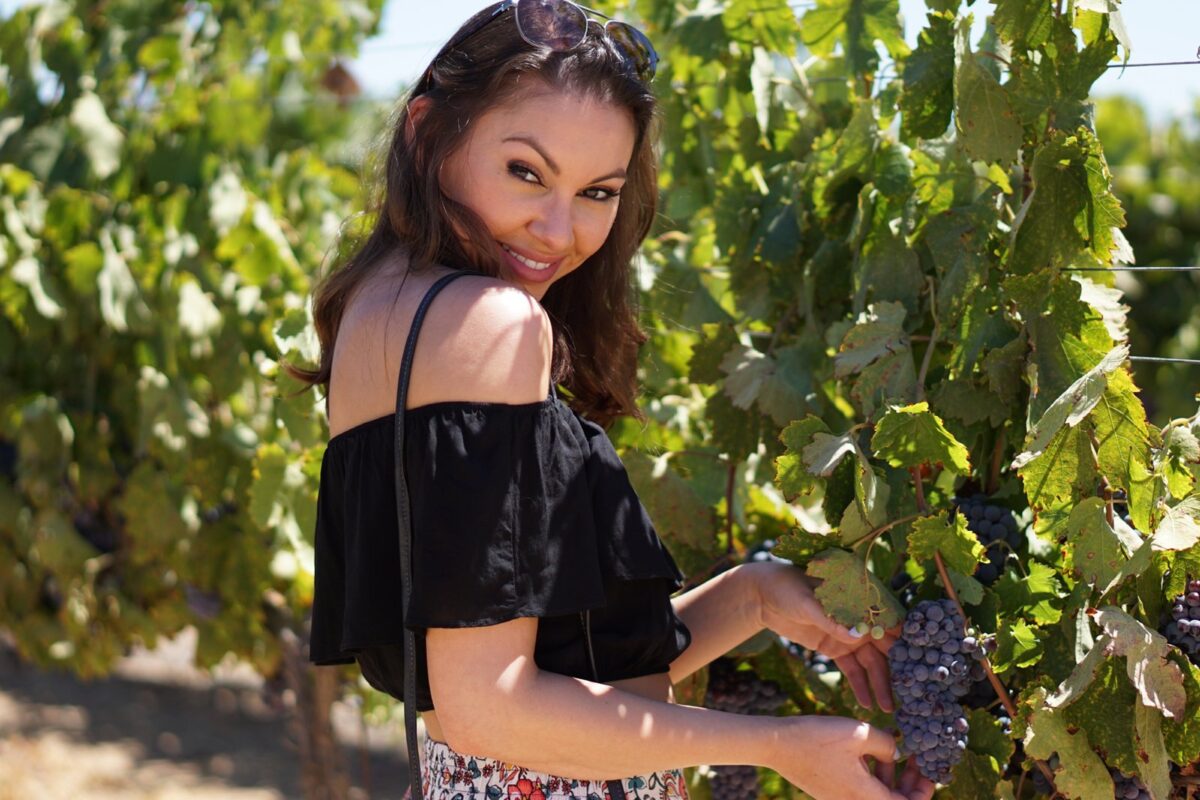 I just love how the main stretch is row after row of gorgeous vineyards. As you spend your day hopping from one vineyard to the next, it's nearly impossible to visit all of the amazing wineries in one day or even one weekend for that matter. This article will help you narrow down where to stay, what to do, and how to save in Temecula wine country!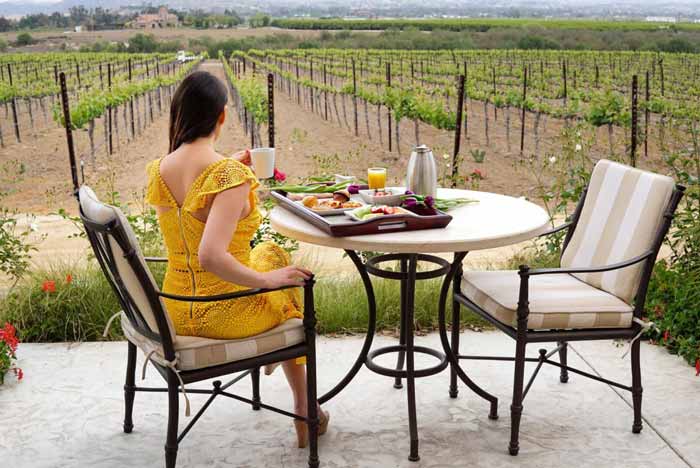 Where to stay in Temecula Wine Country
First, you're going to want to book your hotel. You can either stay in Temecula Wine Country at one of the Vineyards or you can stay in town for about $75 less. I'm going to give you a few different options and start with my personal favorite.
This is where I stayed this past weekend and I was so impressed. I almost don't want to announce it because they only have 42 adorable luxury Bungalows available. What really sets this resort apart are the beautiful french doors that open to your own private vineyard view patio. In just a few steps you can walk through the vineyards and even taste the grapes if you go during August and September when they are in season.
Carter Estate Winery and Resort also offers a wonderful hot breakfast delivered straight to your room each morning. Rates range from $250 and can go up to $500 on weekends. They offer a AAA discount that will save you about $50 per night and they also recently introduced a 2 night minimum stay.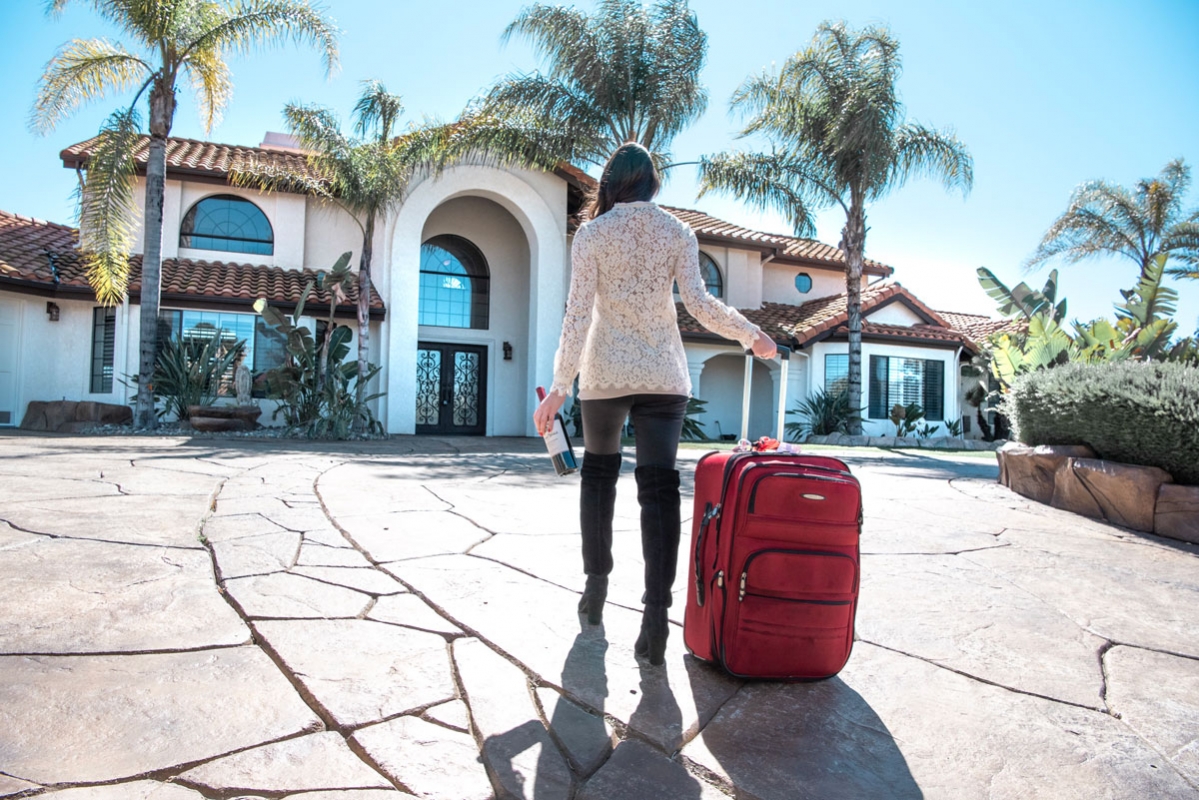 If you are headed up to Temecula Wine Country with a large group, it is incredibly cost-effective to just rent an entire home for around $400 per night. I recently used Avant Stay and did this with a group of friends. The home we rented was amazing with its own orange grove, mini golf, pool, outdoor bar area, and plenty of room to accommodate 10 guests!
Embassy Suites:
This is the best budget-friendly hotel. Though it's not right in wine country, it is only about 5 minutes down the street and is easy to see as soon as you get off the highway. I've loved the Embassy Suites since I was little and we used to stay here on family vacations.
A weekend stay at Embassy Suites will run you about $400 per night. They do not have a minimum stay. They also have a made-to-order breakfast and a cocktail hour every day from 5pm-6pm. Now how can you beat that?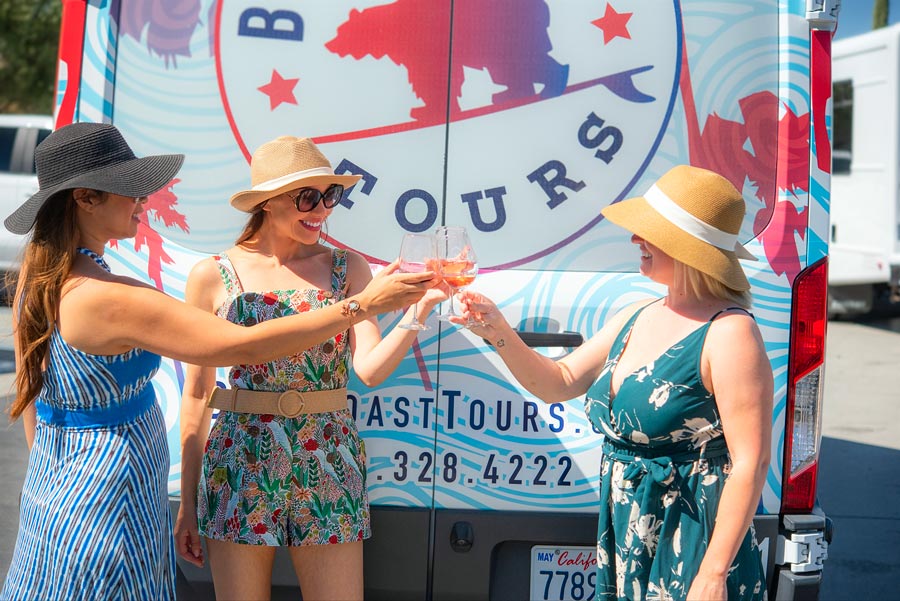 Skip the hotel and do a Temecula Wine Tour instead!
If you want to skip the hotel altogether, you might want to consider taking a wine tour instead. If you live in Orange County or San Diego, I highly recommend a company called Best Coast Tours. Their Temecula Wine Tours are only $144 and include transportation as well as tastings at three different wineries.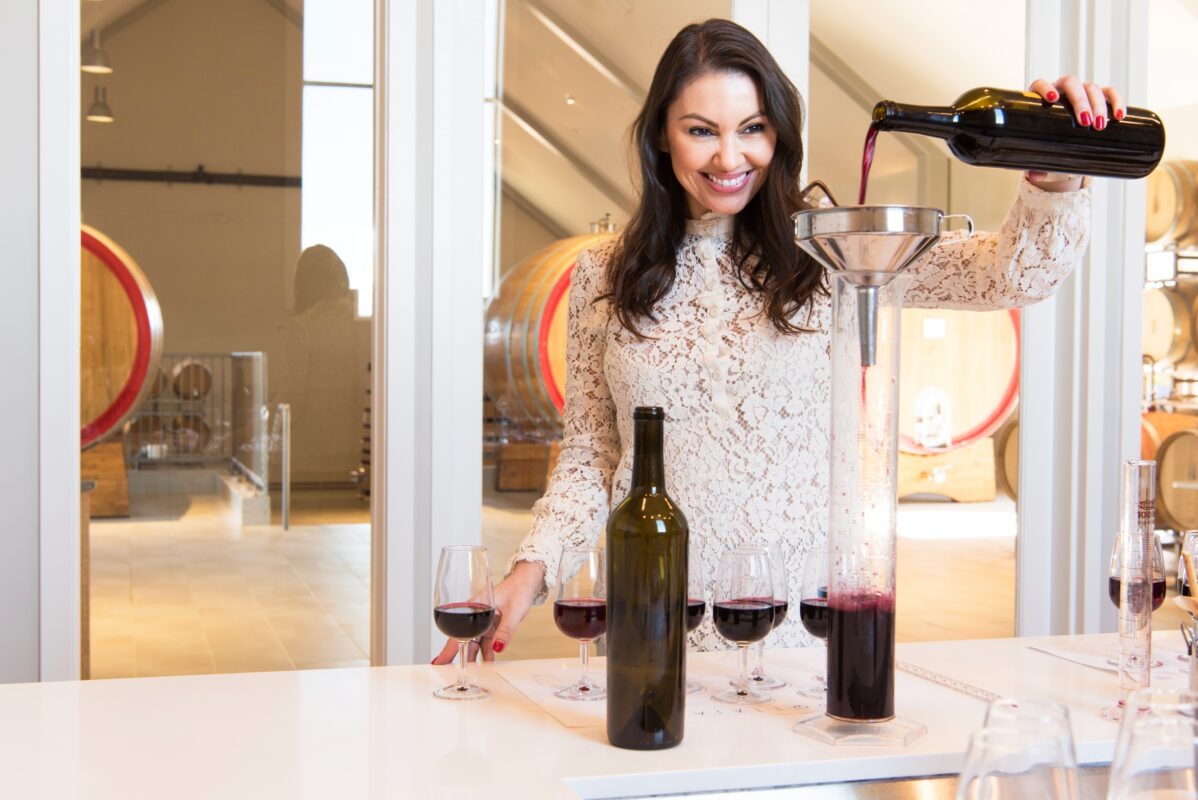 Things to do in Temecula Wine Country
Aside from wine tasting, there are also a plethora of fun activities to enjoy in Temecula Wine Country as well as some really unique winery experiences.
Wine Making Experience: One of my favorite experiences is the Wine Making at Bottaia Winery. At this intimate experience, you will be given 4 different wines straight from the barrel to sample and make your own unique wine blend which will be bottled for you take home. Check out the entire wine making experience.
Dining: Temecula has so many amazing restaurants. Enjoy the best new restaurant, Small Barn in Old Town Temecula, or dine in a wine cave!
Horseback Riding: Many of the Temecula Horseback Riding tours even include stops at a few different wineries for tastings!
Hot Air Balloon Rides: This is another popular Temecula activity which usually has a morning ride and an evening ride followed by a champagne toast with brunch or appetizers.
Helicopter Tours: If you are looking for something more intimate then a Helicopter tour might be your best option. They usually have only 4-6 people and offer a much more personal adventure.
Exotic Animal Rescue: Visit Sugar Plums Exotic Animal Rescue in the heart of Temecula Wine Country. Meet Zeus the camel, zebras, pigs, and other animals that have been rescued.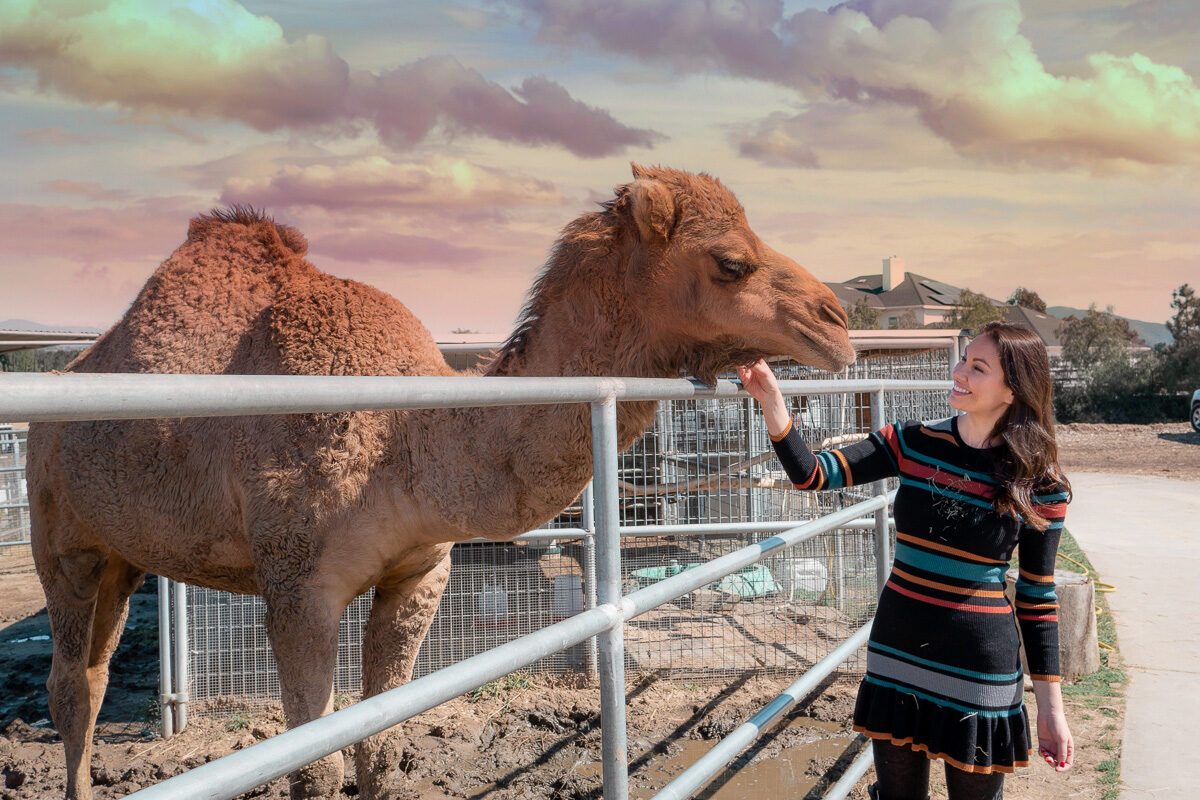 Coupons, Deals, and Ways to save in Temecula Wine Country
Groupon: hands down first visit groupon, especially for your activities. You will find discounts on all the mentioned above activities. If you already know which wineries you would like to visit you can also find many special tasting rates and packages on groupon as well.
The Mid-Week SIP Pass: On the Temeculawines.org promotional page you will find a discounted SIP pass that is $50 for 5 regular flight tastings during the week at participating wineries. Luckily, the participating wineries are fantastic and include some of my favorites like Wilsons Creek, Leoness, and Avensole. By the way, 5 tastings are A LOT! You can easily split one pass between two people.
Book a Wine Tour: Wine tours are a great way to pay one fee to be driven to a handful of pre-selected wineries. The tours often have deals with the wineries so it is included in your fee and you get to enjoy the convenience of not driving or taking ubers.
2 for 1 Wine Tastings: if you go directly to the website of your favorite wineries, they often have 2 for 1 coupons listed. Here are a few to save you some time. Faulkner Winery, Bel Vino, Wiens Family Cellars, Wilsons Creek, Danza del Sol, Oak Mountain Winery
Have you visited Temecula Wine County? What is your favorite winery to visit? Stay tuned for my next posting on Where to Dine in Temecula!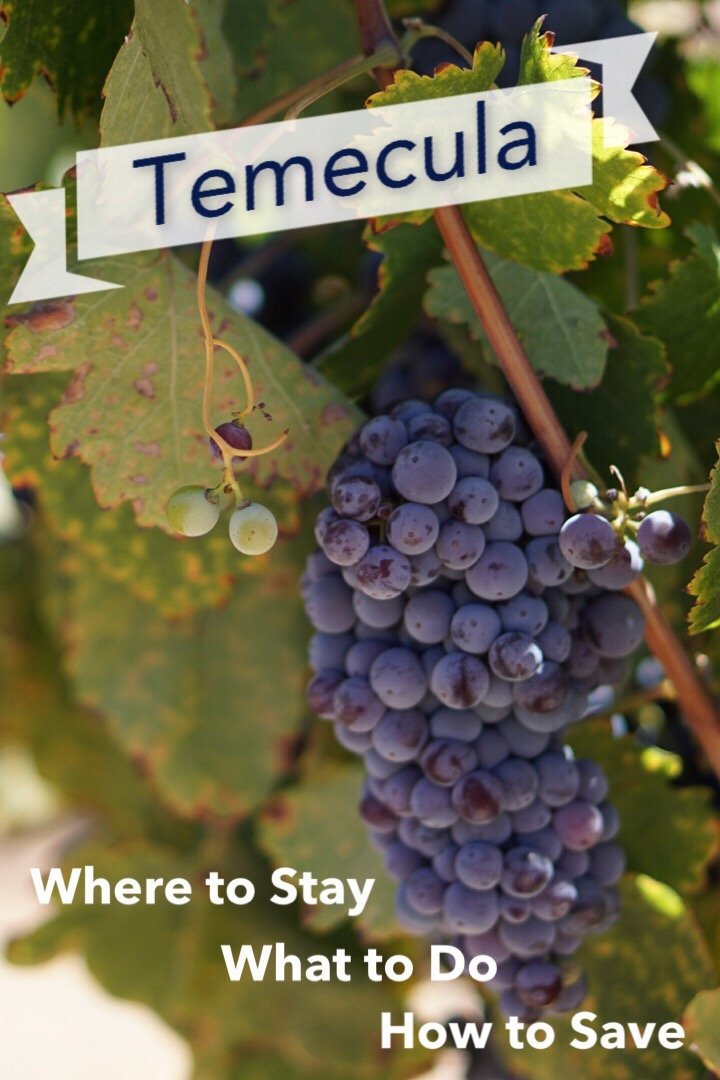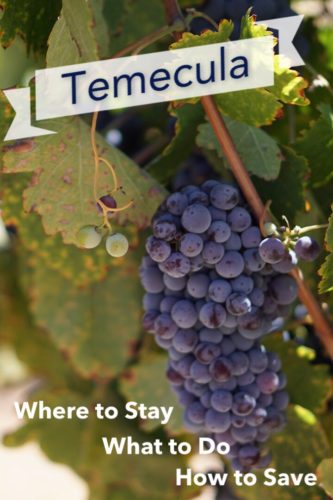 Pin It!