Posts may contain affiliate links. Read our full disclosure policy here.
Did you know you can skip the driving and take a Temecula Wine Tour from Orange County for the same price it would cost you to drive up yourself? If you're celebrating a special occasion, birthday, bachelorette or even a corporate function, Temecula is one of the best destinations for Southern California locals.
However, when you're drinking wine all day, it's probably not a good idea to drive. While you may be thinking of staying overnight, it's actually much more affordable to hire a tour company to drive you to Temecula and back. They even curate the entire wine tasting experience for you!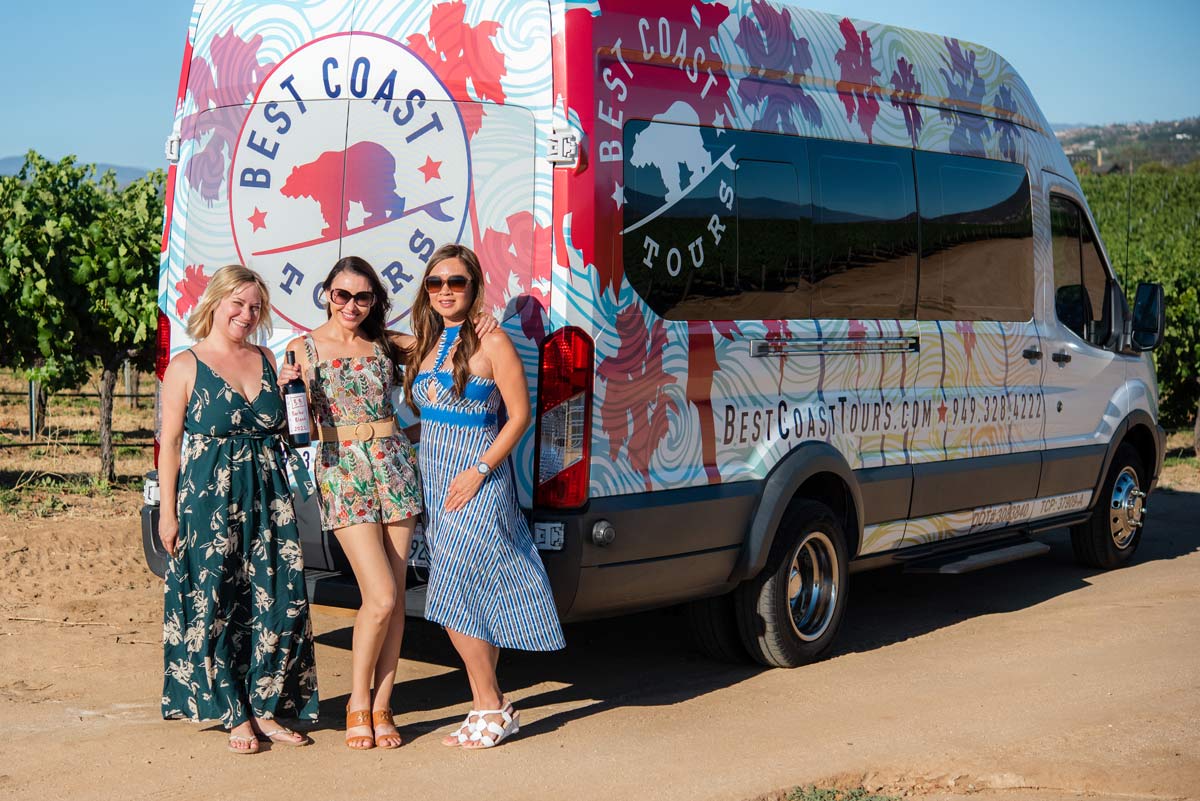 Best Coast Tours curates the perfect Temecula Wine Tasting Tour!
I recently discovered Best Coast Tours when planning a fun birthday trip up to Temecula with my girlfriends. For only $144 per person, booking a company to take us on a Temecula Wine Tour from Orange County was a no-brainer. The tour included
3 wine tastings with a wine tasting adventure 104ft underground in a wine cave and tastings straight from the barrel.
An amazing cheese and charcuterie board
Production tour at Somerset Vineyard
Visit to Old Town Temecula
The driver, Joseph, even provided water and snacks during the drive, as well as a plethora of interesting historical tidbits throughout our trip.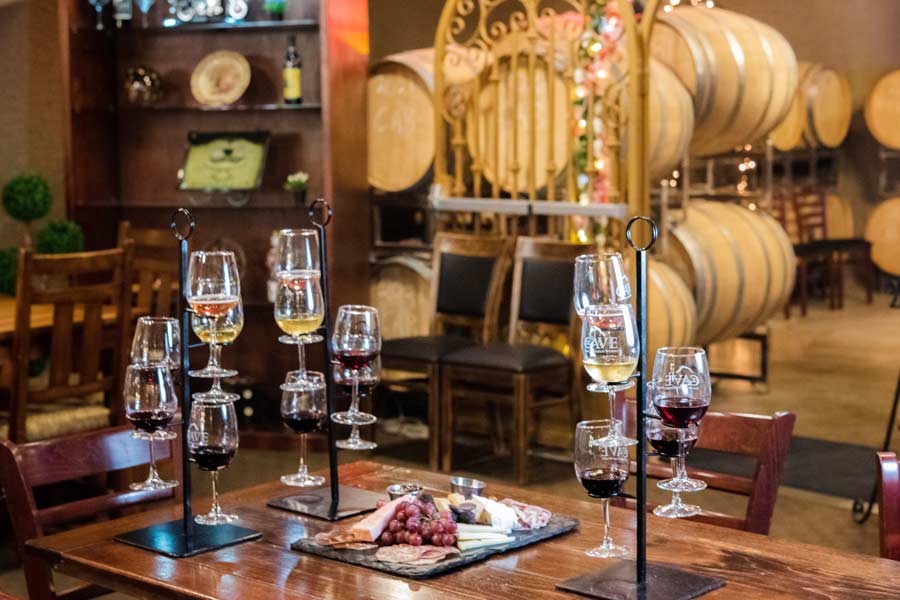 Enjoy a wine flight and epic charcuterie 104ft underground.
A highlight of our tour was Oak Mountain Winery. This is one of the few wineries which features a wine cave where you'll venture 104ft underground and learn about the largest wine cave in the region. During the wine cave tour, everyone will enjoy an impressive wine flight and epic charcuterie board.
They are most notably known for their sparkling raspberry wine, which I have to admit was my favorite. The cheese and charcuterie board was much larger than I was expecting. It was fully loaded with 4 types of cheese, 3 types of meat, grapes, crostini's, dried figs, jam, mustard, and even chocolate. ($45 value for the wine cave tour)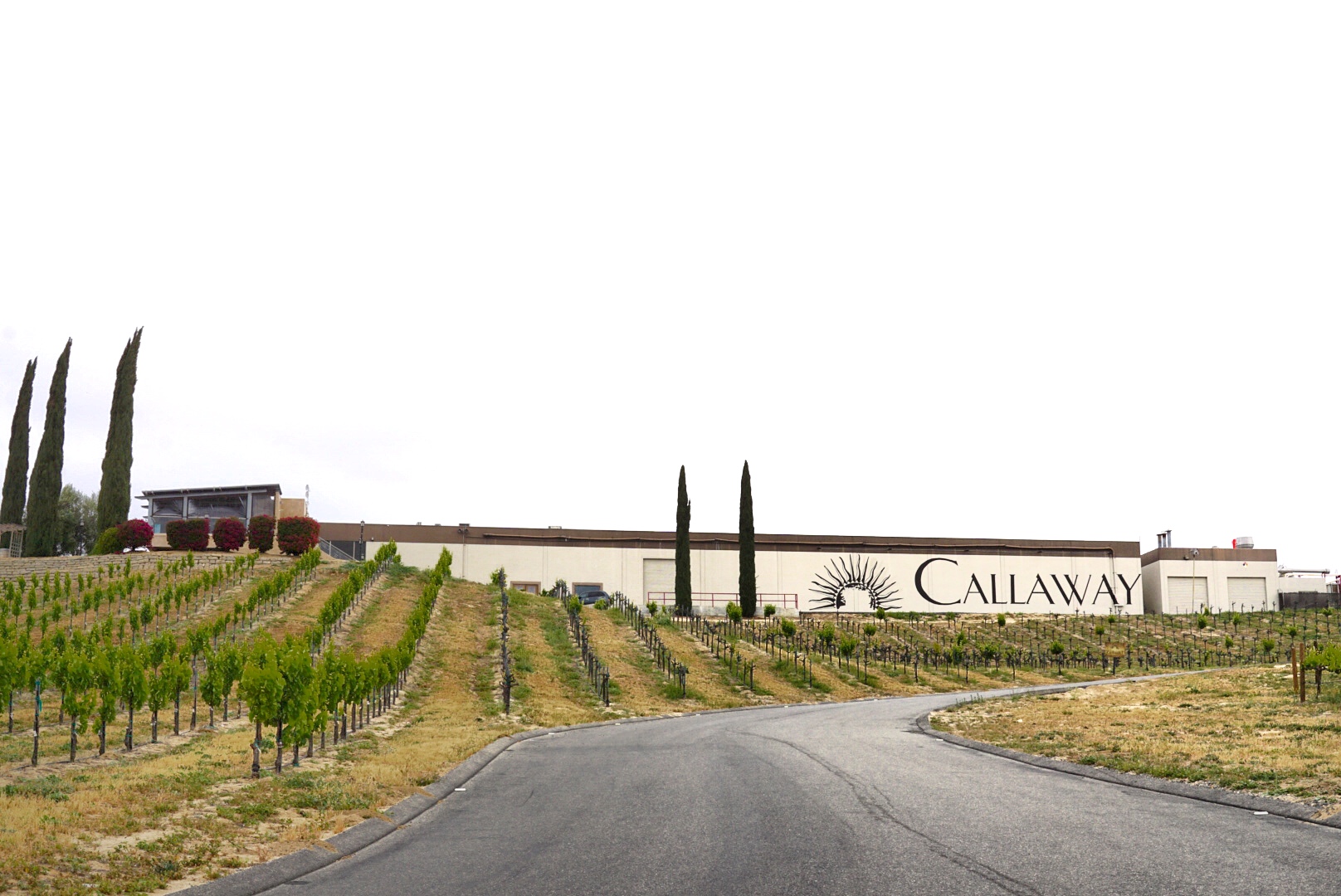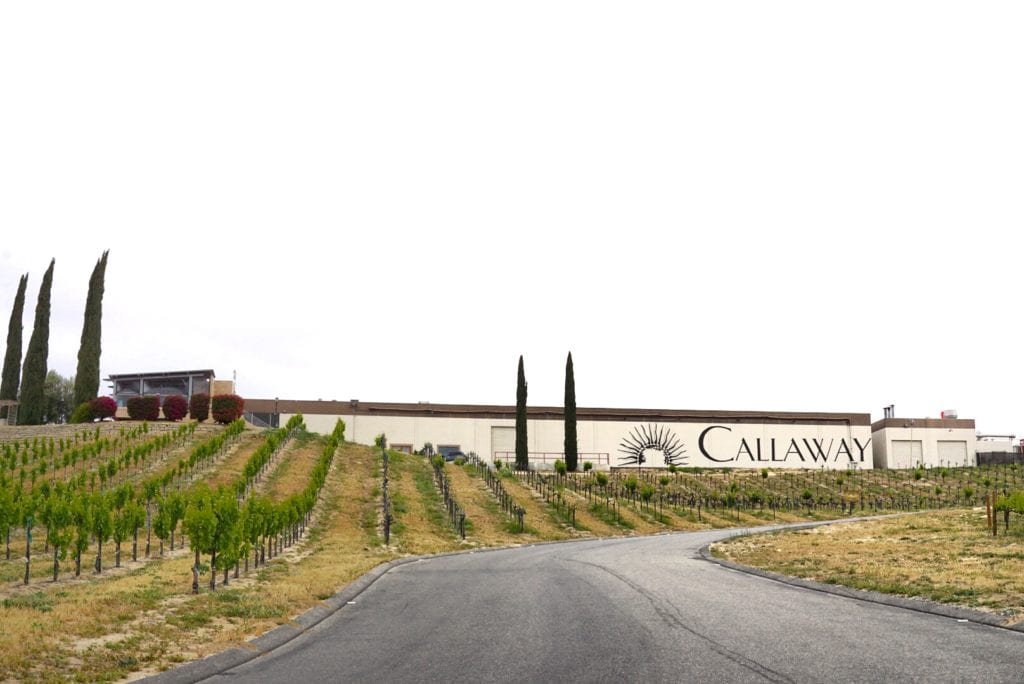 Callaway has one of the best views in all of Temecula Wine Country
One of my favorite wineries in Temecula is Callaway so I was especially excited when I learned this was one of our wine tasting stops. The views at the top of Callaway are stupendous and great for photos. The wine is also terrific.
During your visit, you'll receive 6 one-ounce tastings to enjoy. This is how most of the tastings are in Temecula. A typical wine tasting in Temecula can be anywhere from $15 – $25.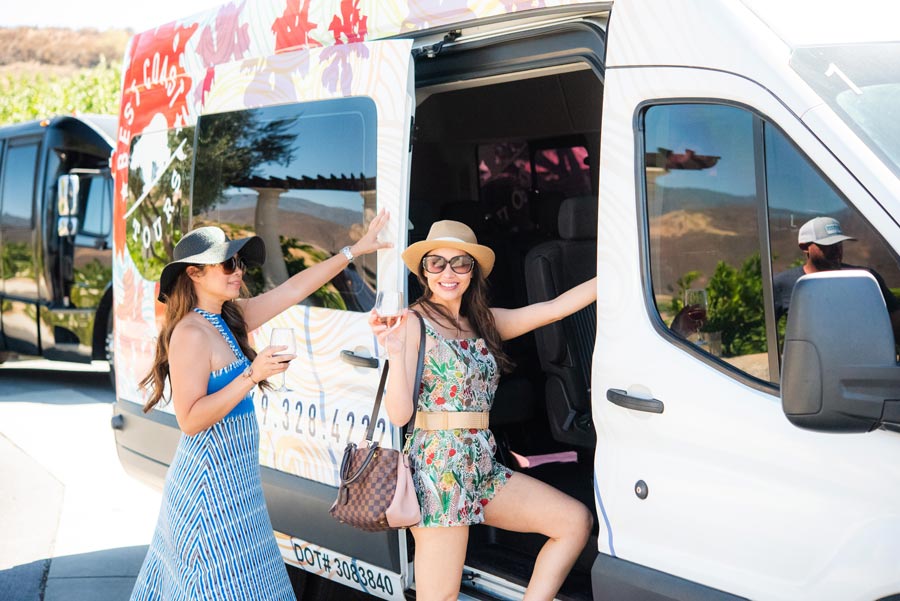 Sip wine straight from the barrel at Somerset Vineyards
The trip also includes a wine tasting stop at the beautiful Somerset Vineyards as well as Bel Vino Winery where you can grab some lunch if you get hungry. At Somerset Vineyards you'll go on a production wine tour which includes 6 wine tastings straight from the barrel ( $35 value). If you happen to be taking your Temecula wine tour on a Saturday, Bel Vino features live music!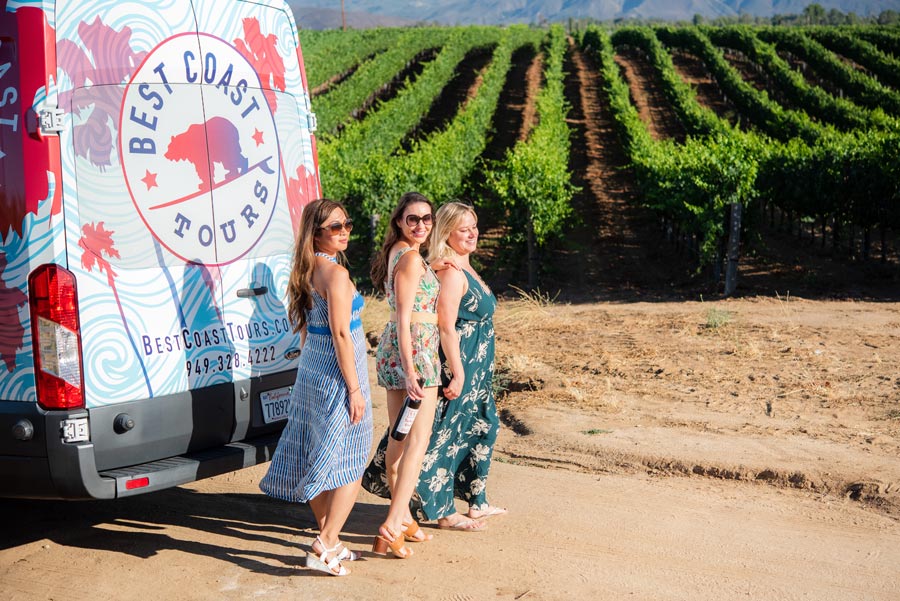 All in all, I can't believe I've never thought to take a Temecula wine tour from Orange County sooner. As you can see below, it's actually cheaper to book a tour with Best Coast Tours, than to try planning a trip yourself. Not to mention, it is incredibly relaxing not having to worry about driving home. The money you save just from not needing to book a hotel overnight makes it worth it!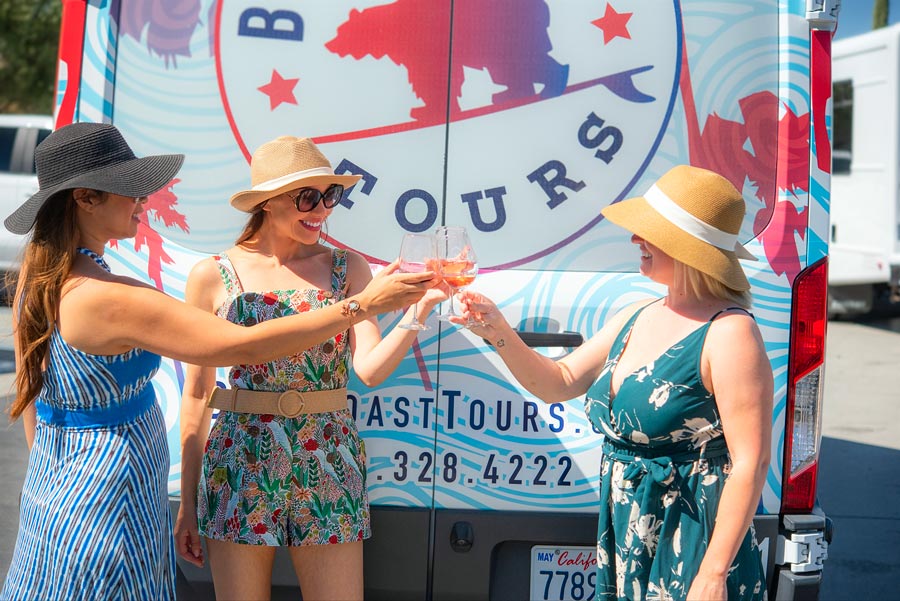 Temecula Wine Tour from Orange County with Best Coast Tours vs. Driving Yourself
Temecula Wine Tour from Orange County with Best Coast Tours = $144
Or driving up yourself…..
3 Wine Tastings: $80
Amazing Cheese & Charcuterie Board: $30
Gas: $35-$55 (I drive a plugin hybrid which gives me 15 electric miles. Several weeks ago I visited Temecula and left with a full tank of gas. It was $35 to fill it back up when I got back to Orange County. A normal car that is not a plugin hybrid will likely pay $45-$55 for gas from Orange County to Temecula and back.)
Hotel Room: $200 – $350 per night (most day trips to Temecula involve getting a hotel room for the night. I do not recommend wine tasting for the entire day and then driving all the way back to Orange County, drink responsibly!)
Driving yourself to Temecula = $155 – $165 or $355 – $520 with hotel
Vs.
Having a Driver and using Best Coast Tours = $144
Best Coast Tours