Flemings Steakhouse brunch just got even better with their newly remodeled patio at Fashion Island. I've always been a fan of Flemings Steakhouse since I used to visit their Beverly Hills location when I still lived in Los Angeles. The Fashion Island location is even more beautiful, especially with their new outdoor patio space. Guests can now enjoy gorgeous fire pits, additional seating, and modern decor like their giant succulent wall. While I have typically visited Flemings for their awesome happy hour, this new space is sure to become the next new hot spot for Orange County brunch lovers.
Flemings Steakhouse Brunch Menu Offerings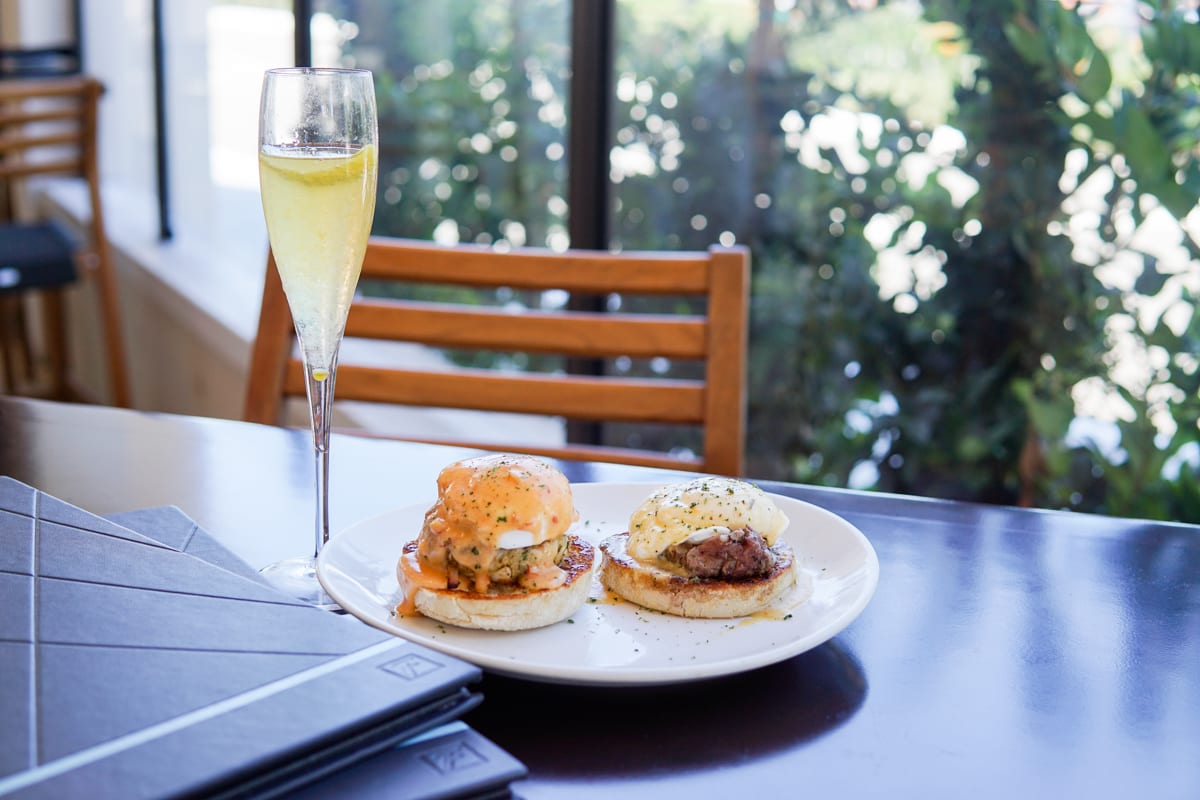 As with everything Flemings produces, their brunch is absolutely delicious. I wouldn't expect anything less from this fine dining restaurant that will be celebrating its 20yr anniversary in one week. Enjoy this preview of their new brunch menu beginning with one of my personal favorites, Eggs Benedict. At Flemings they offer a twist on the classic style Eggs Benedict by serving theirs with either filet mignon or crab cake. If you're like me, you"ll definitely want to enjoy one of each.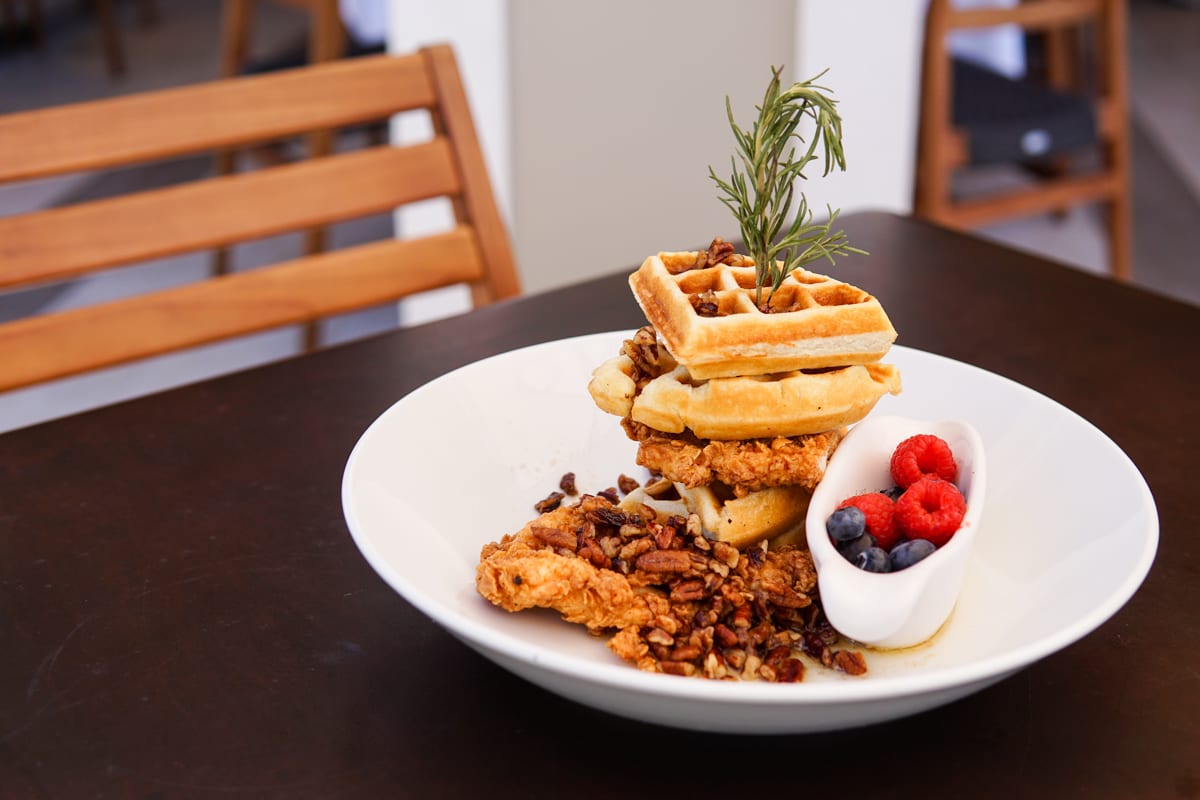 Another fantastic dish which has been gaining a new found popularity is the Chicken and Waffles. I was so happy to see this on their menu since I'd been craving fried chicken since my last visit to Disneyland. The Chicken and Waffles from Flemings Brunch menu is beautifully presented and a complete show stopper.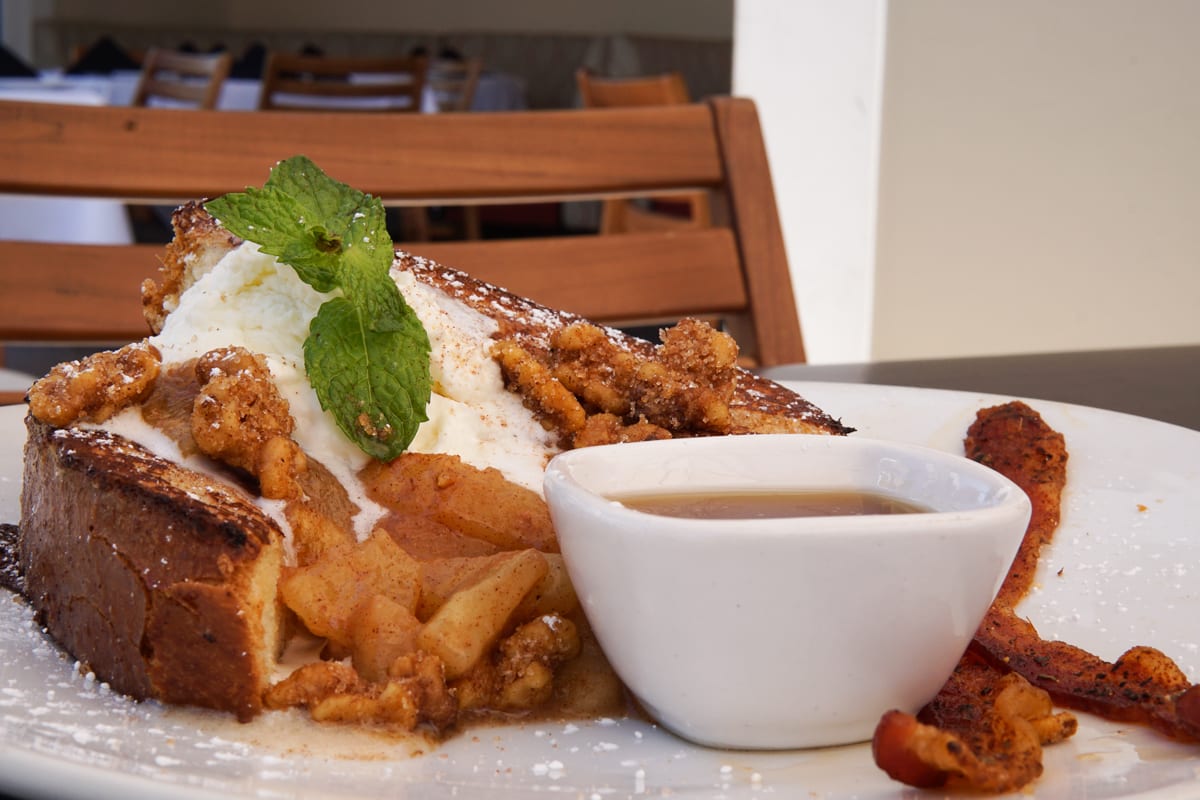 Finally, if its something decadent and sweet you're craving, the Cinnamon Apple Brioche French Toast is outstanding. No matter how full you think you are, don't expect to have any leftovers once this dish hits the table. I would say it took us about two minutes flat to finish every last morsal on this plate. It's that good.
Flemings brunch is served every Saturday and Sunday from 11am-3pm. I highly recommend reserving a table outside on their beautiful new patio. I'll see you there!
455 Newport Center Drive
Newport Beach, CA 92660
949-720-9633