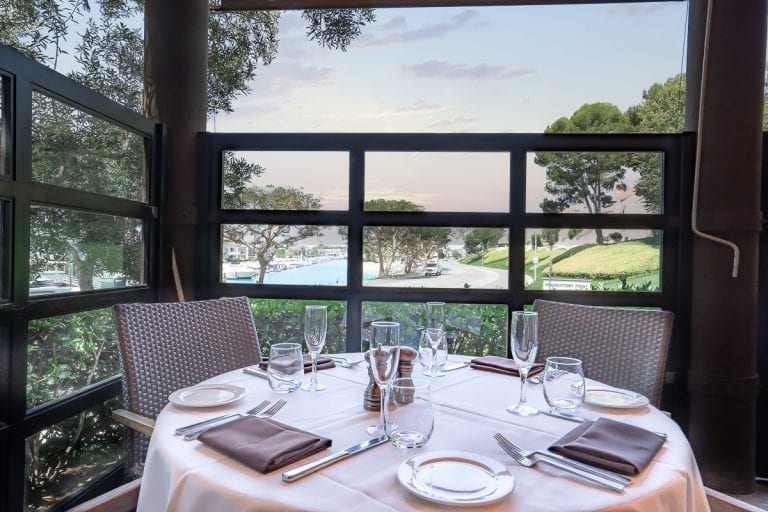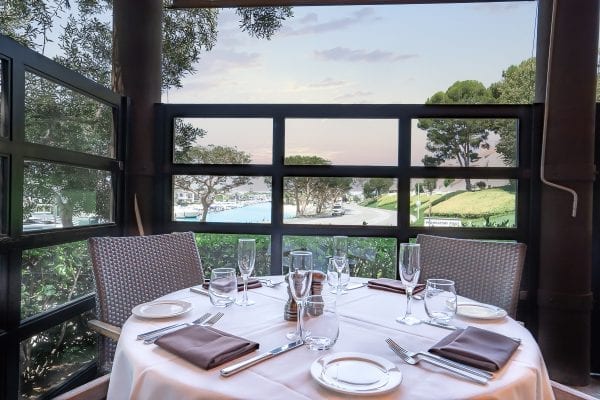 It is no surprise that I love a fantastic brunch and Bayside Restaurant in Newport Beach truly makes brunch feel beautiful and luxurious. With an amazing view of the harbor and subtle sounds of a live saxophone played to your favorite tunes, this is the perfect set up for the most relaxing brunch. Oh, and did I mention bottomless champagne so good it doesn't even need the OJ?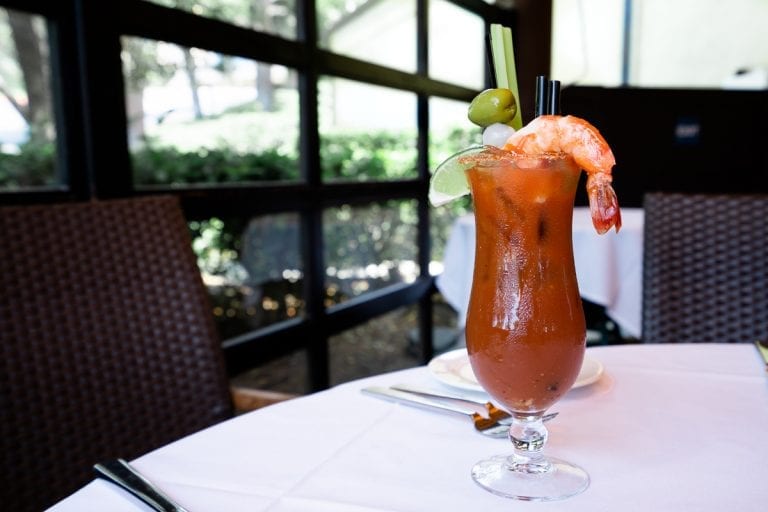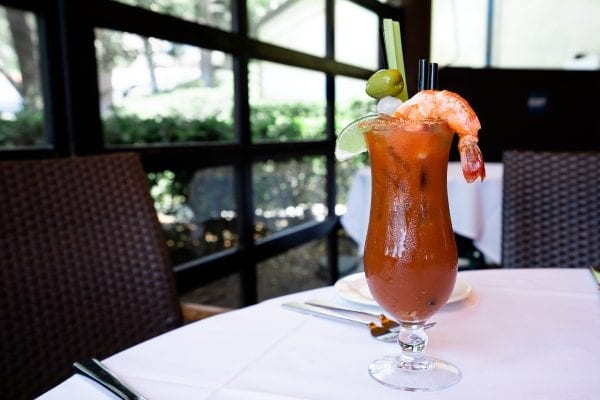 I always start my brunch with a bloody mary before ordering. It's like the perfect appetizer.
First, no brunch can begin without a glass of champagne and a great bloody mary. I always start my brunch with a bloody mary before ordering. It's like the perfect appetizer. The bloody mary at Bayside Restaurant in Newport Beach is gorgeous and equally as tasty. If bloody mary's aren't your thing, shame on you, but you won't be disappointed with endless champagne. Typically I have to add a little something to my champagne for a touch of sweetness but this champagne is amazing. Not to mention the staff is so on top of it, don't expect your glass to ever be empty!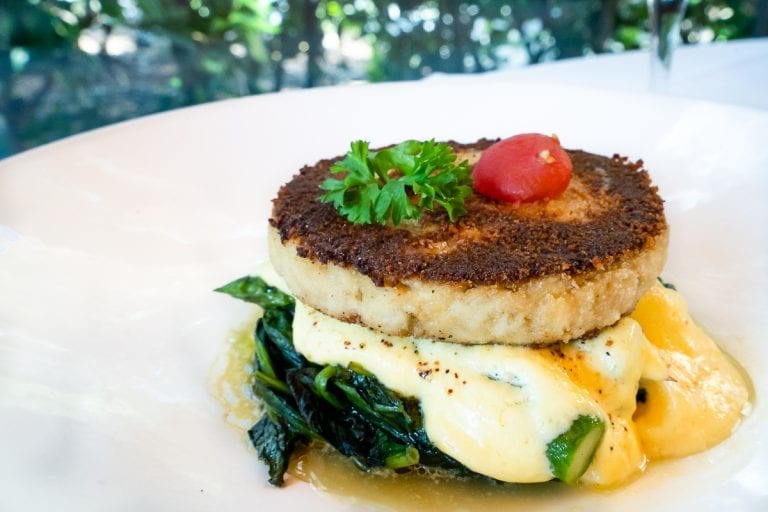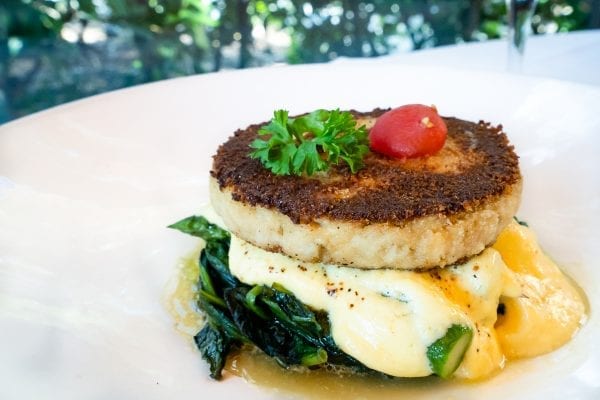 Next, you will have a wide variety of options from traditional brunch favorites like eggs benedict or you can get fancy with the amazing crabcake benedict featured above. I think the choice is clear but if not let me convince you. The Griddle Crab Cake "Florentine" features wilted spinach, asparagus, and the most perfect citric hollandaise. This is likely one of the most delicious crabcake benedicts you will ever have and just look how beautiful it is.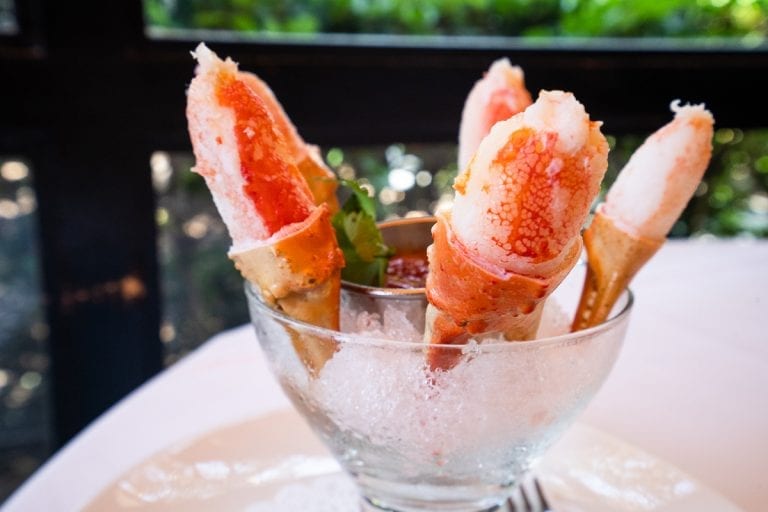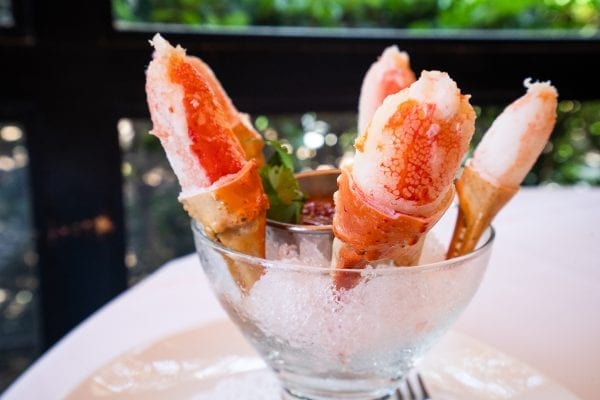 If you want to get really fancy they have terrific appetizers for the table like their snow crab claw cocktail. If you follow me on Instagram @cuisineandtravel, then you already know I love crab legs. No really, I love them and just gave an Instagram demo on how to properly crack a crab leg! With this snow crab claw cocktail, the work is done for you and it's the best part of the crab leg. To say I could eat this all morning would not be an exaggeration.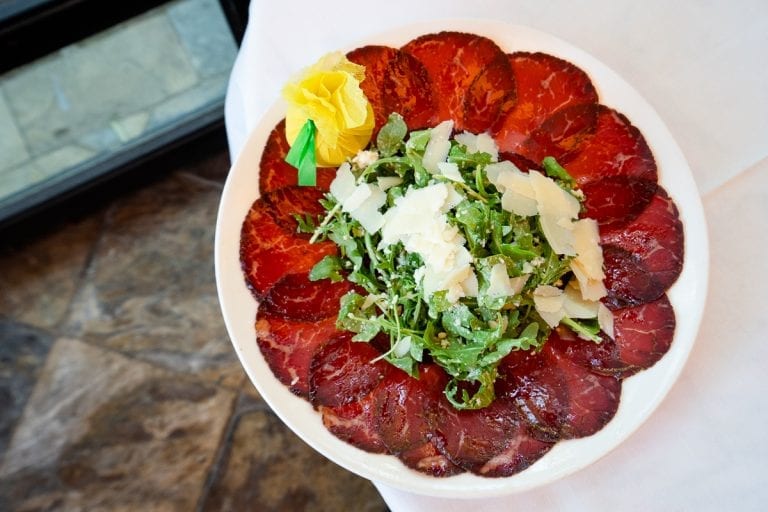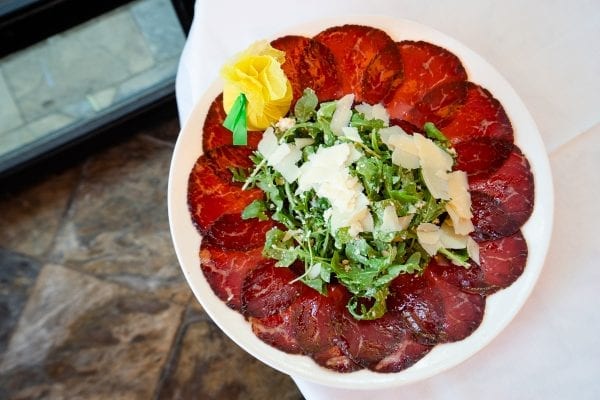 I probably order beef carpaccio whenever I see it on a menu.
For all my carnivores, I'm a sucker for a good beef carpaccio. The Carpaccio at Bayside Restaurant in Newport beach is unique as it is made with sliced air-dried beef strip loin making it reminiscent of thinly sliced charcuterie. The addition of capers, arugula, and fresh parmesan are perfect, making this dish light and refreshing. This is exactly how I prefer the preparation of my carpaccio's. They nailed this dish.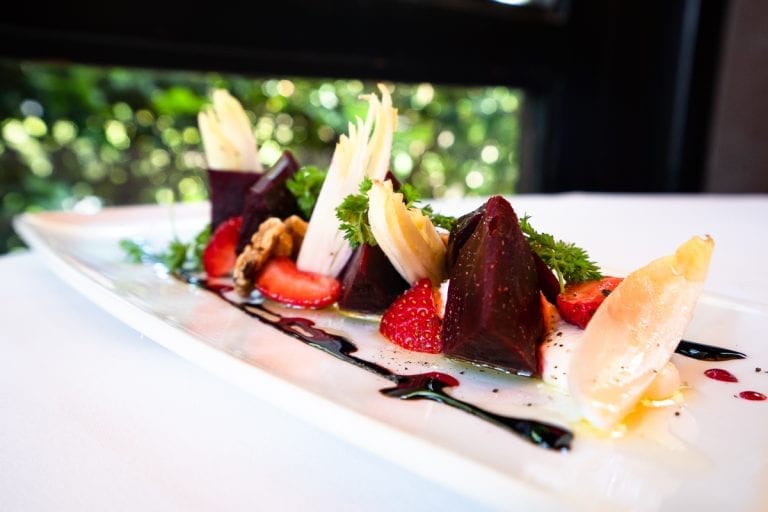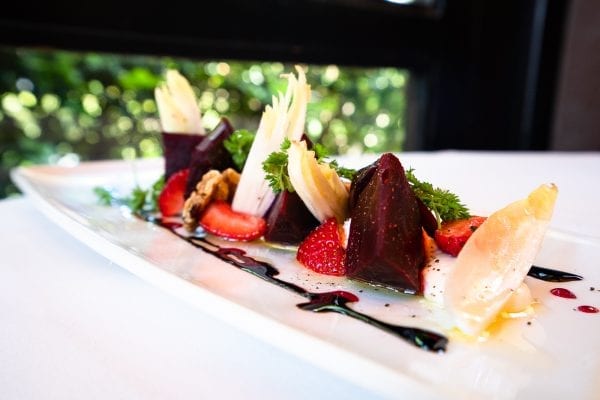 Another favorite is their Roasted Ruby Beet Salad. I absolutely love beets and the addition of fresh in-season strawberries really added the perfect sweetness. The beets were also accompanied by goat cheese, toasted walnuts, Belgian endive, and balsamic reduction. There was not one morsel left on the plate so needless to say this was revered by the table and probably one of my favorite beet salads in Orange County.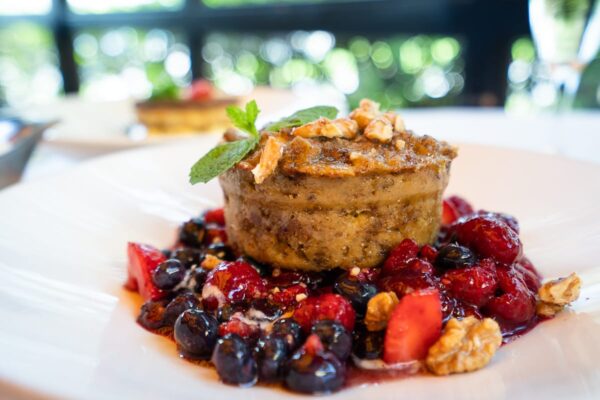 Finally, if you love a sweet decadent option for brunch you will die for their Banana Bread Pudding. Even the neighboring table had to lean over to tell us how amazing it looked. Their banana bread lays on a bed of macerated fresh berries, pure maple syrup, whipped cream, and is sprinkled with walnuts. This is as good as it gets when it comes to sweet brunch bites.
Here's a photo of the amazing view from outside the restaurant. Which one of these brunch favorites would you devour?
Bayside Restaurant
900 Bayside Dr, Newport Beach, CA 92660
Reservations are a must on the weekend!: (949) 721-1222