Posts may contain affiliate links. Read our full disclosure policy here.
Several new announcements were recently made about Disneyland California Resident Tickets and the Magic Key renewal options. This all stems from Magic Key Passes no longer being available and being completely blocked out for those with the Southern California Imagine Pass. This is clearly Disneyland's way of continuing to get Imagine Key holders back into the parks this summer.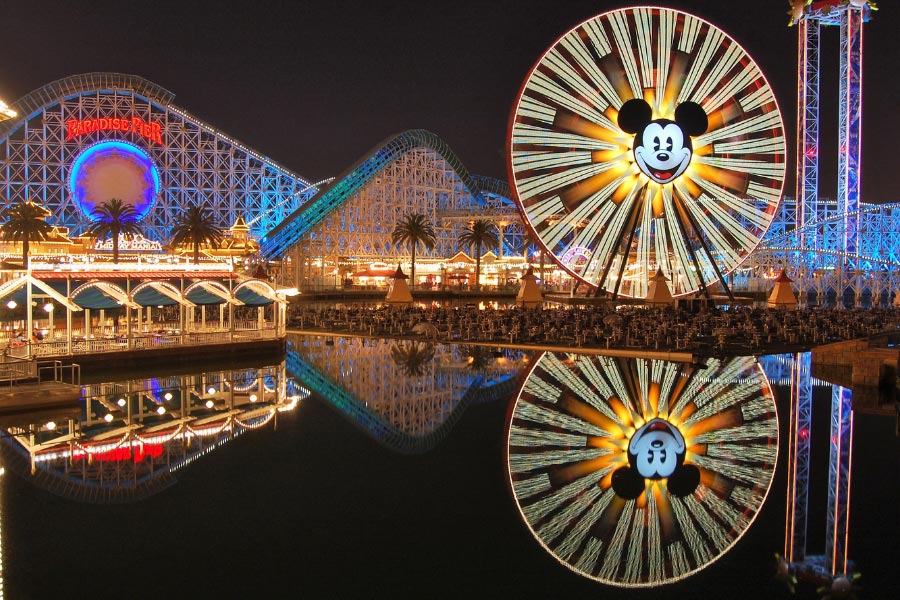 First, the 3 day Disneyland California Resident tickets are back. This makes a Disneyland park ticket either $83 or $100 per day. However, it is important to note that these tickets are only for one park per day. Also, in order to get the discounted price, you have to purchase the 3-day tickets.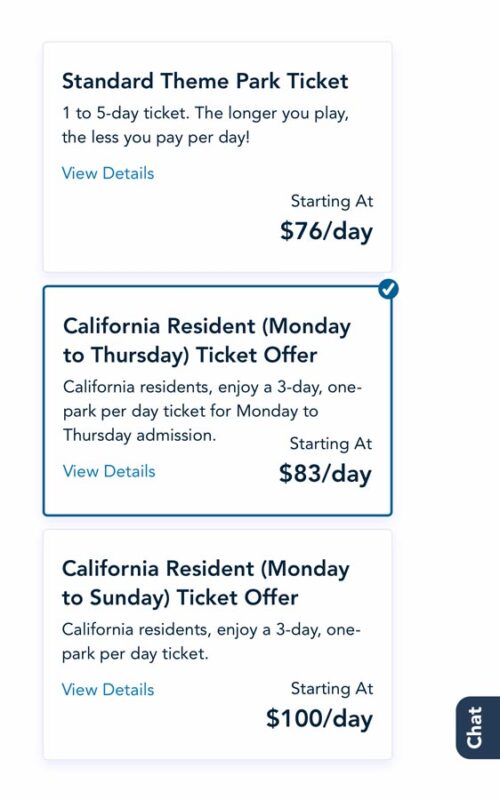 Important Information About the Disneyland California Resident Tickets
Monday – Thursday tickets are available for $83
Tickets that include weekends are $100
You can visit from June 13th 2022 – September 15th, 2022 using these tickets.
Tickets are only good for ONE Park. If you want to parkhop it will cost you an additional $60
Tickets Do Not need to be used consecutively
The good news is that the 3 tickets do not need to be used consecutively. So for a total of $249 plus tax, you get to satisfy your Disneyland withdrawals from not being able to use your Imagine Key.
Disneyland Magic Key Renewals
The information on Disneyland Magic Key renewals has been so vague and confusing, to say the least. The fine print is completely scattered and barely gives a direct answer. This information should be direct and straight to the point. According to Disneyland, Magic Keys will be renewable 40 days prior to your Magic Keys expiration date. My Disneyland app does not specify this information anywhere.
As many of you may know by now the Disneyland Magic Keys are now completely unavailable. We have no idea if this is because of their ongoing litigation over the Disneyland Magic Keys difficult reservation system for Dream Key holders. The lawsuit claims that due to the new reservation system, those who purchased the Dream Key, which is supposed to have no black out dates, are deceptively being blocked out from making reservations. Those with Dream Keys have complained that weekend availability is continuously blocked out.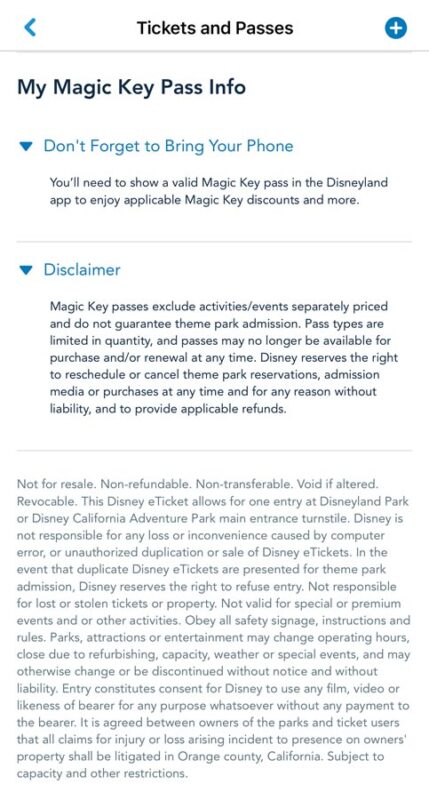 Either way, several sources have claimed that Disneyland Magic Key renewal will be available, but no further information has been released. Maybe magic key holders will be grandfathered in or the keys will be given a new name. Hopefully, they will just completely do away with the reservation system altogether given that the park really does not seem to be any less crowded than it used to be.
My guess is that since summer is the busiest time of the year, they have paused annual passes until September or the end of August when the summer rush is over.
More Disney News