The long questioned debate among park goers is always Disney World vs Disneyland and which park is better. There are major differences between both parks so I am going to break down the major differences between Disney World vs Disneyland, which park is better, and why. Of course, it is all a bit subjective, but I will at least try to give you enough information to make your own informed decision on which park you would be more likely to enjoy.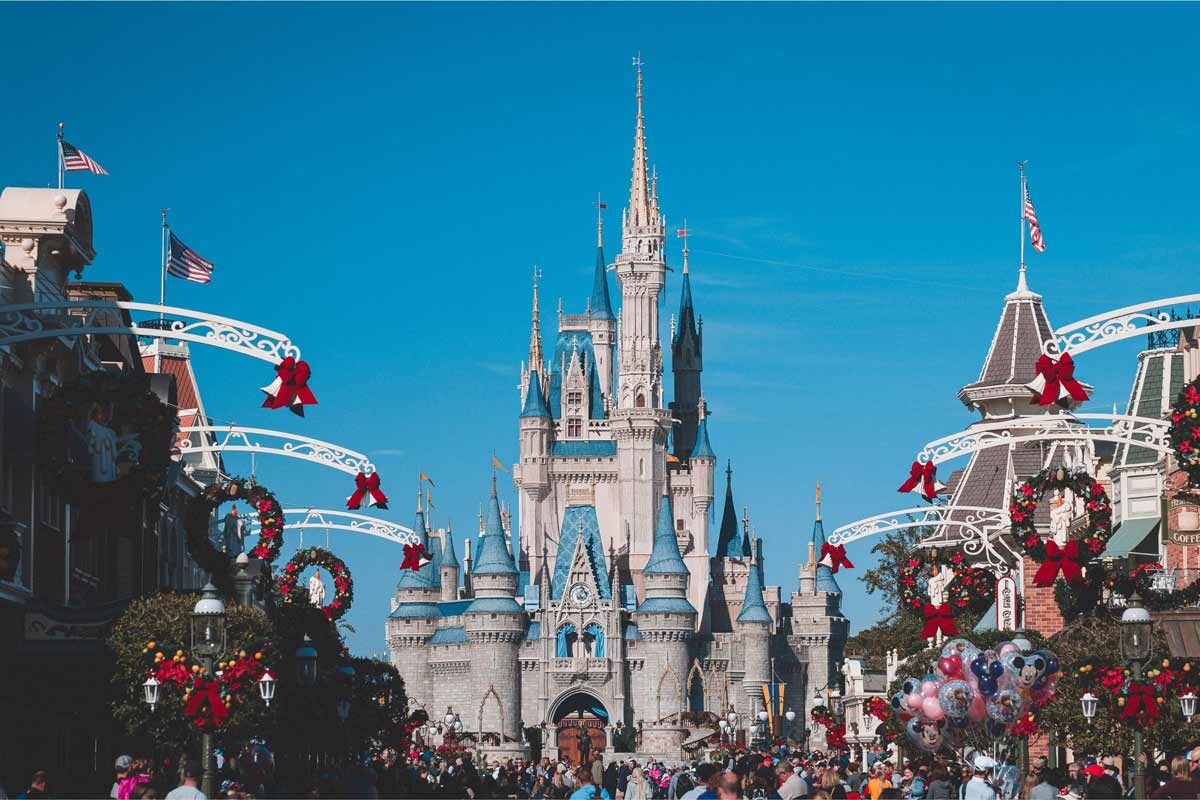 Disney World vs Disneyland on size
Disneyworld is much, much bigger than Disneyland. Disney World is comprised of 4 parks, Magic Kingdom, Animal Kingdom, Hollywood Studio's, and Epcot Center. Disneyland on the other hand is comprised of two parks which are Disneyland and California Adventure.
Pros For Disneyland:
Since Disneyland is so much smaller, you can purchase a Park Hopper and have no problem going back and forth between both parks throughout the day. If you are having a very short trip, this makes it incredibly convenient to get a lot done in only one day and go on every major ride.
Pros for Disney World:
Disney World is massive and the parks are nowhere near each other. You need to take a shuttle to get to each park. At Disney World, you will want to dedicate one day to each park. However, each park is really special and unique so if you are taking a long vacation, you won't be disappointed.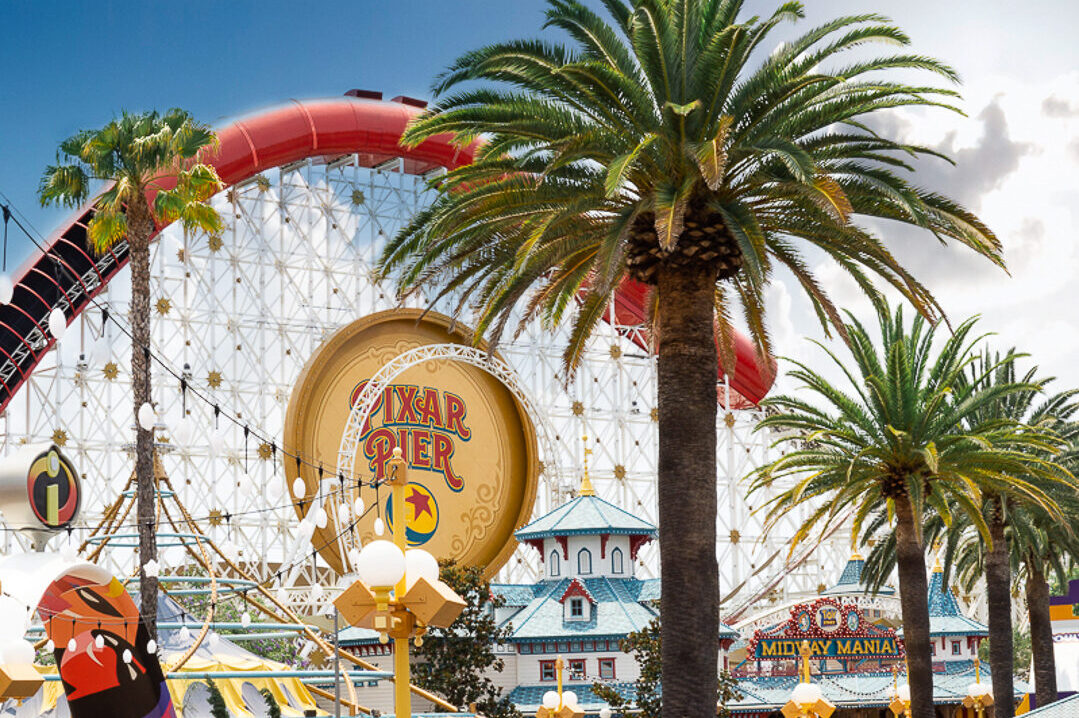 Disney World Magic Kingdom vs Disneyland
Disneyland is the equivalent to Disney World's Magic Kingdom. This is what most people think about when they think of Disney. Both parks have a magic castle and popular well known attractions such as Pirate of the Caribbean, Haunted Mansion, Dumbo, and Space Mountain.
Pros for Disneyland:
When it comes to these two parks, I prefer Disneyland. The rides at Disney World Magic Kingdom are very outdated. Some might find this to be vintage and charming, but it takes some of the thrills away. There are a stark difference between the Space Mountain at Disney World vs Disneyland. The Space Mountain at Disneyworld is like an old rickety ride out of the 80's complete with weird robot animatronics, whole the Space Mountain at Disneyland is a high-speed modern roller coaster.
Pros for Disney World:
Disneyworld is much larger and therefore is a lot less crowded. If crowds bother you, Disneyland might be a bit of a shock if you aren't mentally prepared. At Disneyland you are often shoulder to shoulder, weaving your way through massive crowds. Disney World is like a relaxing walk through the park in comparison.
However, all that open space also means a lot more walking. Disneyland might be smaller, but they've packed in way more rides than what is available at Disney World. Disneyland has it's own Galaxy's Edge. Since everything is more confined, you can get in a lot more rides with a lot less walking.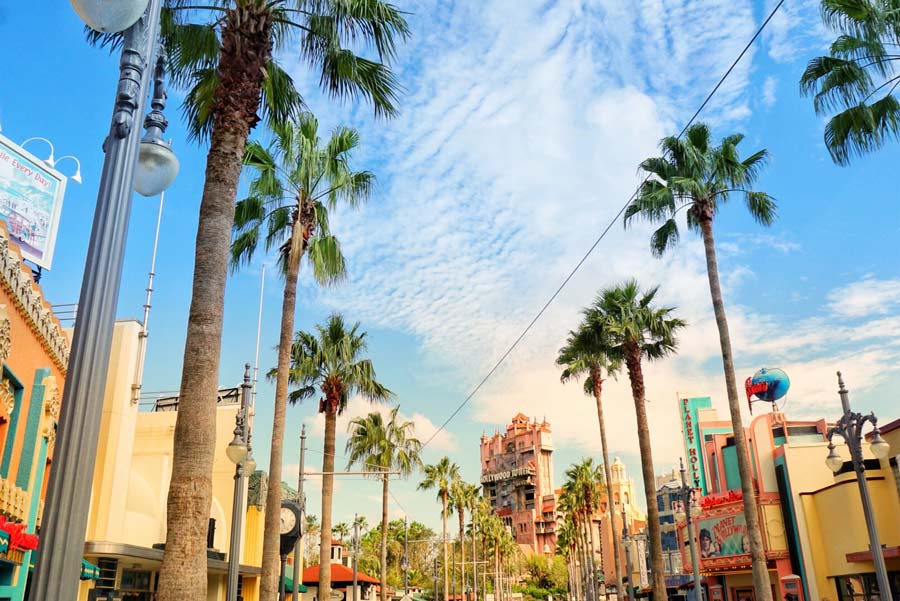 Epcot, Animal Kingdom, and Hollywood Studio vs California Adventure
The main difference between Disney World vs. Disneyland is the additional parks. Epcot, Animal Kingdom, and Hollywood Studio are all at Disney World, while only Disney California Adventure is at Disneyland. I'm going to break down each park for you below.
Hollywood Studios
First, Hollywood Studio's is mainly popular for the Tower of Terror, New Star Wars Galaxy's Edge, and Rockin Roller Coaster. The good news is that if you have a park hopper ticket to Disneyland and California Adventure, you aren't missing much. Disneyland has its own Star Wars land and the new Guardians of the Galaxy is located in California Adventure. While they do not have a Rockin Roller Coaster, they have more than enough rides to make up for it.
Epcot
Now, this is where Disney World really has Disneyland beat. Epcot is AWESOME! Not only does Epcot have rides, but they have little mini countries that complete transport you to different cultures complete with food and music. I loved visiting and dining in different countries like Morocco and Paris. It was truly magical and a one of a kind experience. If you have extra days during your visit, this is where I would spend them!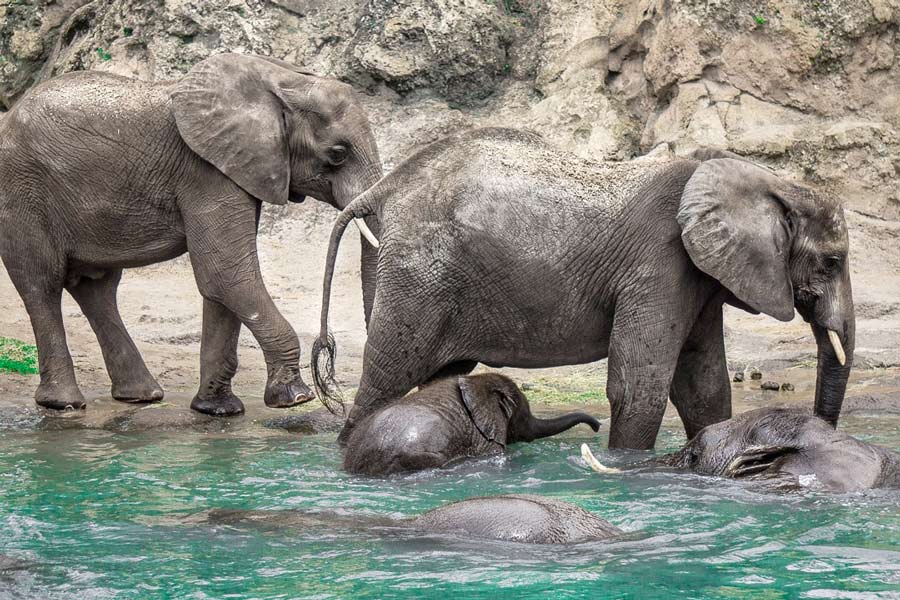 Animal Kingdom
Animal Kingdom also deserves some credit for its unique rides like Avatar. If you get lucky, the Safari is also really great. During my visit, it had just rained in the morning and all of the animals were out drinking and grazing. We saw a lot of rare sightings like the Black Rhino and Elephants with their babies. It was so special and I was able to get some truly amazing photographs that I will cherish.
California Adventure at Disneyland
If you like Marvel, then California Adventure is where you want to be. There new Marvel Land is quite fun with themed rides like the new Web Slinger. There is also themed food like Pyms Test Kitchen. If Marvel is not your thing, they also have Pixar Peer with some of my favorite rides like the Incredicoaster and Toy Story. I love that we have a park where we can take a break from Disneyland and grab a few cocktails, but as much as I like California Adventure, I would absolutely trade it in for Epcot!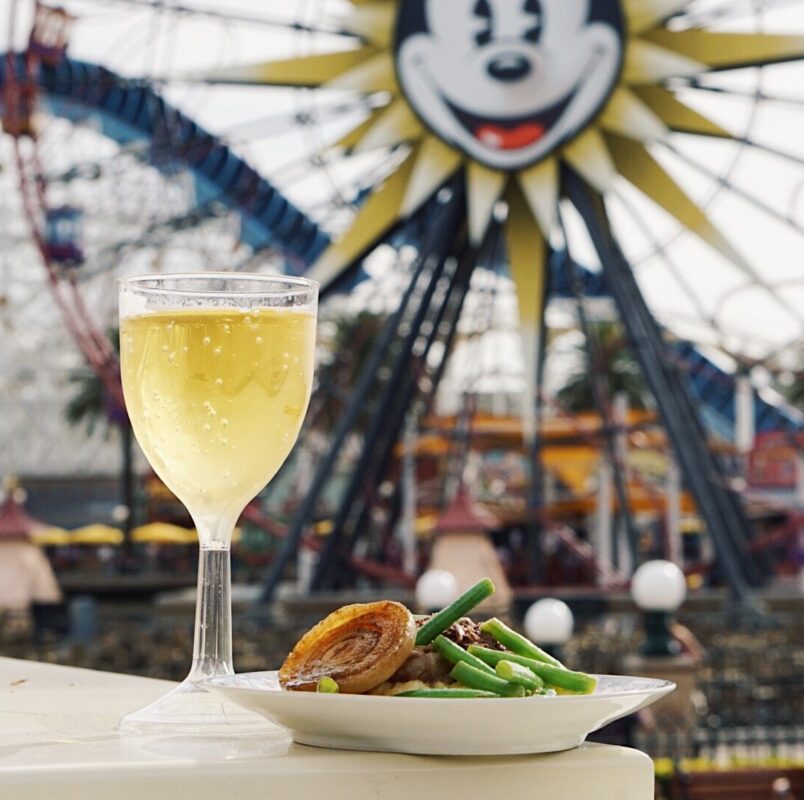 Disney World vs Disneyland cuisine
Finally, let's talk food! Both parks have amazing food options such as the French Market Restaurant at Epcot or Carthay Circle in Disney California Adventure. Disney World Magic Kingdom, I have noticed, tends to get a much better variety of themed foods during the holidays and throughout the year. I am always disappointed by the limited special themed food offerings at Disneyland.
However, when it comes to food festivals, Disneyland is more creative and offers better cuisine. Southern California is an award-winning culinary destination with numerous Michelin Star restaurants. Californians consider themselves foodies and typically do not mess around when it comes to enjoying more elevated cuisine. This spirit is reflected in their food and wine festivals with more cultural selections like glazed pork belly with Hawaiian macaroni salad, curry soup with lamb topped with mint chutney, and Aji de Gallina with olive tapenade. While the cuisine served at the Disney World Food and Wine Festival wasn't awful, it just wasn't very exciting either.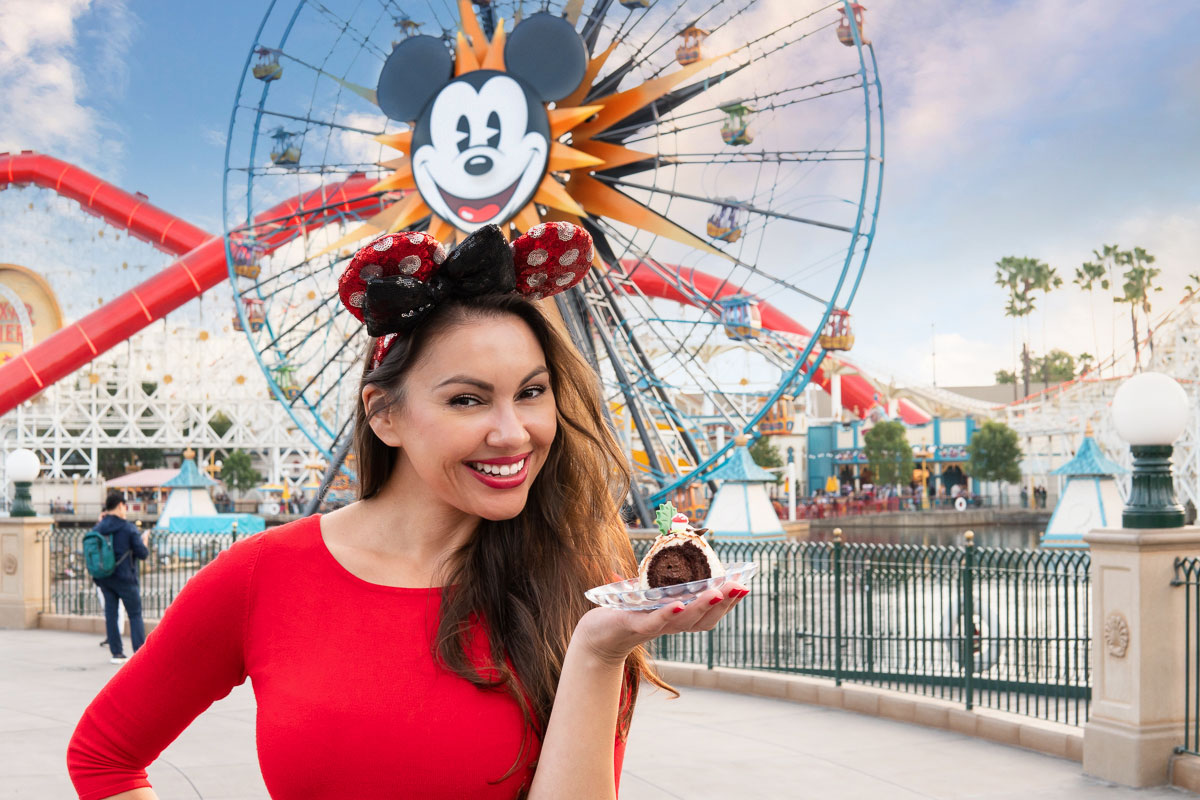 The Weather in Florida vs California
The weather is a big consideration I bet most people have not taken into consideration. When I went to Disney World in September, I will be quite honest, we were miserable. It was like walking through the fires of a muggy humid hell. I would walk a few feet and immediately run into a store for some air-conditioned relief. We would walk past the drink vendors and grab handfuls of ice to slather over our boiling bodies. It was miserable, to say the least.
California on the other hand is like a walk in the park, even on our hottest days (which I still don't like). People move their entire families, change jobs, pay absorbent amounts of money in taxes, and purchased overpriced homes just to live here for the weather. I would say we probably have the best weather in the entire country. Let me tell you, when you're walking around Disneyland all day putting in 20,000 steps, that weather can make all of the difference.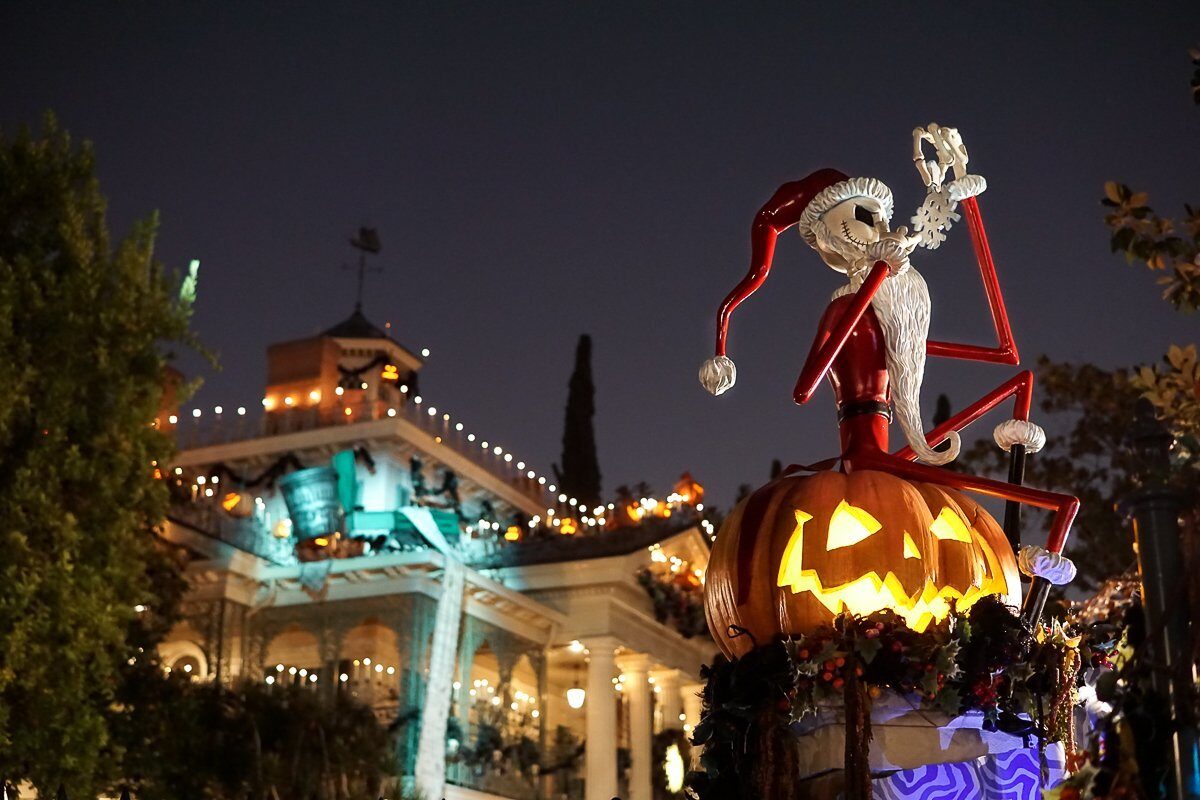 Holiday's at Disney World vs Disneyland
If you plan to visit the parks during the holidays, you will most definitely want to feel the Holiday Spirit engulfing you at the Disney parks. When it comes to holiday spirit, Disneyland owns Disney World. It is not even a competition. When I went to visit Disney World I was so incredibly disappointed in the lack of decorations. There was barely any way to distinguish the park from any normal day.
Disneyland is quite the opposite. Every major holiday is present on every nook and cranny of the park. There are decorations galore and they are very extravagant. In fact, if you are planning a visit to Disneyland, I highly recommend going in October. Check out our article on Why October is the Best Time to Visit Disneyland.
So there you have it. Our best summary of the major differences between Disney World vs Disneyland and which park you might think is better. They both definitely have their pros and cons. Personally, I think Disneyland is better because I can do so much in only one day, the rides are much more updated, and we definitely have the best weather. What I miss most about Disneyworld is visiting Epcot.
What do you think about the great debate Disney World vs Disneyland? Comment below with your opinions on which is better!
Enjoy More Disney Tips Below