Davio's in Irvine is the latest restaurant bringing delicious cuisine to the Orange County foodie scene. Located on Michelson next to the Marriot Hotel, Davio's Northern Italian Kitchen is in a prime spot and perfect for business professionals working nearby. In addition to their many Italian selections, Davio's in Irvine also boasts a fantastic brunch.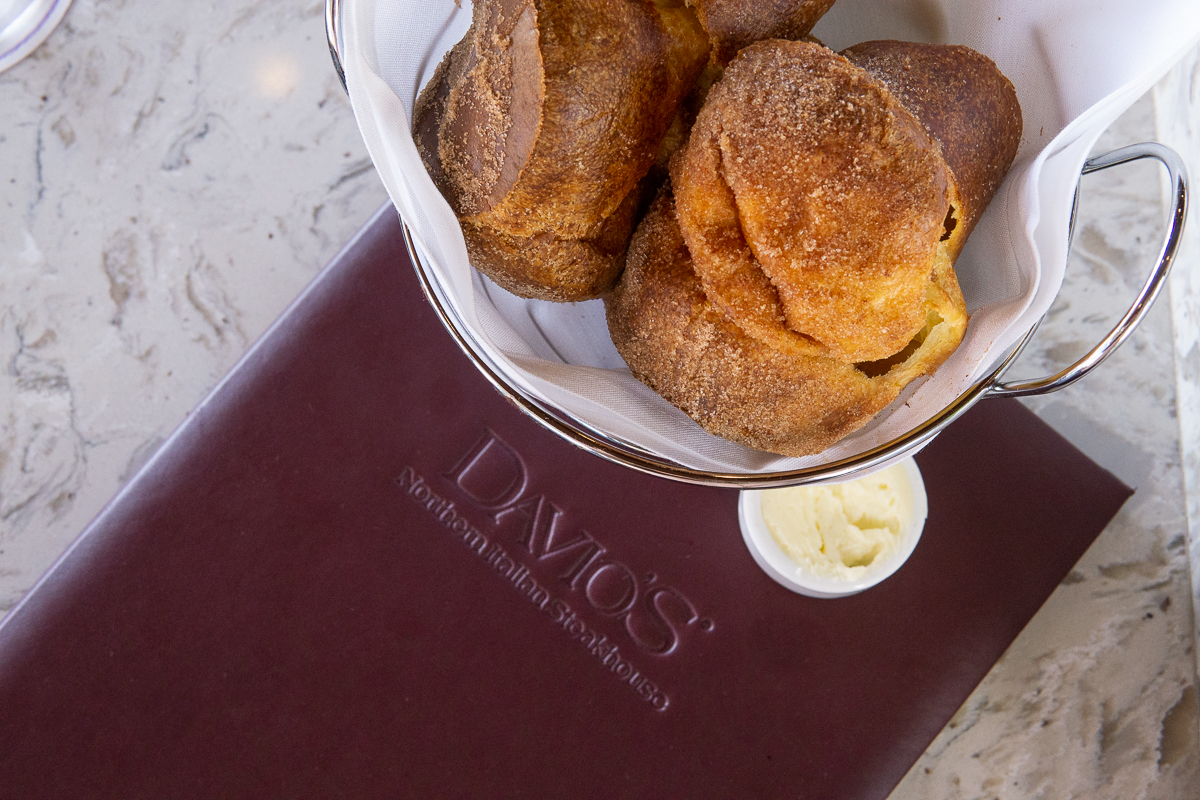 When you first arrive you"ll notice that instead of traditional bread and butter, Davio's in Irvine serves popovers
First lets start with their brunch. When you first arrive you"ll notice that instead of traditional bread and butter, Davio's in Irvine serves popovers, or as I like to call them, Yorkshire pudding. Yorkshire pudding has a special little place in my heart because I make these every year for Christmas along with a traditional English prime rib dinner. Unlike a traditional dense roll, these have an eggier texture and puff up during baking. They are light, airy, and crispy on the outside. There is nothing like them when they first get out of the oven. During brunch your Yorkshire puddings will come sprinkled with cinnamon sugar.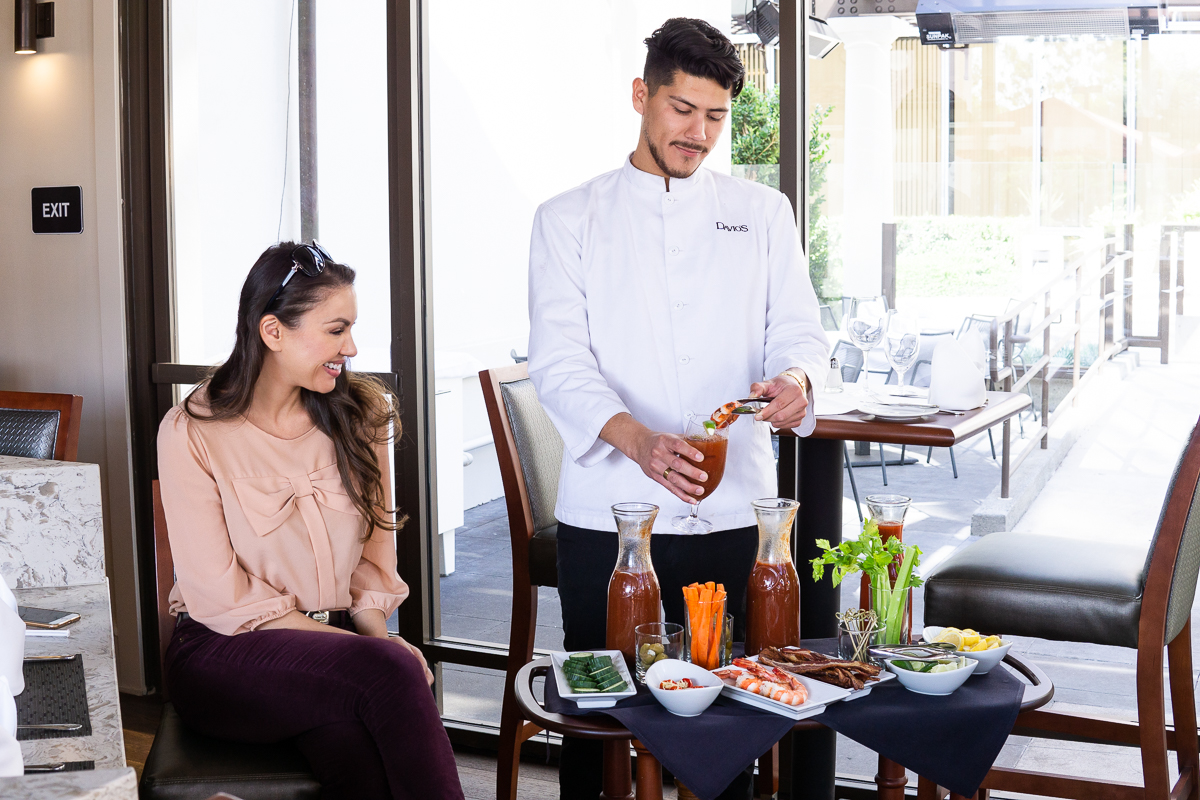 Next, the start to every good brunch is the perfect Bloody Mary.
At Davio's you"ll be able to customize your Bloody Mary with several different mixes, stuffed olives, stuffed peppers, bacon, jumbo shrimp and more. Isn't table-side service just the best?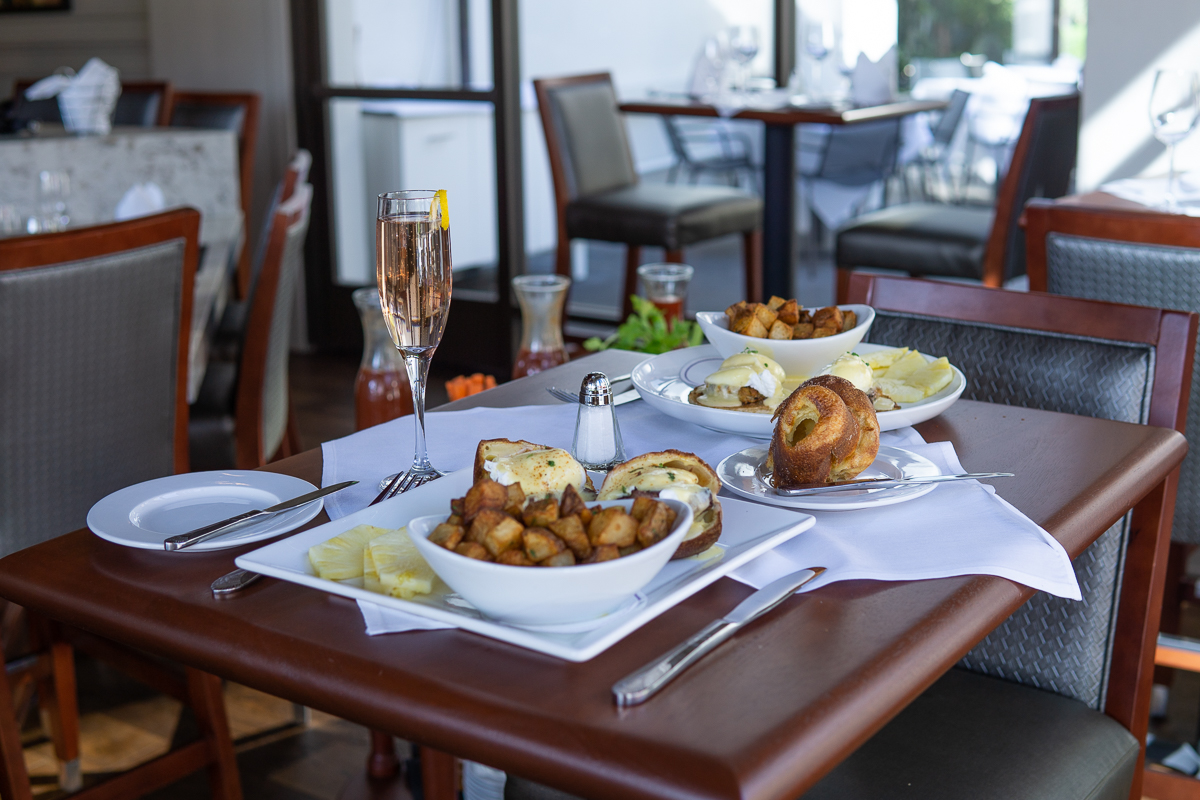 Brunch options include the most delicious Benedict's, as well as pasta selections, and some entrees. I, of course, highly recommend their Benedicts. The crabcakes at Davio's in Irvine are delicious. I first had them as an appetizer before dinner so it's no surprise they would be perfect for brunch as well.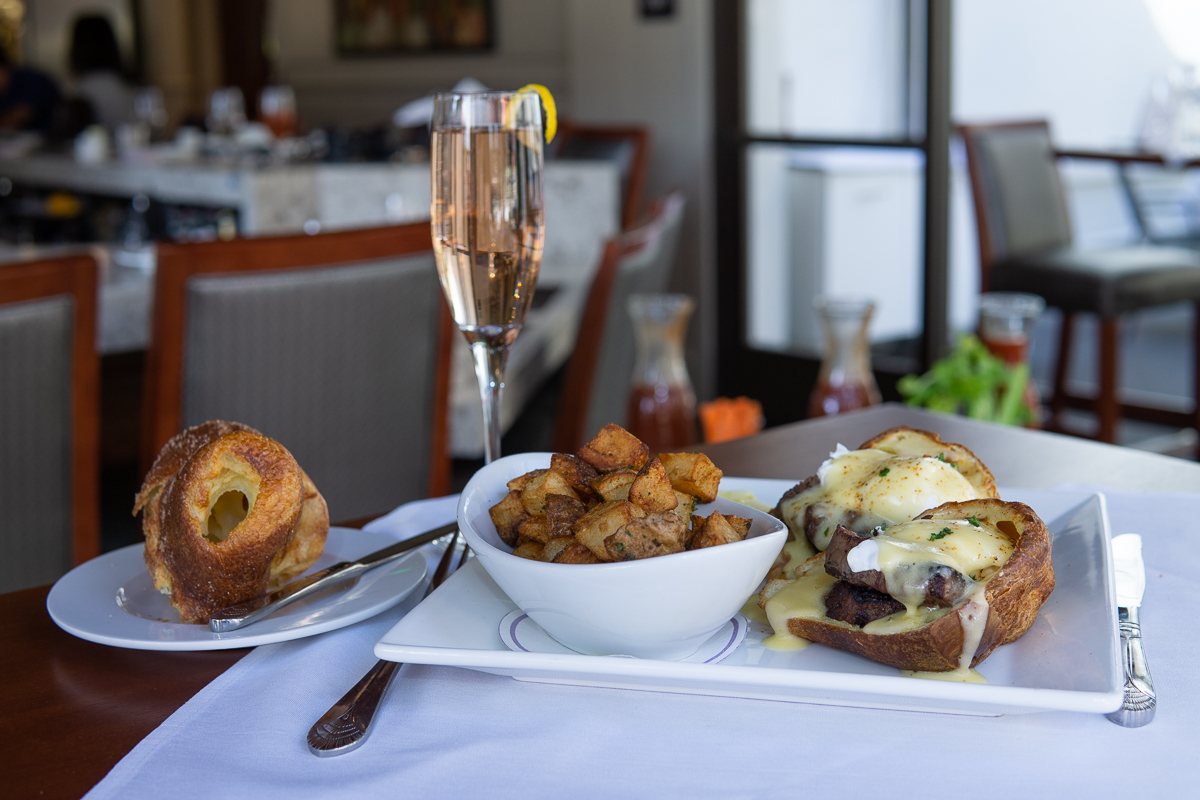 I especially love their Beef Tenderloin Benedict which is served over their famous popovers.
IThe Beef Tenderloin Benedict is such a nice twist on a classic Benedict. The quality of the beef tenderloin is top notch. It's perfectly lean and I especially enjoy their zesty hollandaise sauce. I'm always asking for extra lemons when I order my Eggs Benedict, but their hollandaise had just the right amount.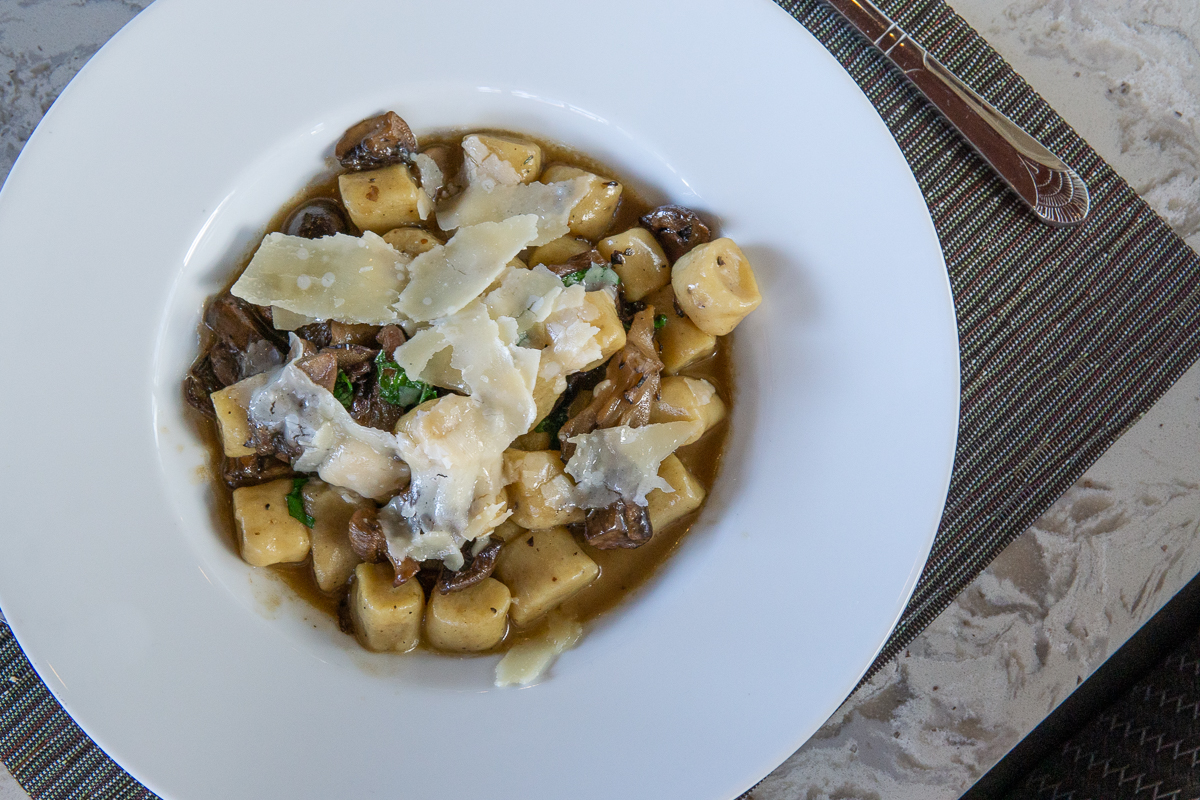 If you want to try one of their many kinds of pasta, this is an Italian restaurant after-all, I highly recommend their Gnocchi. I'll admit, I never order the Gnocchi because it always feels so heavy and dense. The one served at Davio's in Irvine, however, is delicious with a light and fluffy texture. I especially enjoyed their flavorful wild mushroom sauce.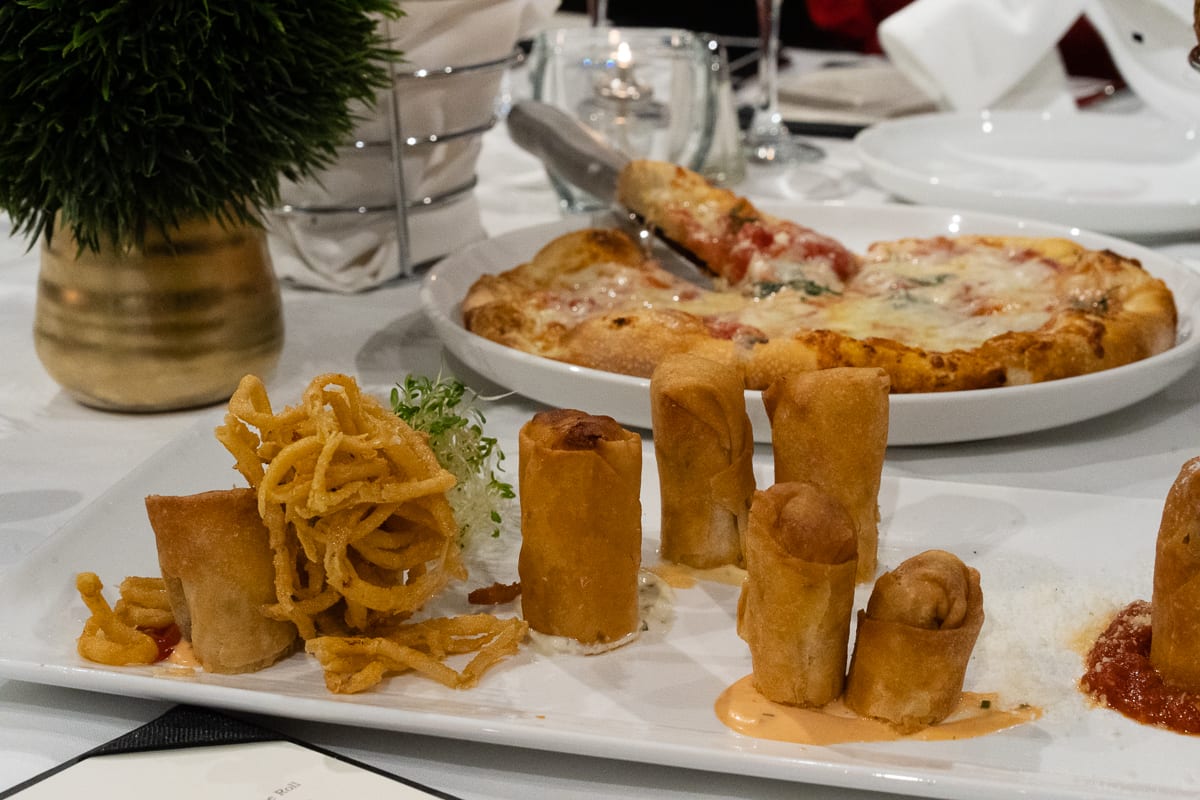 pring rolls might not be the typical appetizer you would expect at a fine dining establishment
Next, for dinner, you are in for quite a treat. Davio's in Irvine has a great selection of appetizers, pasta's, and entrees. Their spring rolls might not be the typical appetizer you would expect at a fine dining establishment, but boy are they good. They come with unique fillings like Rueben, Philly Cheesesteak, Chicken Parmesan, and Buffalo Chicken. You can even pick these up frozen from QVC, Cosco, Gelnson's, or Bristal Farms. Since the Superbowl will be here before you know it, I felt inclined to let you know how to impress your guests for your viewing party.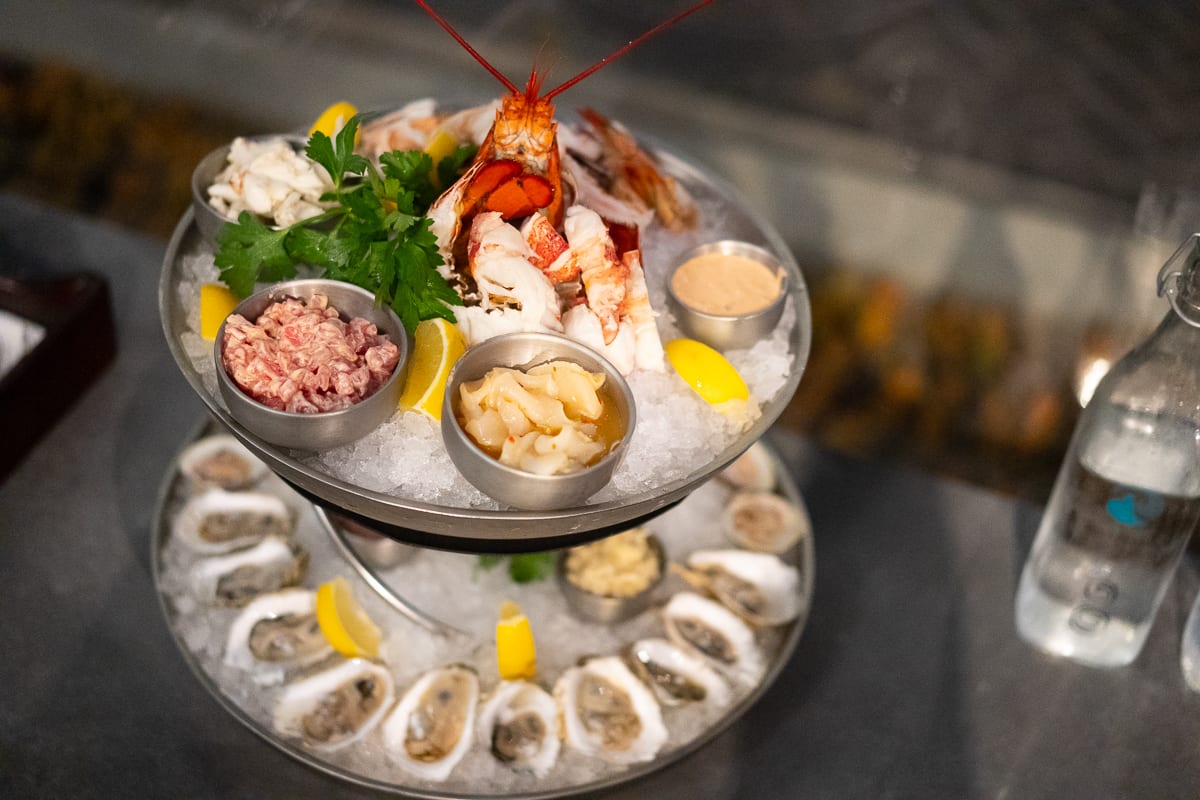 If you're looking for a true indulgence then look no further than their marvelous seafood tower. This seafood tower is spectacular with lobster tail, oysters, jumbo shrimp, scallops, tuna, and more.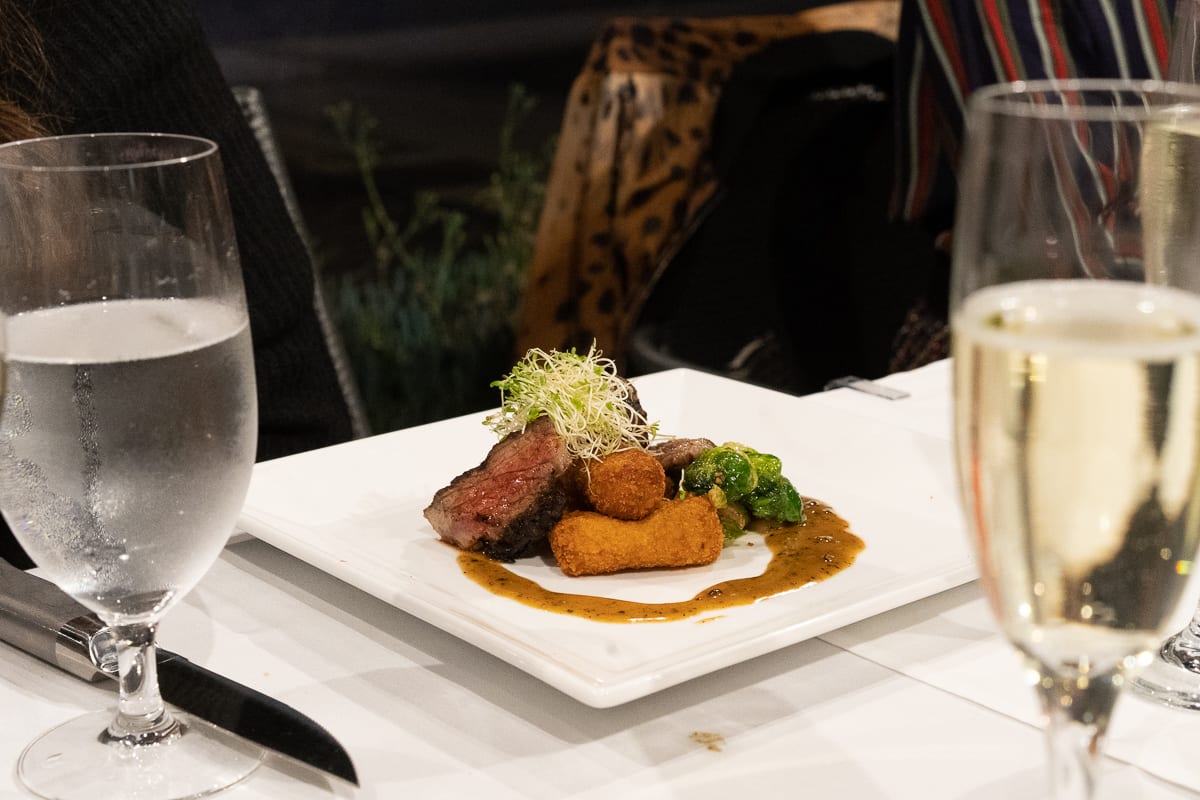 For entree's you"ll definitely want to go with the steak as your main course. Davio's prides themselves as a Northern Italian Steakhouse and for good reason. Their steaks are of great quality and the preparation is perfect.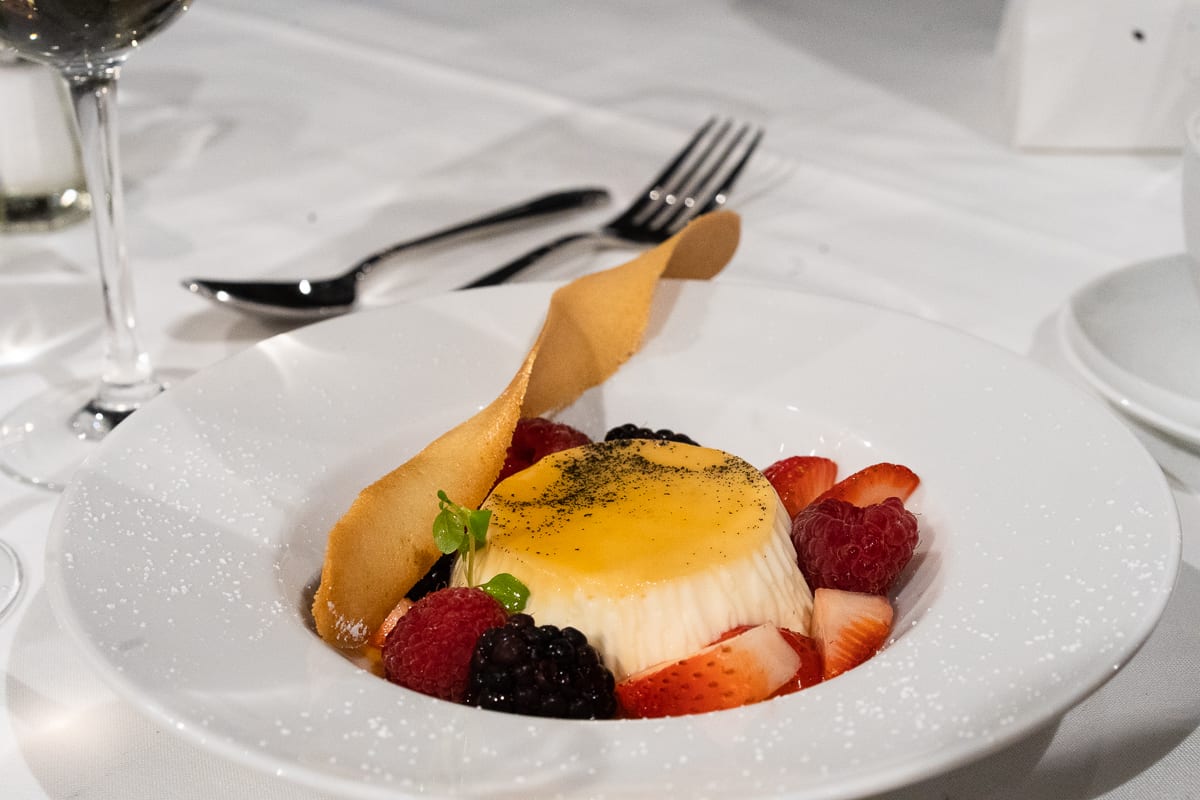 Finally, no meal would be complete without dessert and Davio's in Irvine delivers. I highly recommend their Panacotta with fresh fruit. However, if you're looking for something a bit more decadent then you will die for their chocolate molten lava cake. Or better yet, just have both!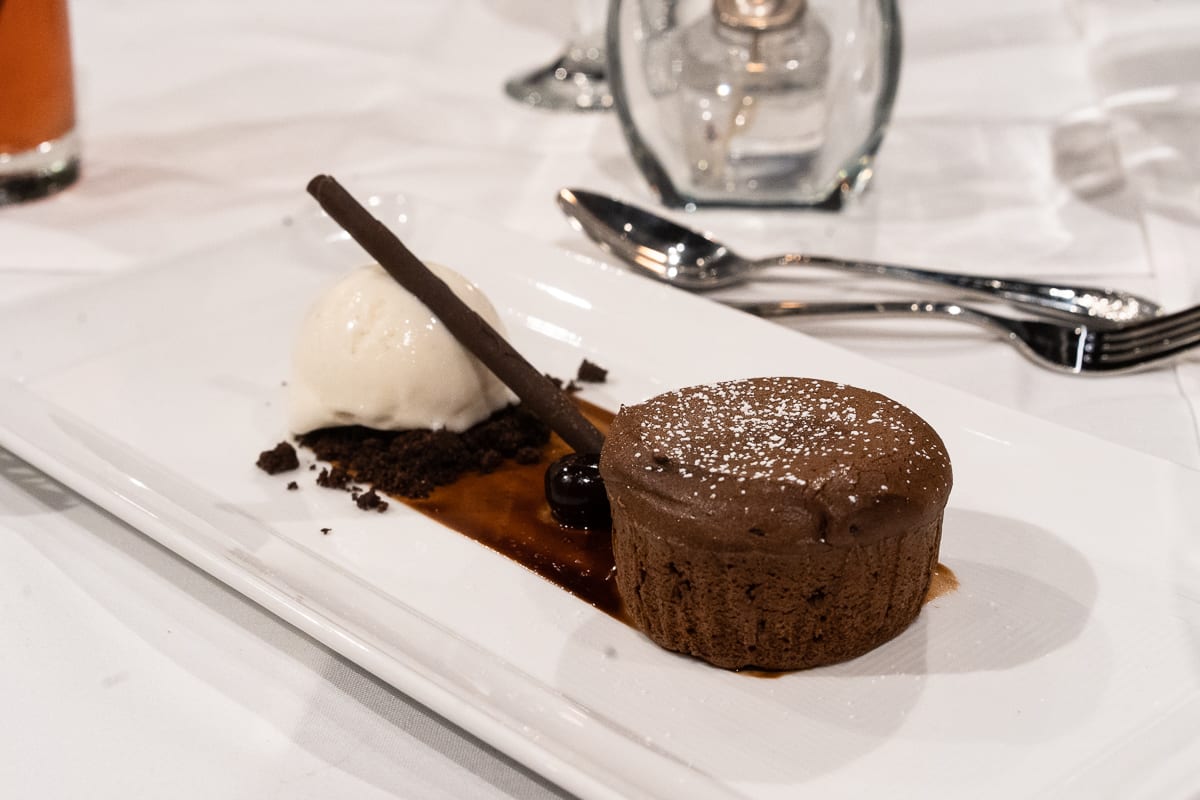 What would you try first?
Davio's will also be hosting a beautiful Thanksgiving Feast for only $65 complete with Oven Roasted Vermont Free-Range Organic Turkey, Yukon Gold Creamy Potatoes, Creamy Cipollini Onions, Fresh Peas, Roasted Butternut Squash, Glazed Carrots, Sautéed Green Beans, Challah Bread Herb Stuffing, Homemade Gravy,Cranberry Apple Chutney. Be sure to call and make reservations!
Davio's Northern Italian Steakhouse
18420 VON KARMAN AVENUE
IRVINE CA 92612
949.477.4810