If you are a fan of authentic Mexican cuisine then you"ll want to head to the Puesto Los Olivos location to be the first to try out all the new menu items from Chef Katy Smith. While each Puesto location is delicious, only the Los Olivos location lets you try all the new menu items before they roll out to the other locations. Katy Smith who worked with notable industry chef Rick Bayless, has been developing innovative Mexican dishes for Puesto since she joined the team only two short years ago.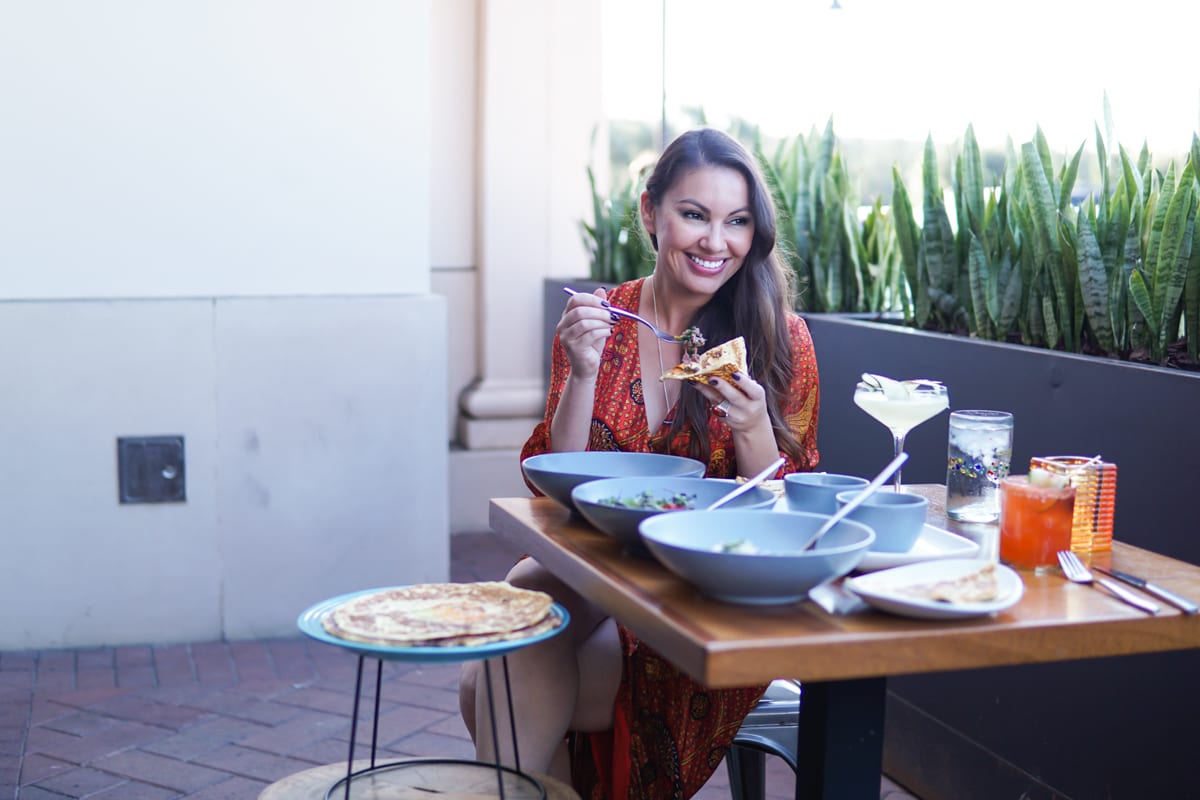 This fall she has introduced two new dishes that are already receiving rave reviews.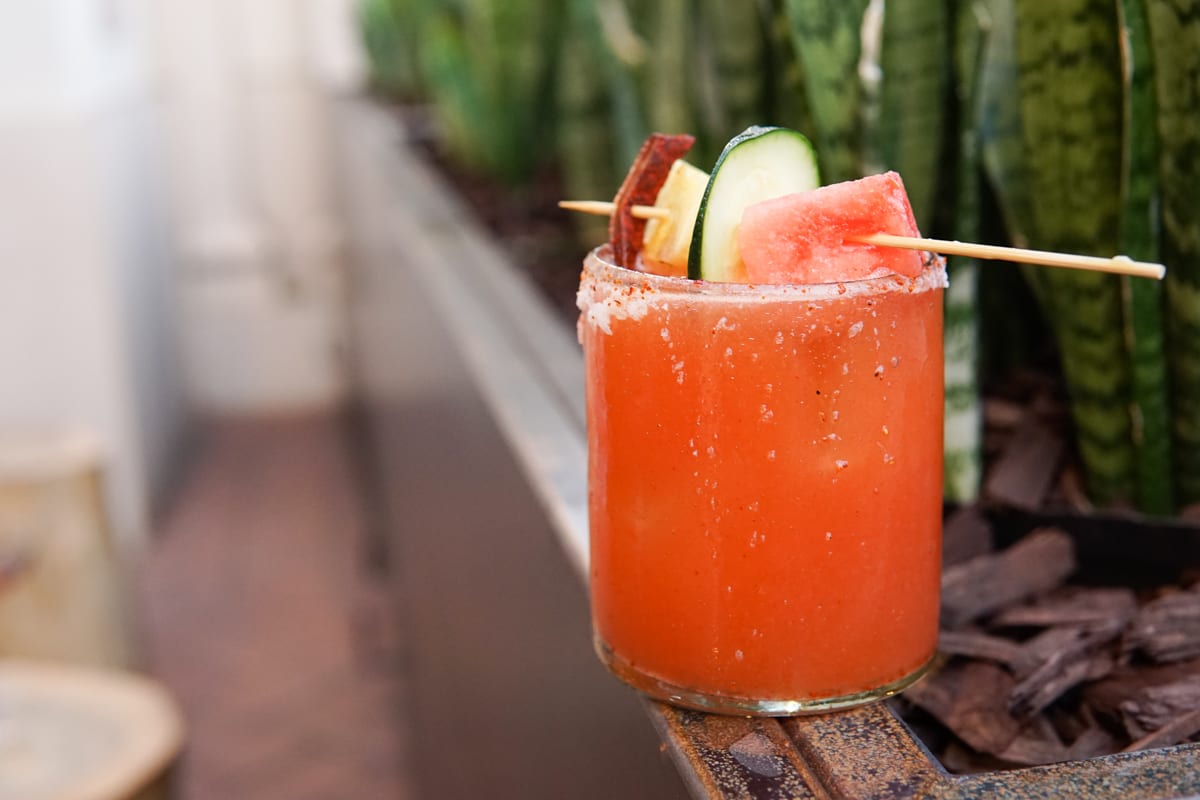 I recently paid a visit to the Puesto Los Olivos location to enjoy a few cocktails and try out the latest from Chef Katy. In addition to new menu items, they also introduced some delicious new Margaritas. My favorite is their Fruit Cart Margarita with blue agave, reposado tequila, mango, strawberry, watermelon, cucumber, Chamoy, and tajin around the rim.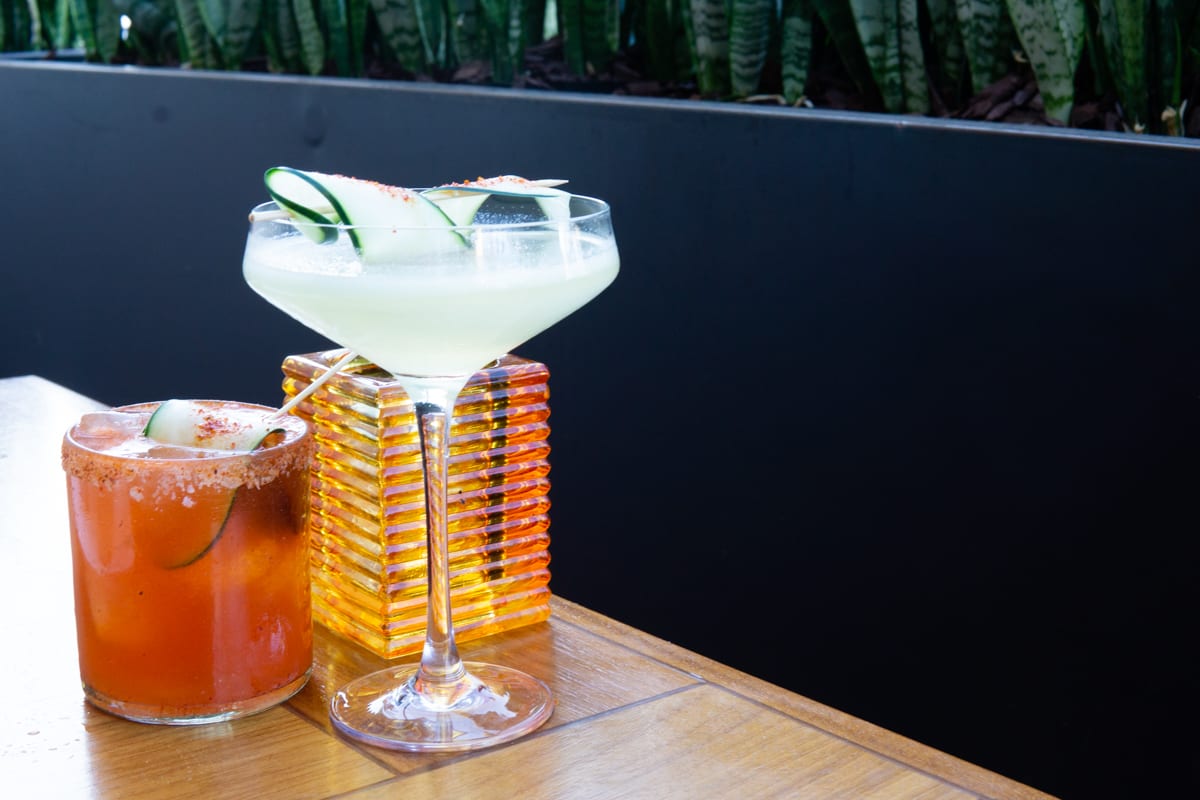 Puesto Los Olivos also features a margarita of the month. Currently, they are offering the El Doble Verde. It is made with Fortaleza Blanco, Anchos Reyes Verde, fresh cucumber, green tobacco and lime juice. The Ancho Reyes Verde is a chile poblano liquor. This margarita has the perfect balkance of sweetness and heat with a beautiful aroma of fresh cucumber.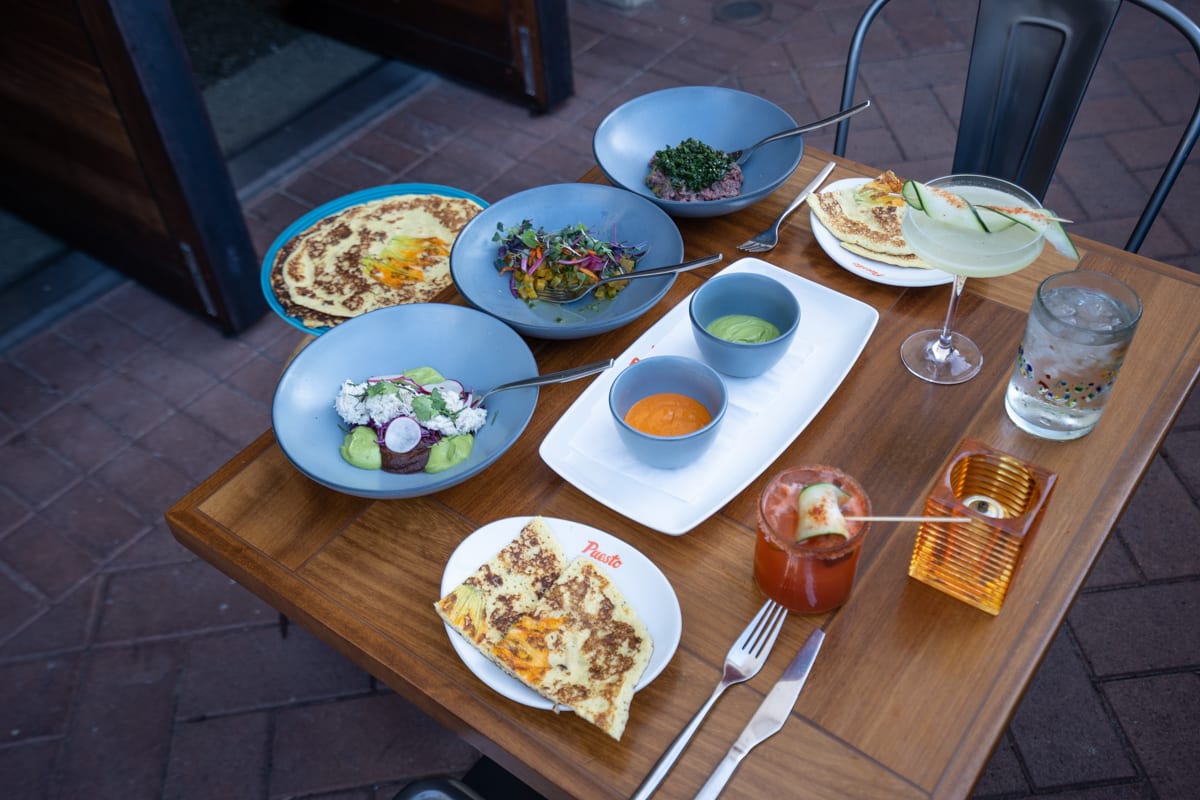 The first new dish introduced by the team at Puesto Los Olivos are the delicious Mexican Crepes de Elote.
If you thought crepes were only reserved for the French, then think again. These savory crepes are amazing on their own with fresh corn and squash blossoms mixed within the batter. Guests can choose between three delicious fillings. They include smoked heirloom beets, blue crab and black bean puree, and filet mignon tartare.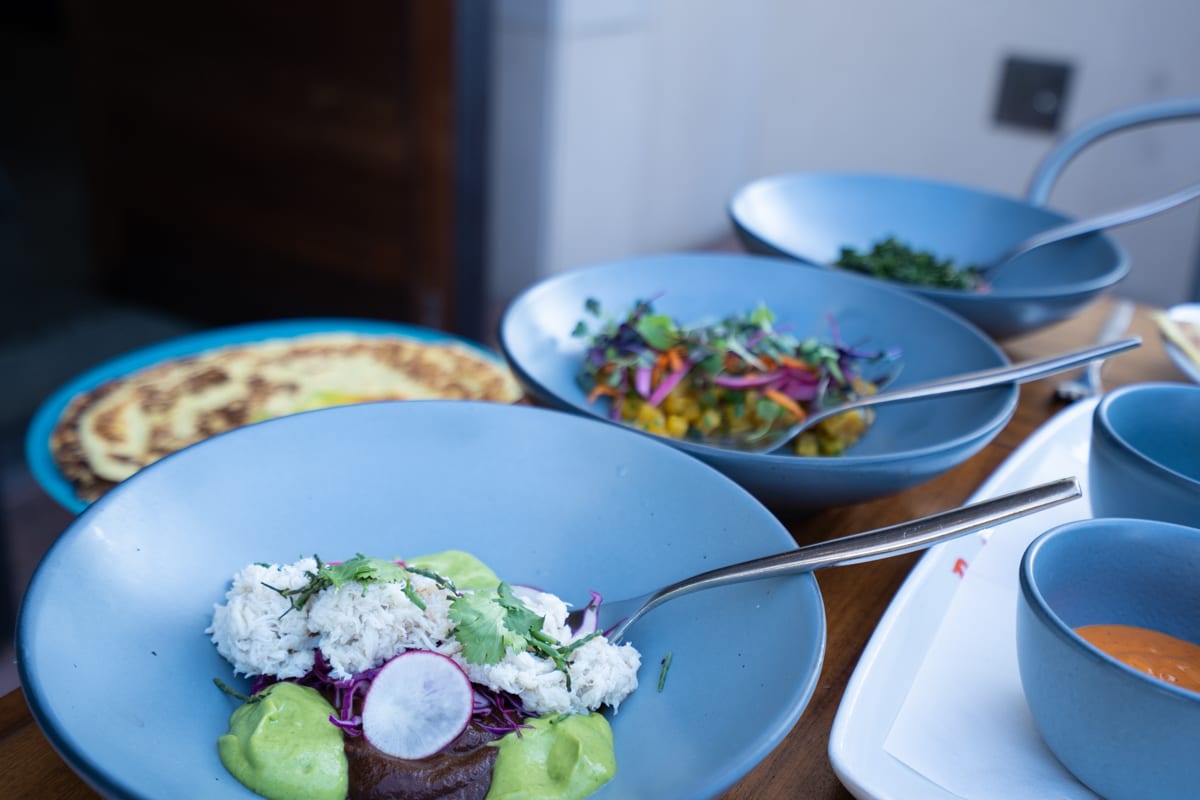 Each filling is unique and distinctive on its own so it is difficult to choose a winner. They all offer such wonderfully complex flavors. I especially enjoyed the way the black bean puree paired with the blue crab. Adding an additional burst of flavor are the two dipping sauces that accompany the crepes. There is a creamy avocado, which is my personal favorite. For those who enjoy a kick of heat, there is also a red chili dressing.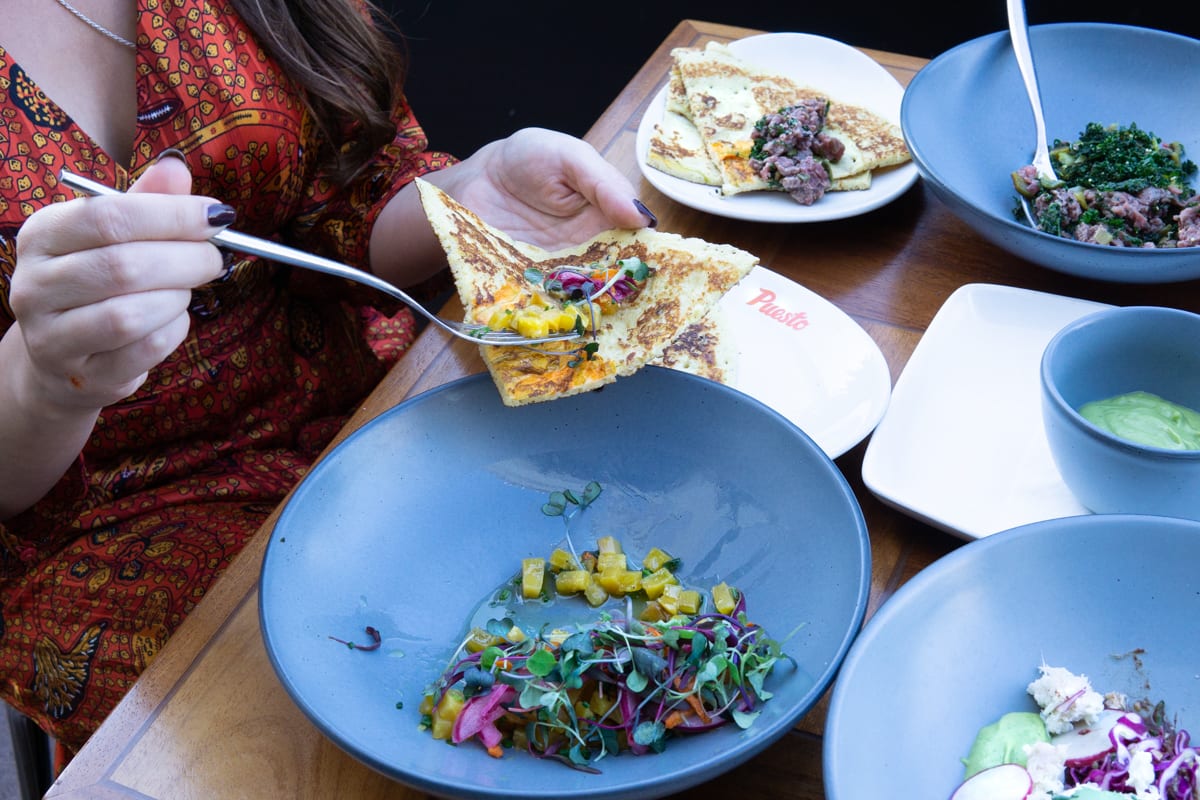 The beets are also fantastic. The infusion of smokey flavor gives them a heartier depth.
The next filling is for my fellow carnivores. There is no way you can go wrong with Filet Mignon Tartare. Especially when it is made with chimichurri, grilled green onions, poblano rajas, crispy kale, and amaranth.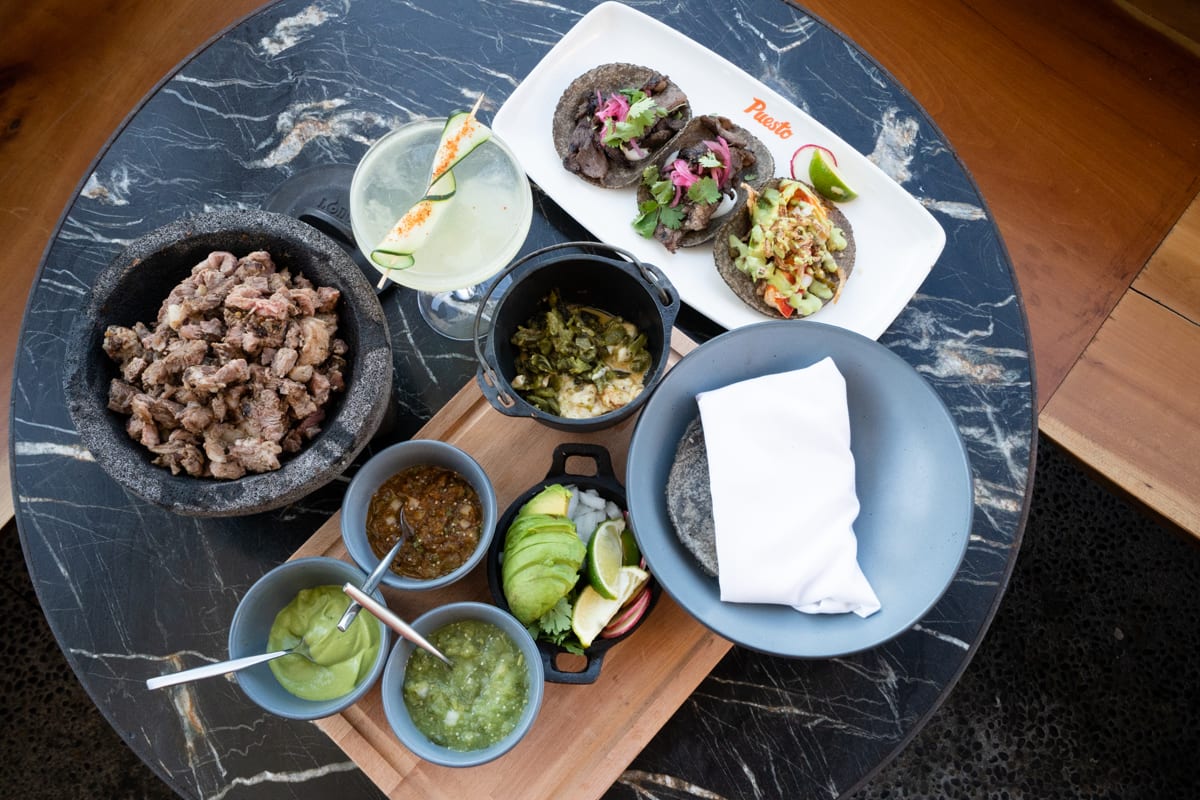 Next, the amazing Ribeye for Two, served tableside, was inspired by a recent trip Chef Louis Dean took to Mexico City. When serving street tacos they often chop the meat to order. I'll admit I love anything served tableside and the Ribeye for Two is already becoming one of the most popular dishes at Puesto Los Olivos. With a 16 oz Cedar River Farms Ribeye, queso Oaxaca, chile poblano, and an assortment of fresh salsas, it is no wonder diners can't resist.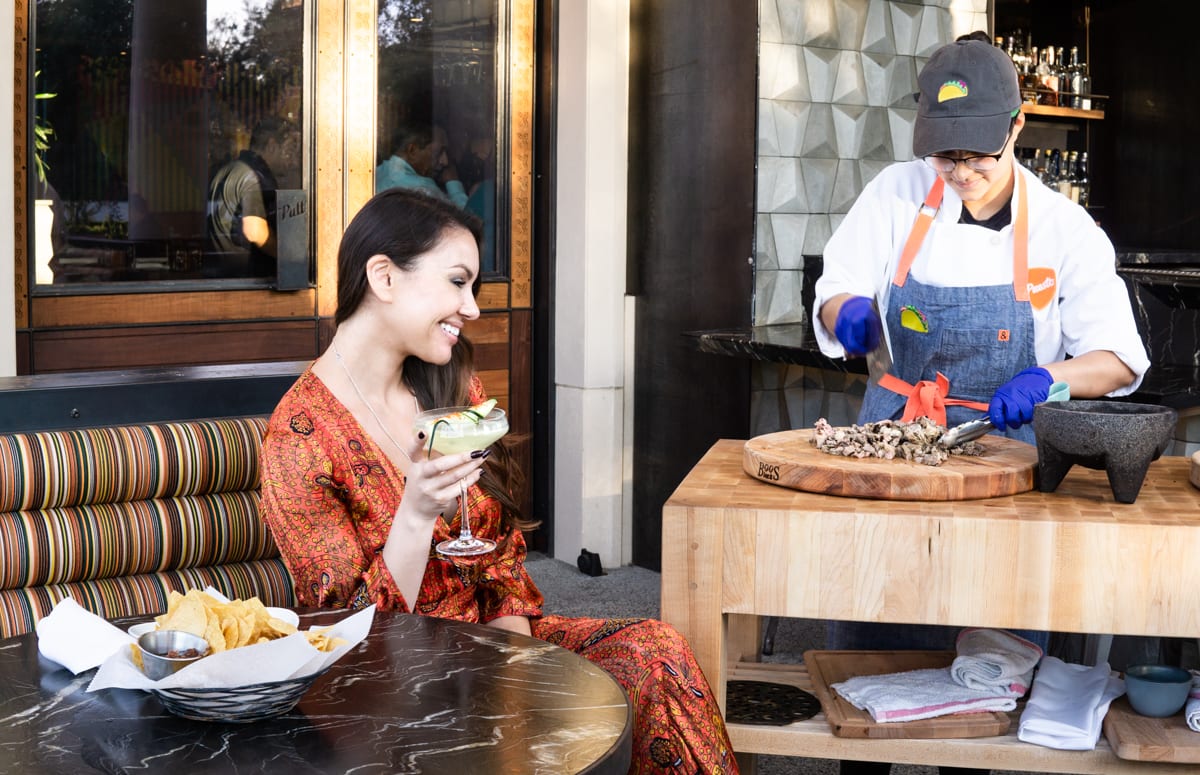 The presentation is amazing. If you've seen my Instagram, you may have even caught our Stories capturing this tableside service in action.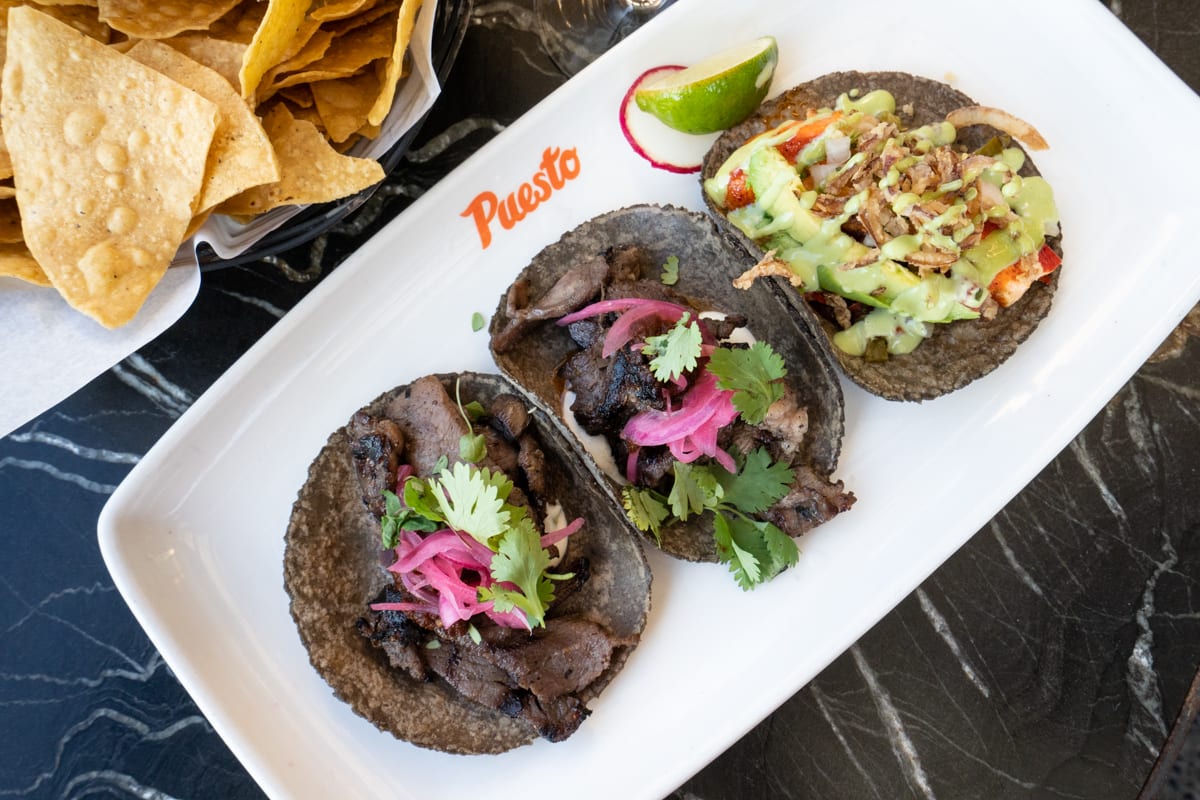 Finally, Puesto is most known for their distinctive and amazing tacos.
This month they are introducing a new lamb taco seasoned with coriander, rosemary, thyme, salt, pepper, and Canela. Canela is a Mexican cinnamon. The tacos are topped with salsa de pasilla, jalapeño crema, pickled onion, and cilantro. The very popular lobster taco is also making a comeback. No lobster lover will be able to resist the huge chunks of lobster claw meat topped with fried onions, roasted poblano, avocado, and black bean purée.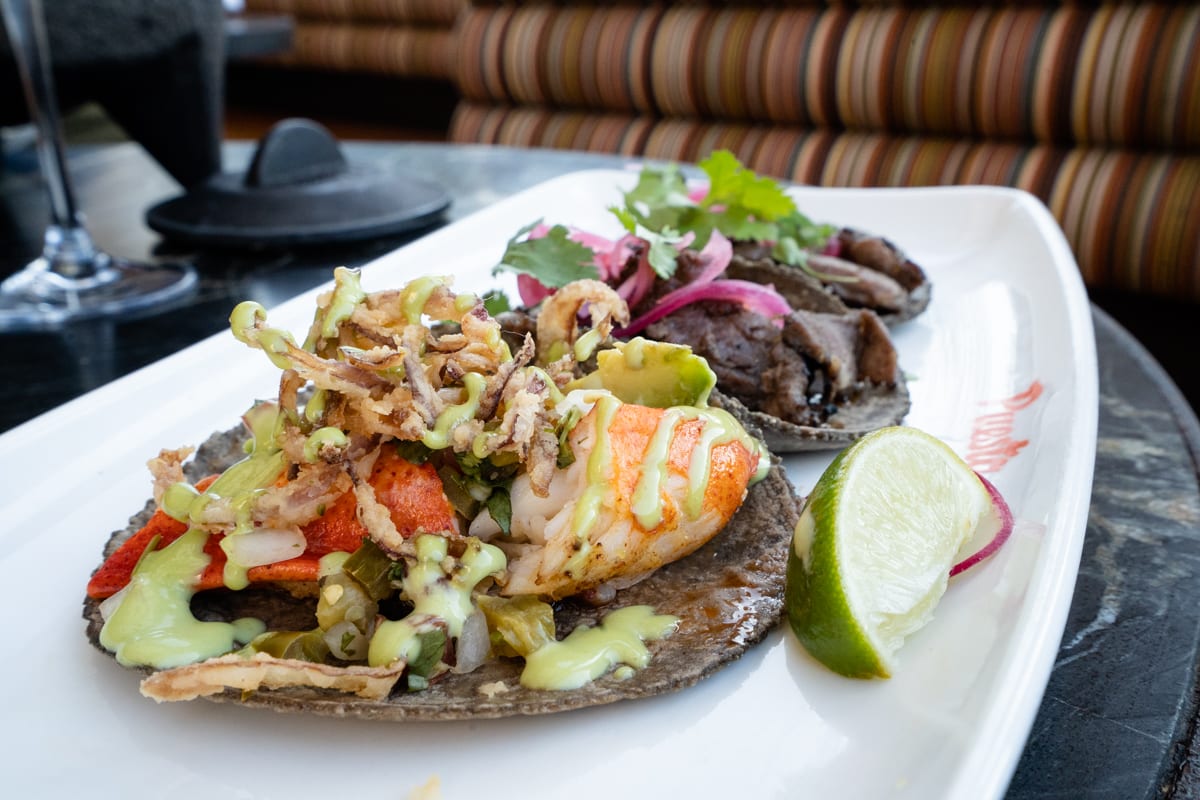 Have you had a chance to visit Puesto yet? If you can't visit the Puesto Los Olivos location they also have locations in San Diego, La Jolla, Santa Clara, and another in Irvine. With the popularity of these new items I have no doubt they will be introduced to the other locations very soon.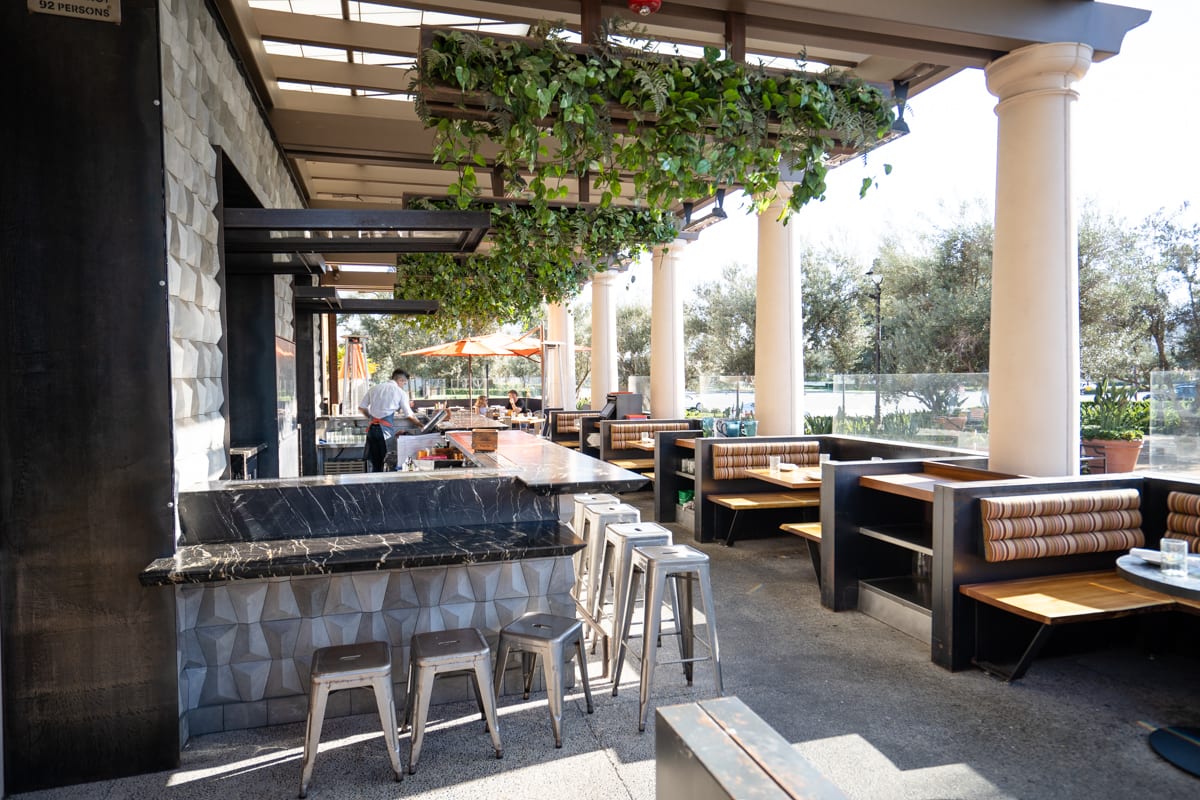 Puesto Los Olivos
8577 Irvine Center Dr,
Irvine, CA