Bottaia Winery in Temecula is one of the latest wineries to open and they offer an amazing Wine Lab experience. I personally find this to be one of the most unique ways to learn about the 6 basic wine characteristics. Their Wine Lab provides the perfect opportunity to discover your own personal palette and wine preferences.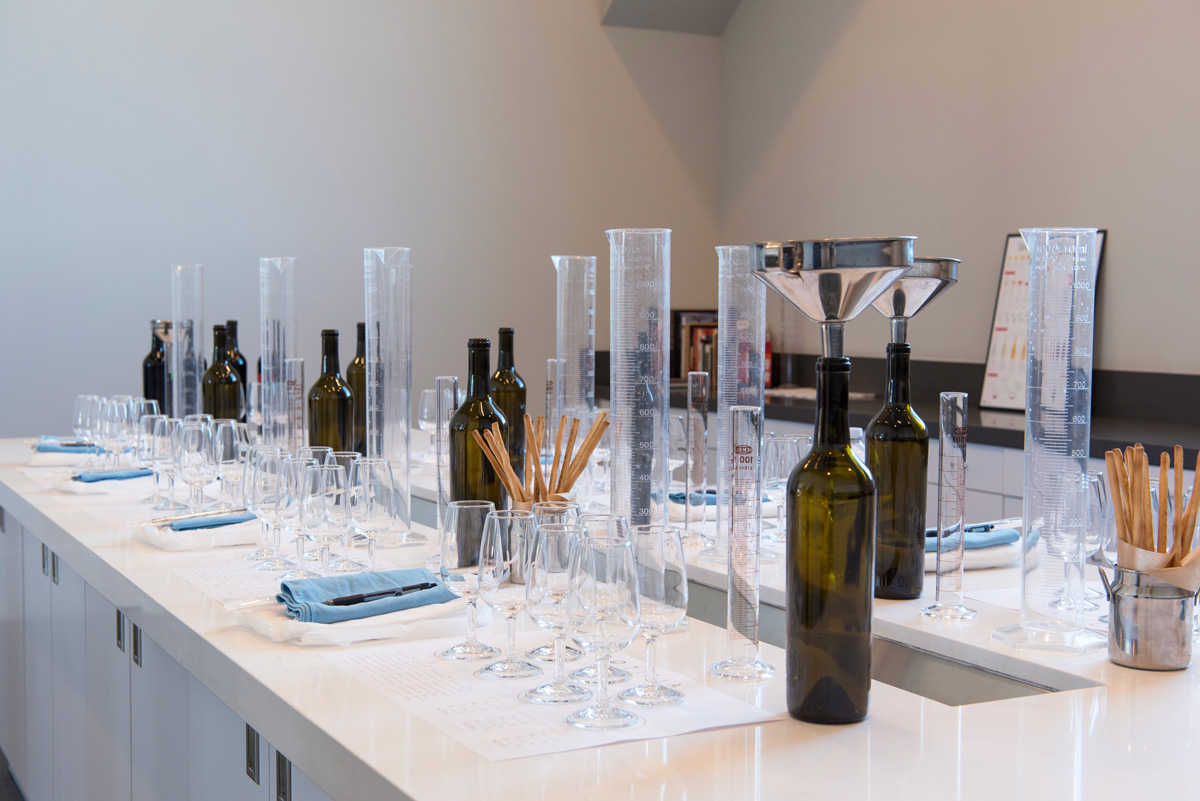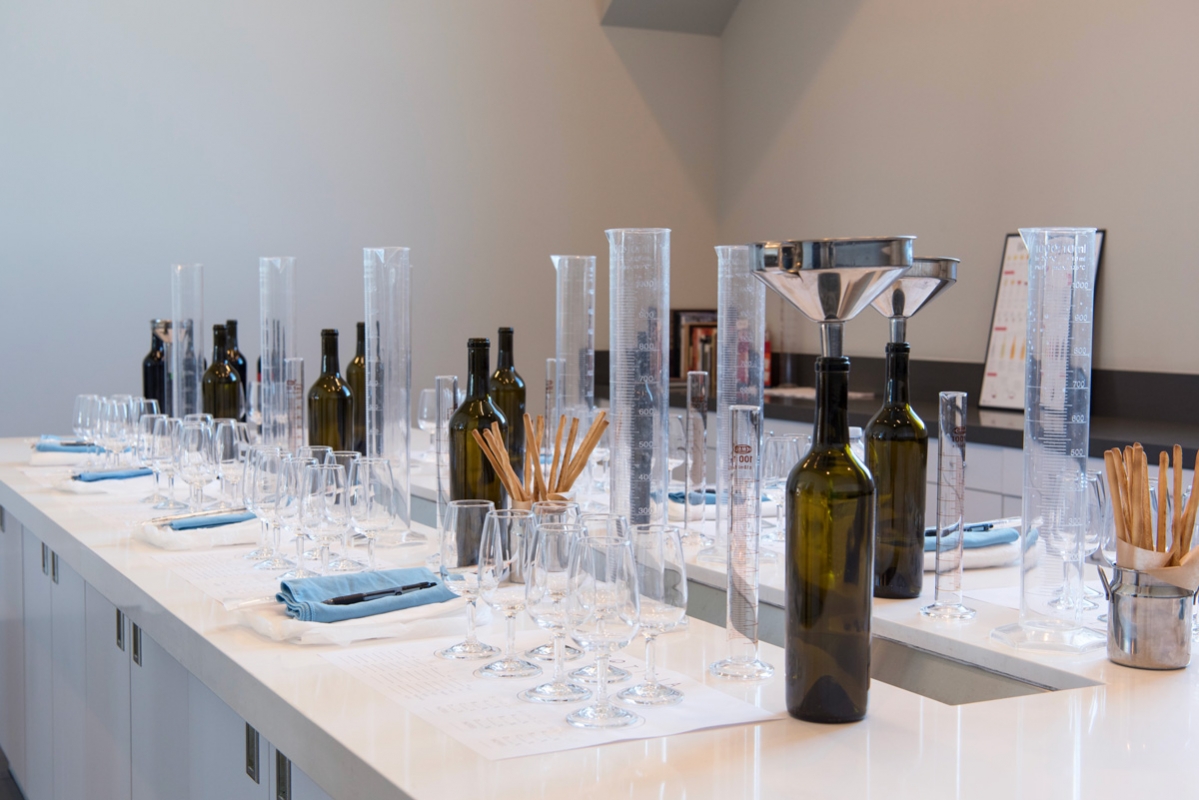 The Bottaia Winery Wine Lab is the perfect way to learn about the various characteristics of wine.
When you first arrive you"ll notice a set of beakers and wine glasses. You'll be a "wine mad scientist" as you taste 4 different wine varietals and begin to dissect their characteristics. On a sheet of paper, you will grade each wine based on their sweetness, acidity, tannins, oak, spice, and body.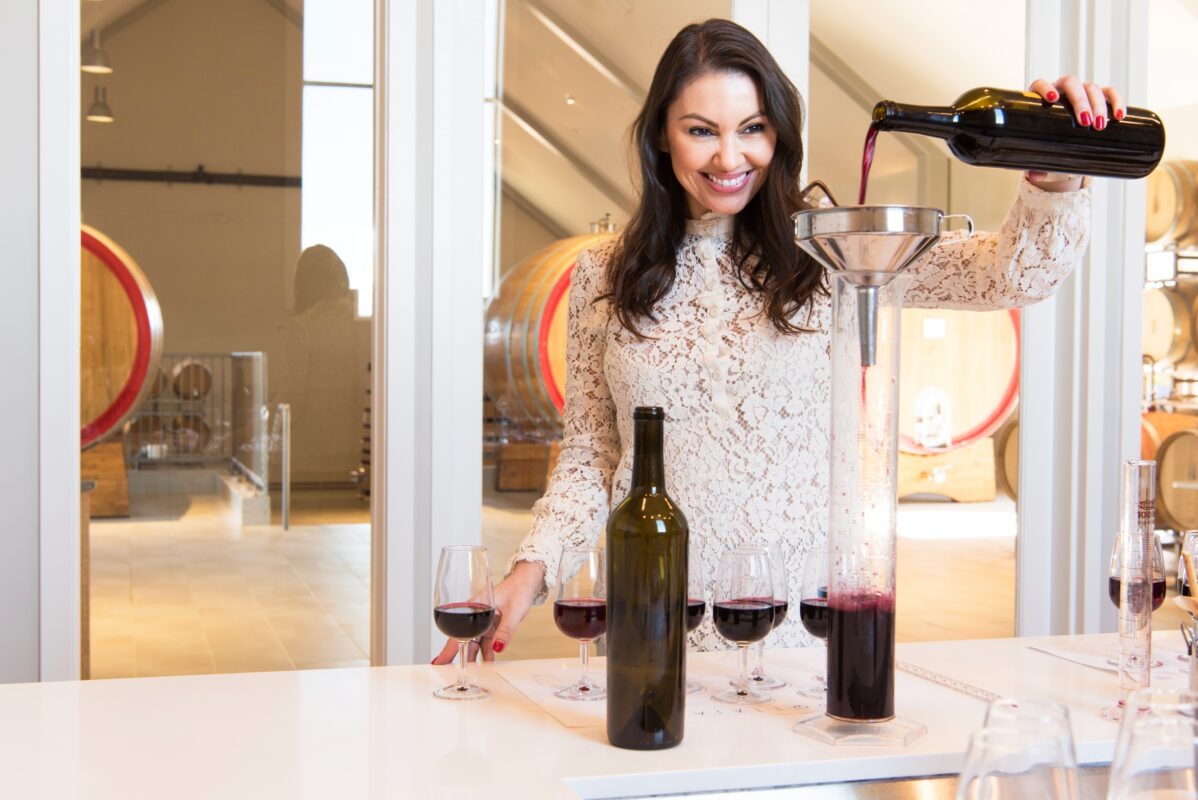 At Bottaia Winery in Temecula, each wine varietal will be poured straight from the barrel. 
Once you decide how you rate each wine on their characteristics, you'll begin formulating the percentage of each wine you think would make the perfect blend. Each guest will make three different blends to sample. Once you discover your favorite blend you will make your way to the barrel room. Each wine varietal will be poured straight from the barrel which you will then use to compose your perfect wine blend.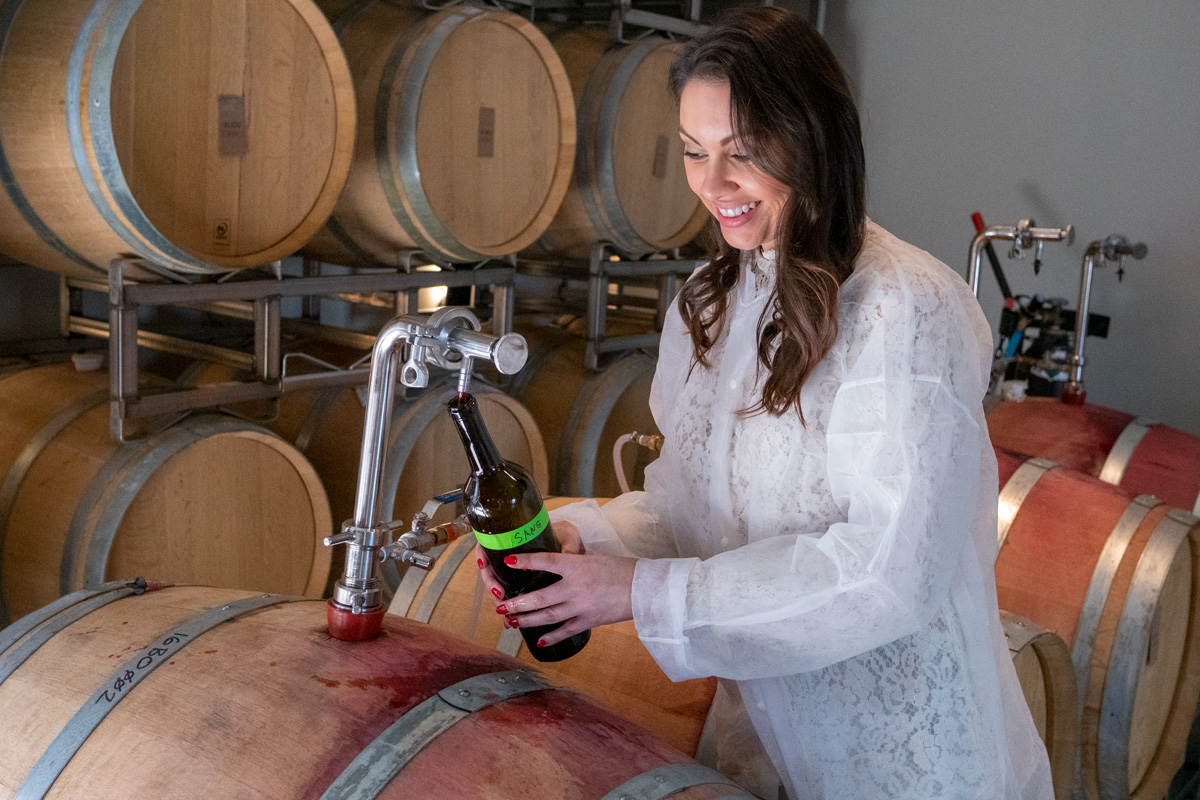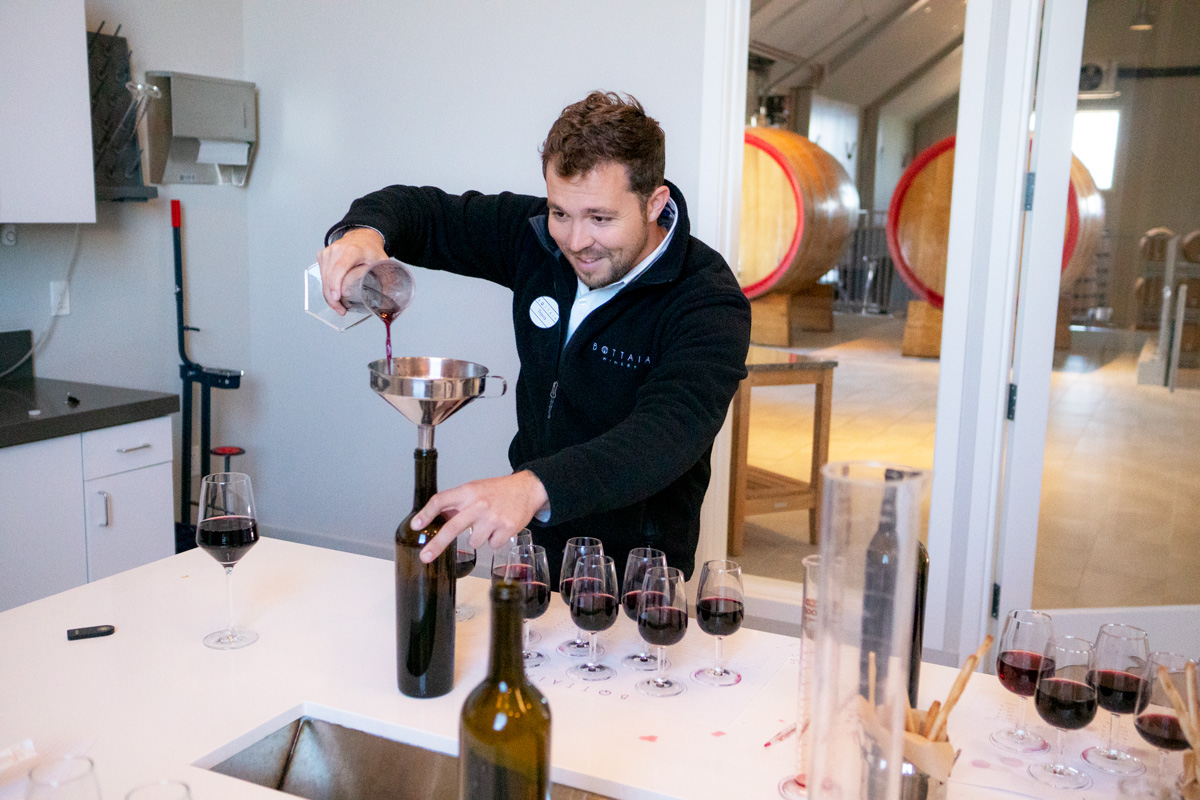 Each guest will enjoy a bottle of their personal wine blend as well as a glass to enjoy in the lounge.
Once you've filled your giant beaker with each wine at the perfect percentage, the instructor will take your beaker and pour the contents into your take-home bottle. You"ll also receive a glass to enjoy in their gorgeous lounge. Then they will cork and seal your bottle to take home. You'll even get to design your own label. I named mine "Barker's Blend 2019 Vintage". If you visit our Instagram page @sondrabarker you'll be able to see a complete behind the scenes when we post the photos!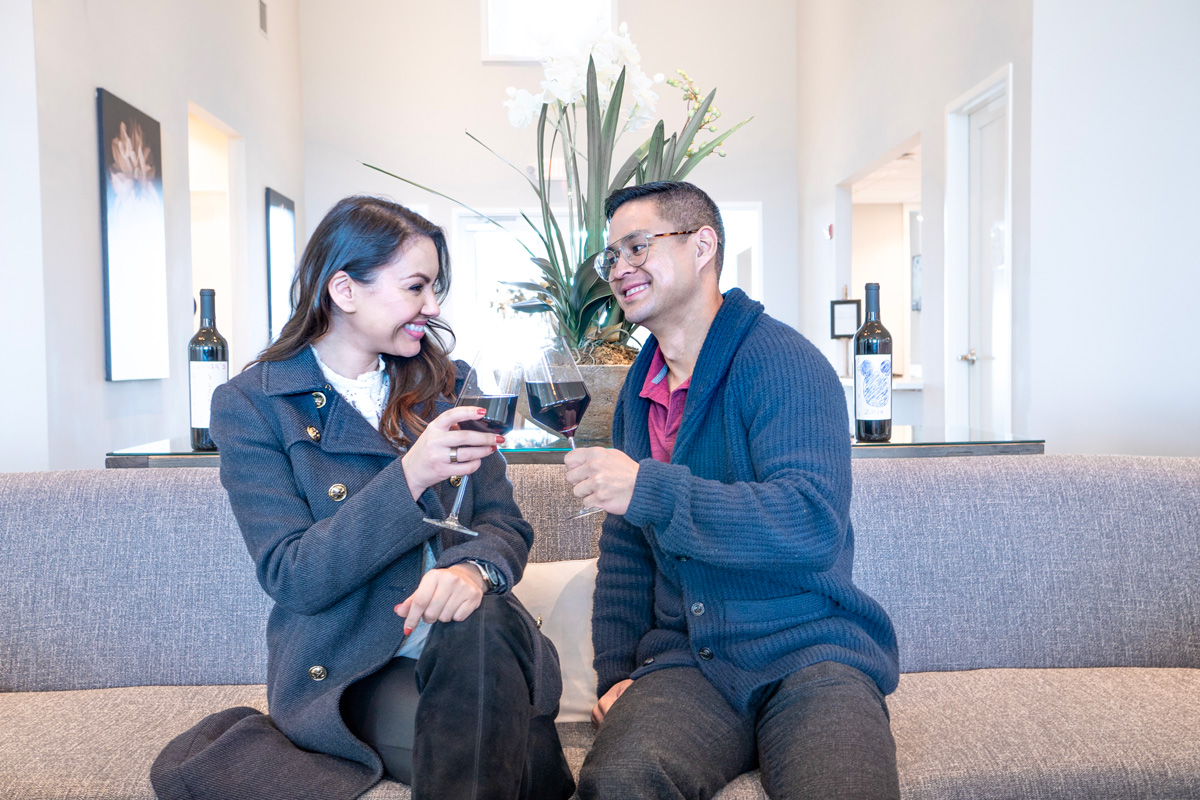 This experience taught me so much about my personal wine preferences. I'm always in a constant state of learning and discovering how to describe each wine I taste. I can confidently say that I prefer my wines to be fruit-forward, full-bodied, with less acidity, smooth tannins, and I prefer spice over oak. Needless to say my Bottaia "Barker's Blend" is amazing. Now I just need to decide what occasion is special enough to pop it open.
35601 Rancho California Road
Temecula, CA 92591
T | (951) 365-3388
E | info@bottaiawinery.com
HOURS
TASTING ROOMS
Monday – Tuesday: Closed
Wednesday – Sunday: 11am – 5pm
All Holiday Mondays: 11am – 5pm

POOL, CAFÉ + COCKTAIL BAR
Opens Sunday, April 21st
Monday – Tuesday: Closed
Wednesday – Sunday: 11am – 7pm