Old Town Temecula seems to be having a resurgence of visitors and there's no doubt that restaurant 1909 is the reason why. Most visitors head straight to Temecula Wine Country not realizing how incredibly amazing and charming it is in Old Town Temecula. It almost has this wild west vibe with small shops, vintage antique stores, and restaurants lining the streets.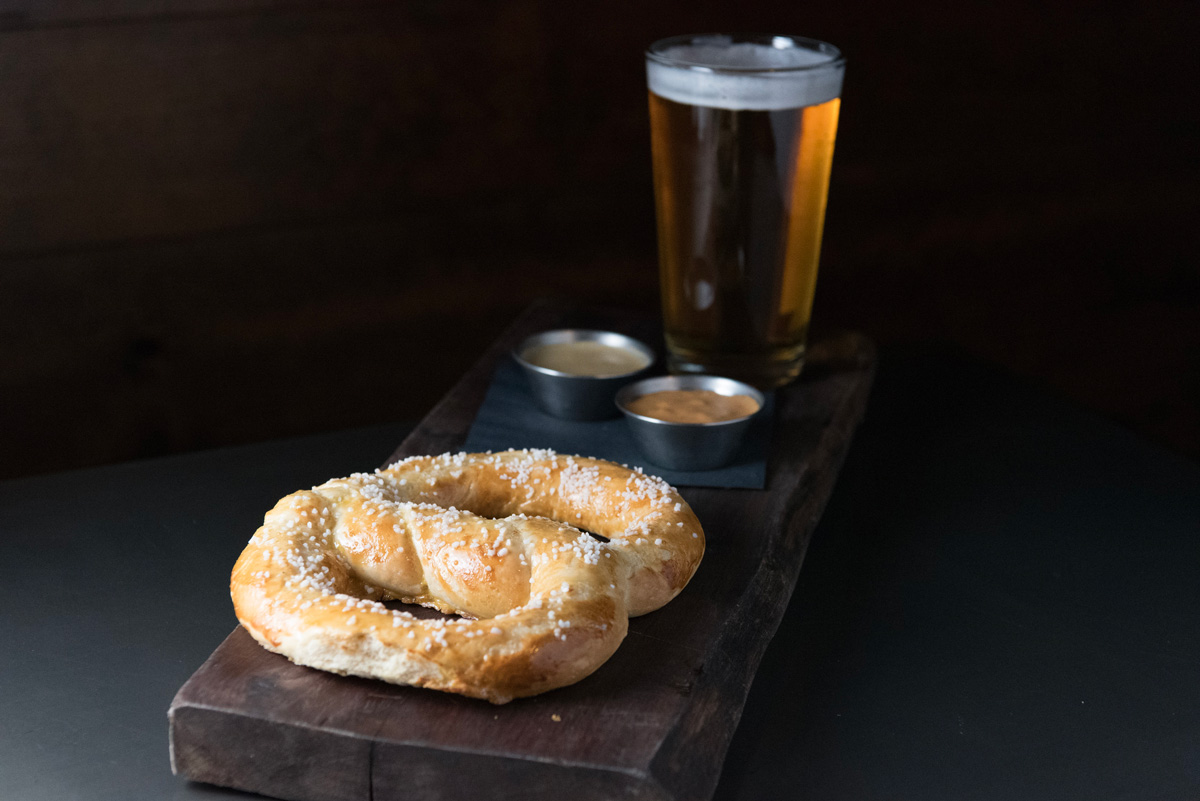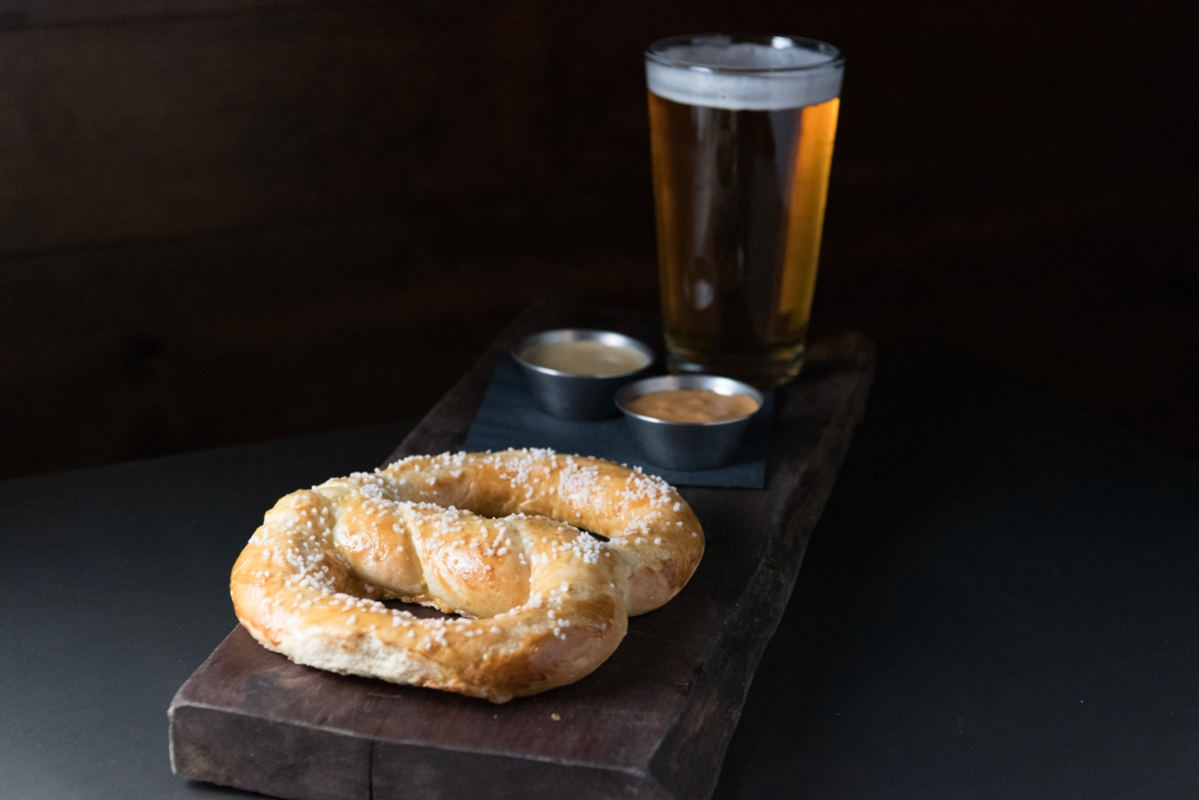 The cuisine at restaurant 1909 is anything but casual and offers a delicious sophisticated twist.
When you first arrive at restaurant 1909 you'll notice the casual bar vibe and outdoor seating perfect for people watching. What you won't expect is that the delicious sophisticated twists on cuisine with a fabulous menu.
First, jumping right in with appetizers, we started with their Munich Pretzel with local IPA Cheese. When we arrived in Temecula, we couldn't believe that it was actually snowing. Our visit to 1909 was on the coldest day I've ever experienced living in Southern California. Let me just tell you that this pretzel hit the spot and warmed my belly. It was hands down the best pretzel I've ever had. I honestly had no idea a pretzel could even be this good!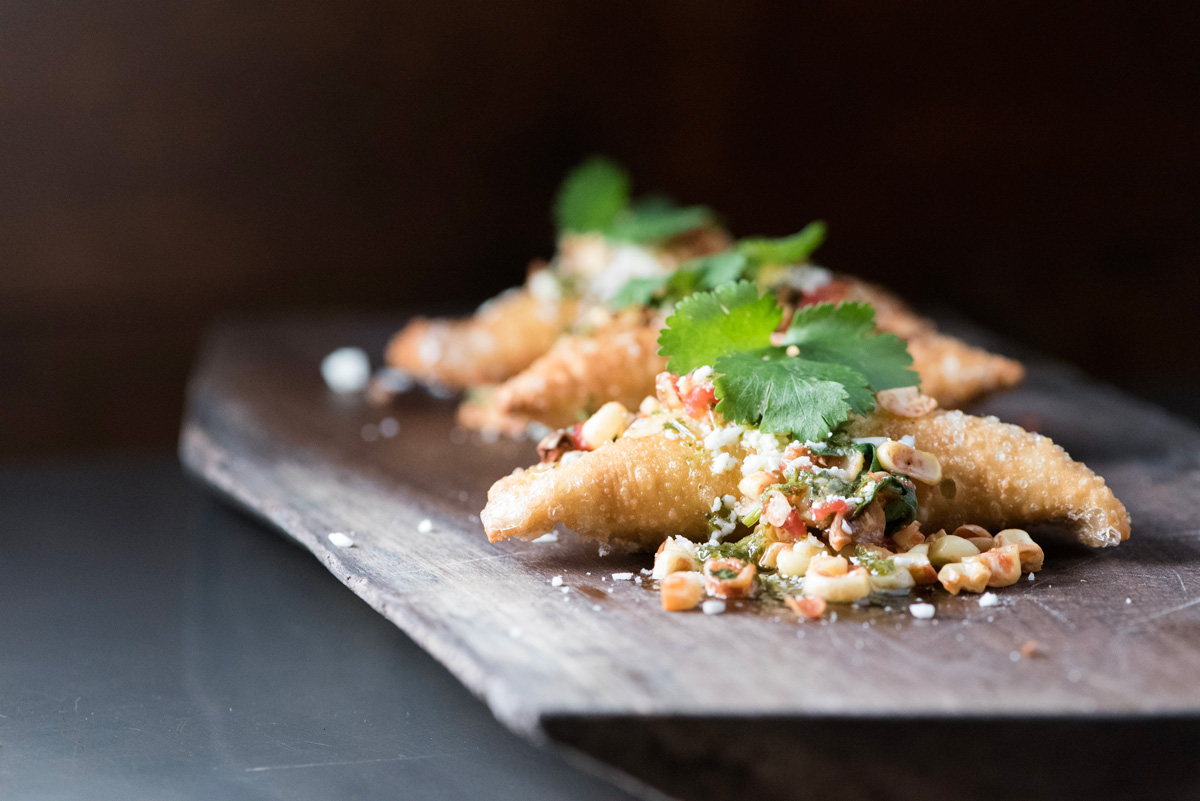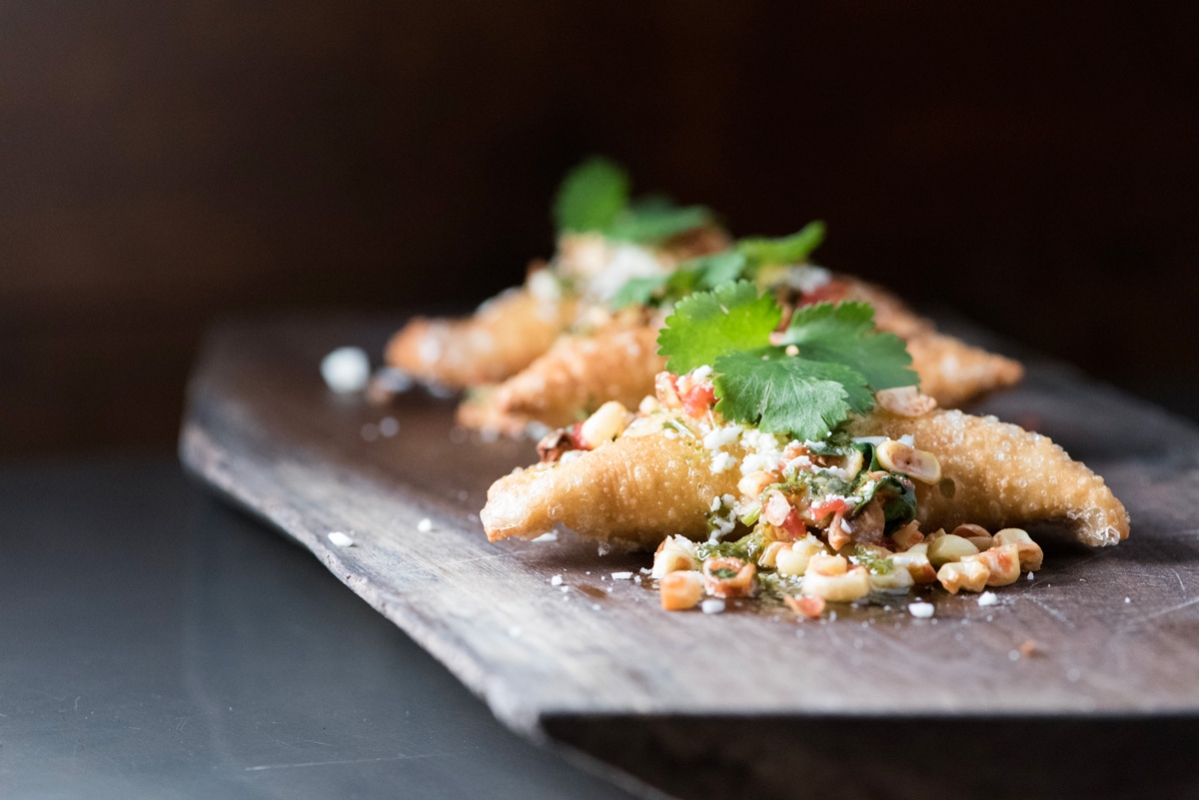 My "only child" tendencies crept in and I refused to share.
Our second appetizer was equally amazing. We went with our server's suggestion and tried the Crab and Shrimp Empanadas which were mind-blowing. My "only child" tendencies crept in and I refused to share. The corn relish, chimichurri sauce, and Cojita cheese completely hit this dish out of the park.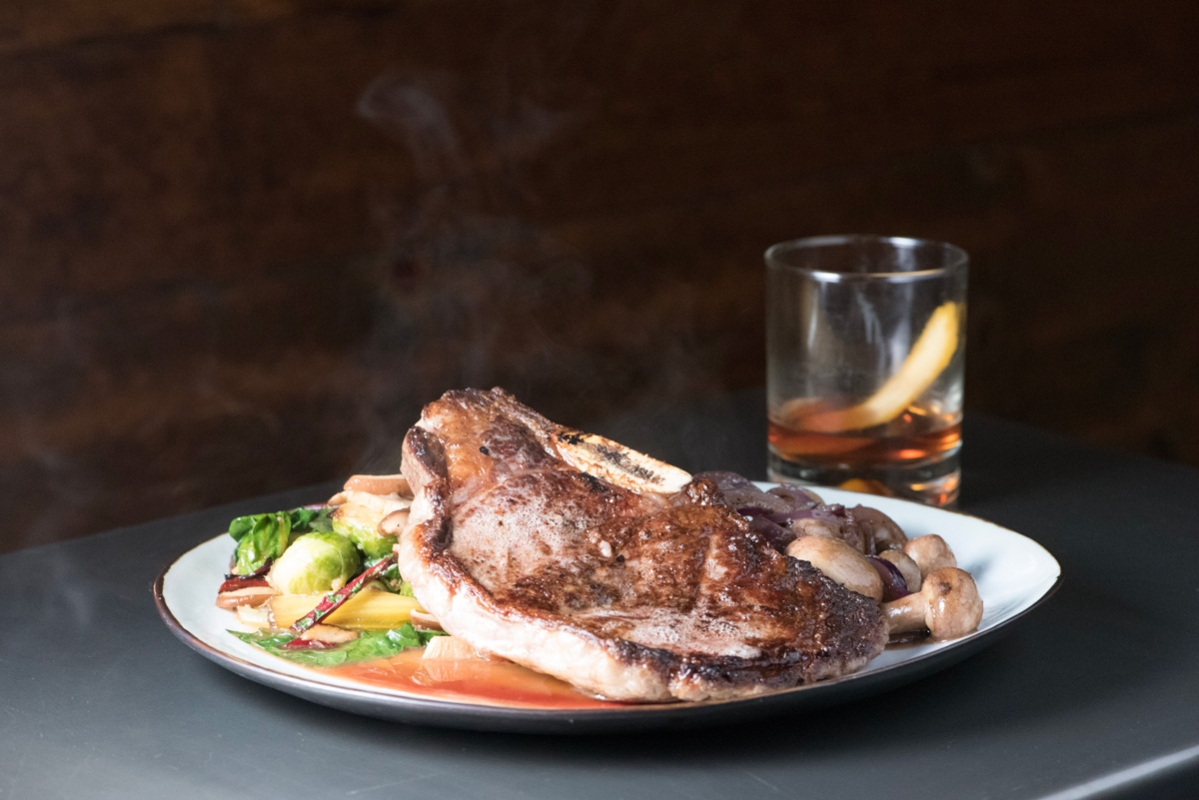 After we stuffed ourselves with appetizers, we decided to split the Cast Iron Bone-In Ribeye. On a random snowy day, this 14oz ribeye just felt like the right thing to do. It arrived steaming hot with a spread of mushrooms, red onions, white wine rainbow chard, and Brussel sprouts. The flavors were simple and outstanding.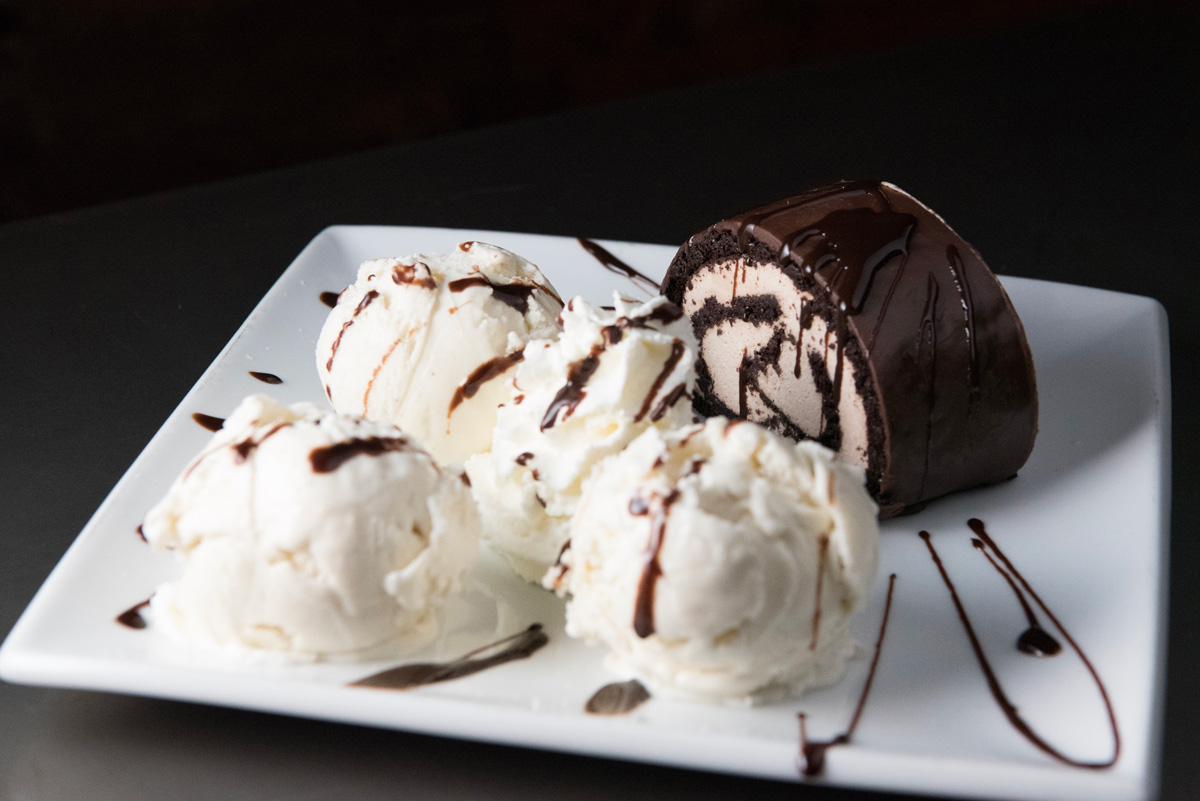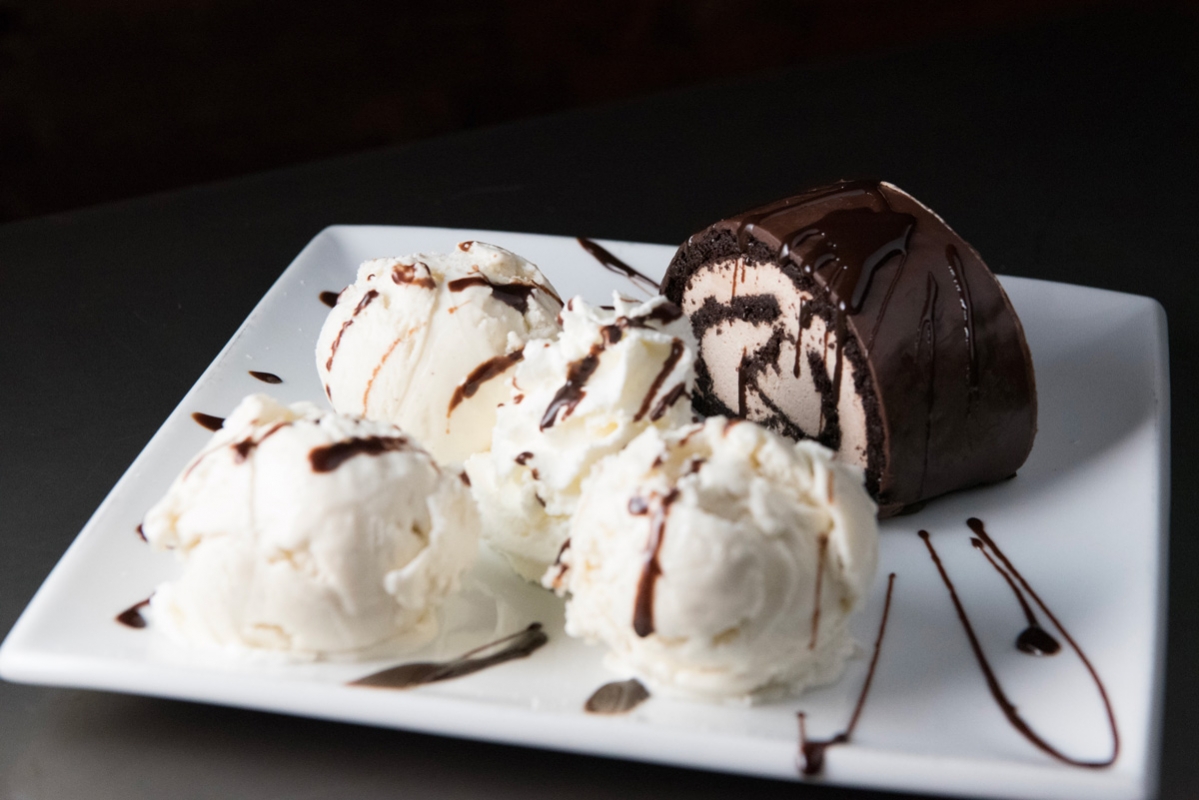 Finally, for dessert we tried their flourless chocolate cake. I started feeling waves of nostalgia the moment I began eating it. Why do I feel like I've eaten this before? Then it hit me. Its a twinkie, no wait a ding dong. I reached for my phone to look up all the hostess treats because I knew I was onto something. Then, there it was. We were eating a gigantic Ho, Ho!!! And at that moment my amazing meal felt complete.
Next time you're in Temecula, do not skip over Old Town Temecula. I promise you'll thank me later!
Restaurant 1909
28656 Old Town Front St.
Temecula, CA 92590
951-252-1909