Put the apron down and take a break from slaving away in the kitchen all day, so you can enjoy a care-free Orange County Thanksgiving! The holidays are times for family and huge feasts, but sometimes we need to treat ourselves and our loved ones by dining at restaurants and eating festive meals made by top Orange County chefs!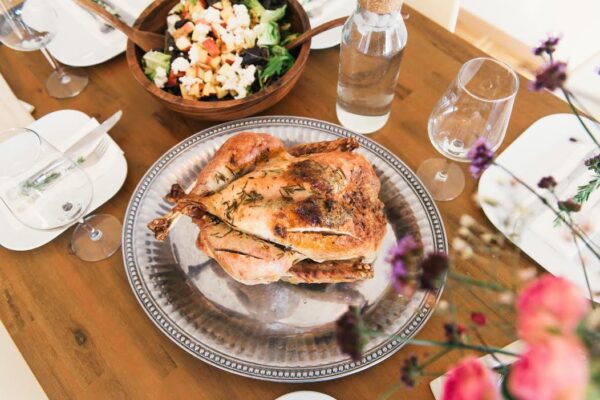 1. Back Bay Bistro
If you're looking to eat your heart out for Thanksgiving this year to a stunning waterfront view, Back Bay Bistro in Newport Beach is offering a Thanksgiving buffet with a festive gourmet menu on Thursday, November 23 from 10:30am to 3pm. I covered Back Bay Bistro back in May, and I was impressed by their revamped menu and stunning views, so hearing that they were having a Thanksgiving menu is perfect. Some offerings include slow roasted turkey, stuffing, candied yams, and pumpkin pie… The classic Thanksgiving feast for your whole family! To make reservations for this delicious buffet, call (949) 729-1144 or visit their website here.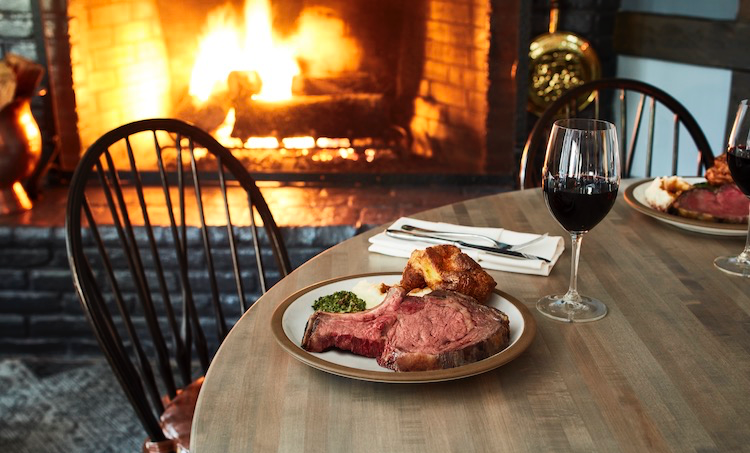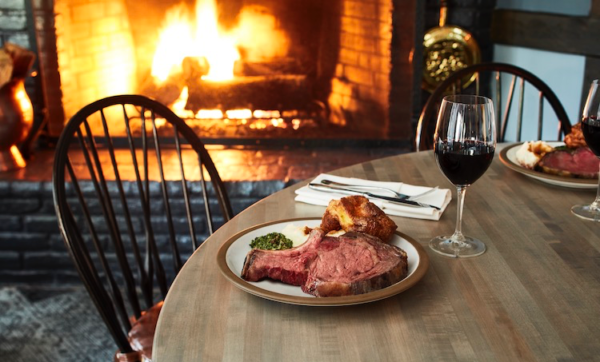 2. Five Crowns and SideDoor
Furthermore, Five Crowns and SideDoor in Corona del Mar invite you to celebrate the holidays in an unforgettable festive atmosphere while eating a world-class seasonal menu. Reservations for Thanksgiving Day are currently available with seatings from 11am until close. The menu boasts Oven Roasted Free Range Turkey or a portion of prime rib with other classic holiday fixings. Additionally, Christmas Eve reservations open on November 23rd with seatings from 11am until close. The Christmas menu has the options of seafood, prime rib, or the traditional Roasted Goose. Carolers and holiday decorations will top off the dining experience in true holiday spirit. For reservations, call (949) 760-0331 or visit their website here.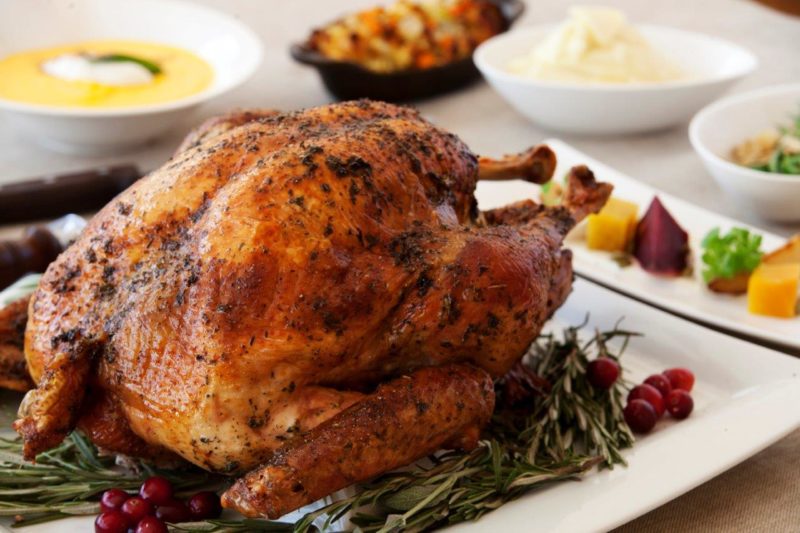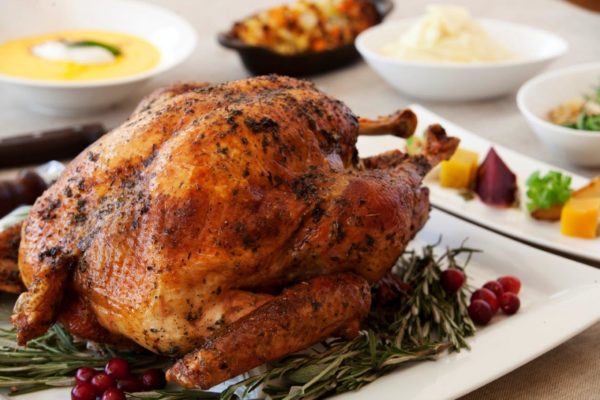 3. Oak Grill at Island Hotel Newport Beach
Additionally, Oak Grill in Newport Beach is serving up a four-course holiday menu from 4pm to 9pm on Thanksgiving day. The menu includes a traditional carved turkey, filet mignon, and wild salmon, plus traditional desserts created by Pastry Chef Andy de la Cruz. Oak Grill is also dishing up a four-course meal for Christmas Eve and Christmas Day from 4pm tp 9pm. Christmas dinner at Oak Grill will have all the trimmings like slow-roasted prime rib, butternut squash soup, and dark chocolate peppermint cake. For reservations for Thanksgiving or Christmas dinner, call (949) 760-4920 or reserve your spot online here.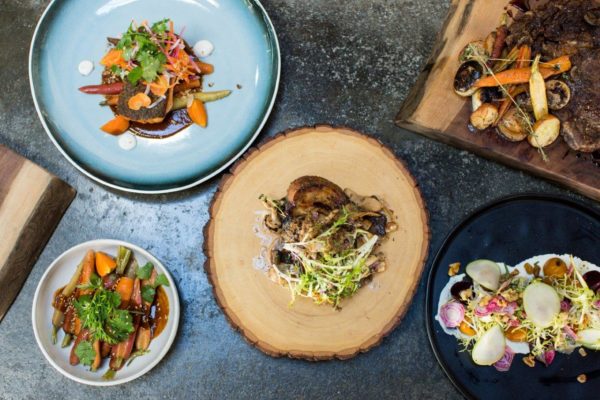 4. Three-Seventy Common Kitchen+Drink
Next, I fell in love with 370 Common in Laguna Beach after getting to taste some of their menu back in June and I'm excited to share that they're serving a three-course traditional Thanksgiving feast with all the fixings! On Thanksgiving day from 1pm to 8pm, 370 Common will fill up your stomach with roasted free-range turkey or stuffed pork loin paired with garlic mashed potatoes, brussels sprouts, and more to choose from! But save some room, because the meal is rounded off with some pumpkin or apple pie. Reservations are highly recommended as they typically sell out in advance, so call (949) 494-8686 or visit 370 Common's website here.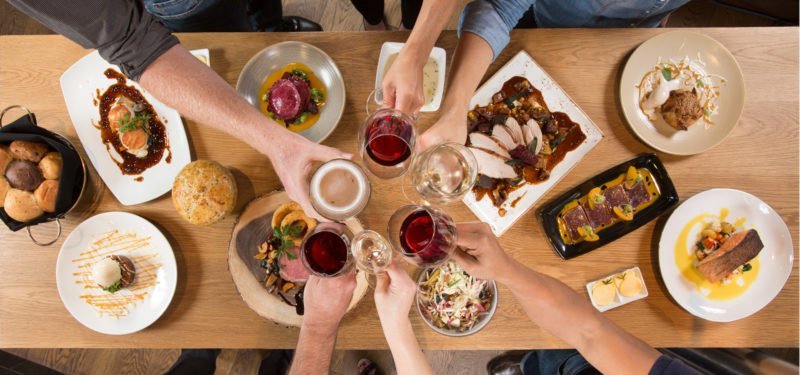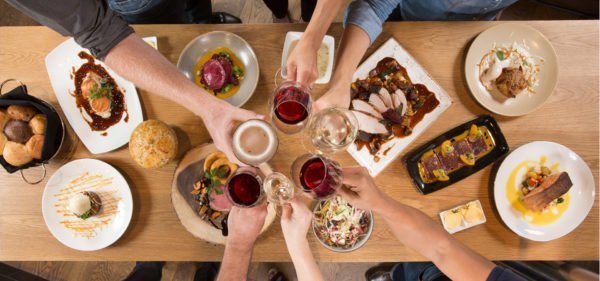 5. The Ranch
Finally, The Ranch in Anaheim will be offering a four-course prix fixe dinner from 2pm to 7pm on Thanksgiving Day. The menu includes traditional holiday offerings, but also some things you wouldn't normally prepare at home. Starters include items like goat cheese ravioli, sea scallops, and burrata. For your main course, you can choose from free range turkey, prime rib, pheasant pot pie, and Pacific sablefish. To finish off the meal, they'll be offering items like pumpkin cheesecake and old-fashioned pecan pie with vanilla bean ice cream. To make reservations, call (714) 817-4200 or go online here.
I can't wait for a fantastic Orange County Thanksgiving! What plans do you have for the holidays?