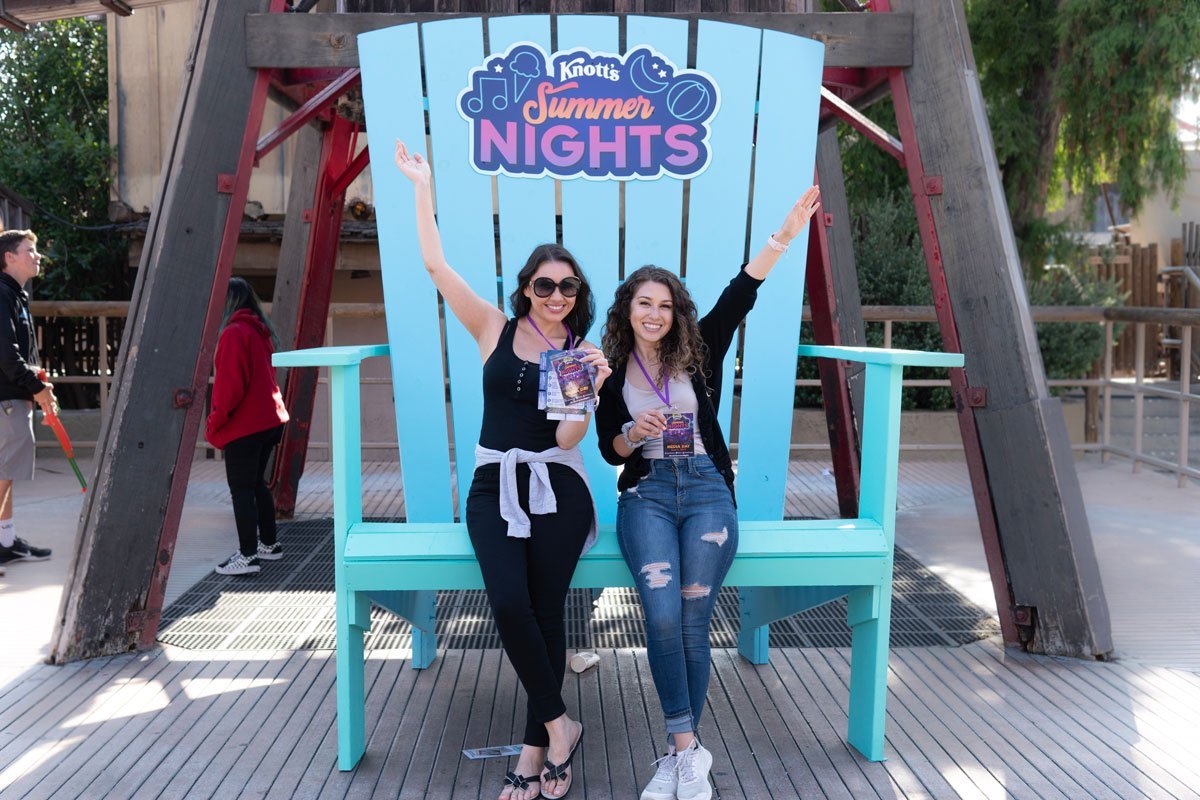 Last week Knotts Berry Farm officially kicked off their latest event, Knotts Summer Nights and it just took summer fun to an all new level. It wouldn't be summer without several visits to Knotts Berry Farm and this year it's better than ever! In addition to their annual Ghost Town Alive and Knotts Soak City,  a new summer experience has been introduced to the park with all new food, music, and fun!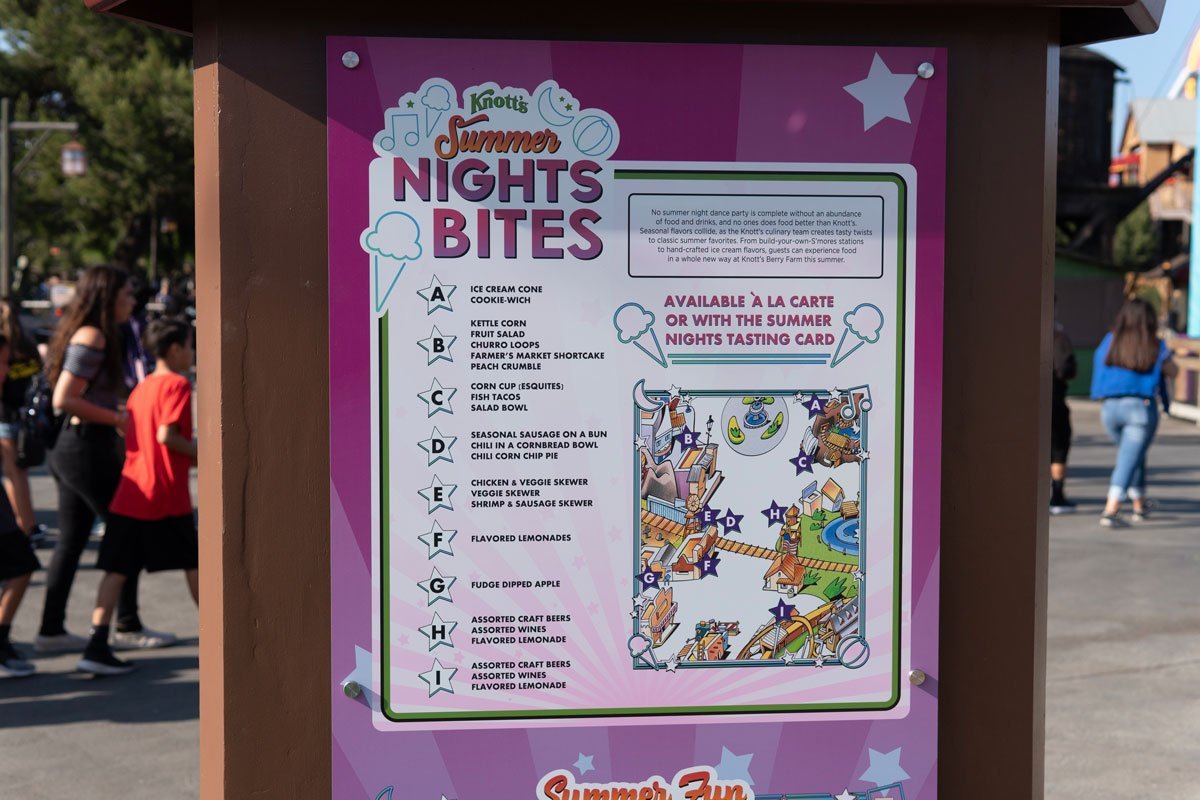 Beginning June 7th – August 11th, Knotts Summer Nights is going to liven up the night with live music, DJ's, a variety of outdoor games, and of course amazing food. In fact, there will be so many new food offerings that guests will be able to purchase a tasting card to indulge all night. Spread out around the Calico Mine Stage there are 9 stations set up serving a variety of food and drinks. I didn't waste any time getting my tasting card and diving right in. Here are some of my favorites from the new Knotts Summer Nights food offerings.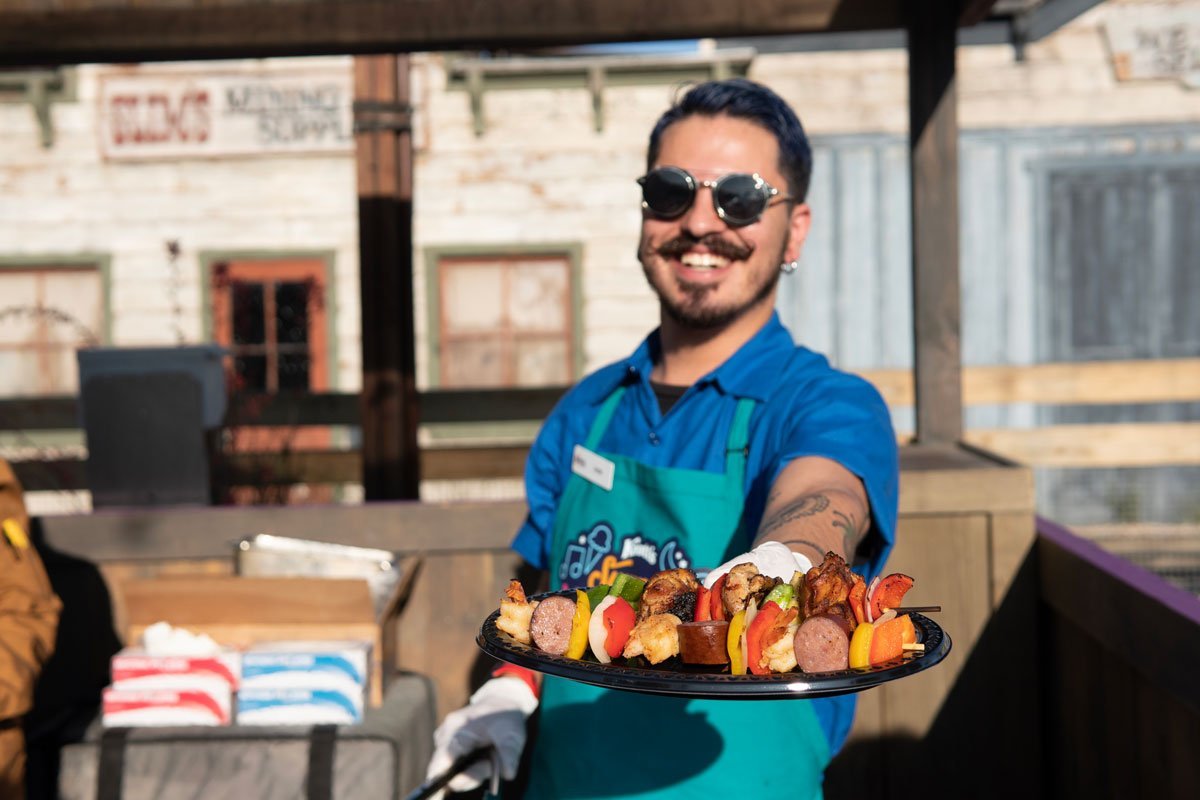 First, I really enjoyed their chicken kabobs and the shrimp and sausage kabobs. Not only were they a great healthy option, but they were also so filling. I also cannot get enough of the Boysenberry Sausage. In fact, another option on their menu is the Boysenberry Sausage on a Bun which is always a fan favorite. Another delicious and savory option is the chili served in either a cornbread bowl or on top of corn chips. We got both!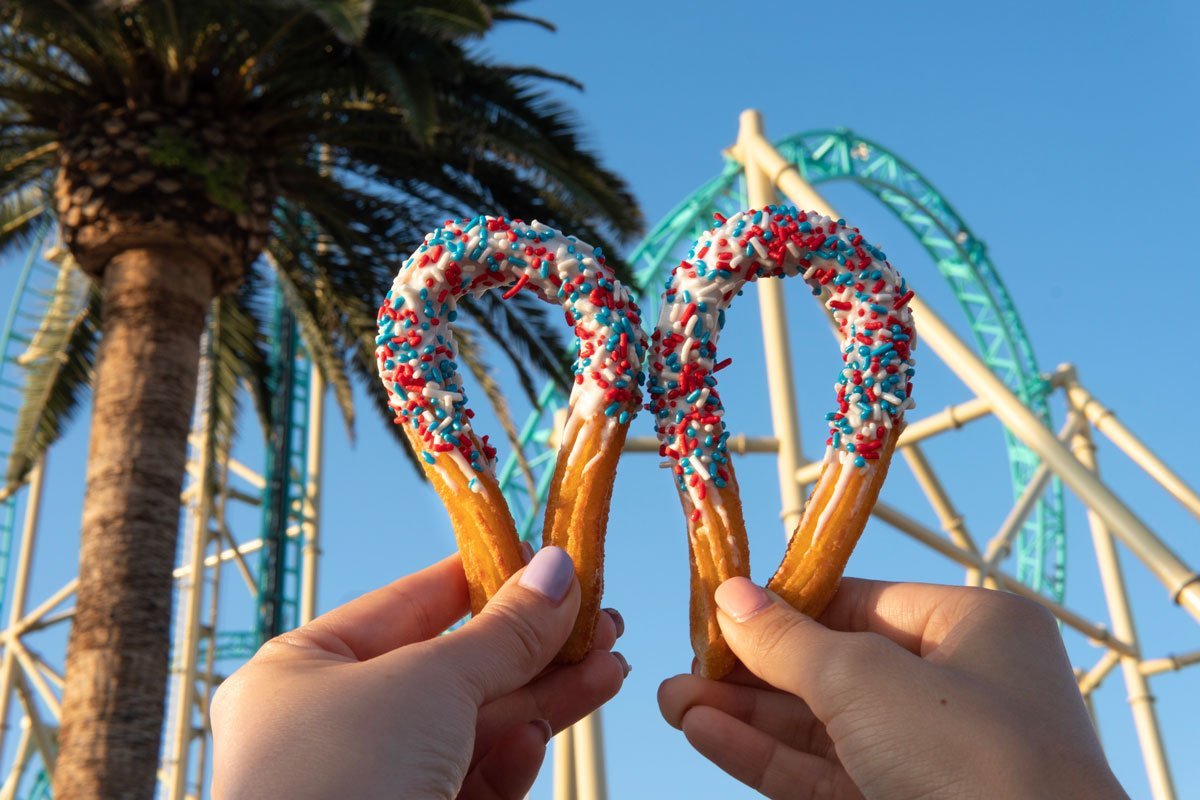 There was no shortage of sweet options like these adorable churro loops. How patriotic!
Finally, one of the best values this year is the giant fudge apple. Forget caramel apples, this fudge apple is insane and the best part is you can get one with your tasting ticket! You can also choose two toppings. To check out all the behind the scenes, you'll definitely want to view our Instagram Stories.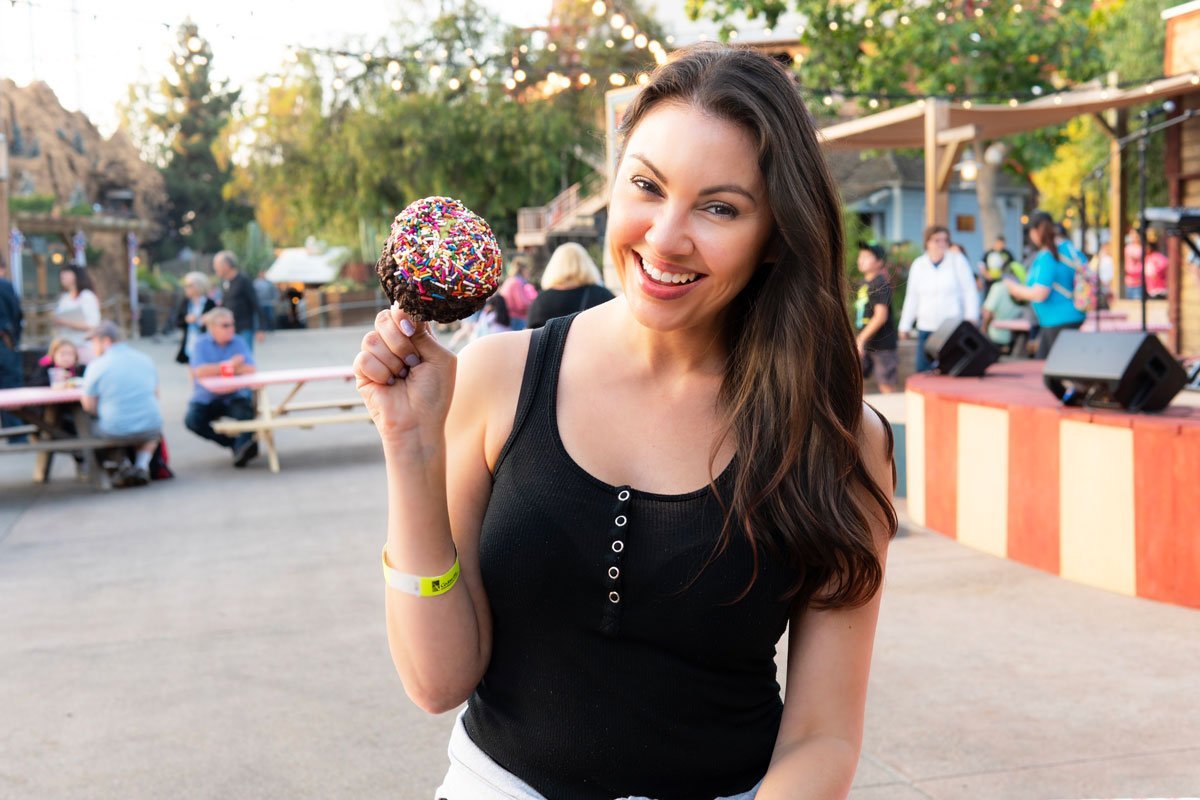 Other options include a peach cobbler, ice-cream cookie sand which, boysenberry ice cream cone, fish tacos, lemonade, beer, and wine.
As always, I highly recommend getting their season pass. It is easily the best deal in Southern California at only $98 for a season pass which you can even pay in 5 installments of $15.50. It's such an amazing value and every year Knotts Berry Farm continues to surprise me with their awesome events.