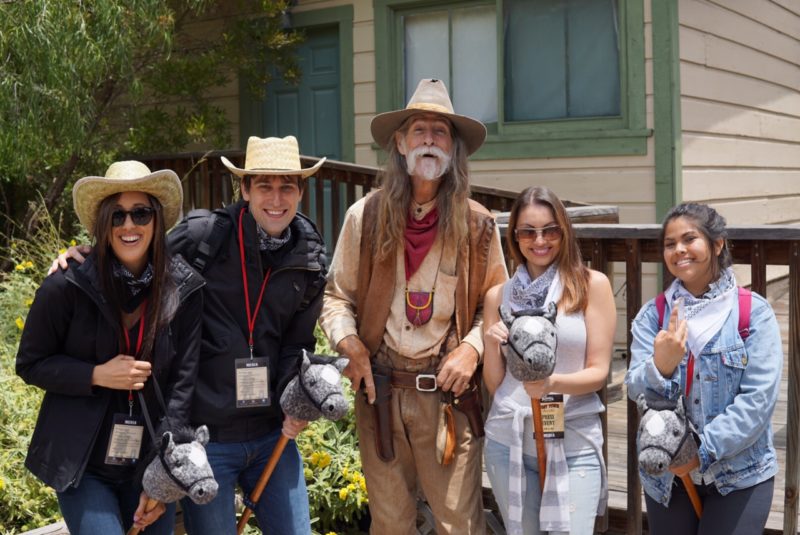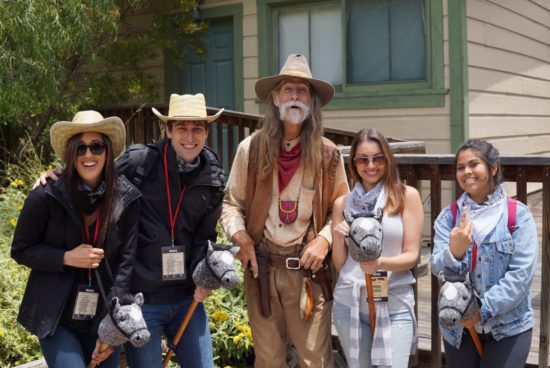 Summer is here and we have the inside scoop on all the new happenings at one of our favorite attractions, Knotts Berry Farm. I love how affordable and accessible Knotts Berry Farm is and I probably go several times throughout the summer. Their season pass is the most affordable in Southern California at only $125 for both parks. This summer Knotts has some great goodies in store for park goers.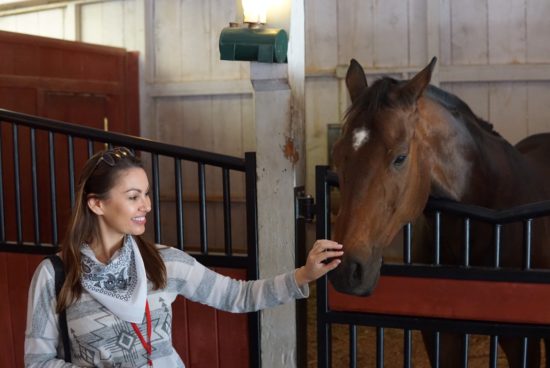 Right now you can get ready for their Ghost Town Alive interactive experience. We had the opportunity to visit the park so we could give you all the details on this fun summer activity which will immerse you into a real Ghost Town story. Ghost Town Alive brings the town of Calico to the guest of Knotts Berry Farm with fun characters throughout the park that guests can interact with. Meet the cities Sheriff or take some French lessons with the town's school teacher. There is even a traditional hoe-down at dusk that everyone can participate in and enjoy!
During our visit, we set out around the park to complete a series of different adventures which I documented throughout the day on my twitter account. I decided to have a little fun with the scavenger hunt and turn it into a fun storyline involving meeting the sheriff, getting thrown in jail, and having to take some etiquette classes to get released. You can enjoy some of our fun Ghost Town Alive pictures from our various photo's or visit our twitter page to see the story play out.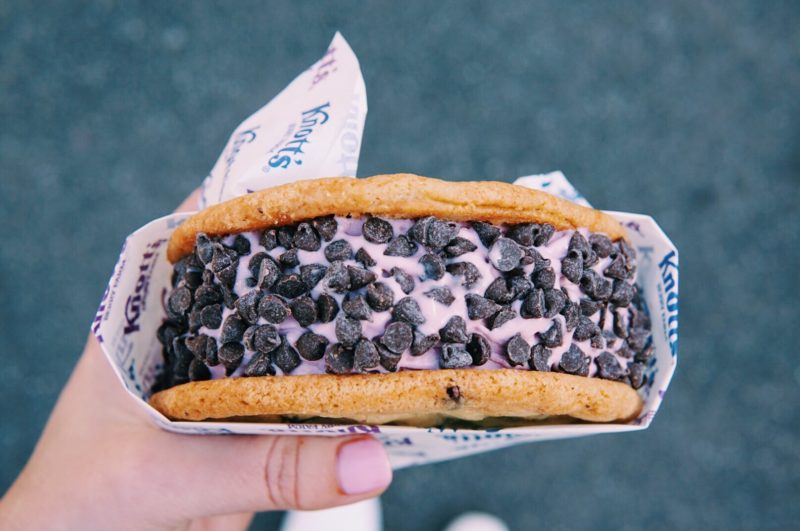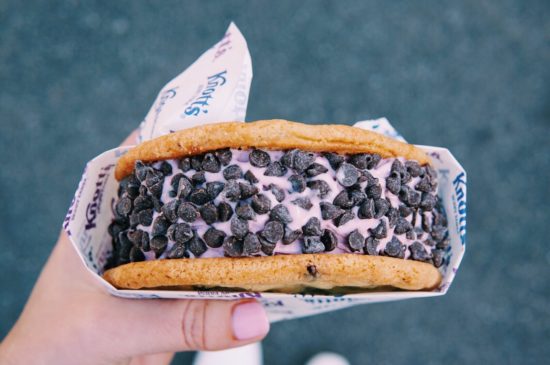 As if Ghost Town Alive wasn't enough of a reason to visit Knotts Berry Farm, this wouldn't be Pretty Fit Foodie if I did not bring you the inside scoop on all the new summer food. We made time during our visit to meet with our favorite Food and Beverage Director John Stolmack who let us know about all the foodie happenings at the park. First, at the end of June, The Boardway BBQ at Knott's Berry Farm will re-open with a new design and re-imagined menu. We met with the executive chefs Bobby Obezo and Adam Brown to bring you all the latest details.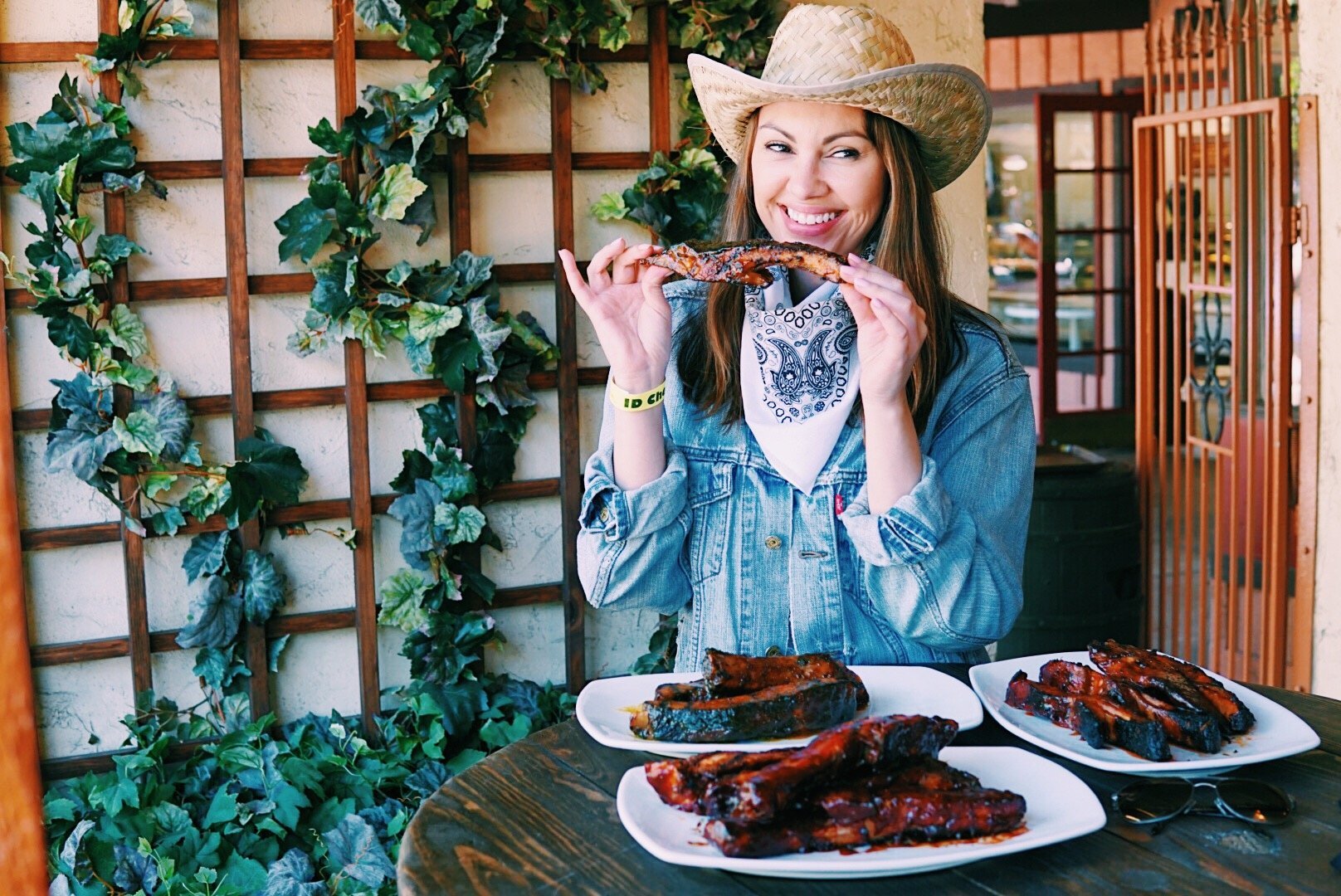 The new Boardwalk BBQ will feature gigantic pork ribs, hot link sausages, and pulled pork which will be slow cooked in two smokers for 9-10 hours. Just look at these delicious pork ribs. Ordinarily, I only see beef ribs this massive in size. As chef Bobby said, "we want to give our guests their money's worth and find the best ribs we can get". Not to mention, they will be offering three different BBQ sauces including their famous Boysenberry BBQ Sauce. In fact, the sauces are still technically being developed but we had the pleasure of tasting two of the recipes being considered. One was a mustard BBQ sauce which we loved and the other was a spicy more vinegar based BBQ sauce which had a nice kick to it. Needless to say, you're all in for an epic BBQ feast.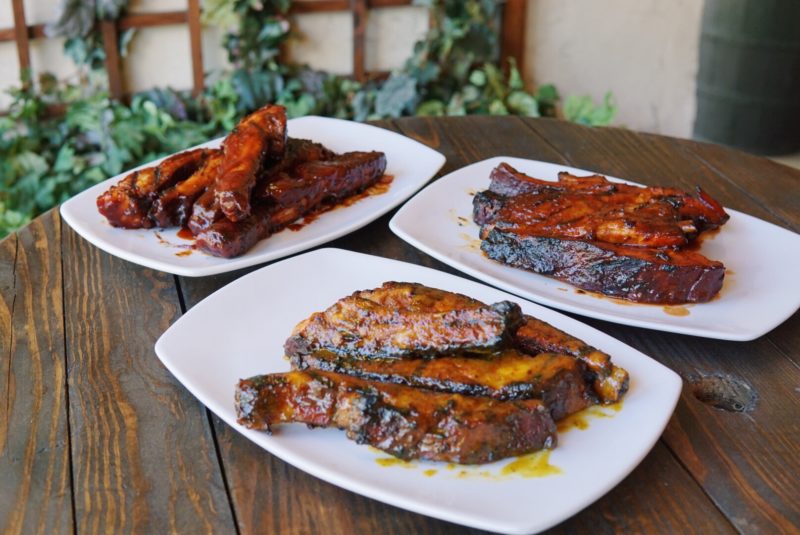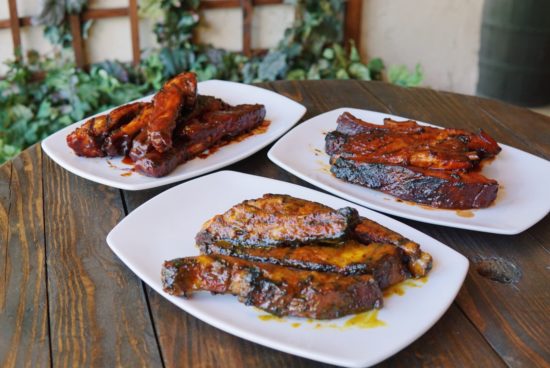 In addition to smoked meats, there will also be rotisserie chicken, sandwiches and a variety of side dishes. They are still narrowing down their decisions but we can tell you they are looking at including mac & cheese, black eyed peas, ranched baked beans, cornbread, and greens. We can't wait to see what the final decisions will be. Do not let this casual dining experience fool you. This is going to be some of the best BBQ you've ever had and just in time for July 4th!
Next, they presented us with a selection of various desserts including three different mousses looking to launch this summer. We sampled the new Strawberry Cheesecake Mousse, Boysenberry Mouse, and their Chocolate Mousse. In addition to the new delicious mousse desserts, Knotts Berry Farm is famous for their cakes. In all honesty, their cake is hands down the best I've ever had. The Boysenberry and Oreo Cookie Cake are so unbelievable. I would make this my wedding cake, that's how good they are. Do not leave Knotts Berry Farm without heading to their bakery and trying a slice of that Boysenberry Cake!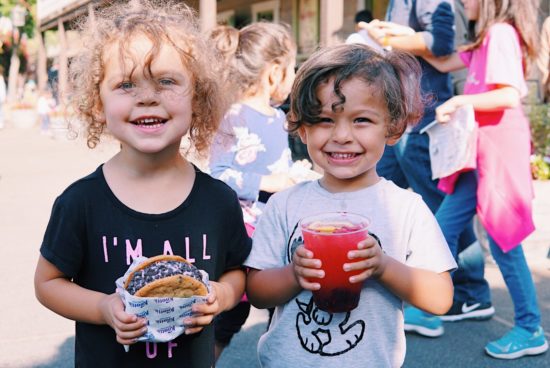 Also, new this summer at Knotts Berry Farm is the Calico Soda created by Chef Adam Brown. You can find this new soda at the Calico Saloon. The new Calico Soda is made right in front of you and tastes like delicious fizzy Boysenberry. Then, If you head over the to Icecream Shop you can also enjoy a refreshing Boysenberry Lemonade. In addition, the popular Boysenberry Icecream Sandwich is located here as well. We were so full from ribs and cake that I found these two adorable little guests to be our models!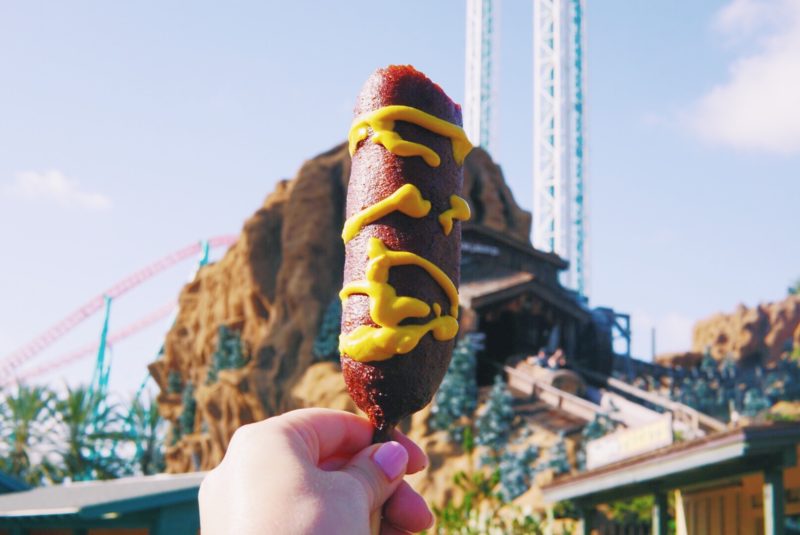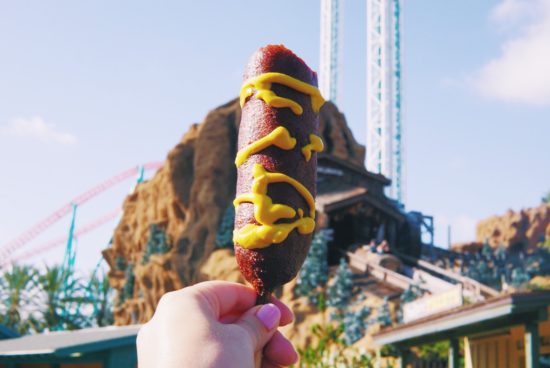 I tried my best to keep this looking like a corndog!
Another super popular treat amongst the Knotts Berry Farm employees is the Boysenberry Corn Dog. I won't lie, this was pretty tasty. The batter for this corn dog has the slightest flavor of boysenberry which actually worked perfectly. If you love a good corn dog then definitely do not leave the park without trying one of these. They're awesome!
What are you the most excited to try at Knotts Berry Farm this summer?