How would you like to eat dinner in a transformed greenhouse a top a trendy Hotel in Downtown L.A.? Then look no further than The Commissary at The Line Hotel in Korea Town. I had tickets to see Third Eye Blind, my favorite band in high school, and thought it was the perfect opportunity to plan a dinner with my L.A. friends. My besty Joseph knows me so well and found the perfect spot. Los Angeles does not disappoint when it comes to unique and innovative restaurants. It is really a foodie's dream of never ending creativity. The Commissary combines my two loves of food and gardening with a scenic view and a one of a kind dining experience.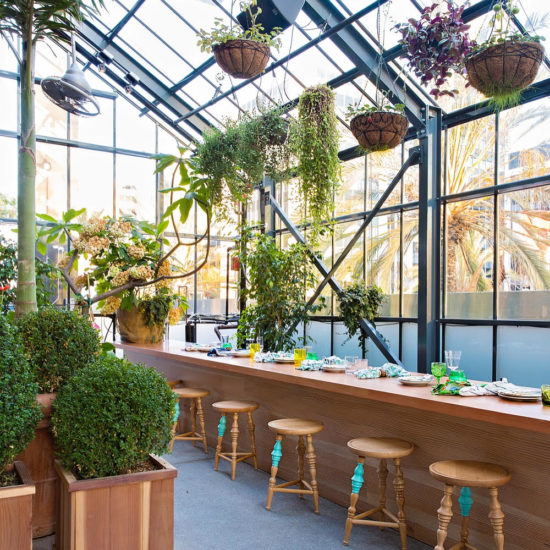 Now for the food. The hands down stand out dish of the night was the Mussels. I absolutely loved the sweet curry broth and we all know when it comes to mussels its all about the broth. The second stand out dish was definitely the chicken. I never order the chicken, but there are a few places where the Chicken dish is actually the one to order and this is one of those places. The chicken was stewed perfectly in a delicious sauce and was so tender. For dessert, we got the Klondike Bar which though tasty was a bit hard to eat if you plan on sharing. It's one of those desserts you just need to grab and dig in, forget sharing.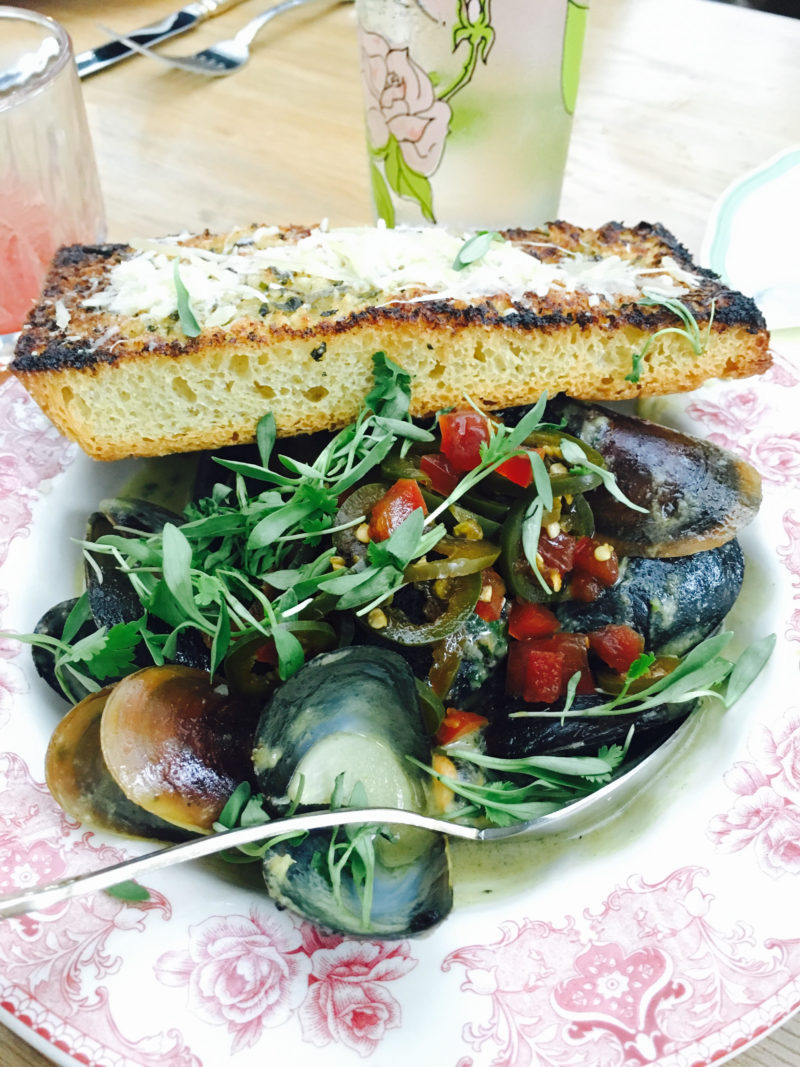 I should also mention the cute vintage plates they use. My girlfriend kept recognizing all the patterns and dishes from her moms collection. It really gave a country charm and completed the garden feel to this lovely space. If you happen to be in the downtown area there really isn't a restaurant with more charm than The Commissary.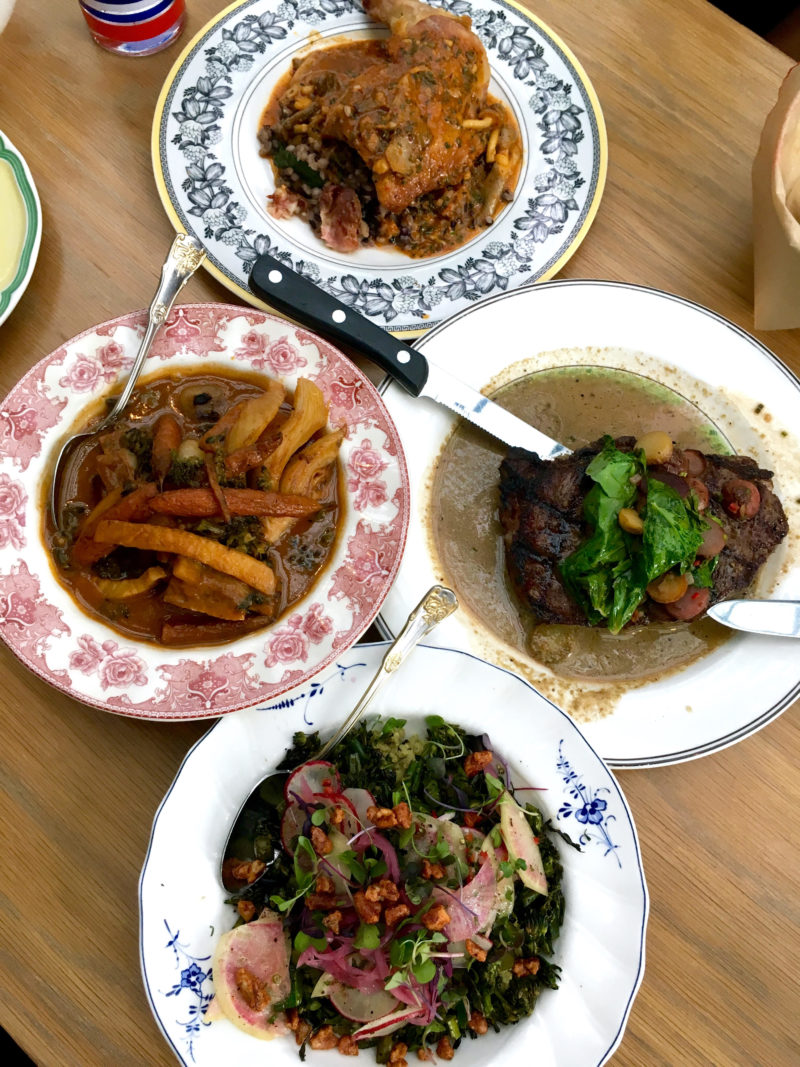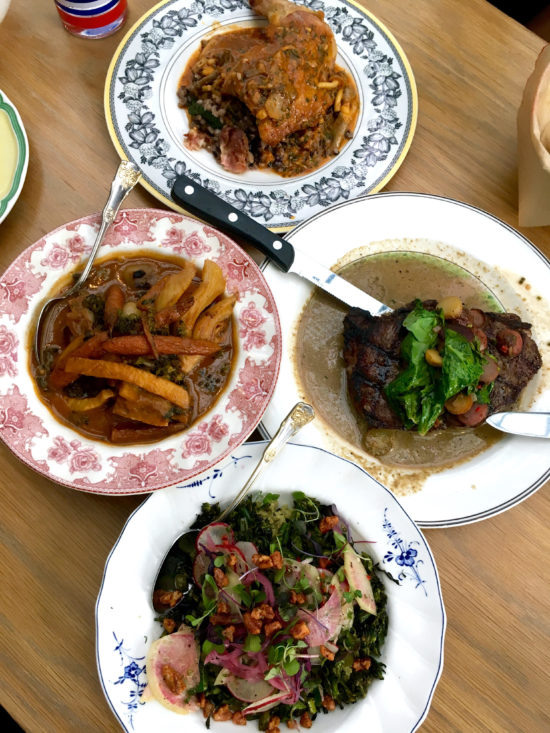 The Commissary at The Line Hotel
3515 Wilshire Blvd. Los Angeles, CA 90010
http://www.thelinehotel.com/dining/commissary/