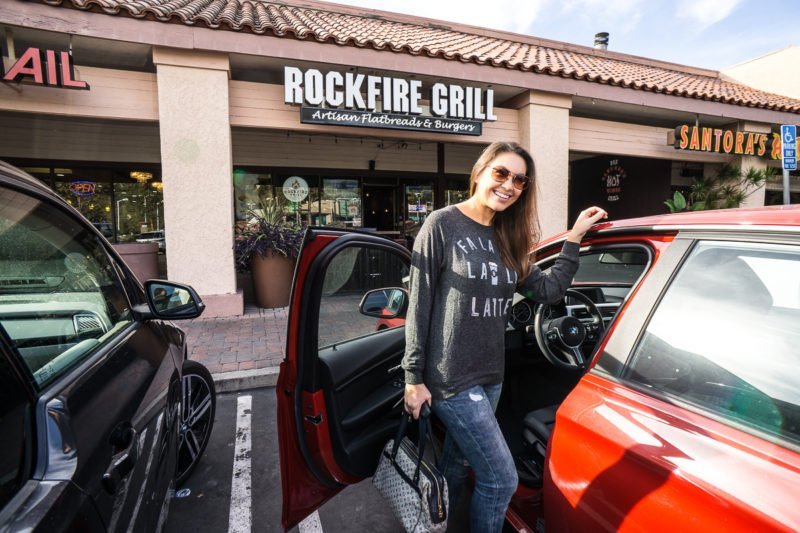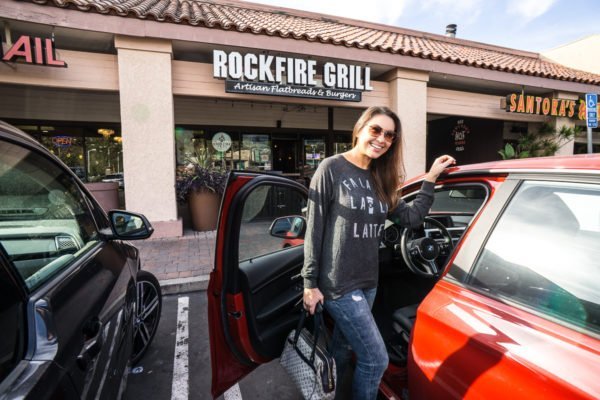 This weekend while out braving the black Friday crowds we randomly stopped at an awesome little hole in the wall called Rockfire Grill in Mission Viejo. This restaurant puts a very special twist on their burgers and pizza that will have you never eating one the same way again. The owners of Rockfire Grill are actually bakers and specialize in making the most delicious, made to order, focaccia bread you've ever had. Instead of using traditional buns and pizza dough everything is made with freshly baked focaccia and it is awesome. There is literally nothing like it in Orange County.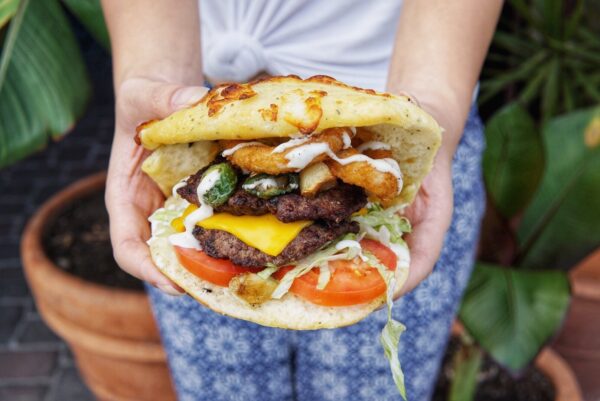 Now, I am sure you have all had focaccia bread before, but I highly doubt it was quite this good. That is likely because they use their own secret blend of herbs and do not make the bread until you order it. I have never thought of replacing a traditional burger bun with focaccia bread but it is insanely delicious. The bread is light, fluffy, and packed with flavor. Then just imagine adding a juicy burger, onion rings, grilled onions and mushrooms. They call this the O.M.G. burger and OMG is it an explosion of flavor. Almost as good as the burger was the price. At only $6.99 I was not expecting the quality to be as good as it was. This burger was better than anything I've had at Umami and they charge twice as much.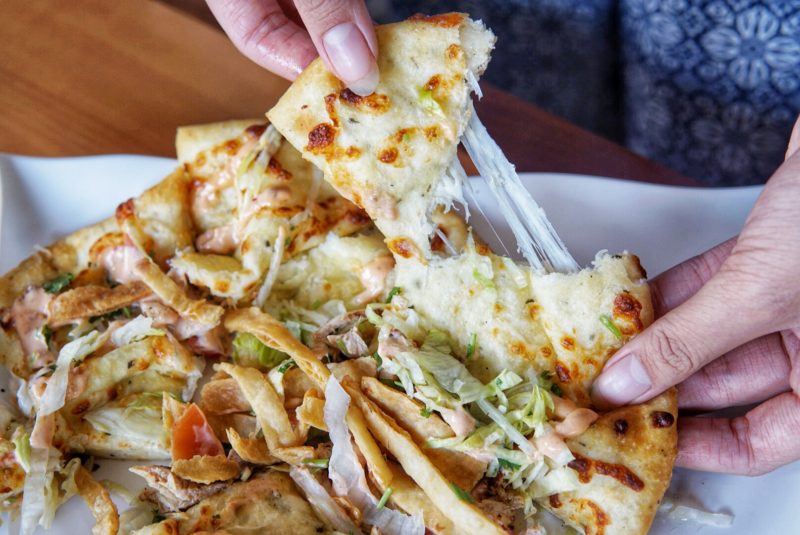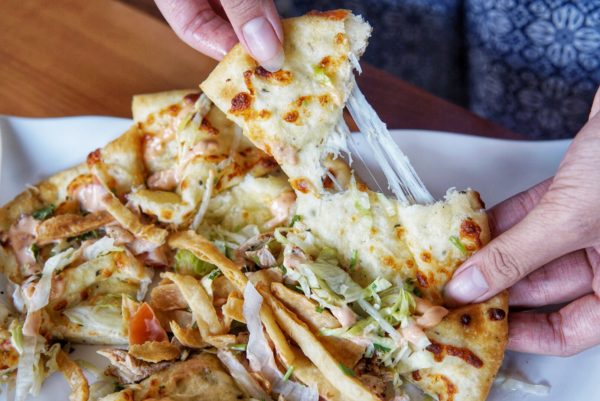 We also ordered their stuffed focaccia and regular pizza which were equally delicious. I mean it's fresh-baked focaccia stuffed with cheese, can you really go wrong? I ordered the Chipotle Chicken Flatbread topped with tomato, cilantro, lettuce tortilla strips & chipotle ranch. For our regular pizza, I, of course, got the New Yorker. You could literally top this bread with nothing but lettuce and it would be delicious. Apparently, this is a pretty popular secret spot among the locals. They have over 700 Yelp reviews and almost 5 stars.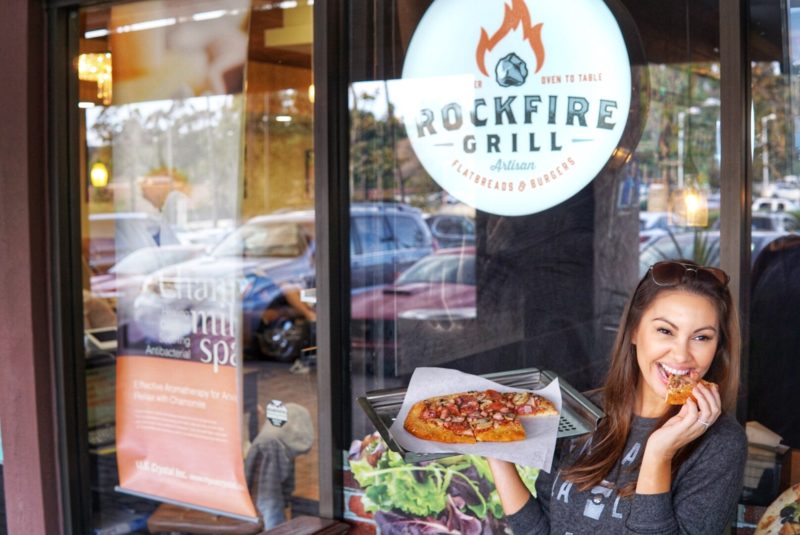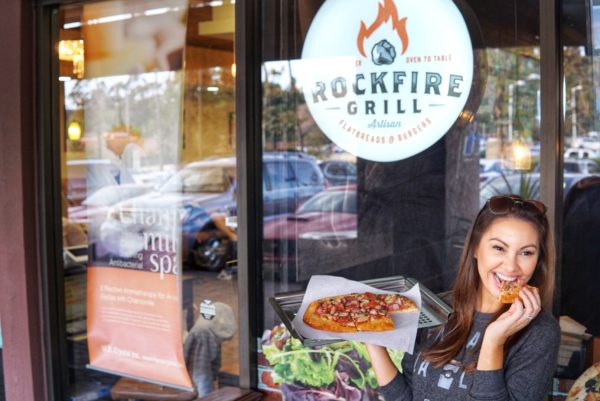 Finally, what makes Rockfire Grill extra special is that it is a family-owned business.
I always try to support local family-owned businesses, especially when they are so passionate about what they do and serve amazing food. Once you give them a visit you will never want to eat a burger the same way again. They also have locations in Long Beach and Santa Ana!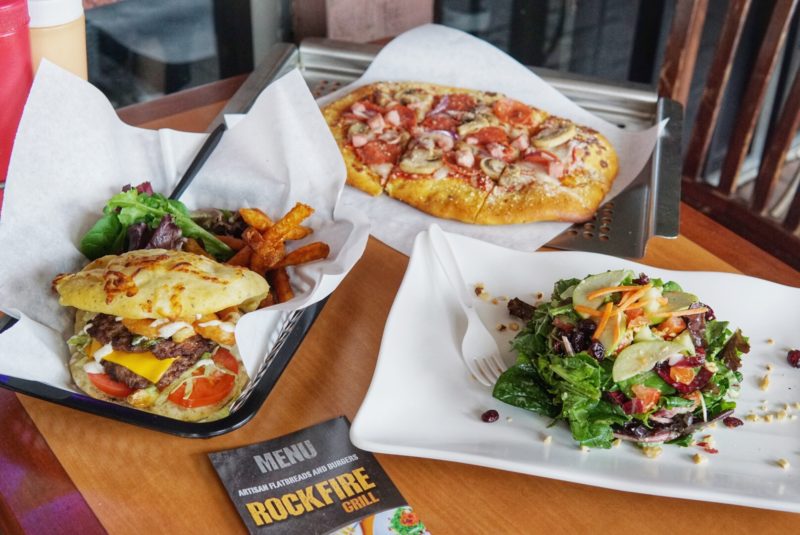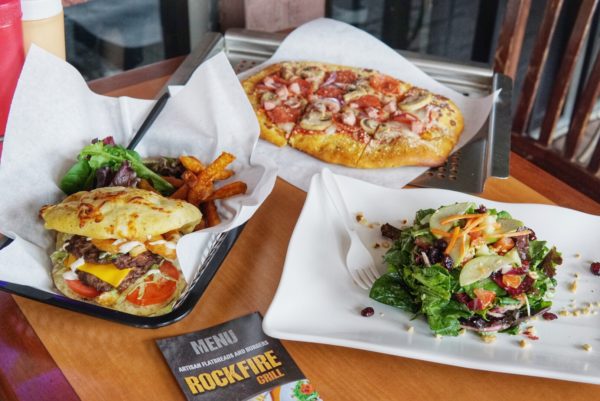 Rockfire Grill
28251 Marguerite Pkwy,
Mission Viejo, CA 92692