Sometimes the best cuisine can be found in the most unexpected places and La Barra in Dana Point impresses with a creative menu of coastal-inspired Mexican cuisine. La Barra is the new sister restaurant to Lupe's which also has locations in Huntington Beach and San Diego. At Lupe's you'll find a traditional Mexican menu with a vast selection of various tacos and burritos. La Barra, on the other hand, focuses on their Tequila and Mezcal bar with seafood selections including fresh ceviches and even sushi.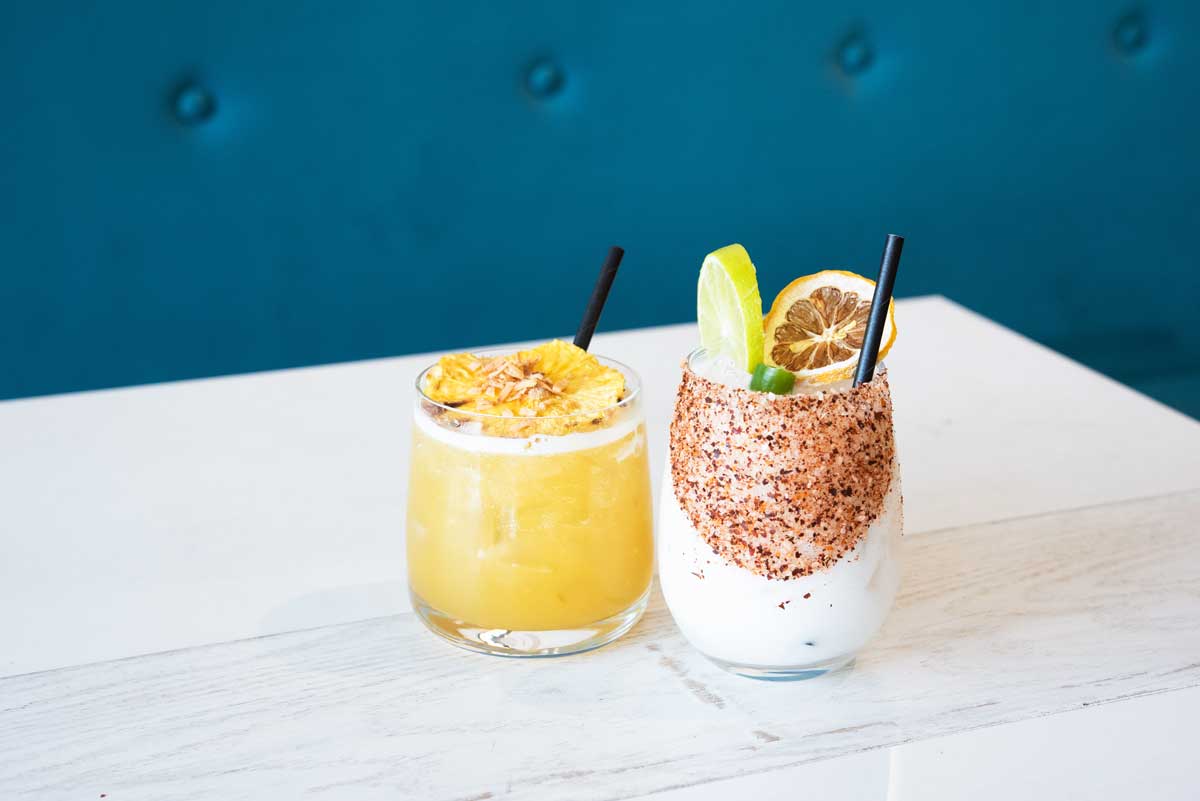 La Barra in Dana Point specializes in creative Tequila and Mezcal crafted cocktails.
When you first step into La Barra by Lupes, you can't help but notice their sprawling Tequila and Mezcal Bar. Their specialty margaritas are some of the most creative and flavorful I've ever had. La Barra takes great pride in crafting Mezcal cocktails that everyone can enjoy, but you can also request to use tequila in your cocktail as well. My personal favorite was The Coconut Mezcal Margarita. It is prepared with Mezcal, mouth-watering coconut milk, de orgeat, citrusy lime juice, crema de coco, and a fiery Serran slice. I spent several minutes trying to decipher what made this margarita so special and realized it was the addition of Orgeat which is a traditional almond extract that created a flavor reminiscent of toasted coconut. In the picture above you'll also see The Nest which is served with Mezcal, zesty lime juice, pineapple juice, wild lavender, and agave nectar. There is no shortage of margaritas to choose from and they are all exceptional.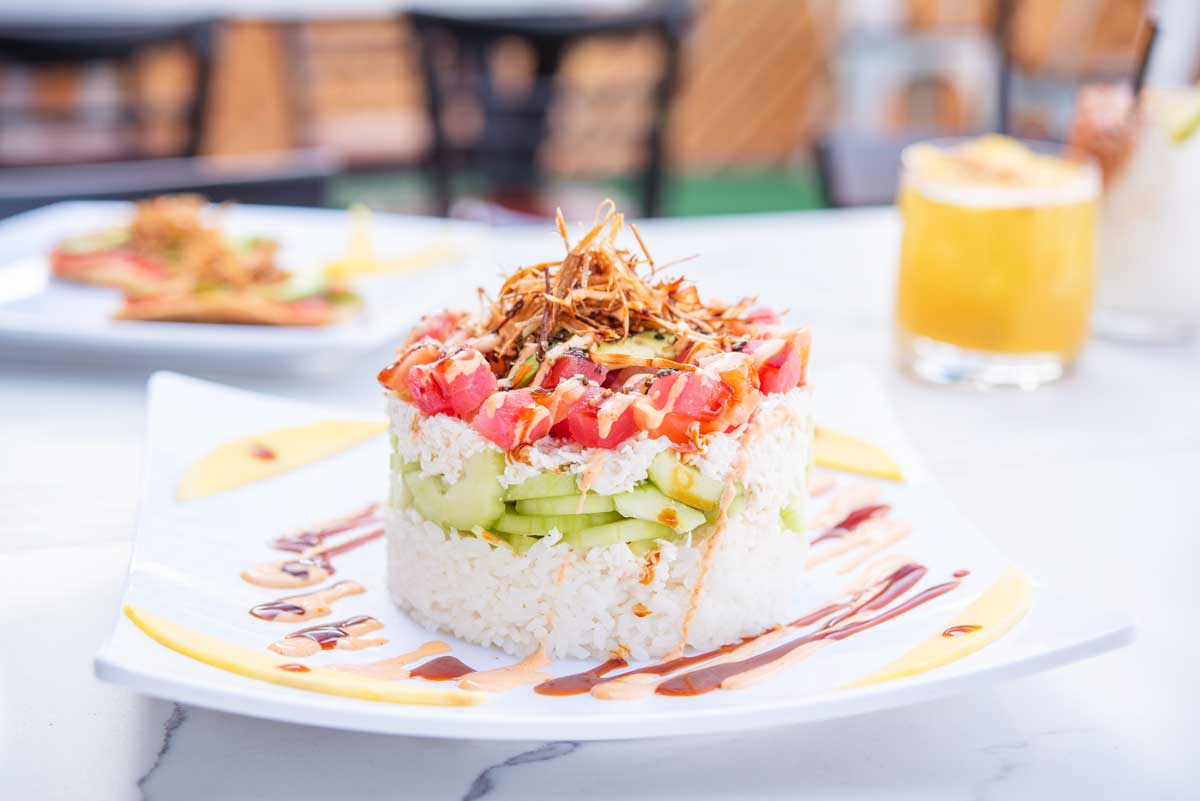 The menu at La Barra was surprisingly vast offering a wide variety of creative coastal dishes. The Dana Stack is a combination of marinated Salmon and Tuna on a bed of cucumbers, crab surimi drizzled with eel sauce, and spicy mayo. The portions are extremely generous compared to their prices. The Dana Stack could easily be shared by several friends and it arrives beautifully presented like a giant deconstructed sushi roll.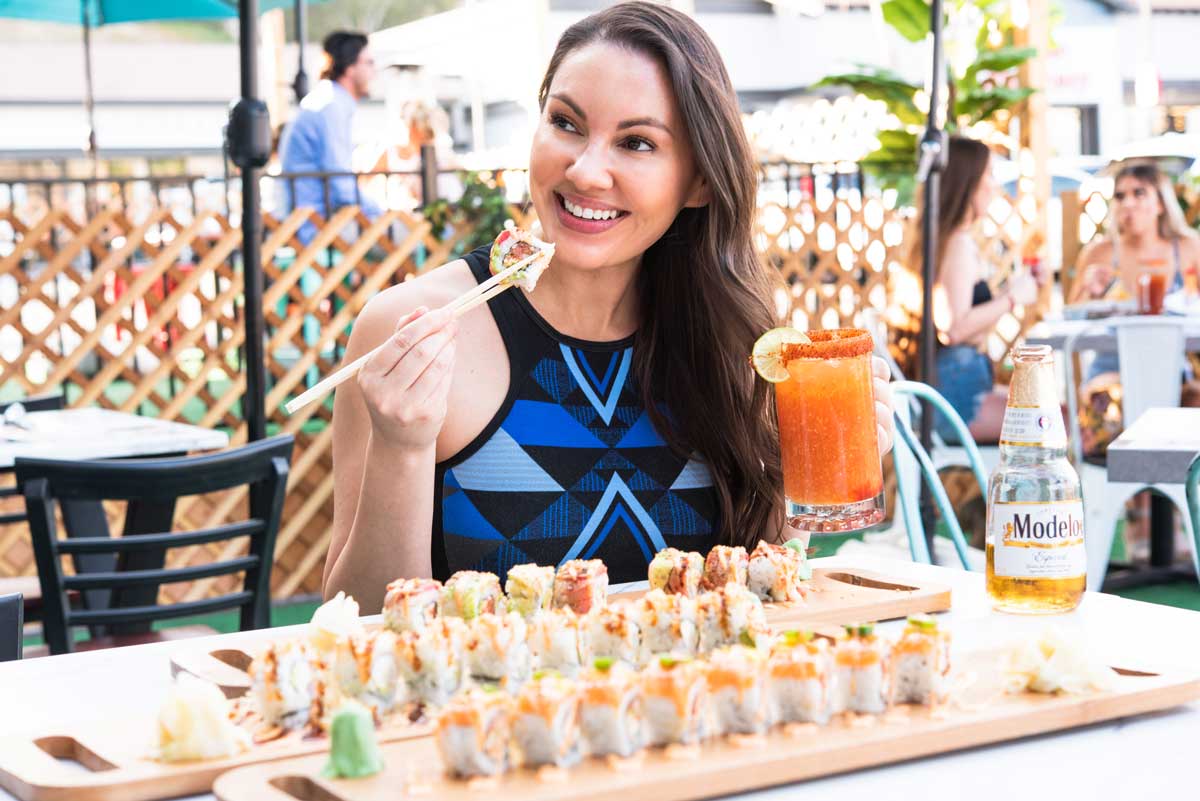 If you would have told me some of the best sushi I've had would be made by a Mexican Restaurant I wouldn't have believed you.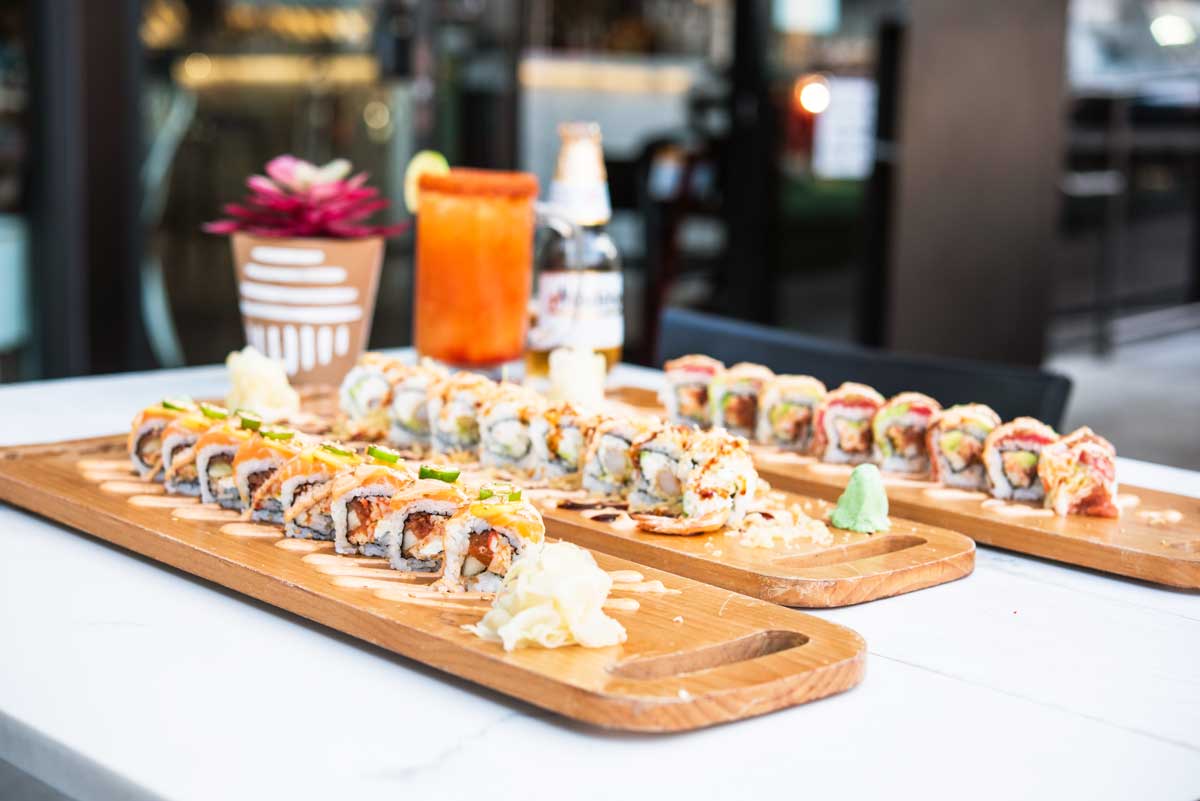 Speaking of sushi, if you would have told me some of the best sushi I've had would be made by a Mexican Restaurant I wouldn't have believed you. La Barra in Dana Point, however, serves a delicious selection of sushi rolls with incredibly fresh fish. The combination of Mango-Chamoy and Tamarind Micheladas with fresh sushi rolls just makes perfect sense.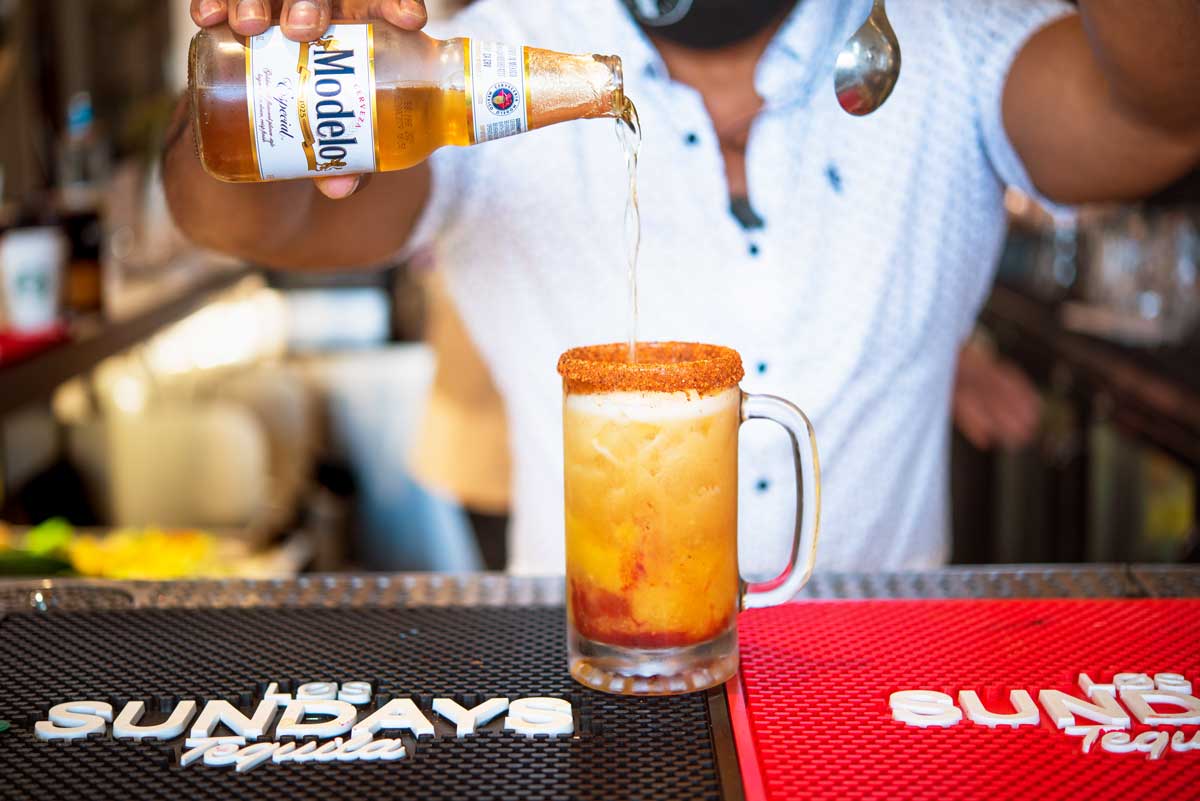 The Mango-Chamoy Michelada is both delicious and refreshing. Even if you aren't a fan of beer, you will love this drink which taste more like mango soda! It is prepared with Modelo Cervezas, house-made mango puree, a splash of chamoy, a pinch of sea salt lime, with a tajin rim.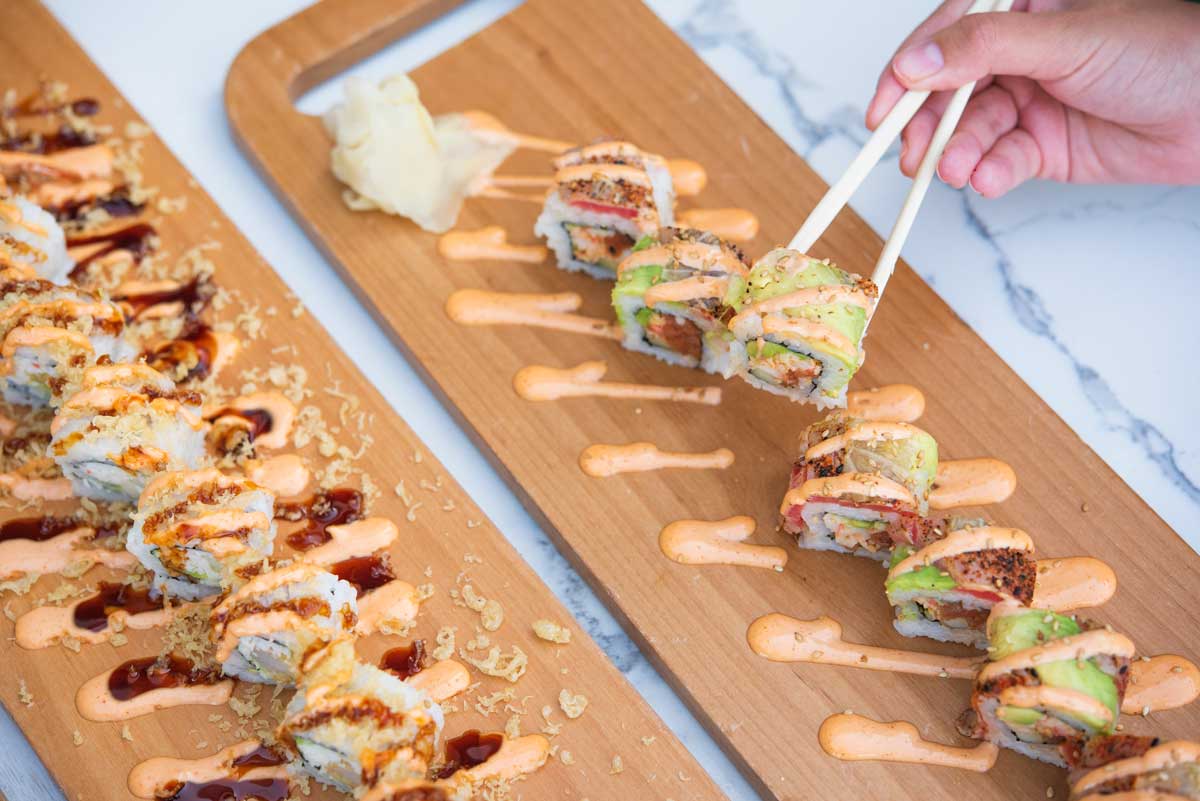 I highly recommend La Barra's Crunchy Roll, Coronado Roll, and California Dream. The Crunchy Roll is served with crab surimi, shrimp tempura, cucumber, and avocado which is topped with crunch, spicy mayo, and eel sauce. The Coronado Roll is made with spicy tuna, spicy crab surimi, cucumber, and cream cheese topped with fresh salmon, mango, sliced jalapeño, spicy mayo, and ponzu sauce. My absolute favorite was the California Dream served with spicy crab surimi, avocado, spicy tuna, cucumber and topped with seared tuna, avocado, lemon, and spicy mayo.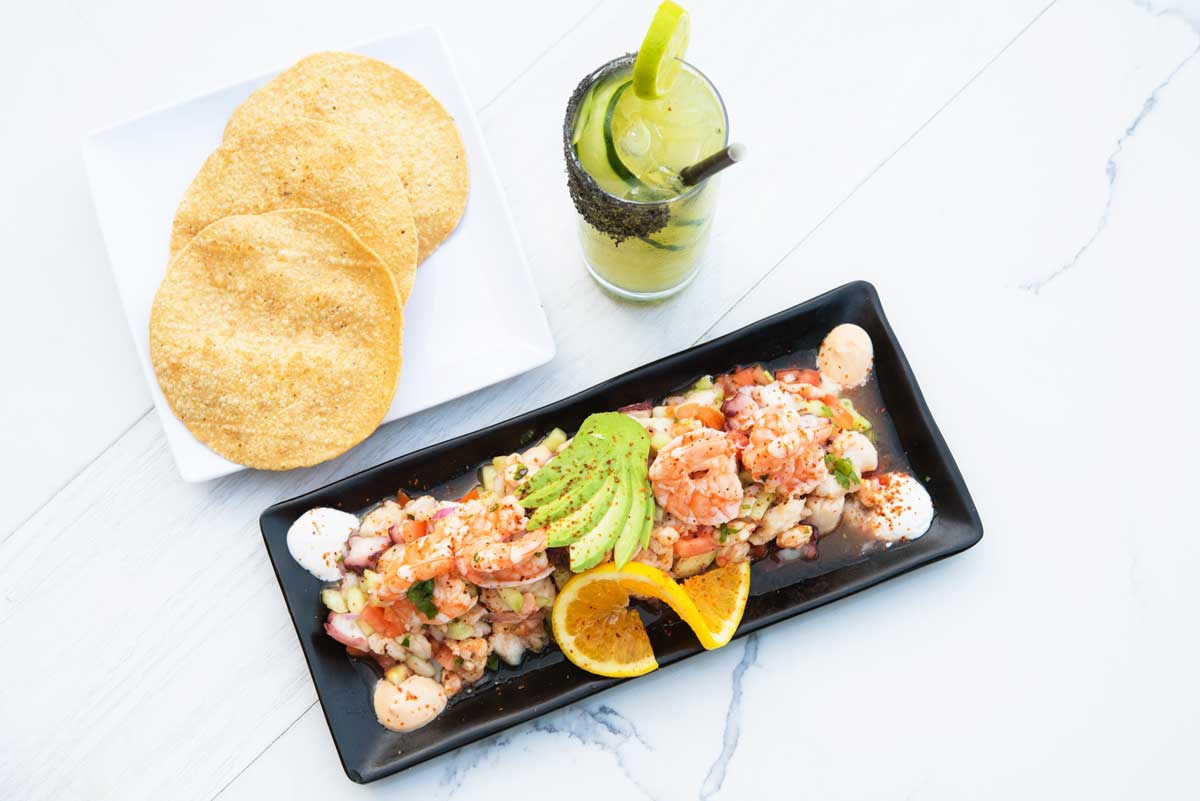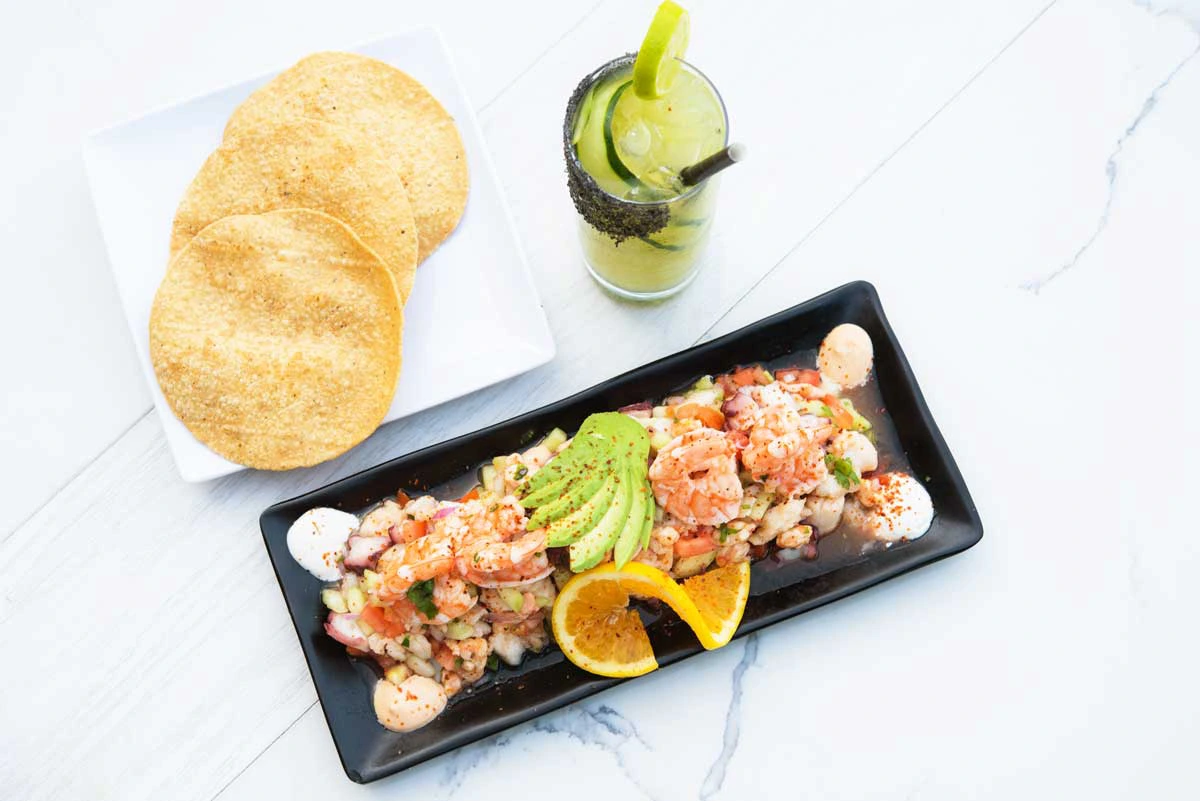 The House Special Tostada is pictured with
the Ginger Cucumber Highball made with Mezcal, fresh lime juice, refreshing cucumber, sweet, and spicy ginger syrup topped off with a splash of sprite. 
For a dish that really impresses you'll want to order La Barra's House Special Tostada. The House Special Tostada is made with octopus, shrimp, fish, scallops, tomatoes, onions, cilantro, tomatoes, cucumber, avocado, tajin, and lime juice. This is hands down one of my all-time favorite ceviches in Orange County. The seafood is so incredibly fresh and their tostadas are unlike anything I've ever had. The Director of Operations, Guillermo Ilbarra, informed me that these tostadas are made with scraped corn, not typical mashed cornmeal, giving them a unique flavor and extra crispy texture. The best way to explain the flavor is a cross between chicharrones and a traditional tostada.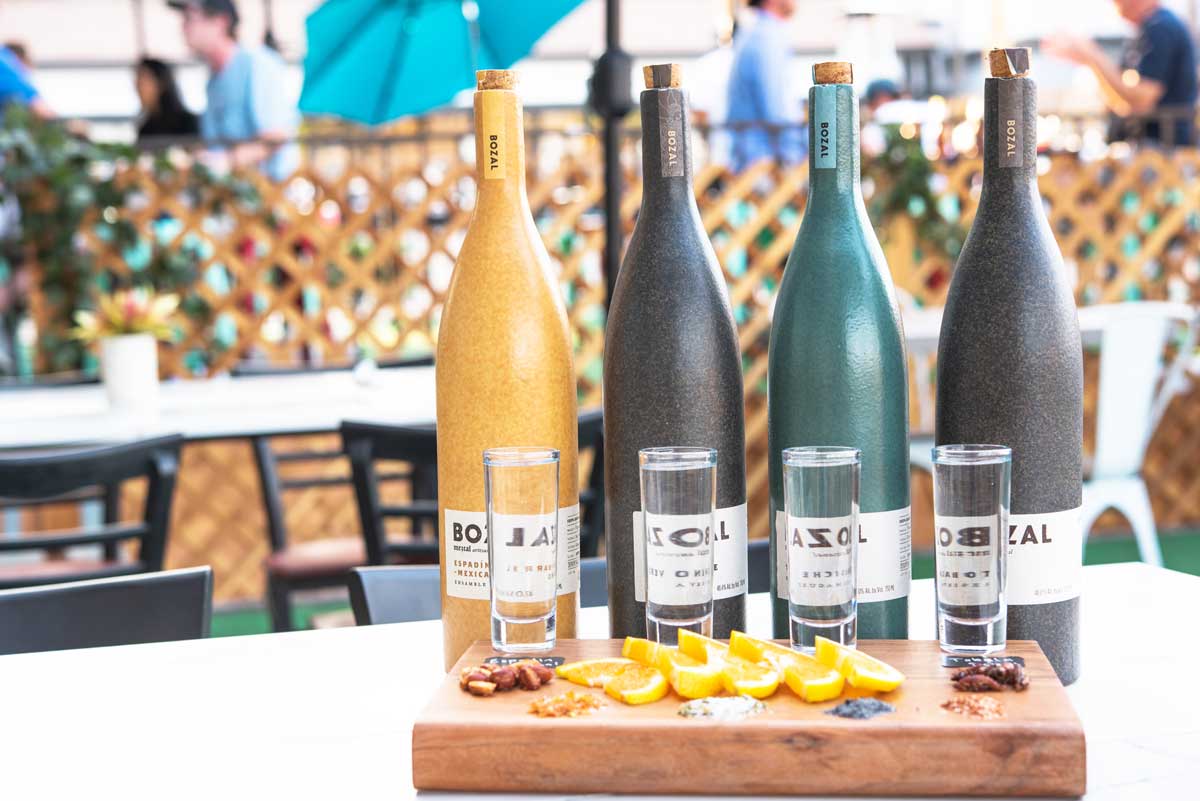 If you're really looking for an adventure then you absolutely must try their Mezcal flight served with Bozal. The Mezcal Flights come with four Mezcal Shots, including the Bozal Chino Verde, Bozal Tobatiche, Bozal Espadin, and Bozal Tobala. The shots are served with a variety of house-made salts, fresh oranges, salted nuts, and crunchy crickets! Yes, that's right crickets! Of course, I had to try one. You can see my lovely reaction to eating a cricket on my Instagram @cuisineandtravel.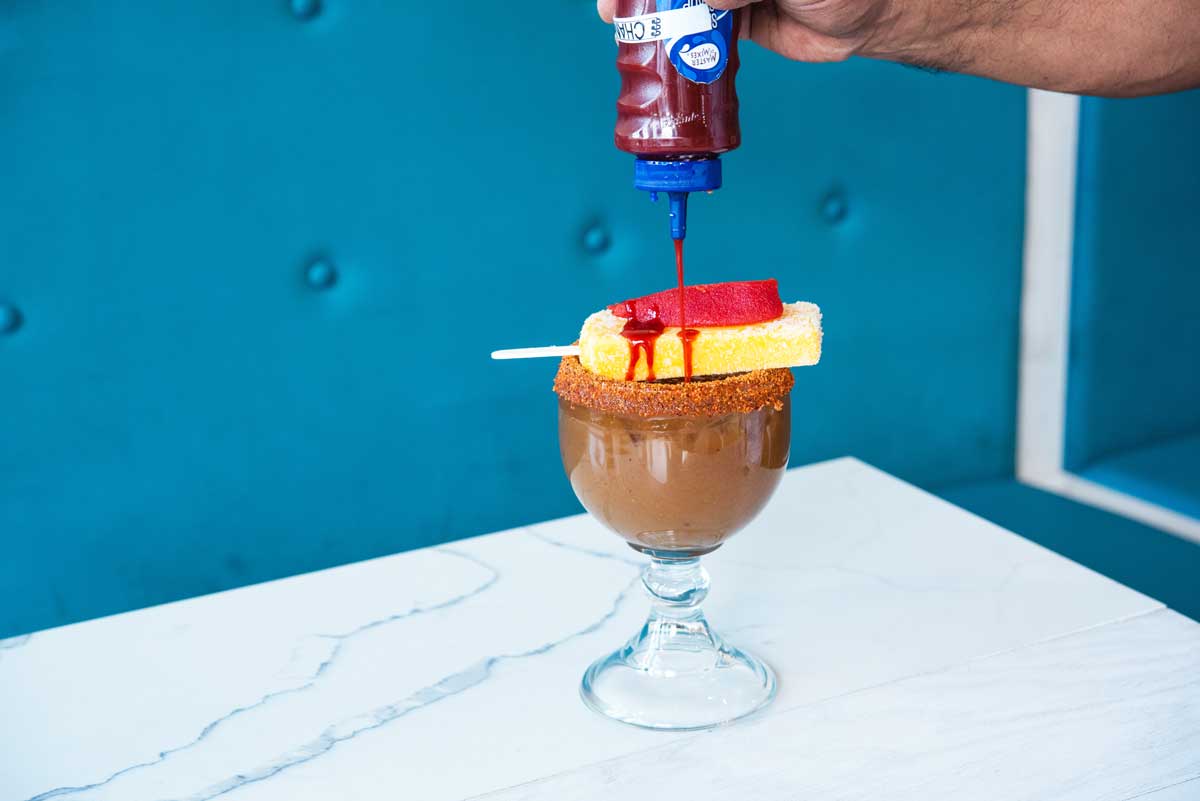 For dessert and a truly Instagramable cocktail you don't want to leave without ordering a Poppin Margarita. The best part is you can customize your Poppin Margarita anyway you'd like. Guests can choose from a variety of flavored margarita's including, strawberry, lime, pineapple, mango, and tamarindo. Then you can pair your preferred margarita with your favorite popsicle including, mango, lime, pineapple, strawberry, and tamarindo. Finally, the margarita is topped with dried mango and chile. The perfect ending to an amazing meal.
La Barra has a large patio set up and is following all safety precautions so you can enjoy your dining experience worry free.
La Barra in Dana Point located next to Lupe's
33621 Del Obispo St,
Dana Point, CA 92629
(949) 558-5430
8am – 10pm daily
If you love Mexican Cuisine Be Sure to View Our Other Restaurant Reviews