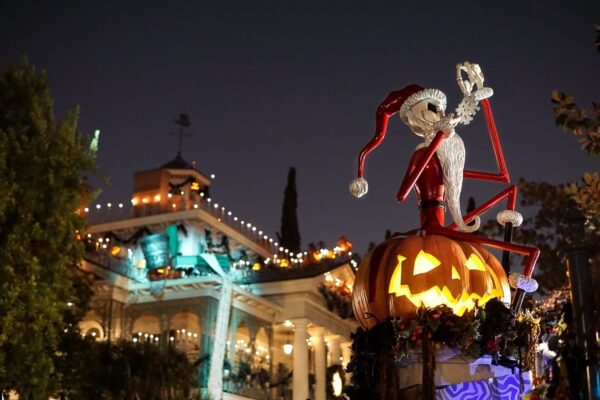 While most people typically plan their vacations during the summer, if you are a Disney lover you will not want to miss Disneyland Halloween. This insider secret among Californians is that we all know how amazing the Disneyland park is during October. In my 12 years living in Southern California, this is truly one of the most amazing times to visit the park. I almost missed it this year, but luckily Disneyland was nice enough to provide me with some media passes so I could bring you all of the highlights.  This year Disneyland Halloween was more fantastic ever before, especially in California Adventure.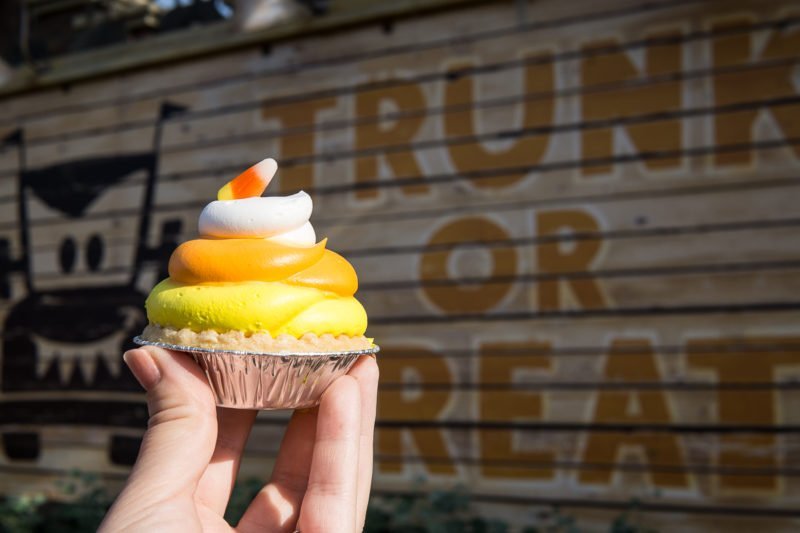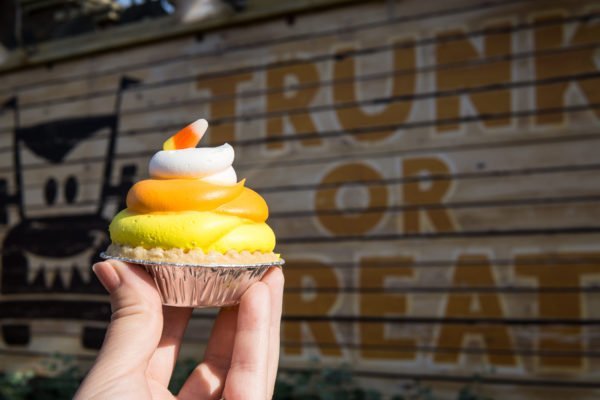 First, there is, of course, the food. Disneyland actually has themed food during the holidays. This is not as common at The Magic Kingdom. In fact, I was just in Orlando and couldn't find any Halloween food. Disneyland, on the other hand, has secret food items all over the park. How cute is this Candy Corn Pie from Flo's V8 Cafe? They also added new caramel apples inspired by Disney villains, spooky cake pops, bat-winged icecream sundaes, and all the red roses are now black. You could honestly spend 2-3 days searching the park for all the Disneyland Halloween themed foods.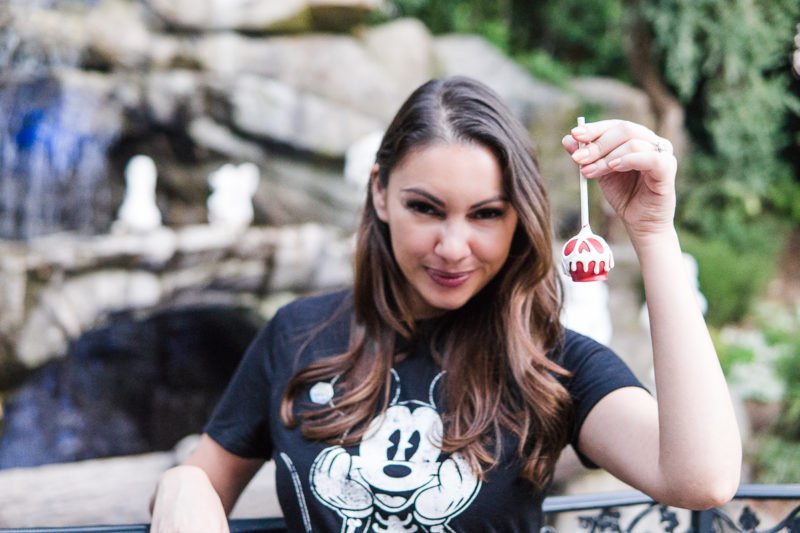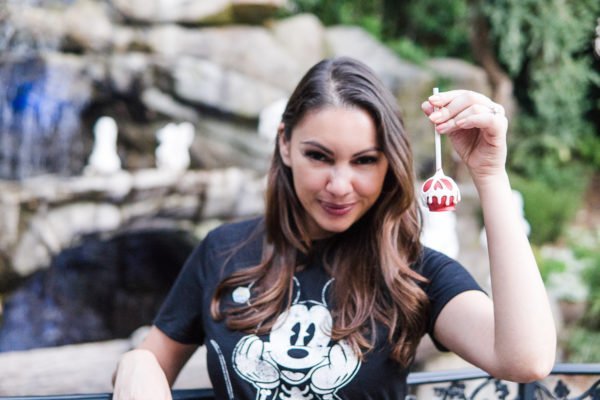 Then, the decorations are absolutely amazing. The Disneyland designers spend an entire year planning how they will transform the park and then work endlessly in the middle of the night making over every nook and cranny. There was not a building untouched this year. Also for the first time, California Adventure got a new dramatic makeover and was a focal point of this year's Halloween decorations. Some highlights were the new headless horseman which transformed in the evening with lights and smoke blowing from the horse's nose.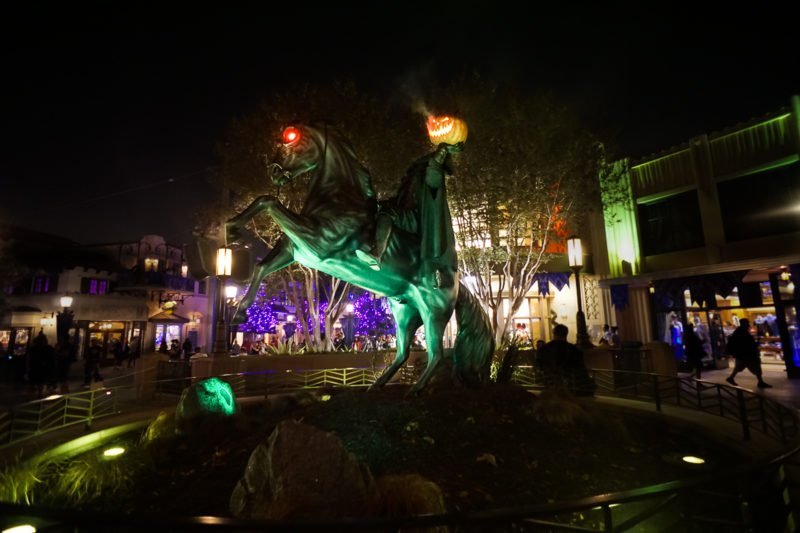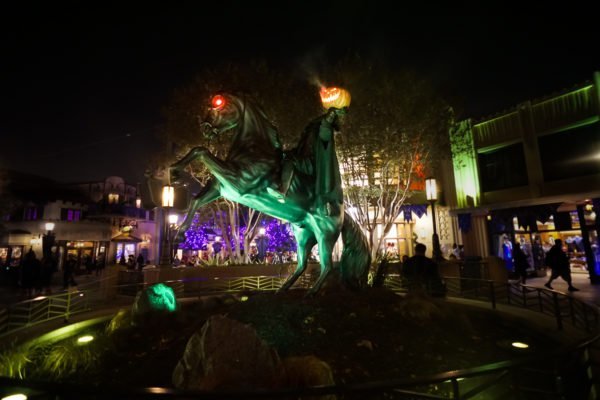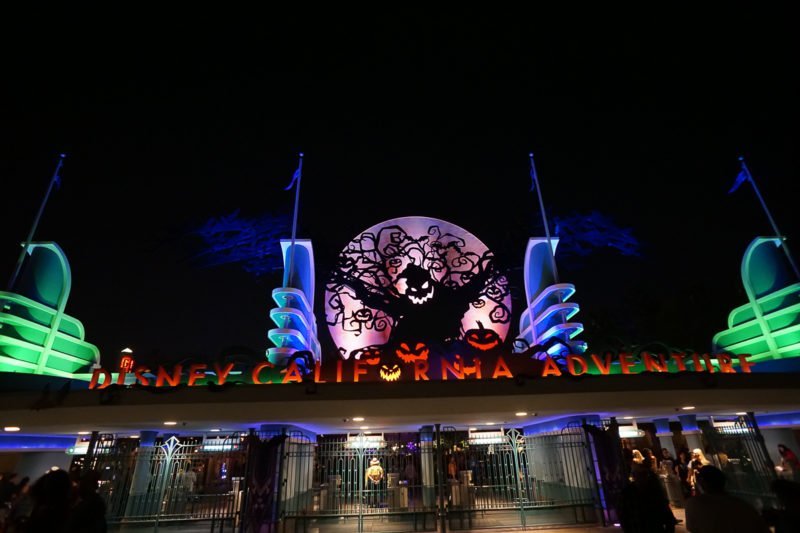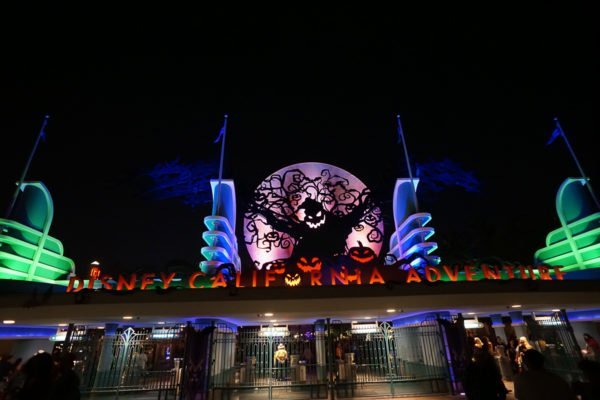 The gate walking into California Adventured figured a huge Boogie and Carthay Circle was decorated with giant bats flying out from the top. I cannot even imagine how they managed to get all these decorations set up in such a short amount of time.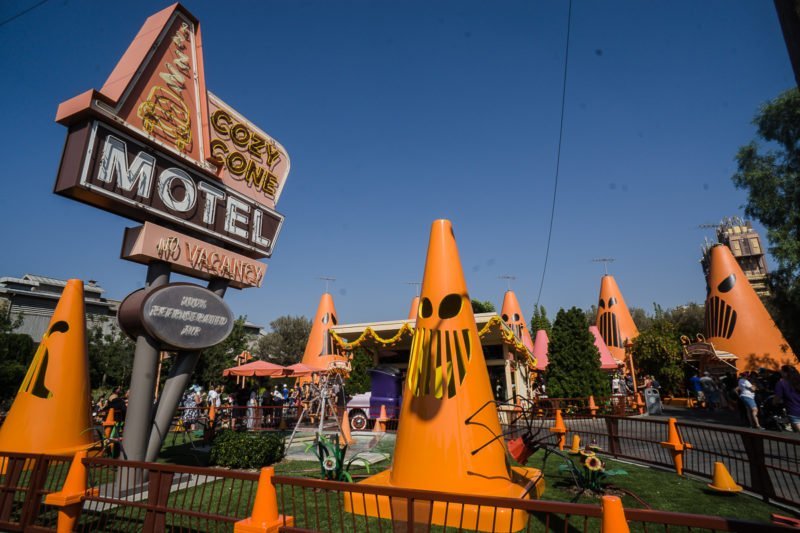 One of my favorite areas was cars land which was totally made over from head to toe. I especially loved the pumpkin faces painted onto the cones at the Cozy Cone Motel. They also had some great themed treats as well including hot Cheetos mac and cheese, cozy cone macaroons, and Halloween sprinkles for all of the ice cream.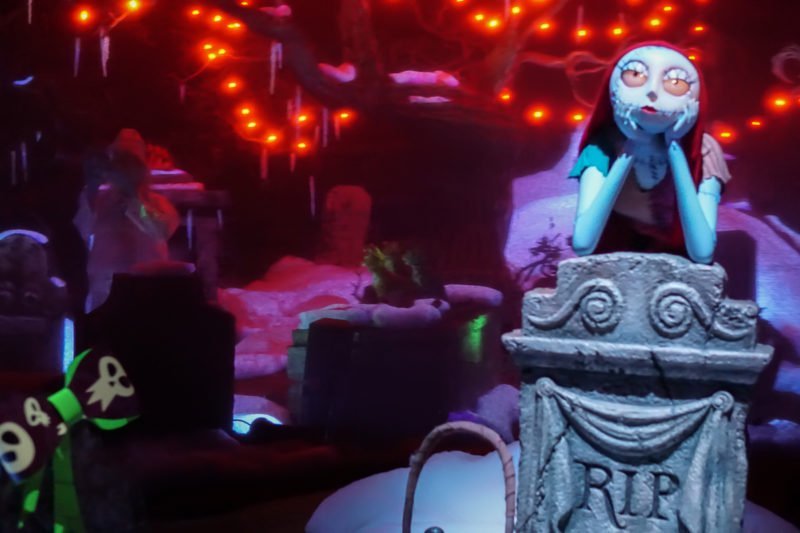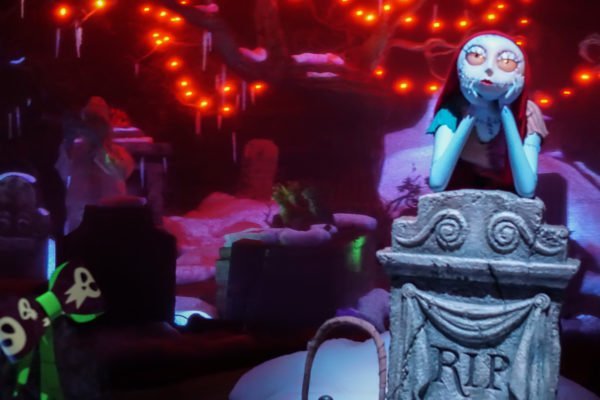 Finally one of the best reasons to visit during Disneyland Halloween is to experience The Haunted Mansion. At Disneyland, The Haunted Mansion is completely transformed into The Nightmare Before Christmas. It is truly spectacular and we go every year just to experience this ride. Luckily it also remains throughout Christmas, but I find it exceptionally spooky during Halloween. Space Mountain also features a spooky ghost theme throughout the ride. Neither of these rides changes at Disneyworld's Magic Kingdom. In addition, the space mountain in Disneyland vastly outperforms the one at Disneyworld. It is faster, more updated, has an incredibly fast track, and the decorations are much more modern.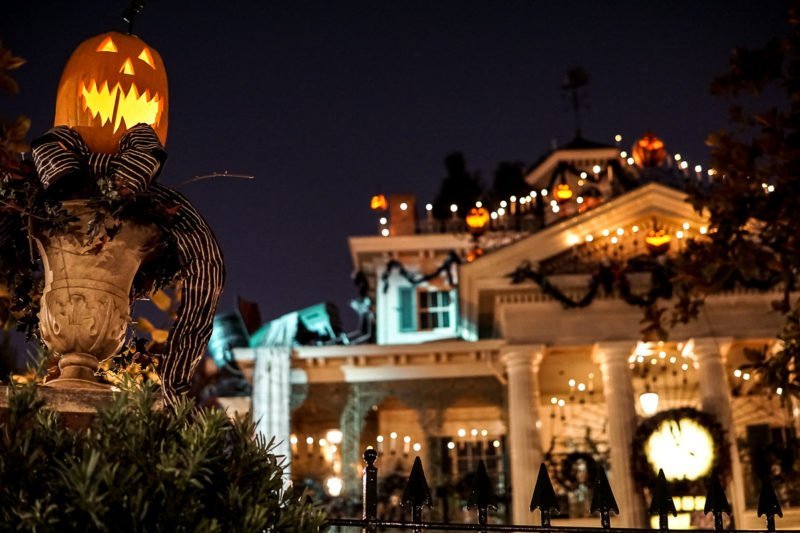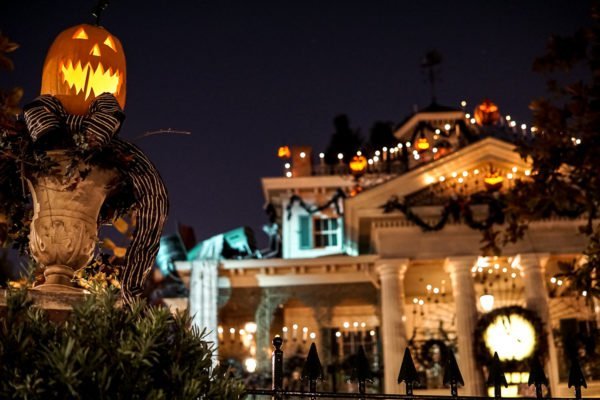 If you are a huge Disney fan, and who isn't, you absolutely must visit for Disneyland Halloween. This is a well-kept secret amongst us California locals. Regulars at Disneyworld are usually shocked when I tell them how elaborate Disneyland is during Halloween. In fact, we just got back from Disneyworld and it made us appreciate Disneyland during the holidays even more. This year was especially more imaginative than I have ever seen and the design team at Disneyland deserves so much credit for pulling this off. Thank you again to Disneyland for providing media passes so I didn't miss out on this year's festivities!
Have you been lucky enough to visit Disneyland Halloween? What is your favorite part?