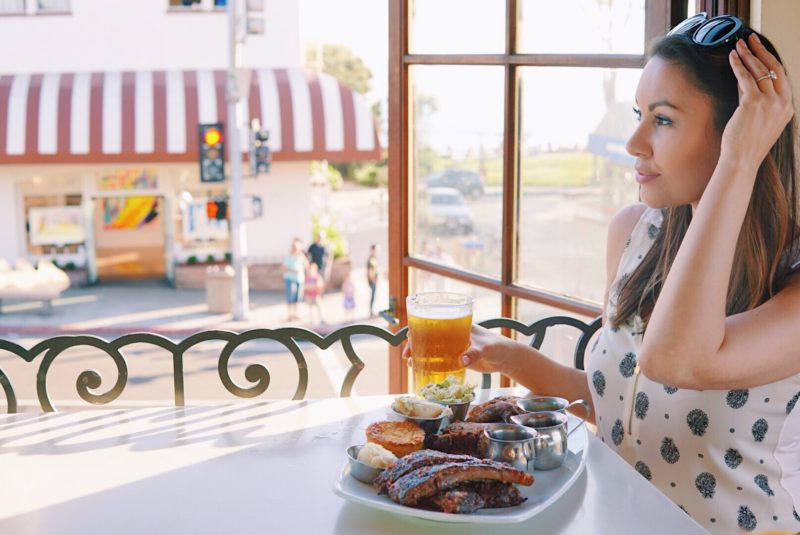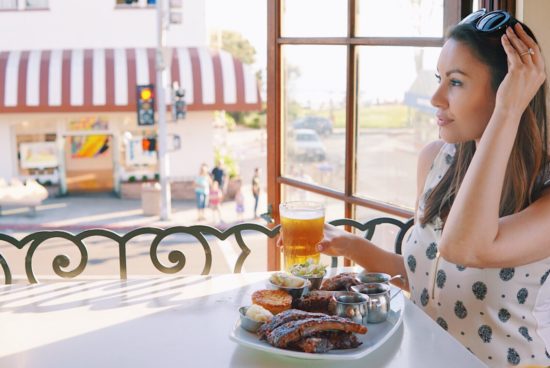 It's almost July 4th and that means we are on a mission to find the best BBQ in Orange County. Of course, not just any BBQ will do. We want next level BBQ that's delicious, authentic, and elevated! These 5 Restaurants prove that BBQ in Orange County can be anything but a traditional backyard cookout. Get ready to get the family together and celebrate an epic July 4th.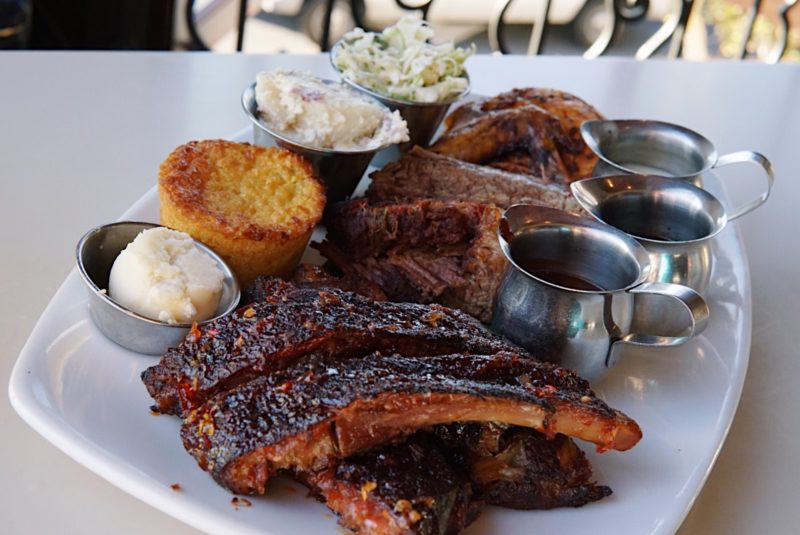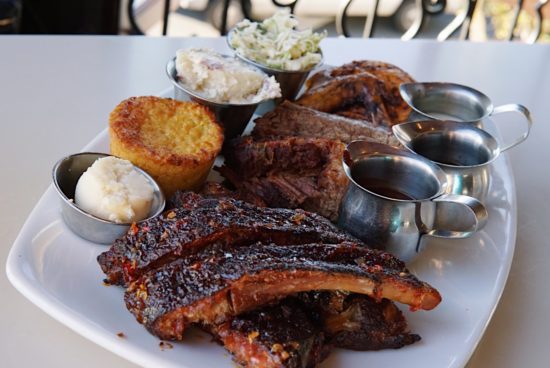 Our first choice is Skyloft in Laguna Beach which features beautiful rooftop dining and a sophisticated "California Smoke" menu. Guests can dine on black cherry glazed ribs, and tender brisket served with sun butter slaw, potato salad, and corn bread. For only $65 you can get a complete meal for the entire family with 8 ribs, 6oz. of brisket, chicken, and sides. With panoramic views of Laguna Beach, this is an amazing choice to enjoy some amazing BBQ in Orange County.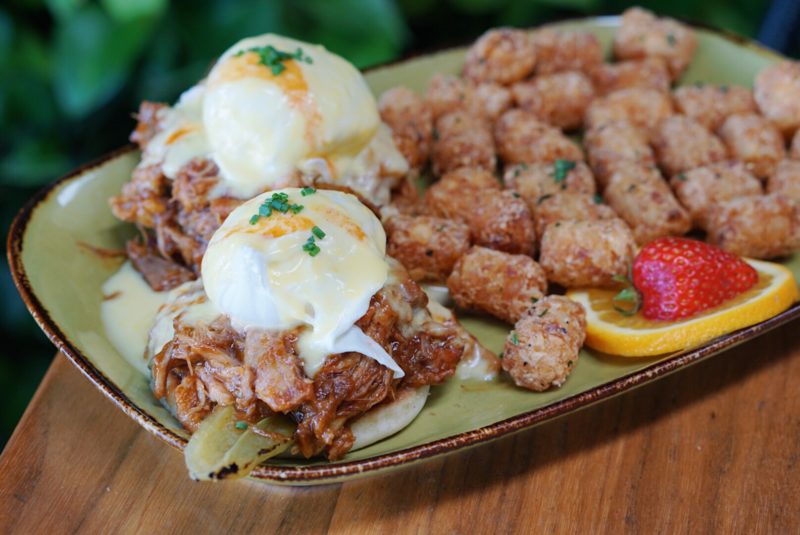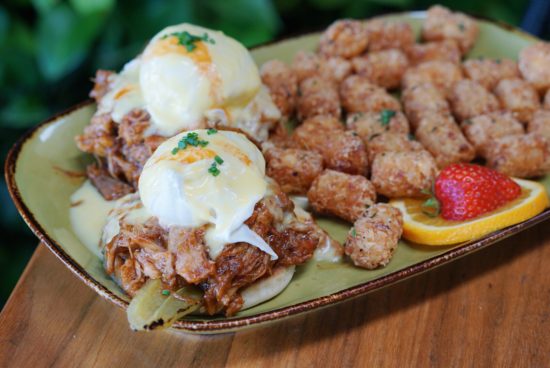 One of my favorite spots in The OC also happens to serve some of the best elevated southern BBQ you've ever had. In addition to being one of my favorite brunch spots, JFAT also boasts all your traditional southern comfort foods. Chow down on spicy n'awlins style peel & eat shrimp, iron skill cheddar cheese & jalapeno cornbread, and bourbon bbq baby back ribs. If you're craving a July 4th brunch then feast your eyes on the amazing Pulled Pork Benedict pictured above. They are called Jimmy's Famous American Tavern so where better to celebrate Independence Day! You can also see our previous visits to JFAT at their Dana Point, Santa Monica, and Brea locations.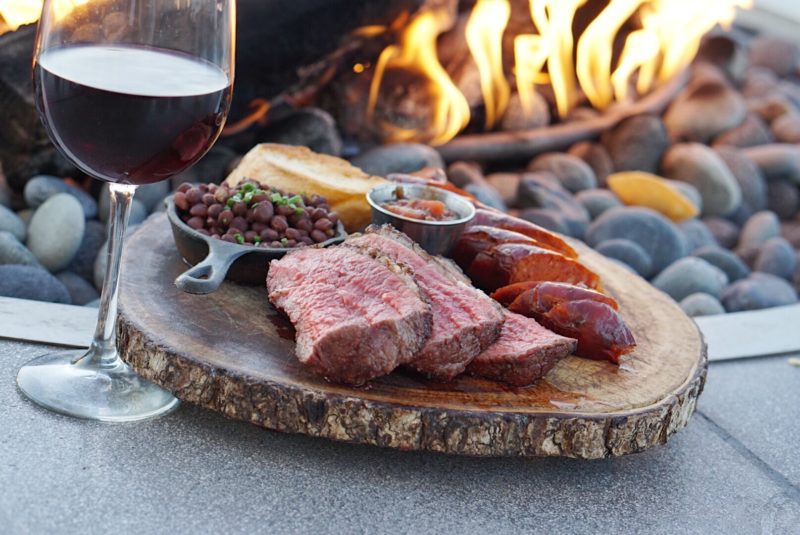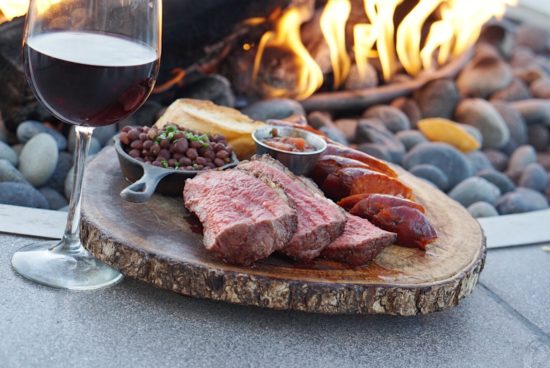 Our next suggestion is a meat lovers dream. Seasalt Woodfire Grill specializes in a "farm to fire" menu that features savory meats cooked over an open fire. All dishes are accompanied by a selection of seven different flavored finishing salts which guests can sprinkle over their favorite cuts of meat. I love their tri-tip and linguisa sprinkled with their signature santa maria seasalt which I enjoyed during my last visit. Their side dishes such as the grilled brussel sprouts, roast corn, and potatoes au gratin are also all amazing. This one-of-a-kind Huntington Beach Santa Maria style BBQ Restaurant will satisfy all of your meaty cravings.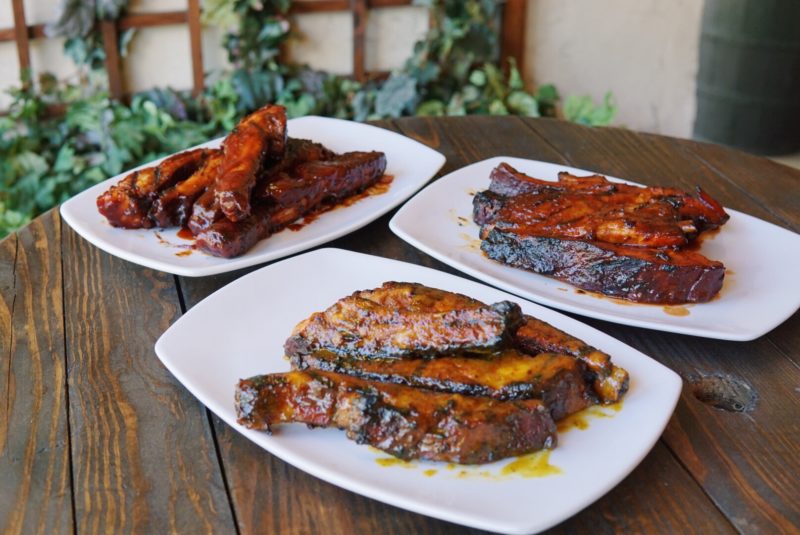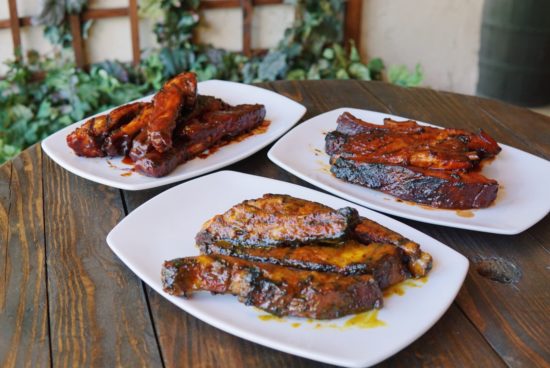 Think you can't get amazing food at an amusement park? Well, let us change your mind with the new reimagined Boardwalk BBQ at Knotts Berry Farm. We had a chance to meet with executive chefs Bobby Obezo and Alex Brown for a sneak peak before the restaurants opening. They will have two smokers going for 8-10hrs creating the most deliciously tender ribs you've ever eaten. They will also be creating 3-4 specialty sauces and numerous sides from black eyes peas, mac and cheese, ranched baked beans and so much more. The final menu is still being decided and this BBQ heaven will be open just in time for July 4th. Knotts Berry Farm will also be having an epic firework display so its a win, win in our books! You can take a peak at our last visit and some of the other new summer foodie finds here.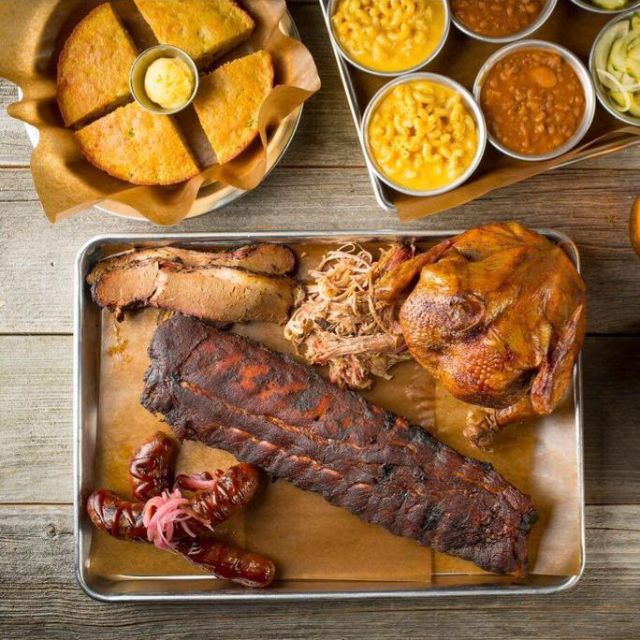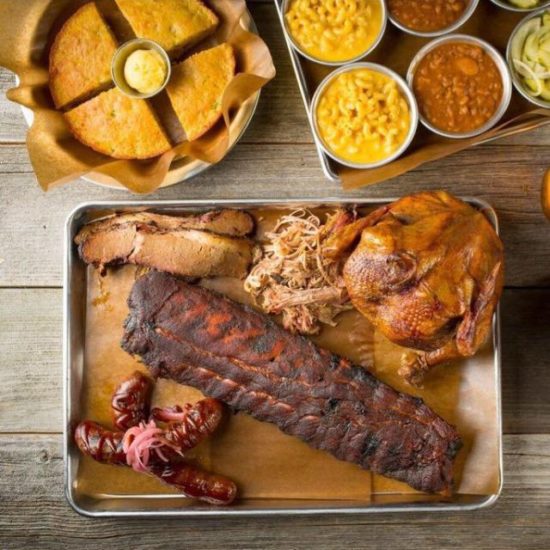 This Huntington Beach BBQ Joint is on my bookmarks to visit. Their menu looks like a BBQ lovers dream. Their "from the pit" menu features St. Louis style ribs, baby back ribs, pulled pork, brisket, trip-tip, sausage, smoked catfish, and even beer can chicken. Seriously, this sounds like the BBQ meal of my dreams. They also have plenty of combination options so you can put together a feast for the entire family complete with mac & cheese, coleslaw, green beans and cornbread.
What's Your Favorite BBQ Food?