Ironwood in Laguna Hills offers guests a sophisticated food and wine dining experience that is a favorite among locals. If you have enjoyed Olea in Costa Mesa or Vine Restaurant in San Clemente then you are likely already familiar with their top-notch cuisine. Owner Russel Bendel and Executive Chef Jared Cook truly put their heart, soul, and creativity into every bite. Each restaurant exudes a rustic wine country atmosphere that creates the perfect experience for an exceptional night out. I especially love the intimacy of Ironwood in Laguna Hills featuring both a stylish interior as well as a breezy outdoor dining patio.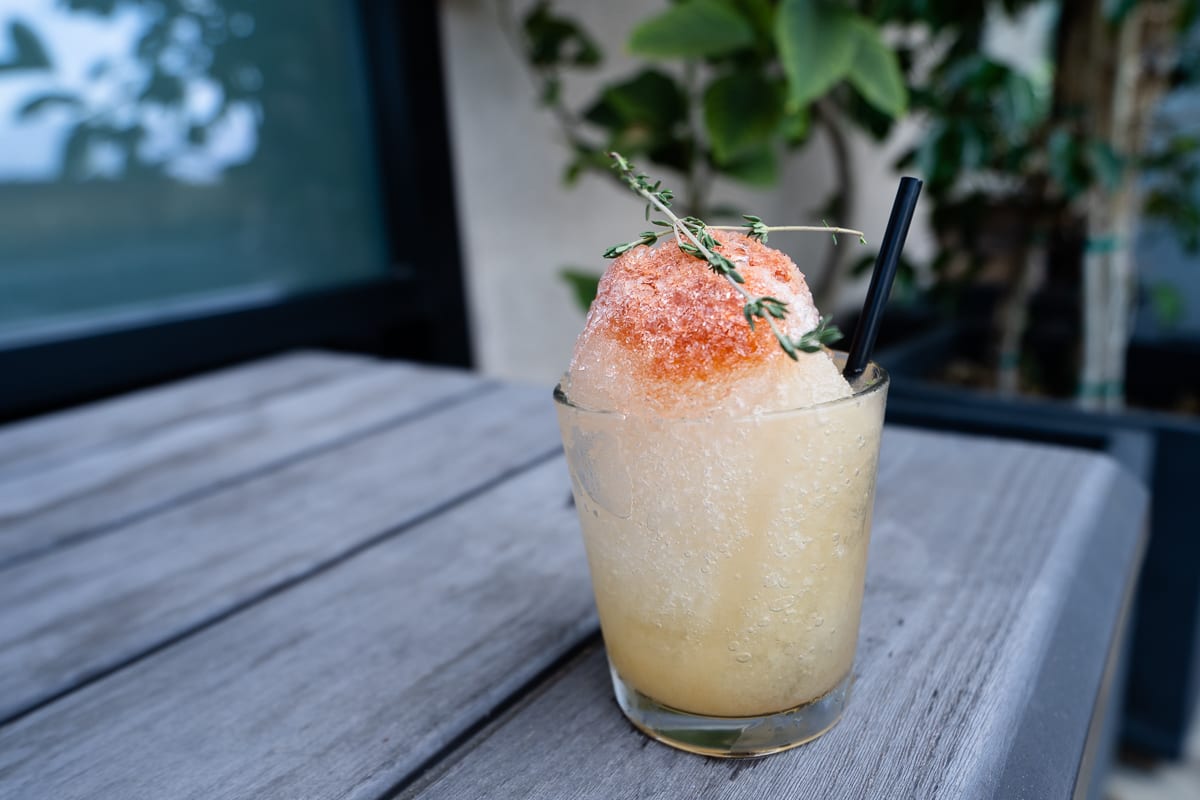 On a hot California day, the Ginbo Slice is the perfect way to cool off.
First, you'll want to try one of their many specialty cocktails. We've been having a month-long heat wave in California so I couldn't think of a better option than the Ginbo Slice. This snow cone concoction features gin, maraschino, lime, citrus thyme, grapefruit, and blood orange bitters. I especially love that all the of the cocktail garnishes like fresh thyme and lavender are grown fresh on the restaurants' patio.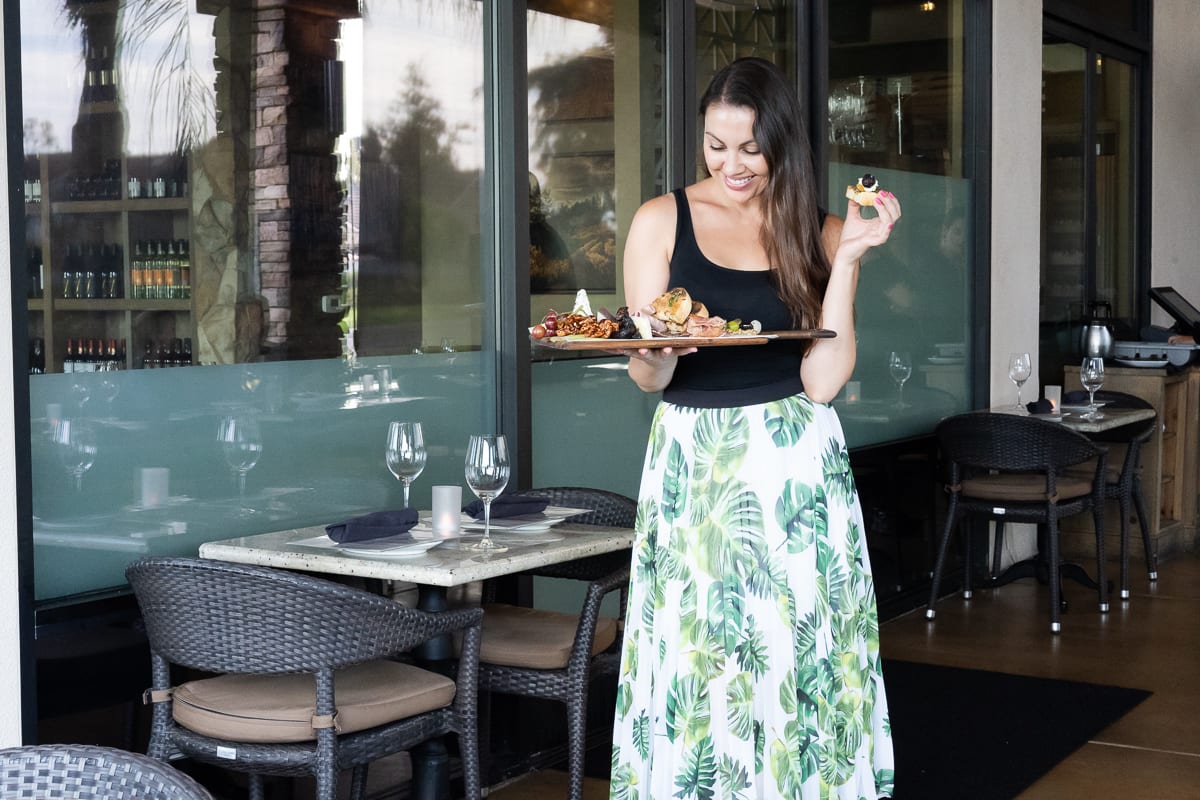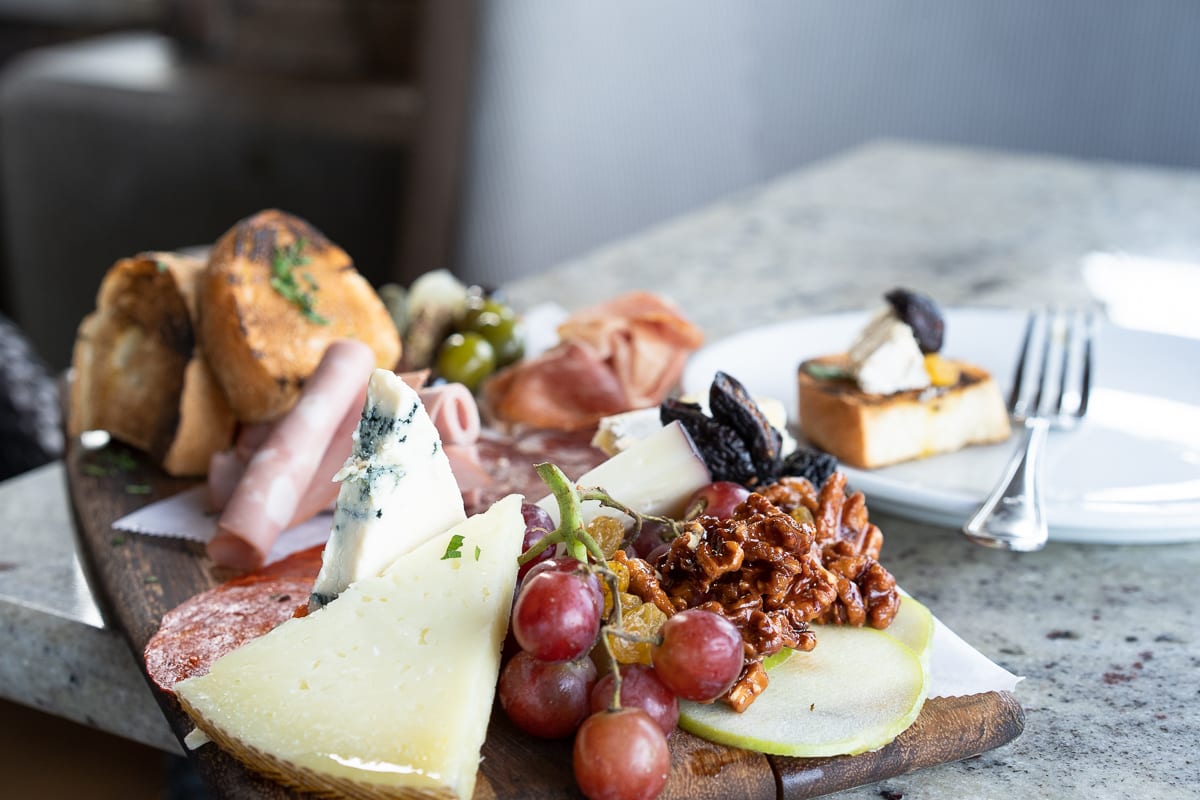 Next, you can never go wrong with a terrific cheese and charcuterie board. The one served at Ironwood in Laguna Hills is quite generous featuring three different meat and cheese selections. I especially loved the spicier Soppressata and the creamy salty Brei. Also adorning the board are a variety of olives, fresh and dried fruits, caramelized walnuts, and toasted crostini. If you enjoy a good glass of red wine I also highly recommend their 2014 Ehlers Estate Cabernet Sauvignon which is a fantastic full bodied cab with fruit forward hints of sweet cherries and a smooth finish.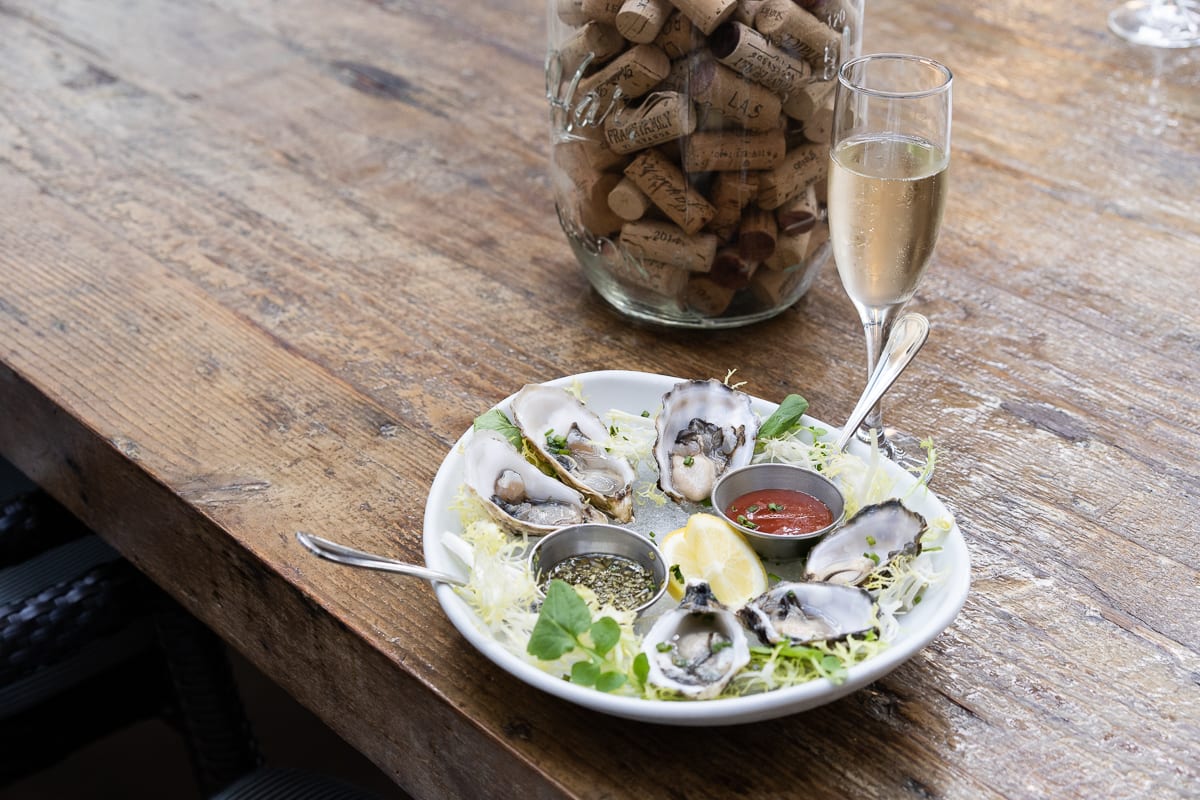 Ironwood also features wonderfully fresh oysters.
Ironwood also features wonderfully fresh oysters paired with a green apple mignonette and cocktail sauce. I also recomend asking for a side of their freshly grated horseradish if you like a little kick. Oysters are one of my favorite starts to a wonderful night out, especially when they're paired with a crisp flute of champagne.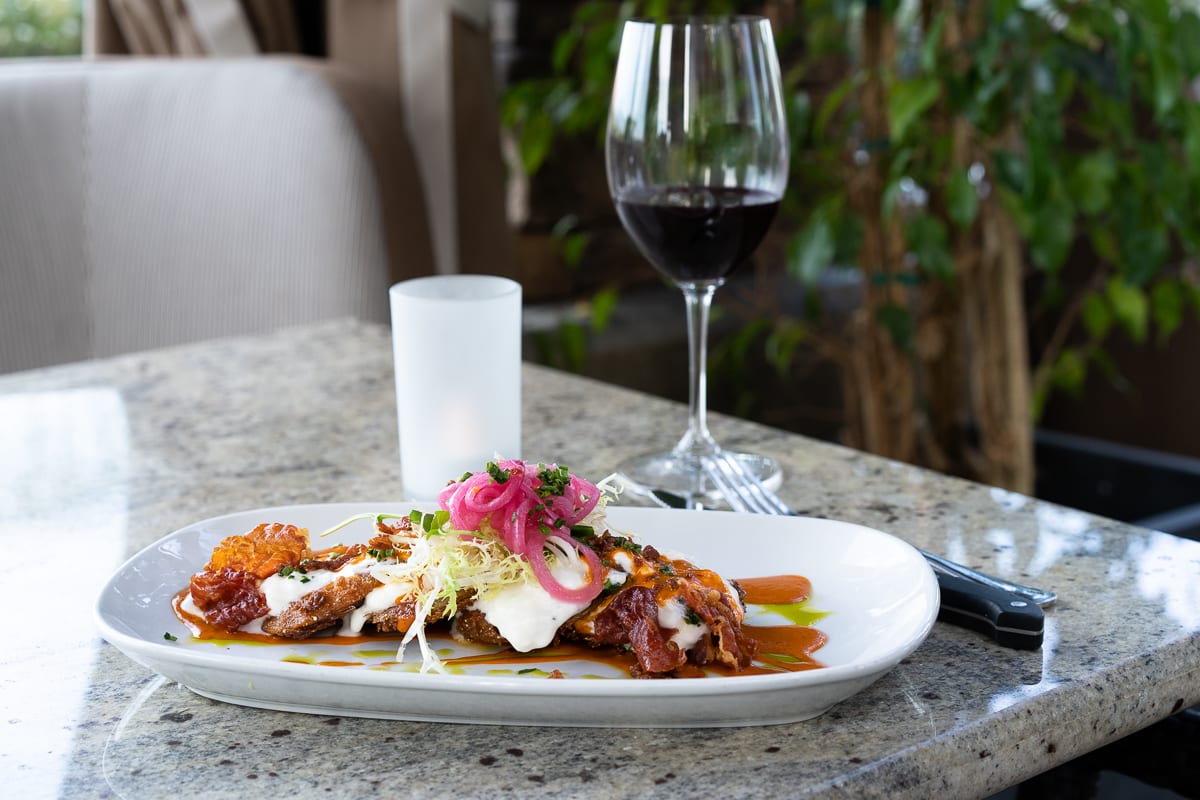 There are so many fantastic appetizers to choose from on this menu and I highly recommend their beautifully composed Fried Green Tomatoes with Fresh Burrata. This dish features a crispy Serrano ham, chicharrones, and a hazelnut romesco that is out of this world. The tomatoes are cut at the perfect thickness and the flavor combinations are absolutely fantastic.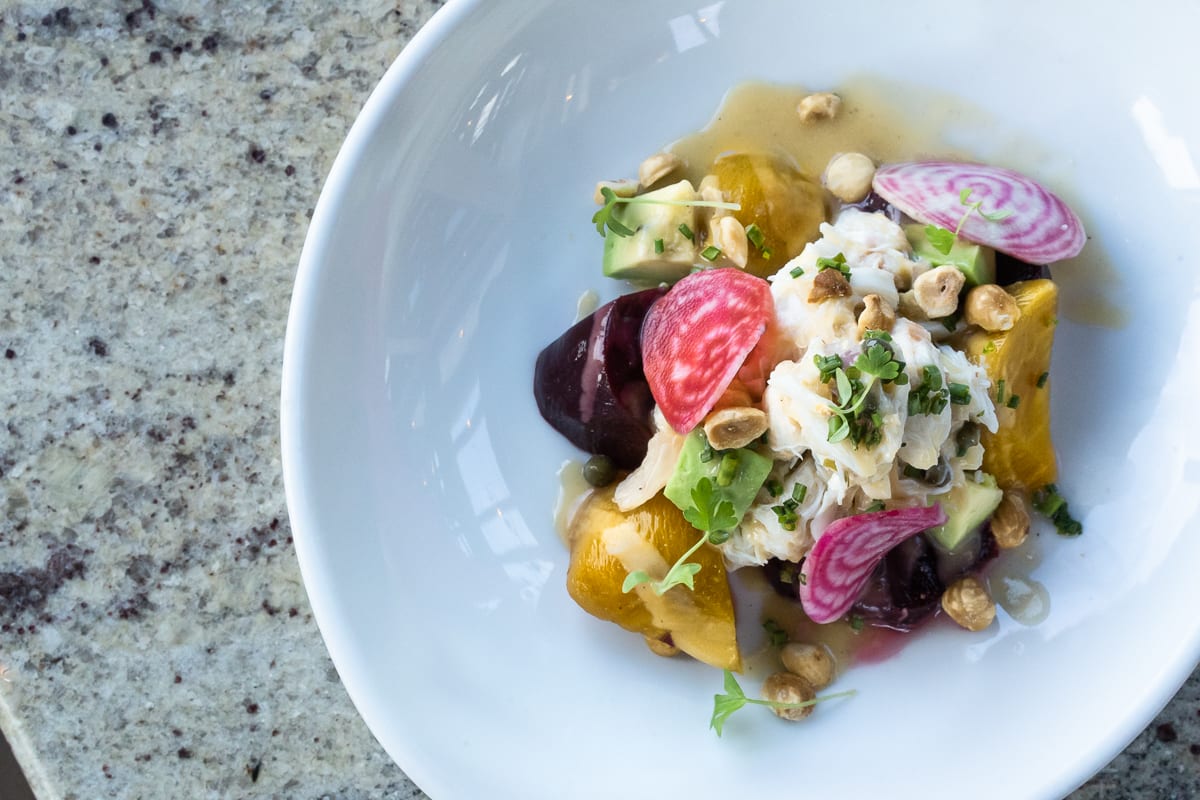 Seafood lovers will especially enjoy their signature Beet and Lump Crab Salad. You may recognize this dish from their other popular restaurant Olea in Costa Mesa. I love the way these two ingredients play off each other bringing out both of their subtle sweet flavors. The hazelnuts also add the perfect crunch and the charred lemon shallot gastrique makes for the zesty dressing.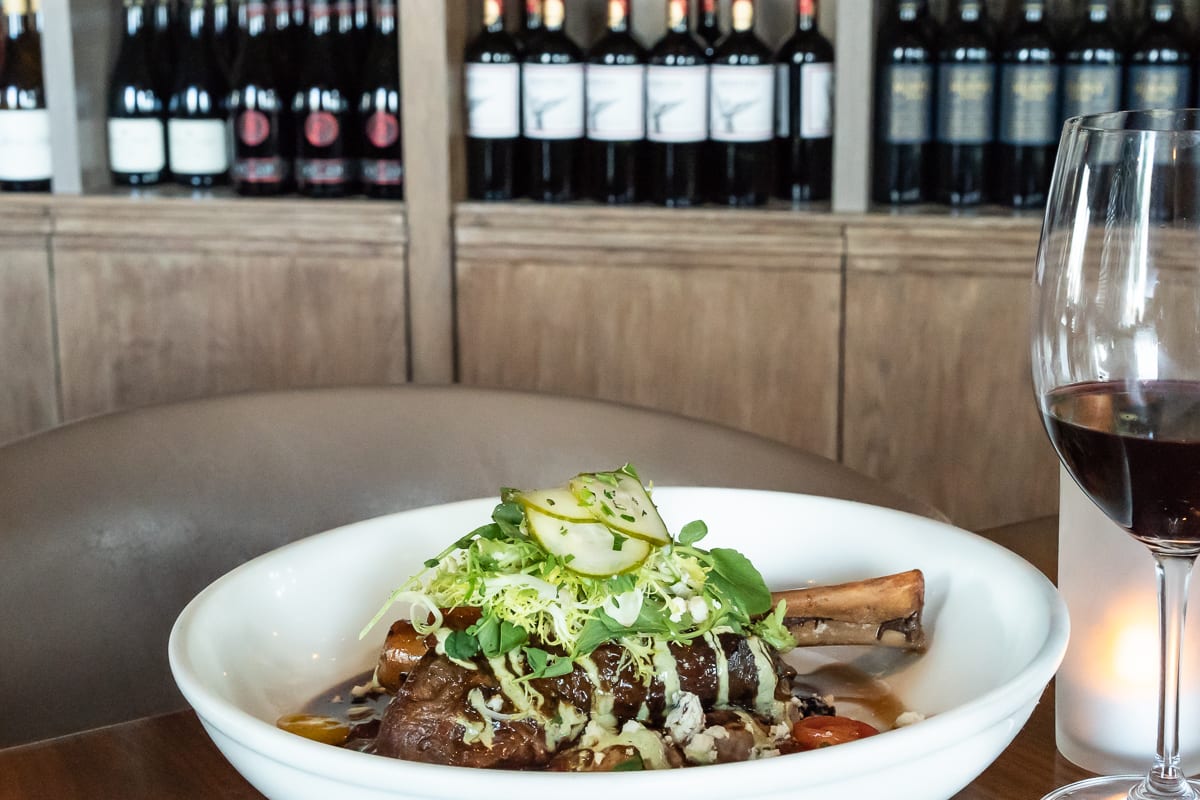 The Zinfandel Braised Napa Lamb Shank at Ironwood in Laguna Hills is pure culinary genius at its finest.
For entrees, their exquisite Zinfandel Braised Napa Lamb Shank is one of the restaurants most popular dishes and for good reason. This stunning dish, shown above, is fall off the bone tender. The lamb is accompanied by a complexity of ingredients including a sunchoke tapenade purée, mint yogurt, toasted feta, and English cucumber. This is the type of entree that makes you think, "how in the world did this chef come up with such an amazing combination of flavors?" The Zinfandel Braised Napa Lamb Shank at Ironwood in Laguna Hills is pure culinary genius at its finest.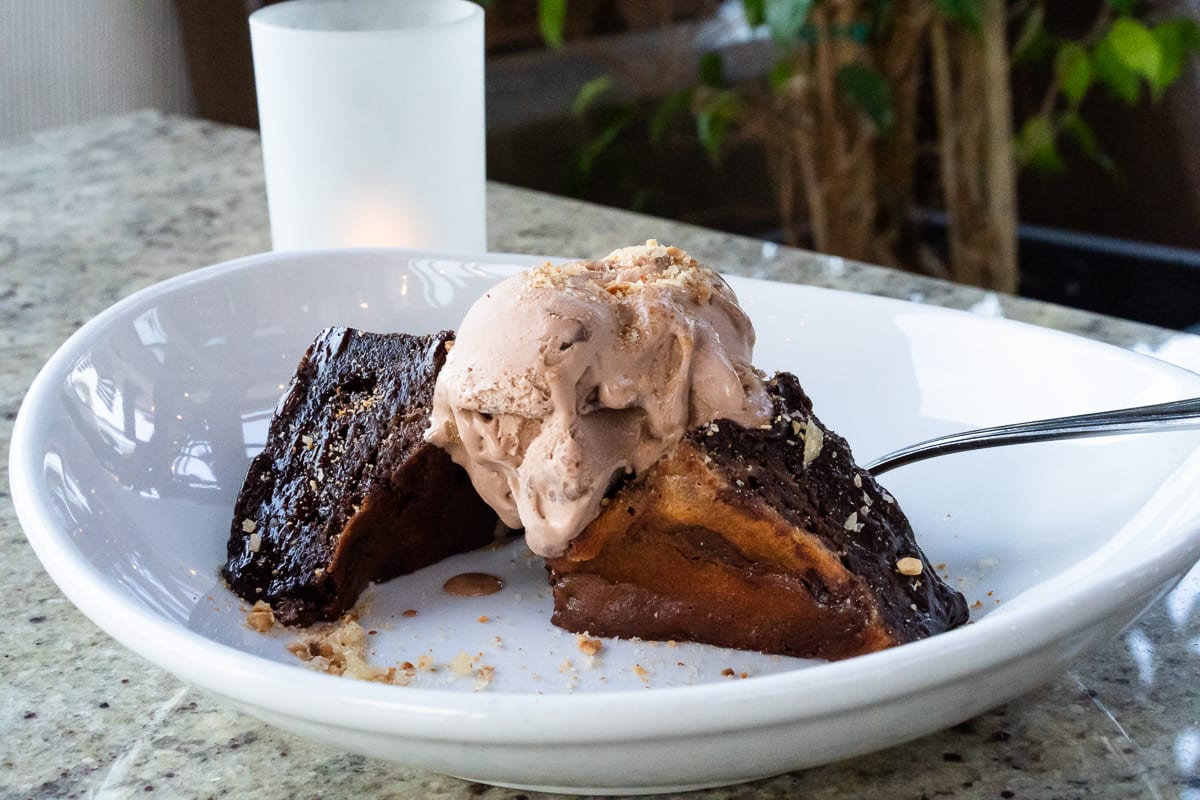 Finally, no meal is truly complete without a decadent dessert. The warm Fromage Blanc brownie with Nutella ice-cream and filbert praline is every chocolate lovers dream. You"ll definitly want to save room for this!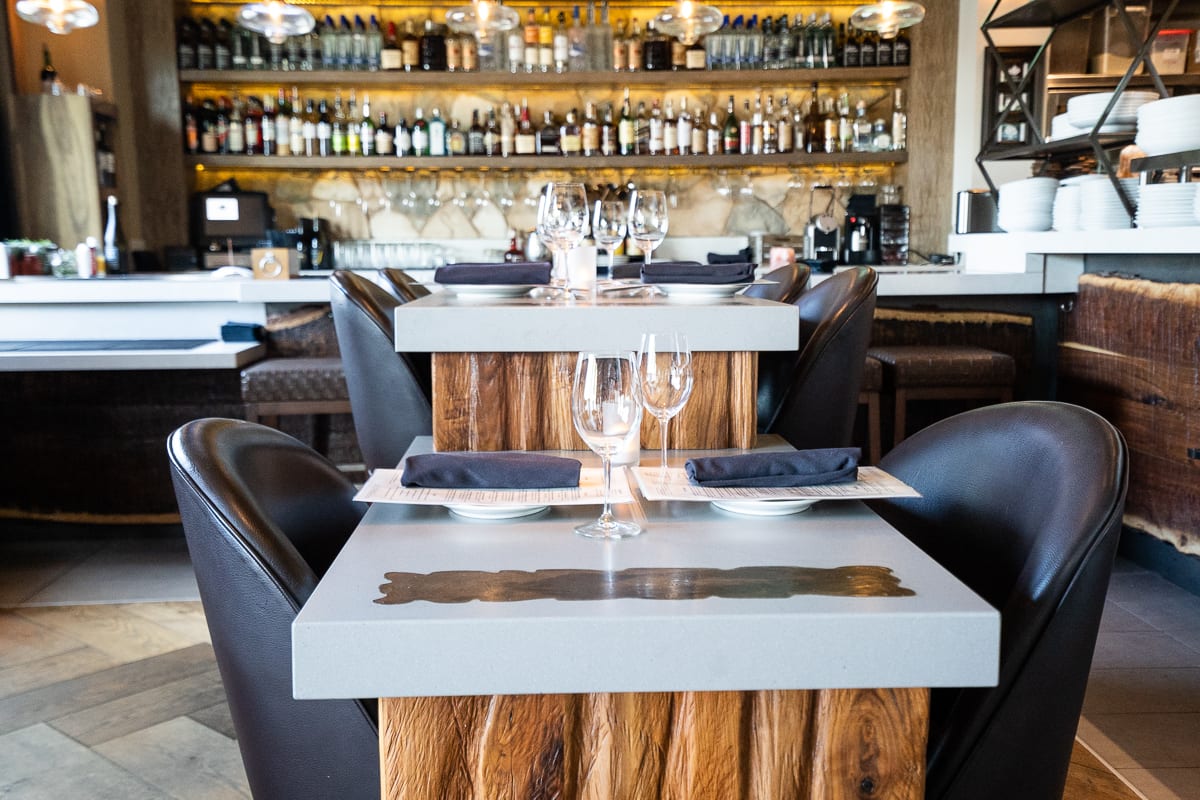 Ironwood in Laguna Hills
25250 La Paz Rd Suite 100,
Laguna Hills, California 92653
Reservations: (949) 446-8772