I always seem to have trouble finding a great happy hour in Orange County, but thanks to Eats Kitchen at Hotel Irvine, my Friday nights are officially taken. I recently made a visit to discover they have an amazing new tapas menu which offers a fantastic selection at affordable prices. Hotel Irvine also has such a great scene of OC professionals ready to relax after the end of their work week. Take a look at their spectacular new tapas menu below as well as a few of our other favorite dishes from Eats Kitchen.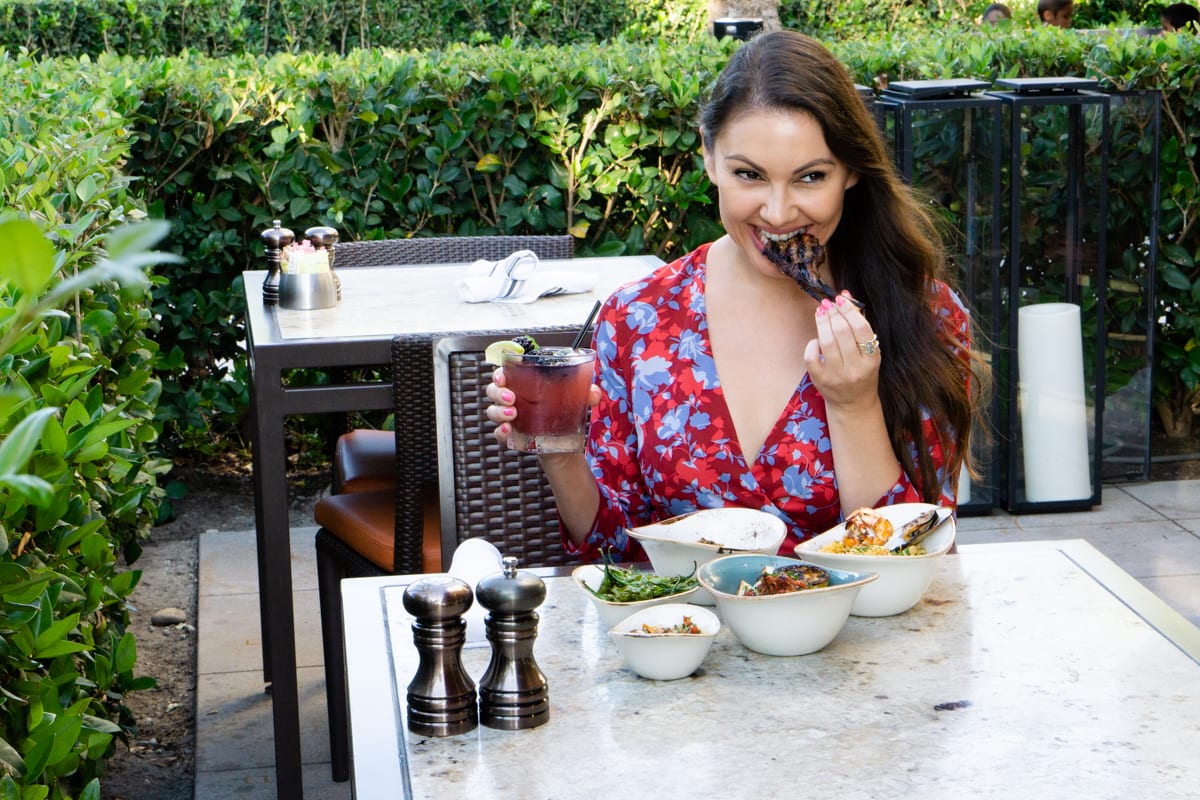 Eats Kitchen has a variety of different specials throughout the week. There's taco Tuesday which has $3 tacos. Then, Wasabi Wednesday with sushi rolls in the price range of $9-14. Spiked shakes & Craft burgers Thursday's. And the new Tapas Fridays. I seriously picked the right day to try out a new happy hour in Orange County because this new tapas menu was legit amazing.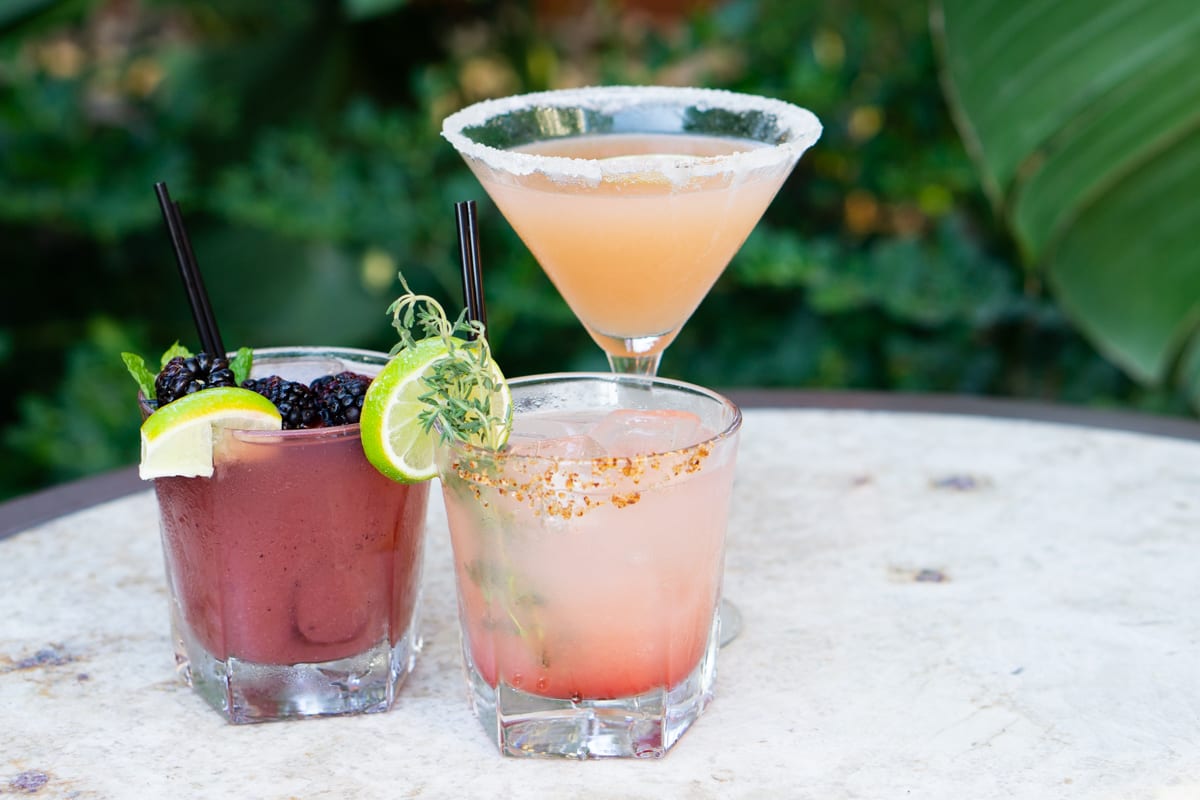 Before diving into all the yummy food, we have to start with some cocktails!
Nothing makes me unwind quicker after a long work week than enjoying a fabulous cocktail. Eats Kitchen at Hotel Irvine does not disappoint. Starting from left to right we have the Blackberry Mule featuring blackberry-infused Wheatley vodka, ginger, and lemon. Then there's the Hemingway Daiquiri with three sheet rum, grapefruit, cherry liqueur, lime, garnished with fresh herbs. Finally, in the back, is the Prickly Pear Margarita with El Charro silver tequila, prickly pear agave, and lime. I'll have one of each, please!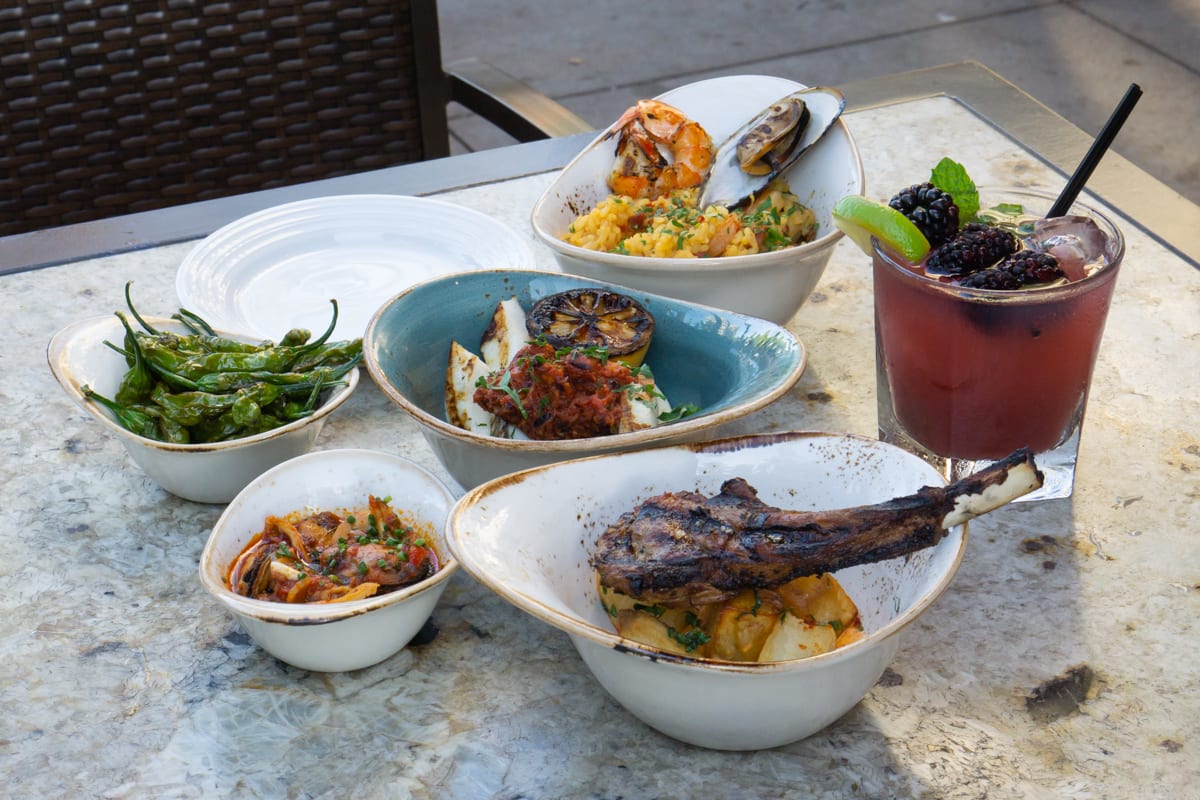 Now it's tapas time! To say I'm obsessed with this tapas menu is an understatement. It is such a refreshing change with tasty Spanish influenced dishes like paella, marinated mussels, and spicy shishito peppers.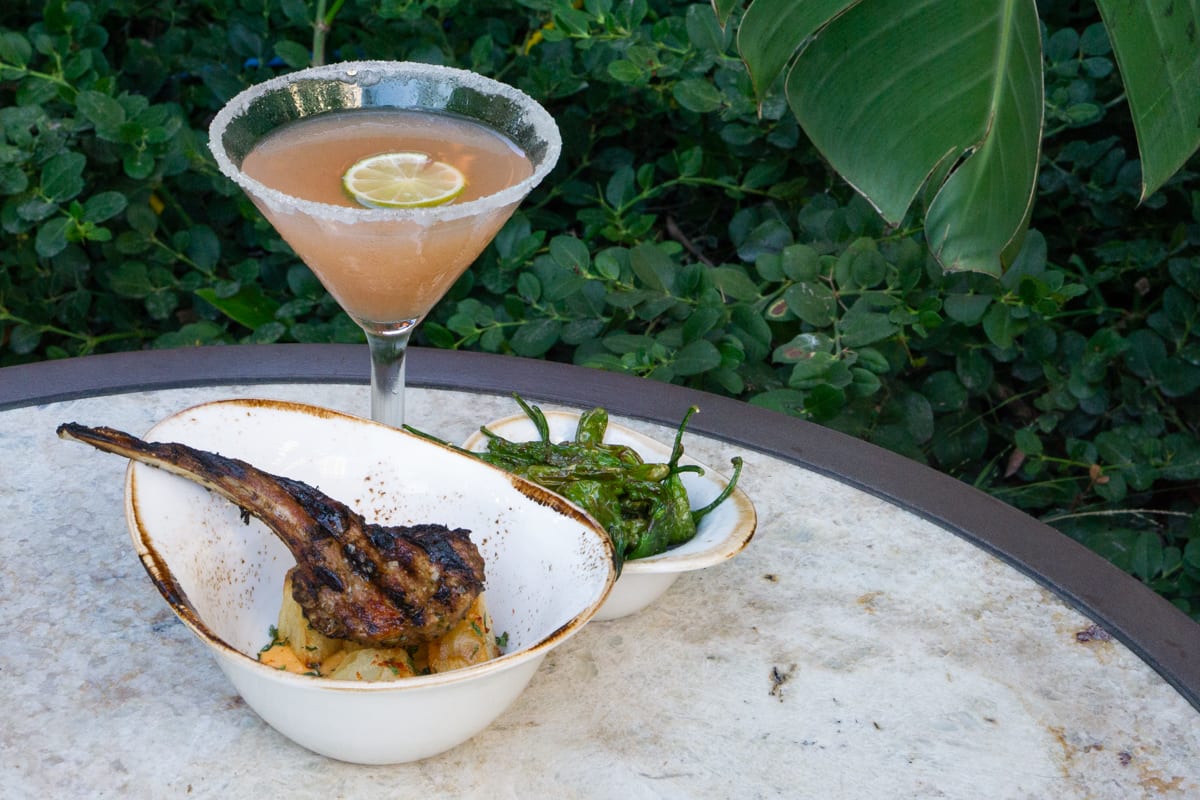 My personal favorite was the grilled lamb chops with patatas bravas, pimento, and brava sauce.
My personal favorite was the grilled lamb chops with patatas bravas, pimento, and brava sauce. This all translates to a nice juicy tender lamb chop on top of slightly crispy potatoes and a killer sauce! The lamb chop was superb quality, extra meaty, with little to no fat. The sauce that was served underneath the potatoes was absolutely delicious. It was also quite filling for a tapas item.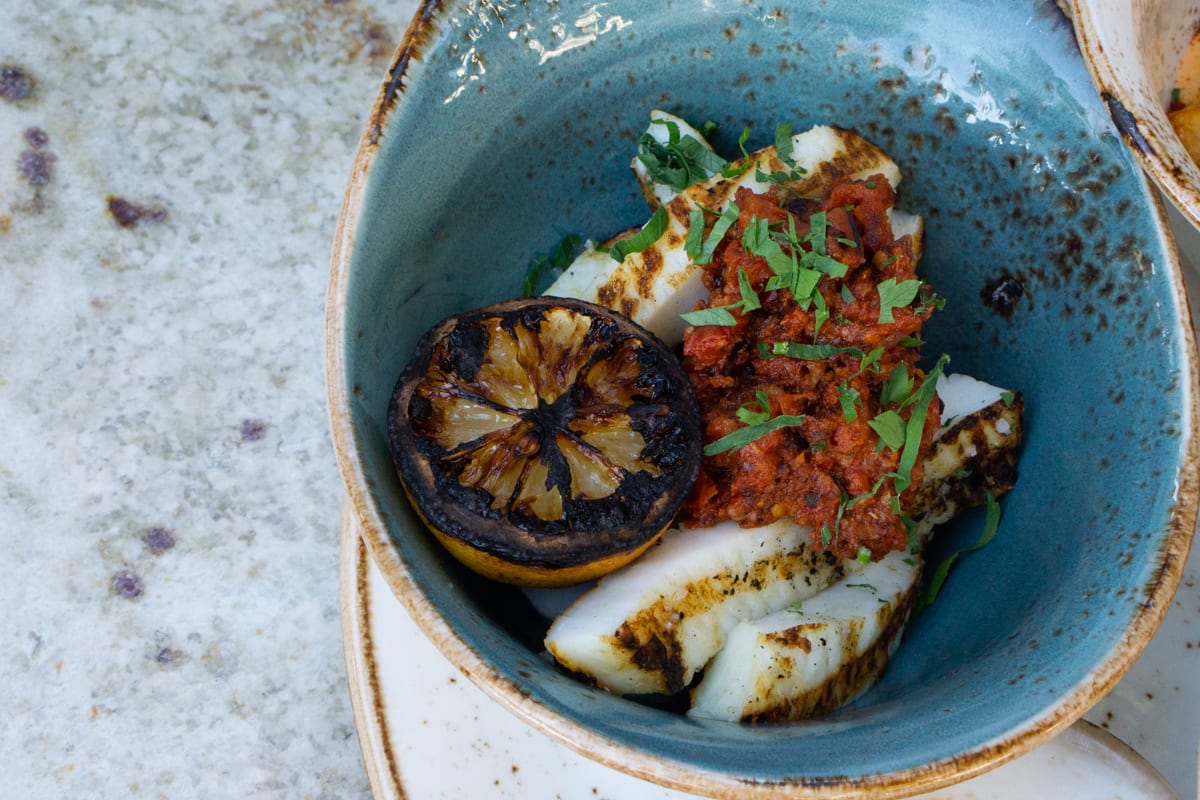 The grilled calamari was also spectacular and featured charred lemon with a zesty tomato tapenade. The combination of flavors blended together perfectly. I also think grilled calamari is a nice change from the typical fried preparation.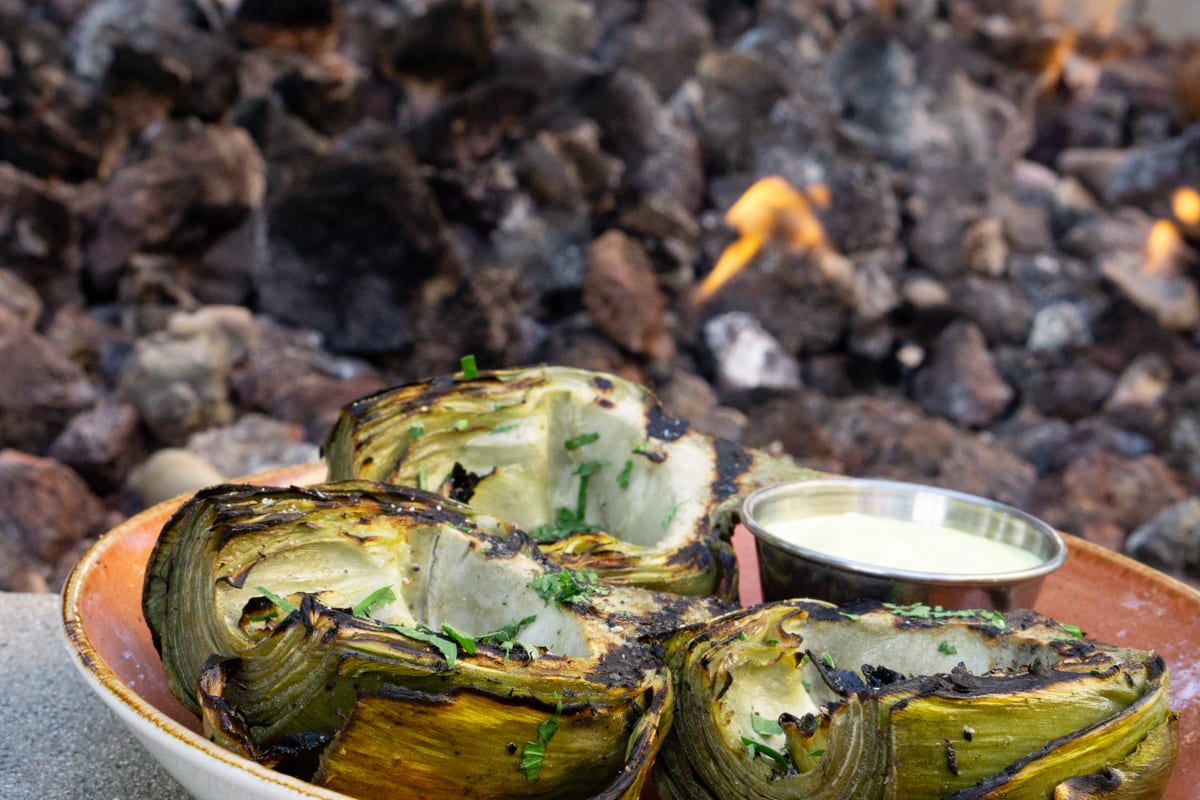 The regular menu at Eats Kitchen inside of Hotel Irvine is also spectacular.
One of my go-to appetizers is the grilled artichoke. These grilled Castroville artichokes are served with a lemon aioli that is perfect. When it comes to artichokes the sauce can sometimes be the demise of this dish, but Eats Kitchen nailed it.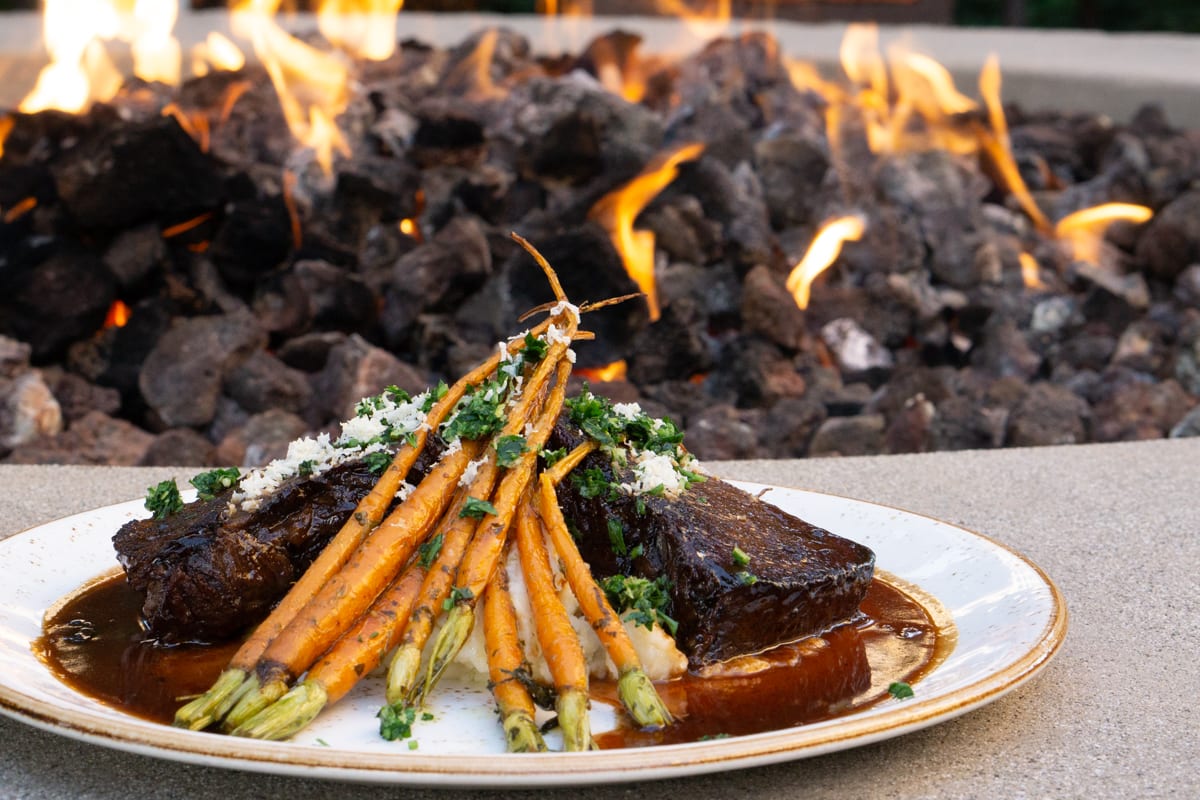 For dinner, their Red Wine Braised Short Ribs are phenomenal. They are served with mashed potatoes, carrots, and horseradish gremolata. The short ribs are so tender and have been cooked down so the natural fats melt away infusing this meat with tons of flavor. They are absolutely amazing and the perfect selection if you stop by for dinner.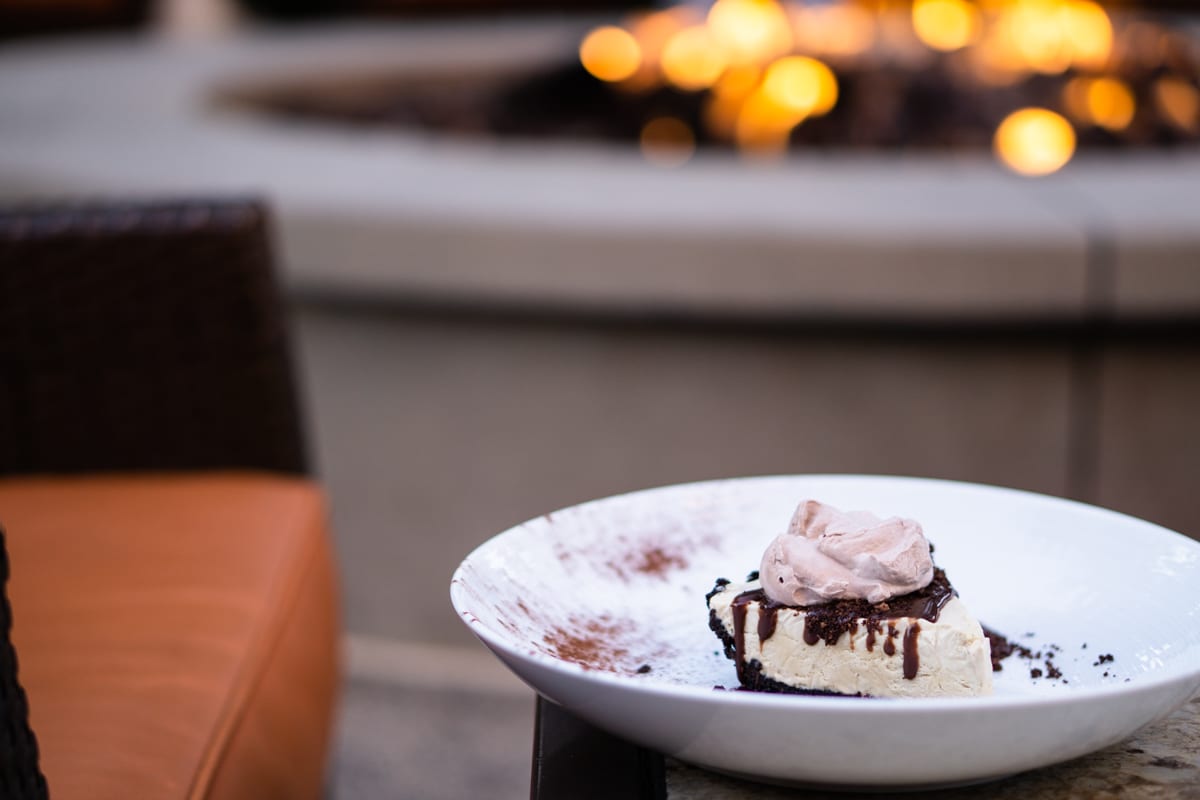 Finally, no meal is every complete without dessert. I imagine that eating dessert gives me the same euphoric feeling that a drug addict gets. This chocolate mud pie with Nutella cream is basically what I call crack for a foodie.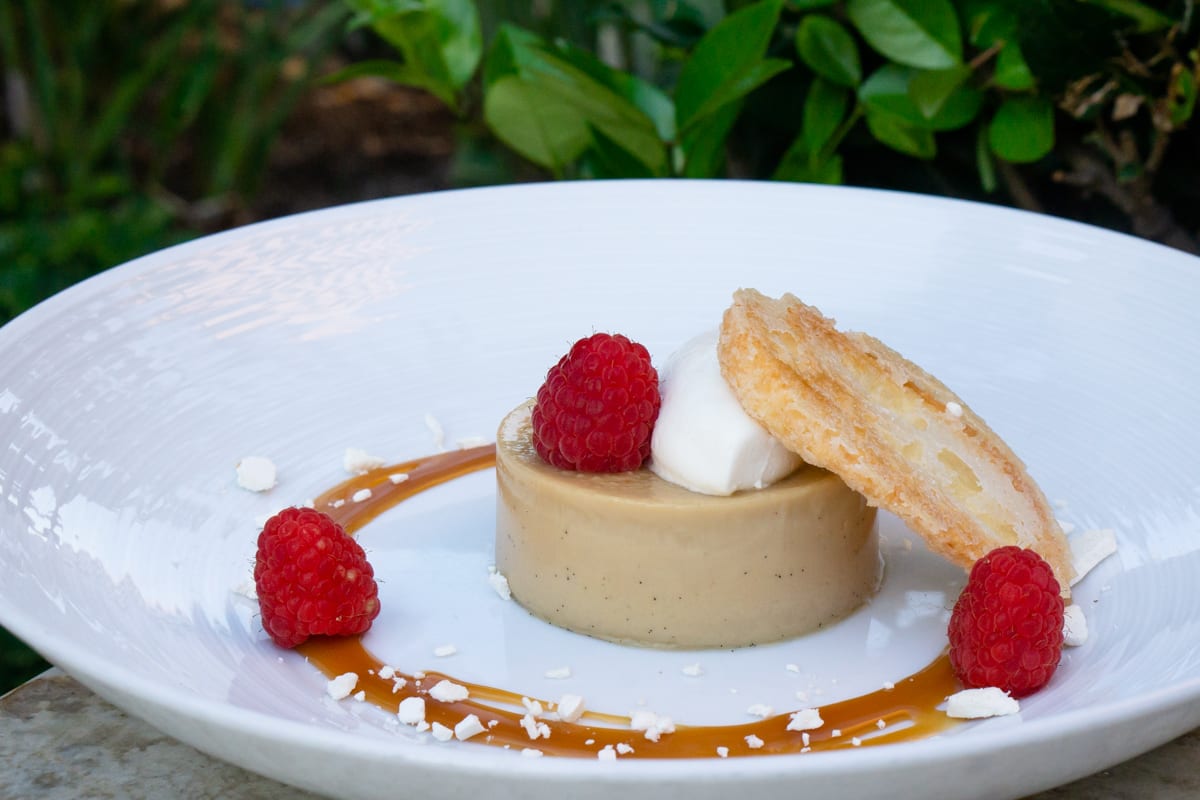 Their Butterscotch Pot De Creme is also a delicious choice. The presentation resembles a flan instead of the typical mason style jar they are usually served in. I also loved the addition of fresh raspberries and yummy cookie.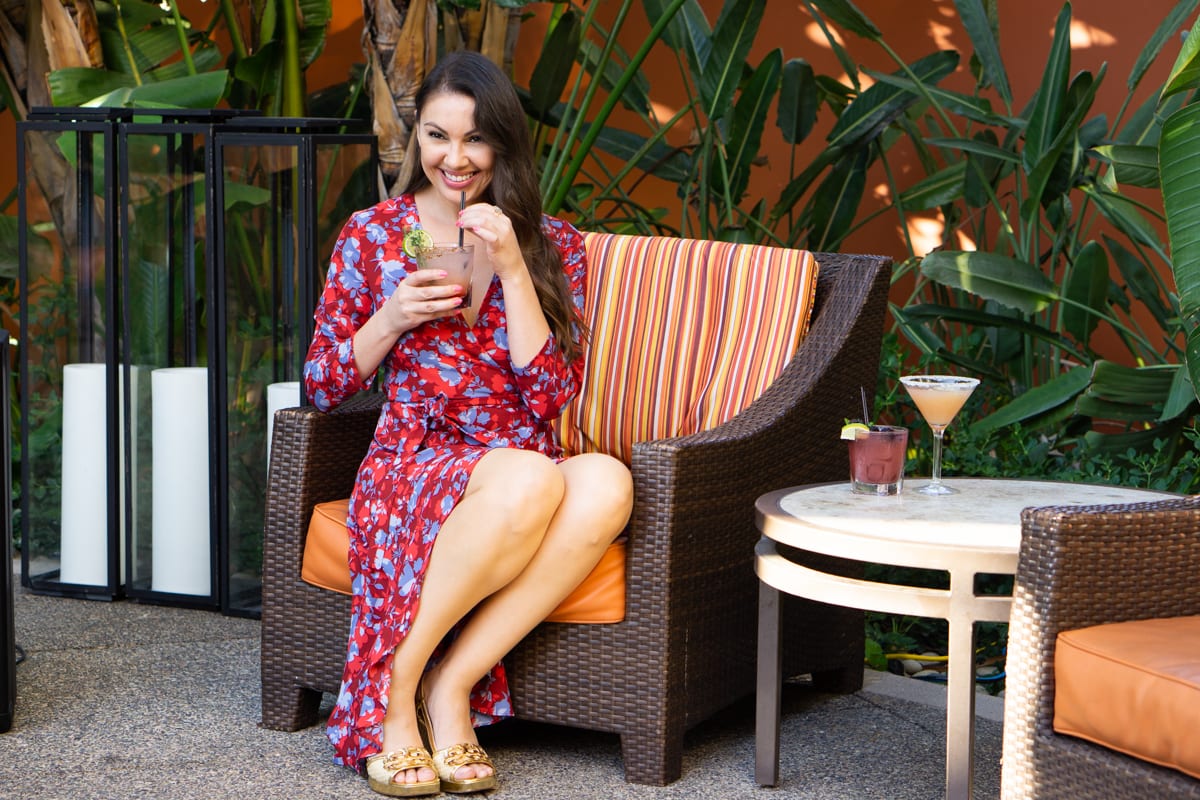 By now I'm sure you're convinced that this is the best happy hour in Orange County to visit on a Friday night so who's joining me next week?
---
Eats Kitchen in Hotel Irvine
17900 Jamboree Rd
Irvine, CA 92614
http://www.eatskitchen.com/