In celebration of Cinco de Mayo, we're bringing you the best tacos in Orange County. It is no surprise that Californians love their tacos and I have definitely had my fair share over the years. From classics to more innovative creations, these restaurants are not messing around when it comes to serving the best tacos in town. Taco lovers should expect to find soft homemade tortillas, finger-licking good sauces, with high quality meats and seafood. Here are our choices for the best tacos in Orange County.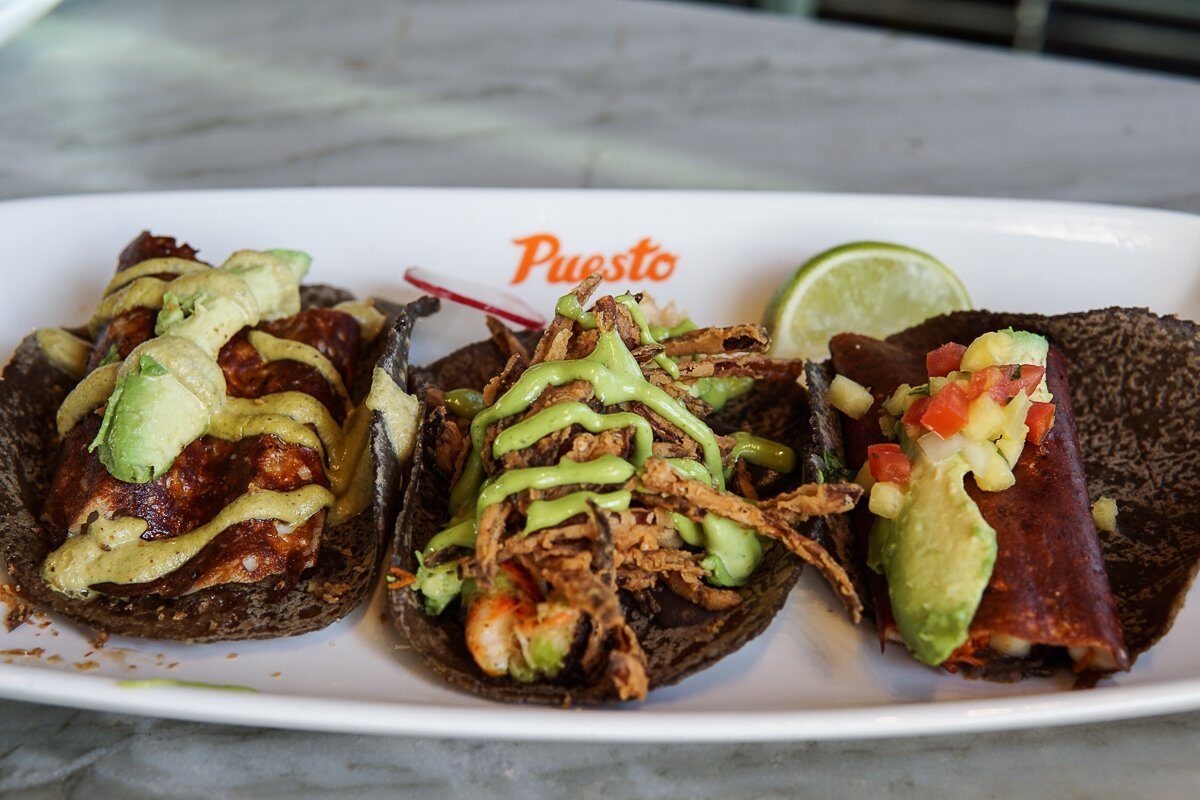 Puesto has blown up in Orange County and for good reason. Their tacos are always fresh and made to perfection. In fact, if you visit the Irvine Los Olivos location you can watch your taco's being made through the glass window kitchen.
Their most popular taco and my personal favorite is the Filet Mignon Taco which features melted cheese that is thrown on the grill and crisped along with their soft purple corn tortilla. Then it is stuffed with tender pieces of filet mignon, topped with avocado slices, and pistachio serrano salsa.
Puesto has locations in Irvine, Huntington Beach, Anaheim, and San Diego.
Imagine an upscale Benihana but for delicious Mexican cuisine and you have Descanso in Costa Mesa. Descanso features La Plancha Grills where talented chefs prepare authentic Mexican cuisine right at your table. Popular tacos include The Valcano which features ranchero steak, agave glazed shrimp, tres quesos, serrano chiles, blue corn and flour tortilla, habanero pickled red onions, queso fresco, volcano salsa and avocado toreado salsa.
Descanso also offers great deals like $7 Happy Hour Taco Skillets Monday – Friday from 3-6pm.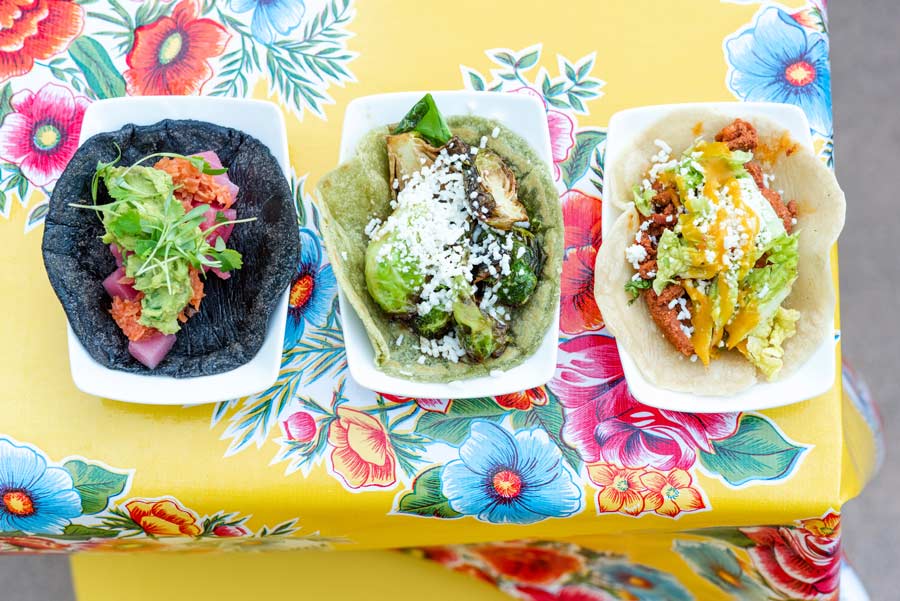 Upon the success of Pour Vida's flagship location in Anaheim, they expanded to open locations in Newport Beach and will soon be in Fullerton. Their unique take on Mexican cuisine combines a fusion of Latin and Asian flavors easily making them a candidate for the best tacos in Orange County. Guest favorites include the Ahi Taco with pickled ginger and avocado, Pork & Plantain with chipotle crema, and Pineapple Skirt Steak.
The deal of the century is their early happy hour if you can get there before 5pm. For only $3 you can try the Pineapple Skirt Steak, Brussell Sprout, Fried Chicken, Jacuzzi Chicken, Pork & Plaintain, or IPA Battered Fish Tacos! Take a look at more of their fantastic menu in our First Look article from their Newport Beach location.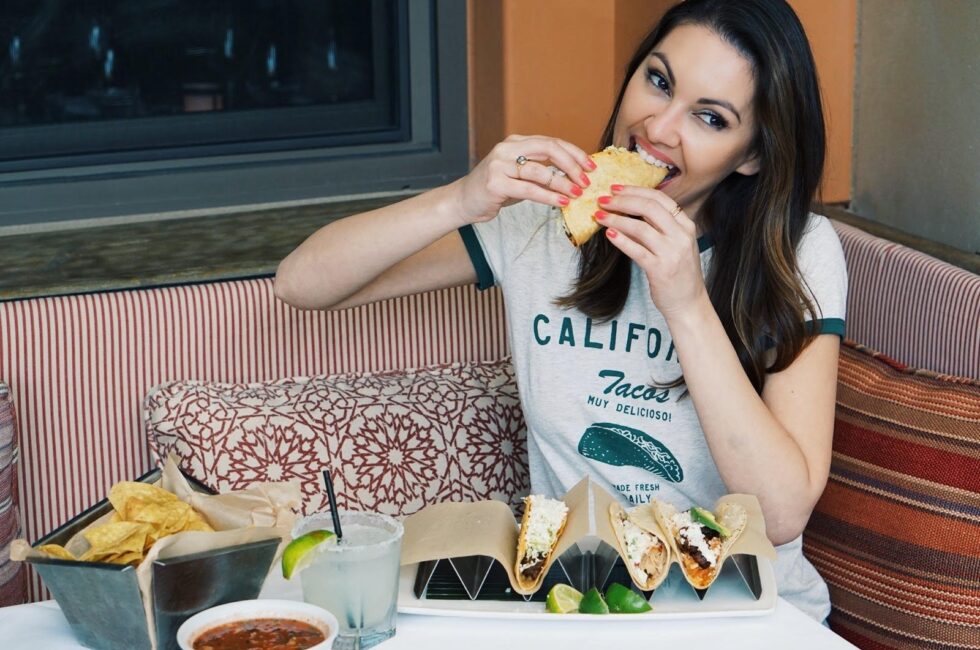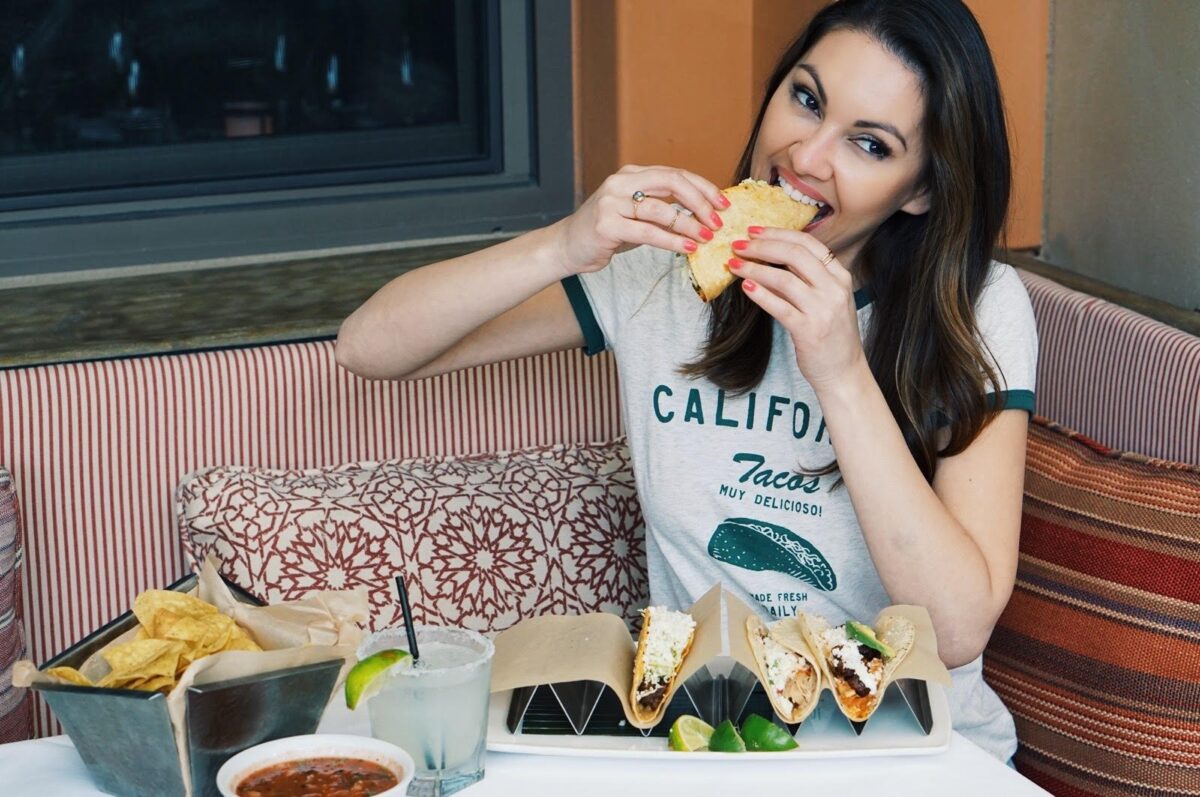 Red O in Newport Beach is one of my favorite spots to meet for happy hours and taco tuesdays. Their Crispy Tacos Dorado are a favorite of mine and I highly recommend getting them with the short rib. If you prefer soft tacos their El Pastor Chicken Tacos, topped with pineapple and avocado crema, are a popular choice. The Carnitas Taco is also available during happy hour for only $5 and is topped with chicharrones, habenaro pickled onions, and quesa fresco.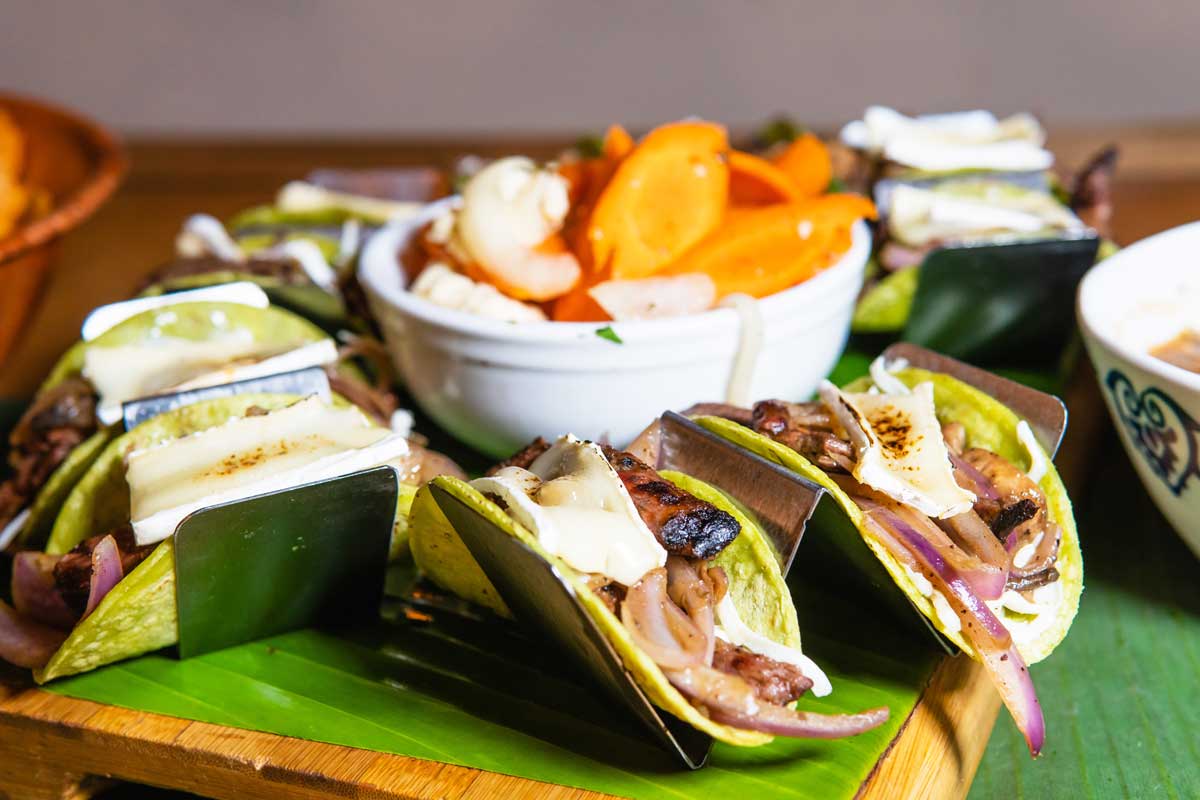 Taco Rosa has locations in Irvine and Newport Beach. They offer a few clever delicious tacos that definitely rank them as the best tacos in Orange County. I especially love their Filete de Res Taco which is made with charbroiled skirt steak sauteed with mushrooms and onion, then topped with brie cheese. They also offer all day happy hour on Tuesday and have a plethora of large taco platters available if you are celebrating with a large group of friends.
What do you think of our best tacos in Orange County list? Are there more amazing Taco's that belong on our list? Leave your comments below and let us know!
Orange County Mexican Cuisine