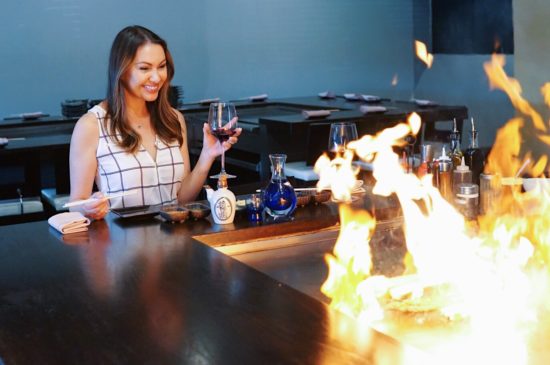 For far too long has there only been one Orange County teppanyaki spot that everyone seems to flock to, but thanks to Wasa Sushi & Teppan there is finally a much better option. I guess if you enjoy teenagers and birthday parties, then you can still go to Benihana. On the other hand, if you enjoy a more sophisticated version of this popular style of cooking without the gimmicks and with a top notch menu then you will love this new Orange County teppanyaki restaurant.
Wasa Sushi has been open for several years but only until recently did they become Wasa Sushi & Teppan. Under their newly expanded renovation, they added 4 tepanyaki grills, a new bar, and an expanded menu. I probably go to this restaurant 1-2 times a week. This is actually one of my favorite local spots that I selfishly do not want to become more crowded. However, sharing is caring so if I'm enjoying my sushi and teppanyaki with all of you then I won't mind!
Now let's get down to business and talk about their first menu. First, it would be foolish not to start with some sake and sushi. My regular order always starts with their Sour Cream Wasabi Tuna and Garlic Edamame. Trust me on this! They have the best edamame I've ever had. I actually have days when I crave it!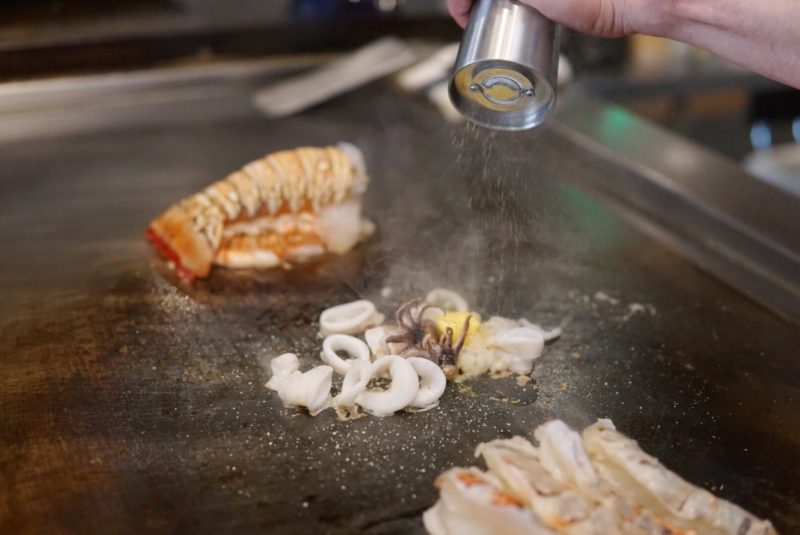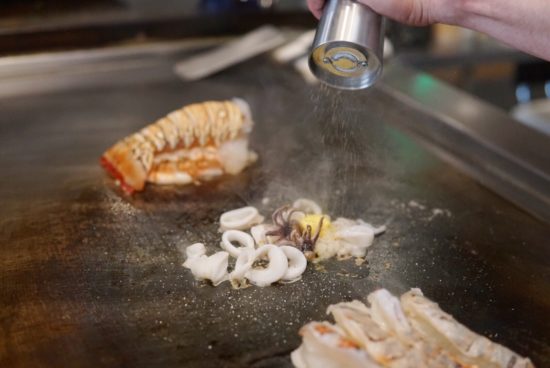 Next, it's time for some next level teppanyaki. For appetizers, you can begin with Jumbo Shrimp, Calamari, or Scallops. You can't really go wrong with any of these but I personally love the calamari. The shrimp here are also enormous!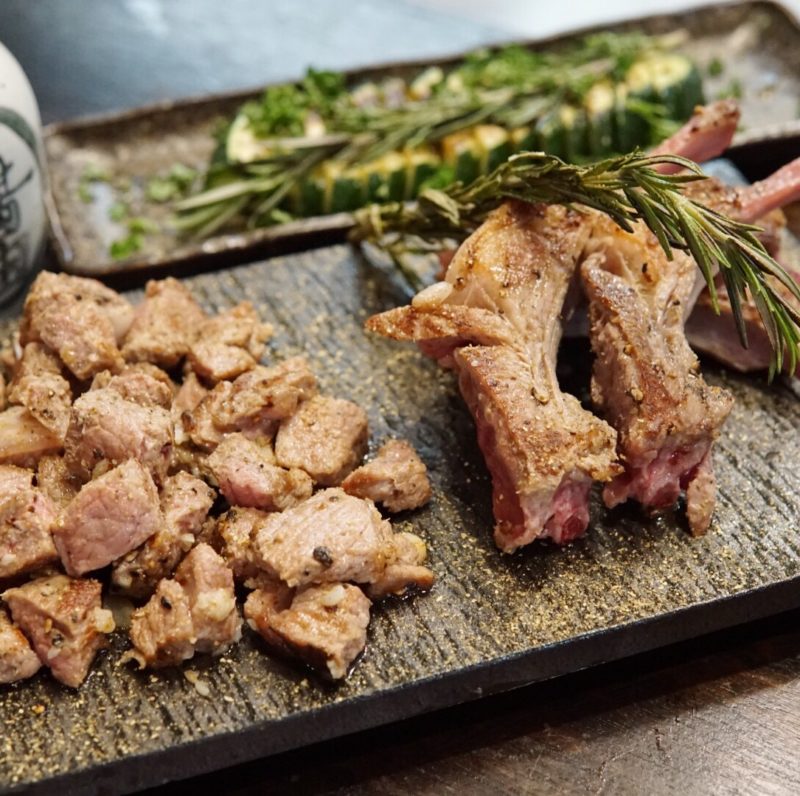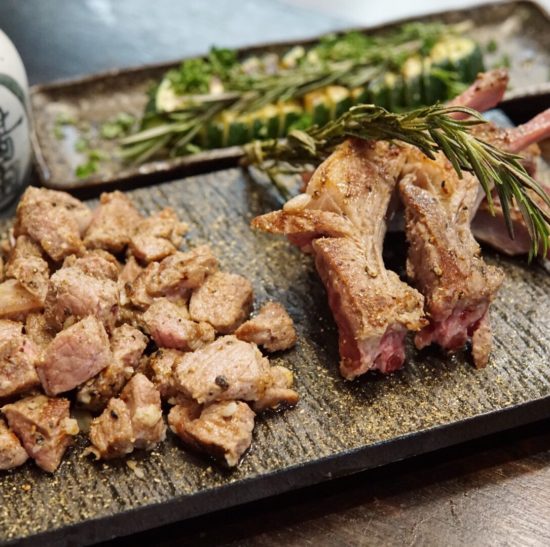 For the main course, they, of course, have all your favorites. You can get their NY Strip, Filet, Lobster, or Chicken Teriyaki if that is your preference. I can guarantee the quality far surpasses anything you would find at your typical teppanyaki restaurant. In fact, I have ordered the lobster at benihana's on three separate occasions and it was inedible. Their lobster is like eating old ocean water that's been sitting in the sun all day. Please tell me someone else feels my pain. Luckily at Wasa Sushi & Teppan in Newport Beach, you will not have to worry about waking up with possible food poisoning. Everything at Wasa is always fresh & delicious!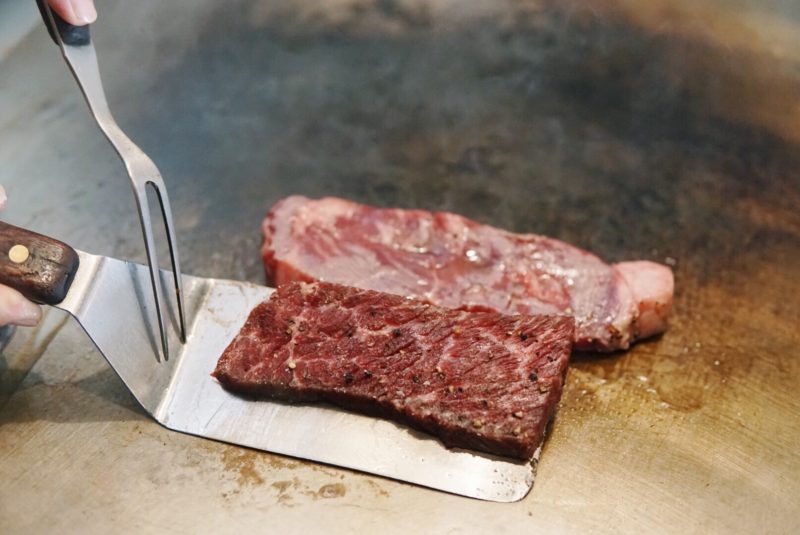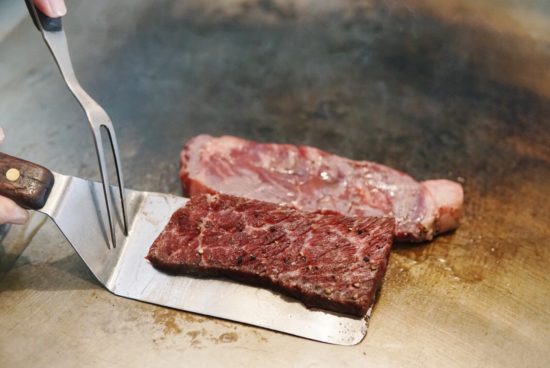 Now if you want something extra special then you're in luck. I told you this menu offers some sophisticated selections. You can also choose Duck Breats, Lamb, Seabass, and the very special Zabuton. It is likely that you have never heard of Zabuton before. Don't worry, neither had I, but you"ll absolutely love this rare Japanese cut of meat.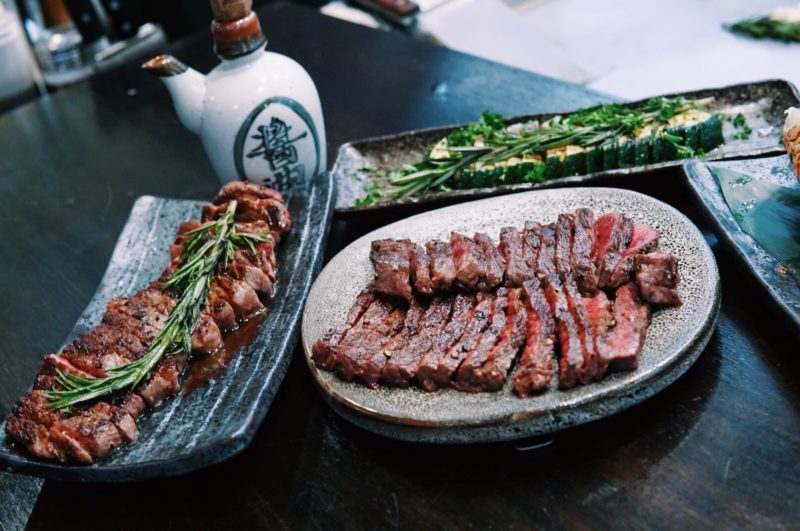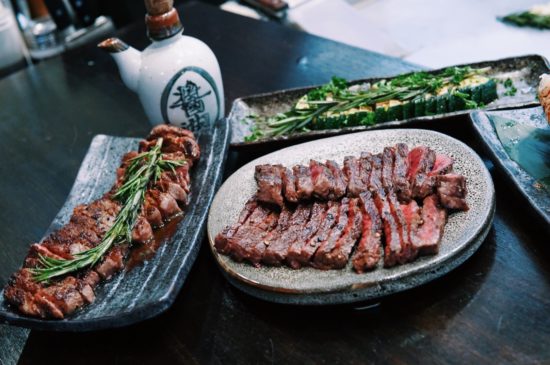 The word Zabuton means cushion and is named after a very tender and marbleized cut of meat from the cow shoulder. This cut is extremely buttery without the fatty texture. I would say this is the closest to real wagyu you will find.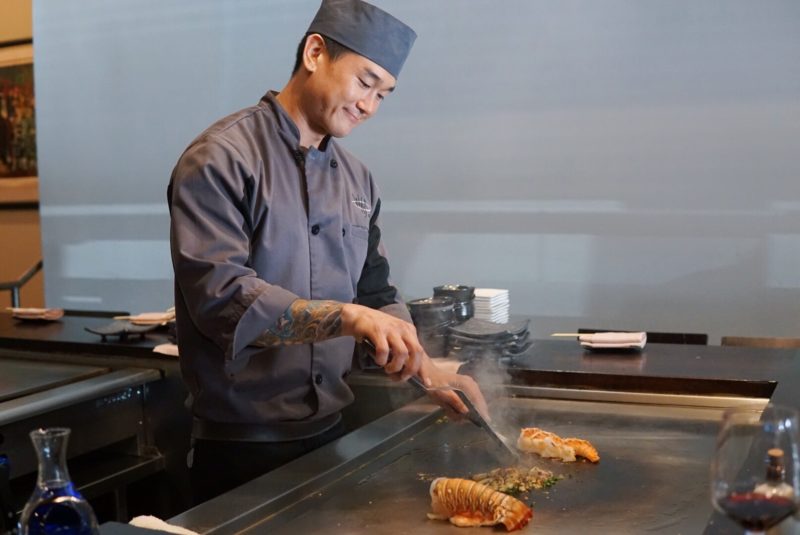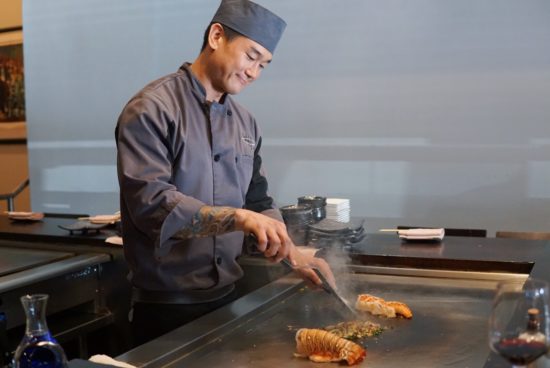 Finally, there is a new Orange County teppanyaki restaurant I can really enjoy.
This is such a wonderful experience. I seriously can't believe it's taken so long for a more sophisticated version with quality ingredients. Next time you're craving some delicious teppanyaki action or excellent sushi be sure to check out Wasa Sushi & Teppan. This place is legit and you can usually find me enjoying their happy hour at the bar any random day of the week.
Wasa Sushi & Teppan
1346 Bison Ave
Newport Beach, CA 92660
Reservations: (949) 760-1511