As the weather starts to cool down, our craving for awesome fall dishes starts to rev up.  Fall is the time for chunky sweaters and some good wholesome comfort food to keep you warm and cozy. With squash in its prime and apples ripe for the picking, we are saying goodbye to Summer and hello to Fall with these fabulous seasonal plates from some of our favorite Orange County restaurants.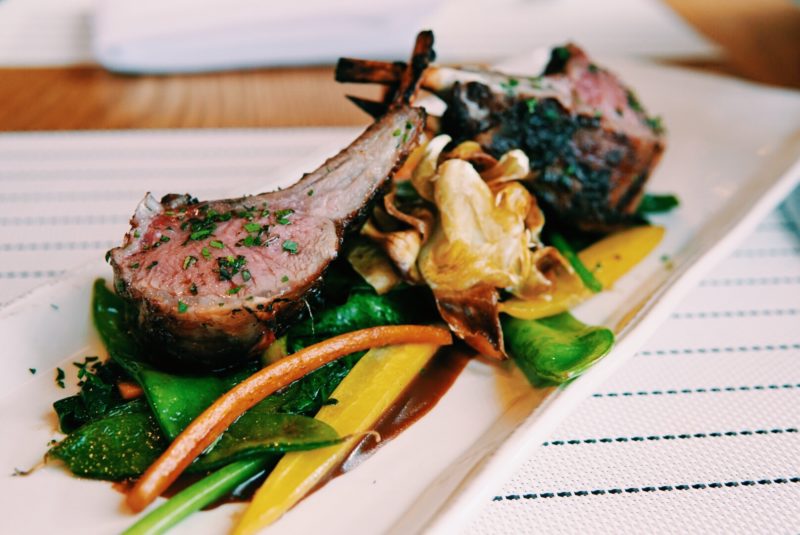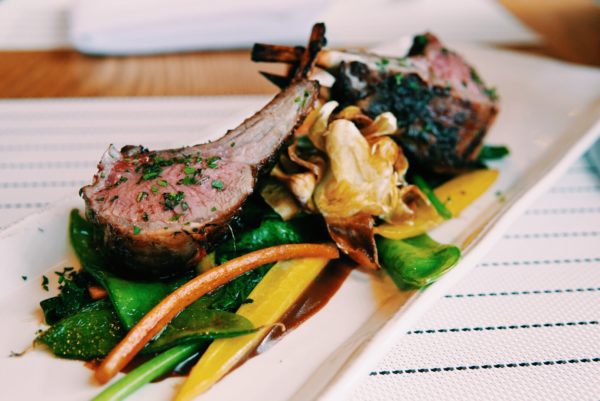 1. Provenance
Provenance is a restaurant that has yet again wowed us with their daily harvested dishes. This Napa-inspired restaurant acquires most of its ingredients through its own on-site organic raised-bed garden.  Their farm-to-table cuisine is as fresh and as seasonal as they come.  Provenance is searing up some all-American comfort foods that will have you flash forward to being home for the holidays.  First, you'll want to enjoy their Meaty All Natural BBQ Beef Boneless Shortribs on a bed of creamy mashed potatoes. The shortribs come with haricot verts, seared yellow bar squash, and brussel sprout leaves making them one of our favorite fall dishes.
If you're feeling a little more exotic, they are also firing up some Honey Balsamic New Zealand Free Range Lamb Chops.  The lamb pairs nicely with fall classics such as heirloom carrots, zucchini ribbons, and crispy artichokes. Provenance also added innovative twists such as veal demi-glace and mint gremolata.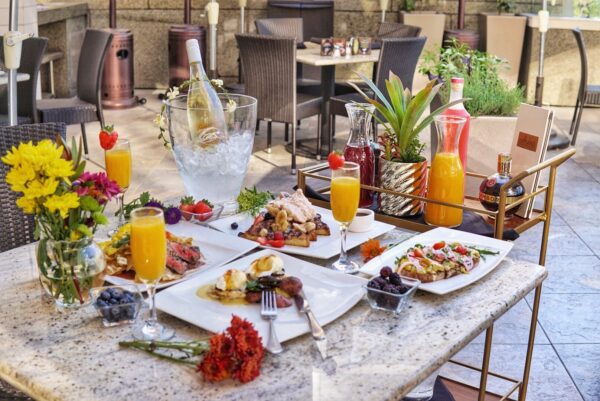 2. Andrei's Conscious Cuisine & Cocktails
Andrei's Conscious Cuisine & Cocktails is pulling out all this stops this Fall with their new brunch menu.  Not only does this restaurant source and serve completely local and organic ingredients, but it also benefits a good cause.  100% of Andrei's net profits are donated to the Andrei Foundation, which supports many charitable organizations.  Now, we can be philanthropic and still splurge on brunch!
The star of Andrei's fall dishes is the Pork Belly Frittata.  It features some Coca-Cola braised pork belly, a cherry tomato confit, ricotta, zucchini, eggplant, fingerling potatoes, free-range eggs, as well as some seasonal greens.  This frittata combines classic fall veggies with a wild Coca-Cola spin.  The fall fun doesn't stop there.  What would brunch be without mimosas?  Andrei's is stepping up our brunch game with tableside build-your-own mimosa carts!  With a wide selection of premium liqueurs, fruit juices, and champagne, anyone can build the mimosa of their dreams.  Andrei's Conscious Cuisine has truly embraced the fall spirit!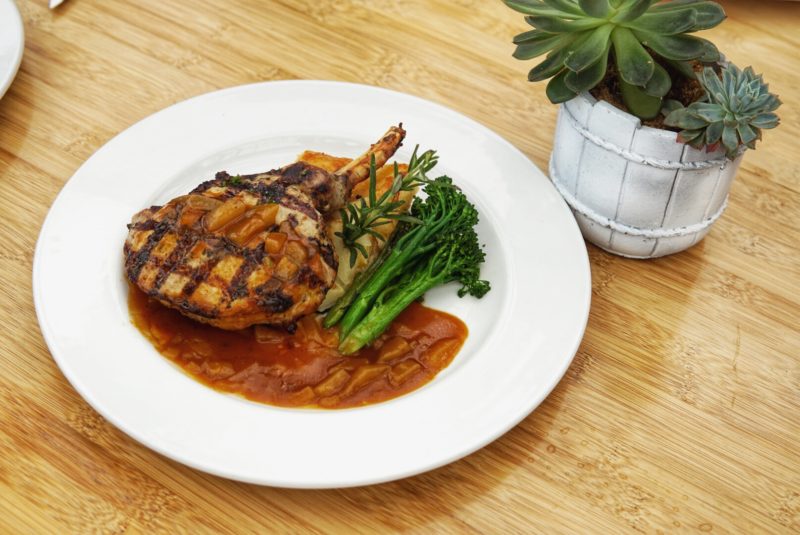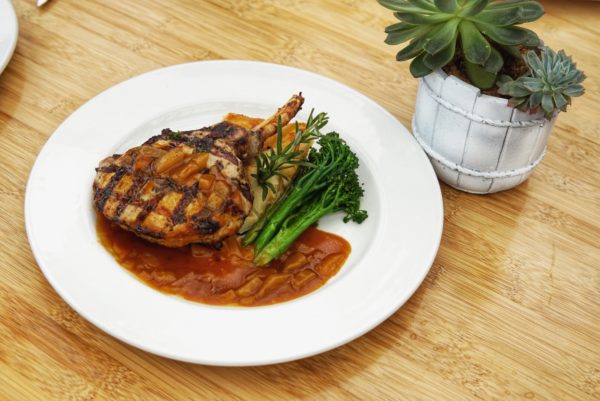 3. Back Bay Bistro
This year, Back Bay Bistro is throwing it back with some quintessential Fall flavors.  At its stunning waterfront location, Back Bay Bistro serves contemporary American cuisine al fresco.  Now, Chef Daniel Dinenez is serving up a modern twist on some traditional Fall ingredients.
First, we have a truly timeless Fall comfort food- Pork Chops.  These accompany sides of scalloped potatoes, broccolini, and a chutney applesauce.  Who wouldn't feel at home eating pork chops and applesauce?  The next dish is a little more unorthodox.  Back Bay is showcasing a seasonal Pumpkin Butternut Squash Ravioli topped with sage brown butter and cranberry relish.  In this Fall dish, the saltiness of the butter balances out the sweetness of the squash perfectly.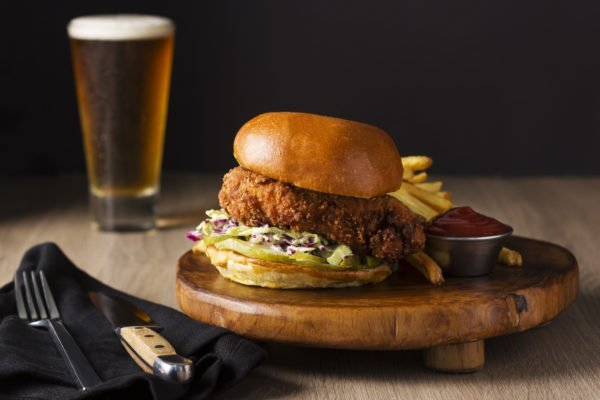 4. Lighthouse Bayview Café
Next, we have the Lighthouse Bayview Café.  On the waterfront of Marina Park, Bayview has dock access for boaters who would like to stop for a bite, in addition to a gorgeous 180-degree view of the mountains, harbor, and city.  This café has a modern beach ambiance coupled with a fun and innovative Fall menu.
In light of Fall, Lighthouse Bayview Café has paired Osso Buco together with a mascarpone polenta, heirloom carrots, and parsley.  Although the Osso Buco may be a little audacious, the natural heirloom carrots and ancient grains from the polenta hold us to our own personal roots of Fall tradition.  In addition, their Fall menu is spotlighting a Fried Chicken Sandwich.  This bad boy boasts some slaw, some house pickles, herb mayonnaise, all on a brioche bun.  This is the perfect hearty comfort food to make us feel at home as the holidays approach.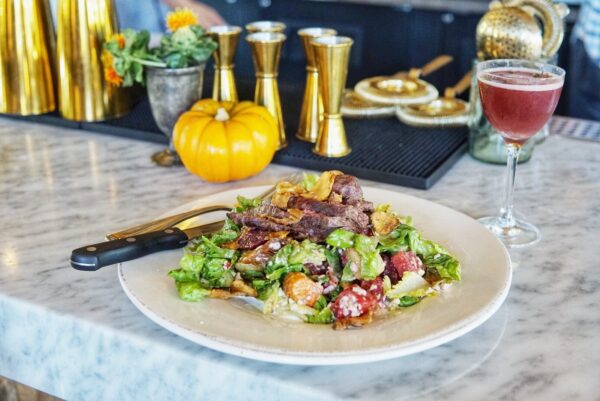 5. Farmhouse at Roger's Garden
Lastly, Farmhouse at Roger's Garden emphasizes their seasonal and sustainable field-to-fork philosophy this year with some hearty new Fall flavors.  Nestled in the center of seven acres of peaceful gardens, Farmhouse is truly a hidden gem in the heart of Newport Beach.  With health in mind, Chef Mead has created a menu comprised of only the freshest, most seasonal, locally-sourced ingredients available. 
The standout Fall dish is the Grilled Prime Flat Iron Steak Salad.  It is rich with roasted carrots, beets, pee-wee potatoes, gorgonzola cheese, roast garlic vinaigrette, crispy sunchoke chips, and horseradish yogurt.  To round out your Fall palate, Farmhouse is also featuring the Dem Apples cocktail.  This drink mixes Farmhouse's in-house spiced apple cider with Blinking Owl Aquavit.  It will surely warm you up in this cool Fall weather.
What favorite fall dishes are you looking forward to enjoying this year?