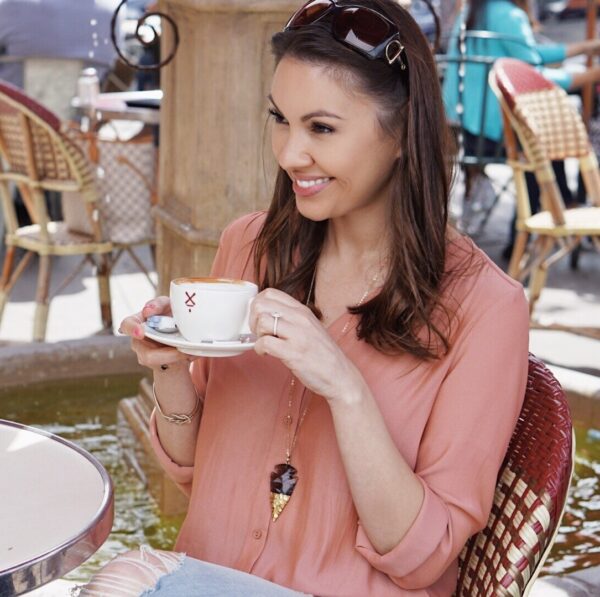 This week we are taking you to Moulin Bistro, a lovely Parisian restaurant and market that will transport you down the cobblestoned streets of Paris. If what you seek is an authentic culinary experience then look no further. Moulin Bistro is as authentic as it gets from its imported tables and decor to its French chefs. So sit back, relax, and enjoy a delicious espresso as we indulge in delectable pastries and signature French dishes.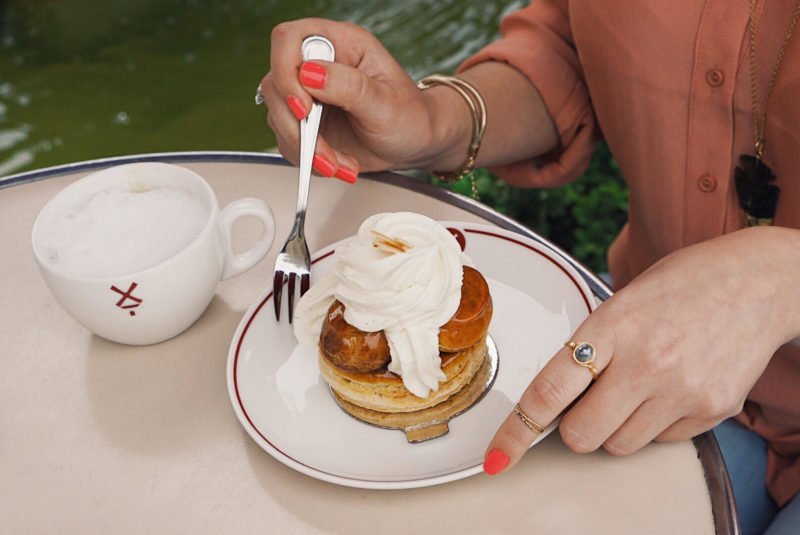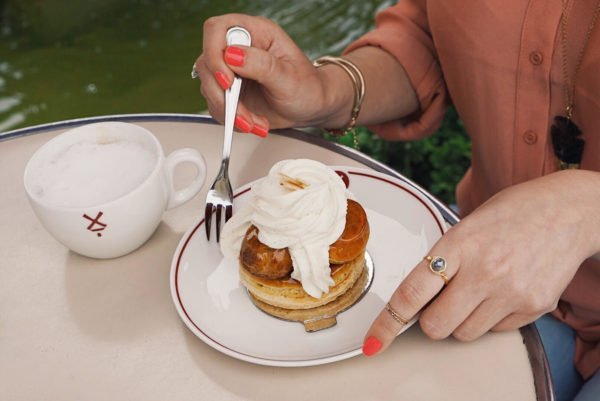 I have wanted to visit Moulin Bistro for quite some time and was first introduced to them at the OC Restaurant Week Launch Party. The moment I had a bite of their coffee cream eclair it felt like time stood still for a few moments. It was the most delicious I had ever eaten. I don't even go for eclairs, but I quickly grabbed 2 more along with several other mini pastries they had spread out across the table. You could say it was love at first bite!
The first thing you"ll notice when you first visit Moulin Bistro is that it is reminiscent of a traditional French market you would find in Paris. There are selections of fresh cheeses, meats, prepared sandwiches, specially selected wines, and french favorites like my favorite beverage, Orangina. All of the decor and even the tables are brought over straight from France by Laurent, owner, and chef. In addition to all the items in the market, you can also find a table and enjoy their perfectly crafted dishes from their Bistro menu.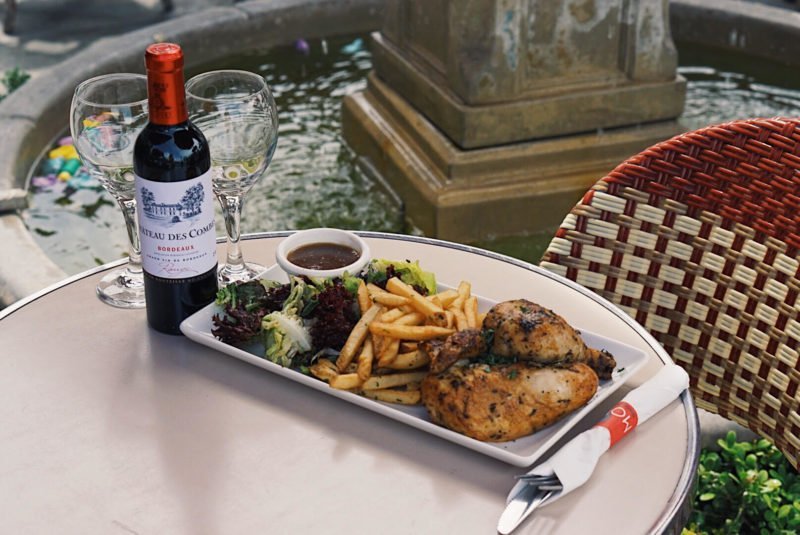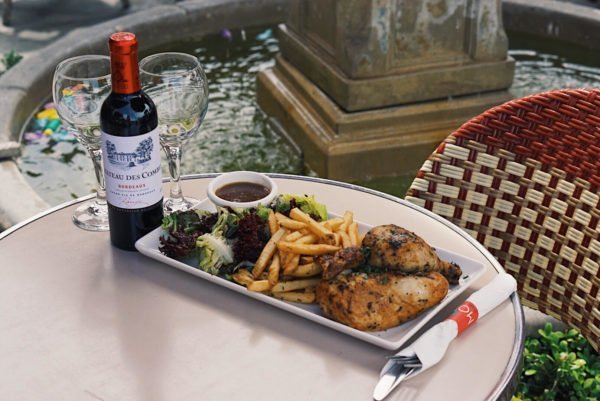 On their brunch and lunch menu, you will find favorites like their Roast Chicken and Frites, La Croque Madame, and French Onion Soup. You can order a delicious cheese and charcuterie board or dive into a delicious crepe. Each day they have a specially curated dinner selection that changes weekly. Dishes can range from Beef Bourguignon to Black Mussels and Frites. Additionally, on Tuesdays and Thursdays, they even have a special 3-course meal. I highly recommend booking reservations several days in advance. For only $29 this is one of the most coveted secret foodie finds in all of Orange County. I highly recommend visiting their website to see what their Tuesday menu is and every Thursday is a salad, with a large juicy ribeye and unlimited frites.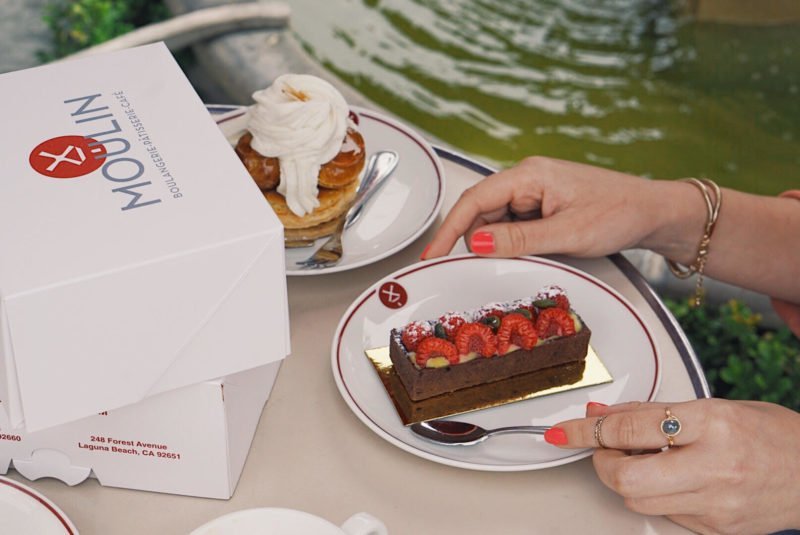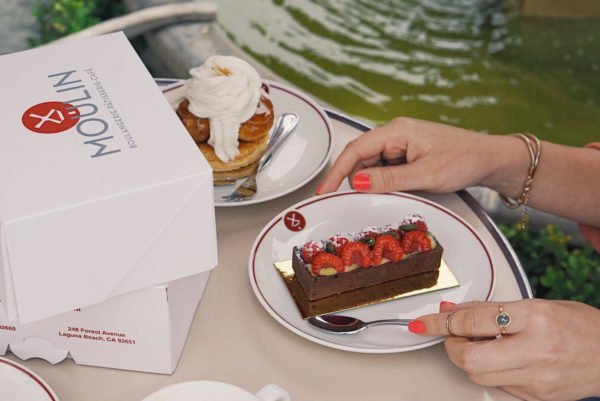 After your meal, you will definitely want to indulge in their amazing pastries.
If you're looking for the perfect gift, or really just to enjoy at home, I recommend grabbing a box of their amazing pastries. These are hands down the best pastries you will find in Orange County. They are as authentic as can be and truly mouth-watering. You'll find all of your favorites including Congolais, Canelés, Calissons, Macarons and so many more. As you will see in the video, their pastries are simply to die for. The Saint Honore I ordered was unbelievable! If you are throwing an event or simply want to make someone's day, then bring them some of these pastries. Or better yet just bring me some of these pastries. I happily accept gifts of delicious food.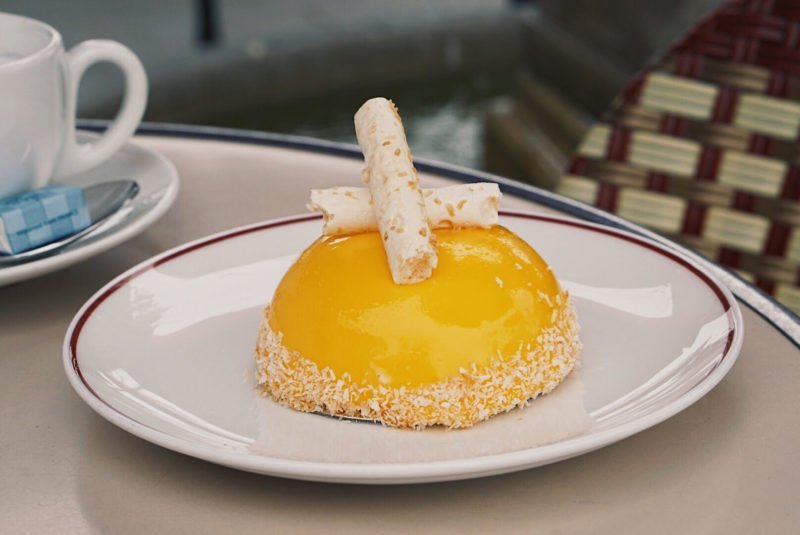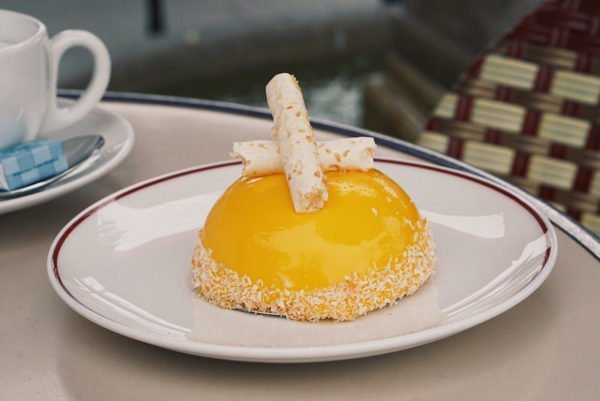 Moulin Bistro is the type of place you sit next to the water fountain outside and slowly sip your cappuccino while enjoying a 3-hour brunch. It would be impossible to indulge in everything this Parisian treasure has to offer in just one visit. I can't wait to head back and enjoy a cheese and charcuterie board with french bread and a bottle of wine.
Moulin Bistro
1000 N. Bristol St., Newport Beach, CA
248 Forest Ave., Laguna Beach, CA