The moment you step into The Country Club in Costa Mesa you"ll feel as if you just stepped into the latest Ralph Lauren catalog. Vintage golf clubs, elegant chandeliers, and plaid accents adorn the walls bringing this rustic-chic restaurant to life.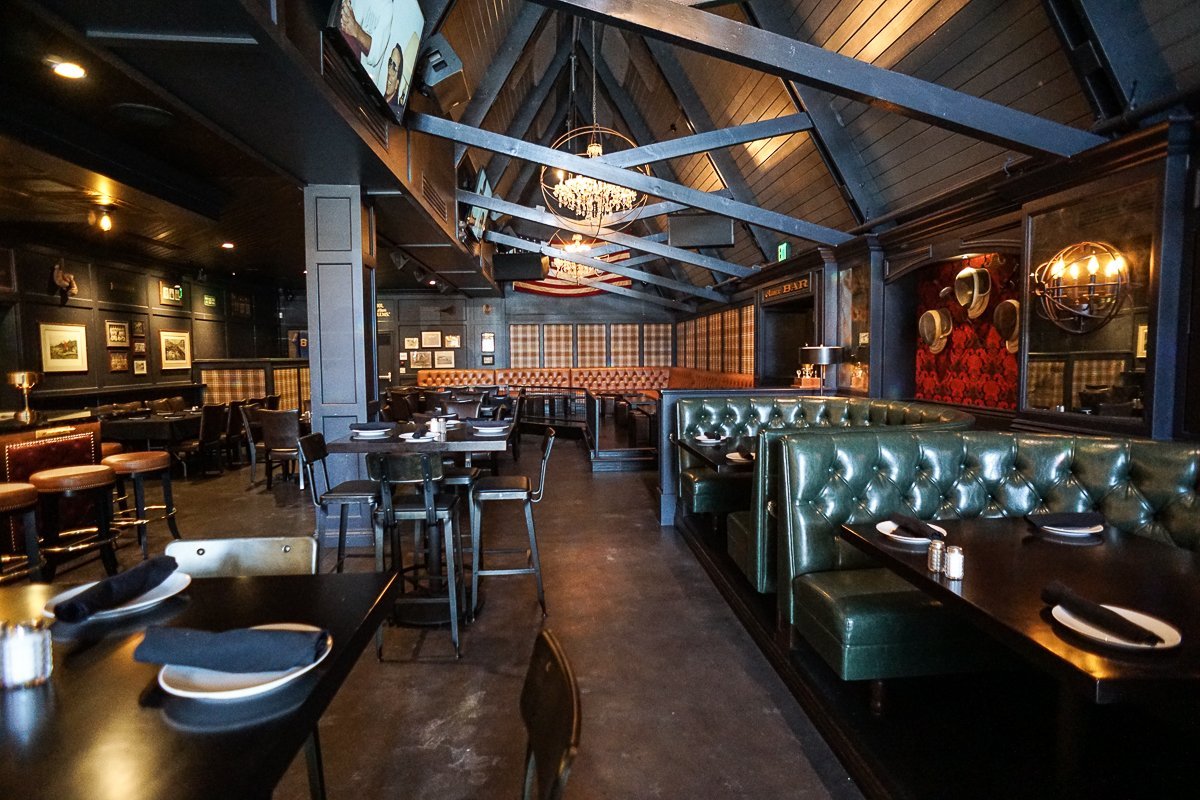 You'll have to be over 21 to dine at The Country Club in Costa Mesa
In addition, you"ll have to leave the kids at home because this new restaurant is twenty-one and over. This is the first time I've ever seen a restaurant only allow diners 20 plus, but I'm not complaining!

The Shinnecock (Eagle Rare Bourbon, Popcorn Infused Old Fashioned)
The cuisine at The Country Club is exceptional and I especially love their brunch. I cannot think of any other way I would rather spend my weekend than to enjoy a 3-hour brunch, drink too many mimosas and be completely useless for the rest of the day.
Luckily The Country Club in Costa Mesa boasts 3 selections of mimosas, as well as an amazing bloody mary and unique signature cocktails like their signature, The Shinnecock. I should also mention that their bloody mary is served with sriracha and cheese stuffed olives that are so good I would pay for the bloody mary and ask for a cup of the olives!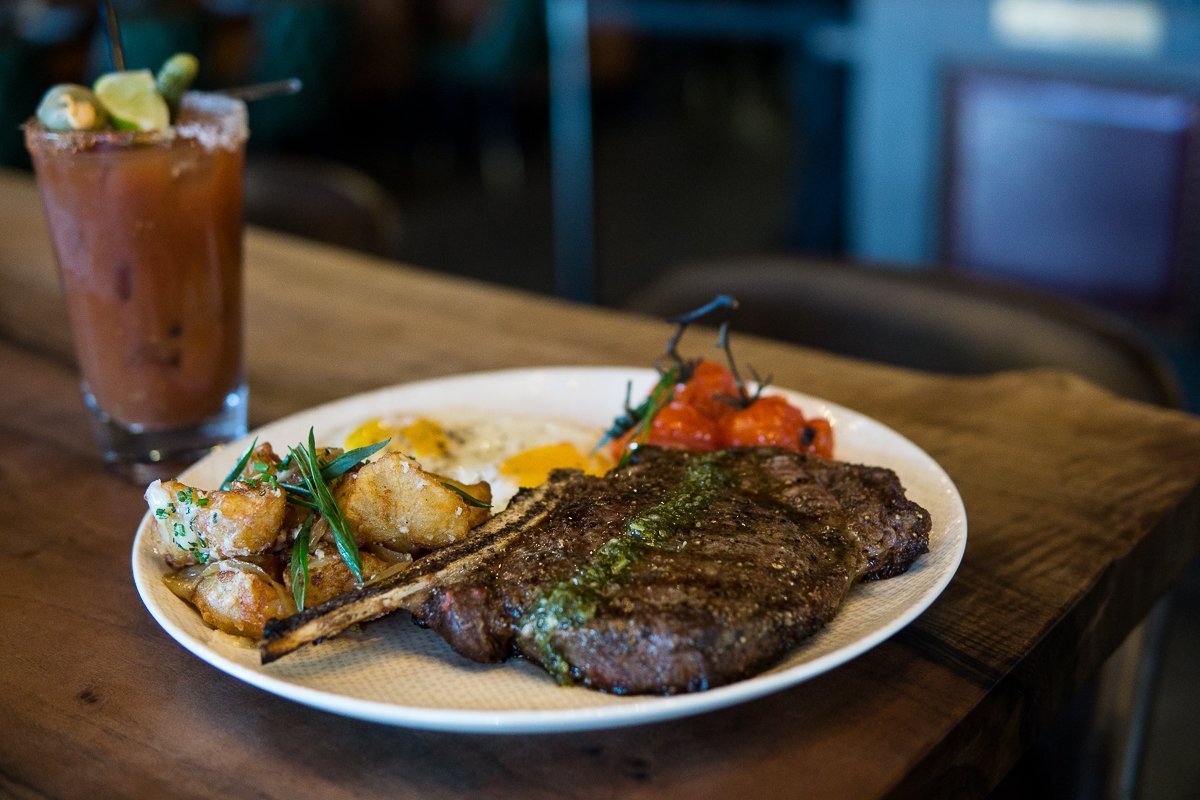 The steak is so incredible, it's difficult to remember the rest of the food is even on the plate.
For our first entree, I went straight for the steak and eggs which I then upgraded to the ribeye. As they say, go big or go home. Let me tell you, this was a ribeye made for Fred Flinstone. Their signature steak and eggs featured chimichurri, Country Club potatoes, roasted tomatoes,  and two eggs your way.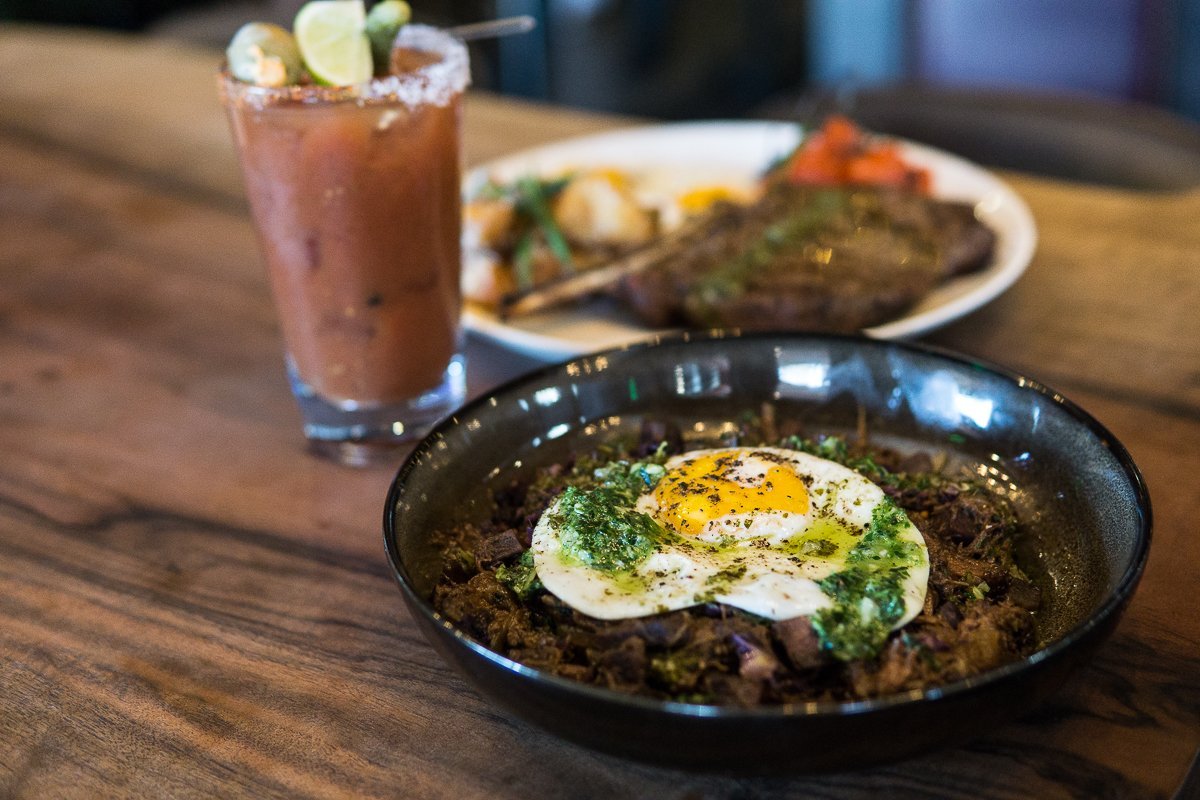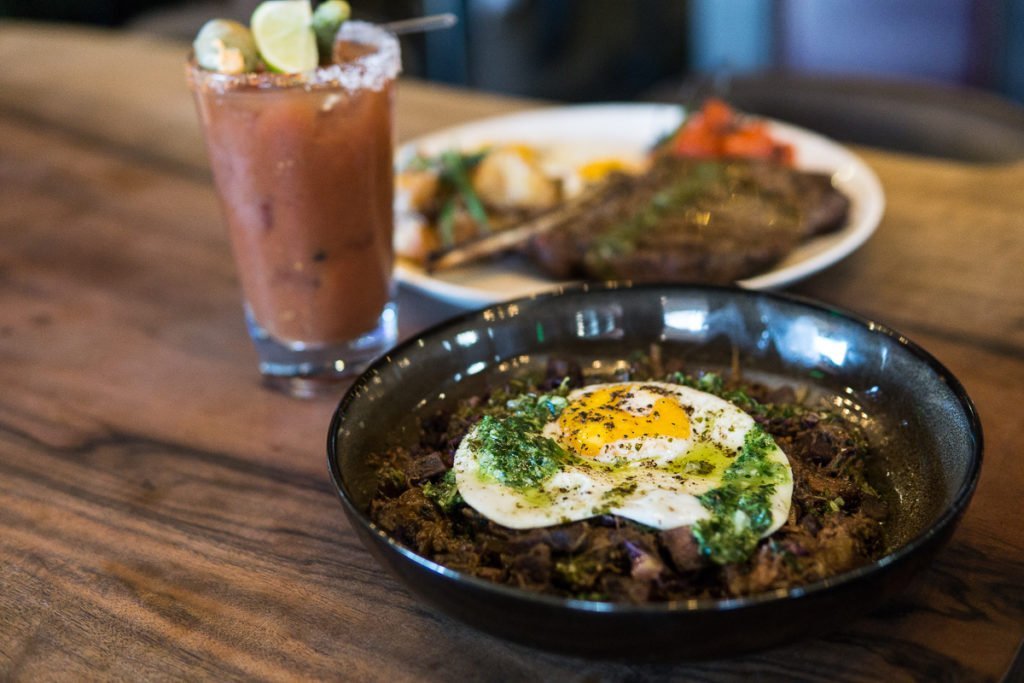 Next, we enjoyed their short rib hash with kale, sweet potato, caramelized onion, pastrami spices, and fried eggs. A good hash perfectly blends each flavor and ingredient seamlessly into one bite. They have always been one of my go-to brunch dishes and The Country Club's short rib hash did not disappoint. The short rib was tender and I loved the addition of purple sweet potato. It added a nice balance to the dish.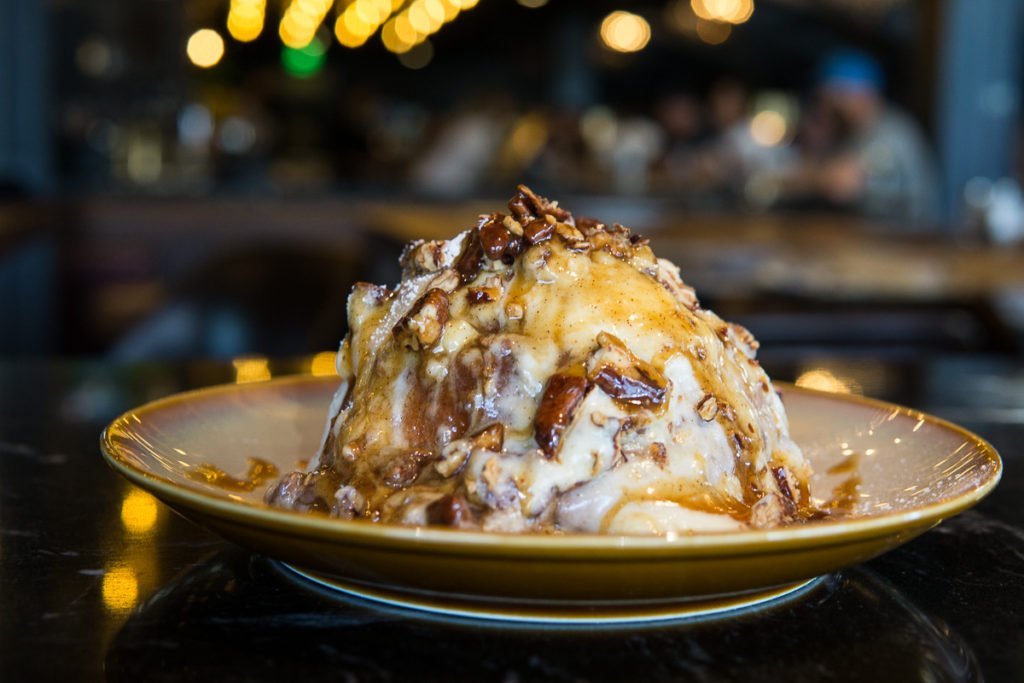 The Country Club donuts are a favorite among guests. They are light, fluffy, and perfect.
Finally, even though we were completely stuffed, we could not leave without trying their popular donuts and their Cinnamon Bun which was the days special. The cinnamon bun was just massive and drenched with ooey gooey icing and caramel. Pillsbury has nothing on these housemade buns.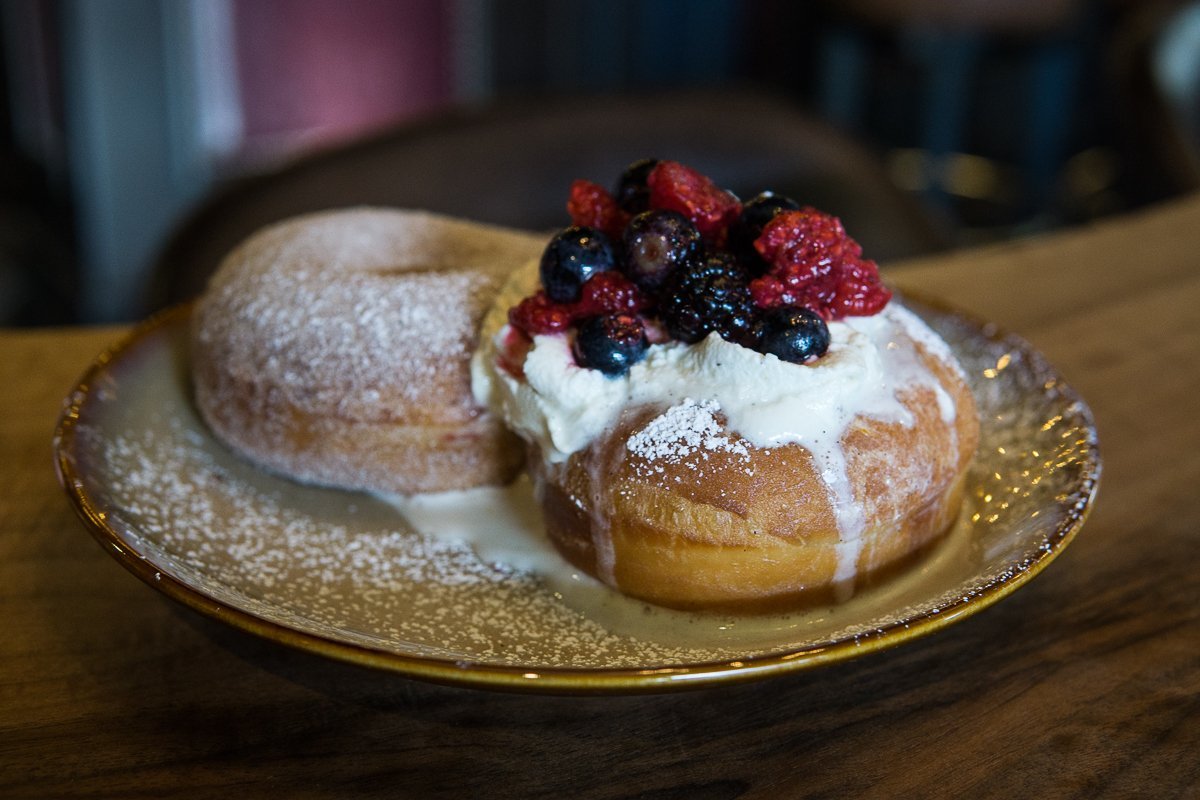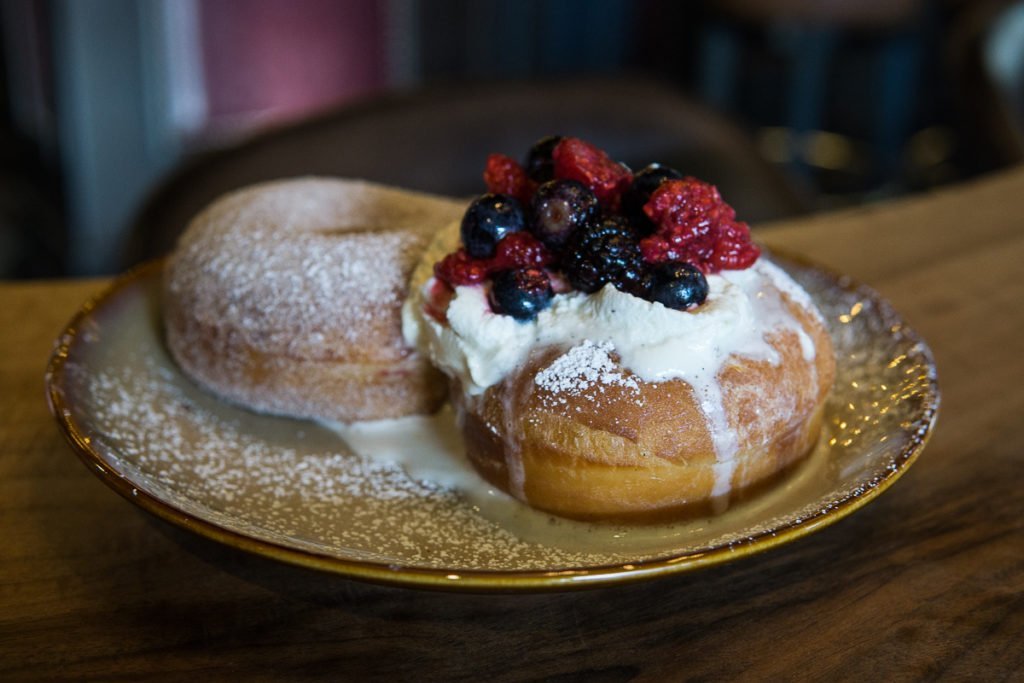 The Country Club in Costa Mesa
330 E 17th St
Costa Mesa, CA 92627
Reservations highly recommended (949) 281-2582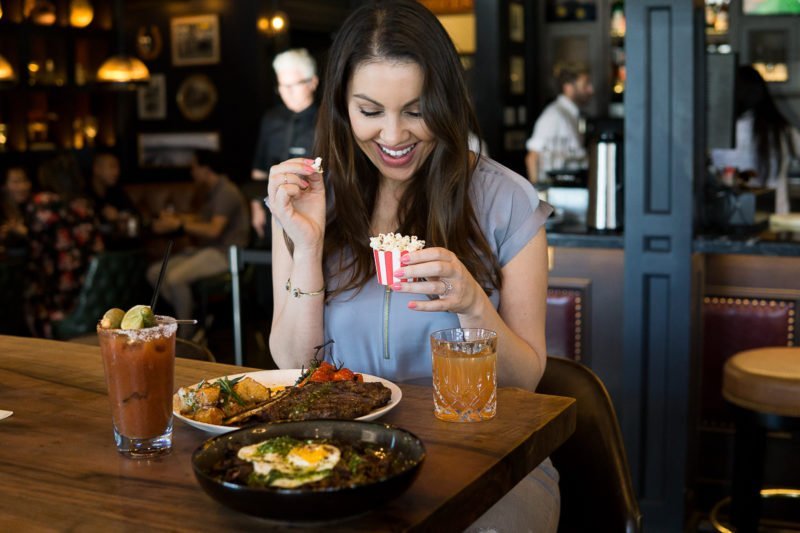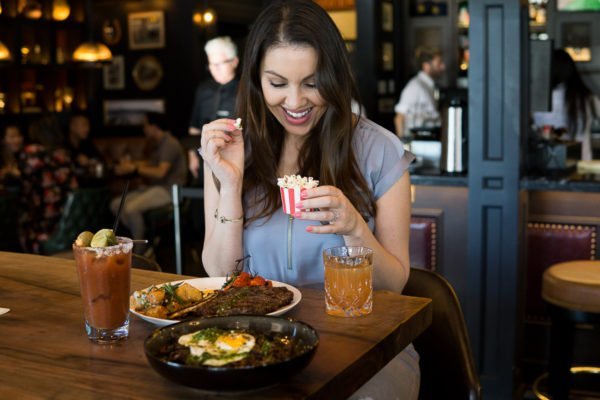 Enjoy These Other Popular Costa Mesa Restaurants