Knotts Scary Farm is one of my must visit attractions during Halloween. There must be hundreds of creepy ghouls around every corner waiting for the perfect moment to get a good scream out of guests. The mazes are incredibly elaborate and this year brings many of your favorites as well as two new mazes which you're definitely going to want to check out!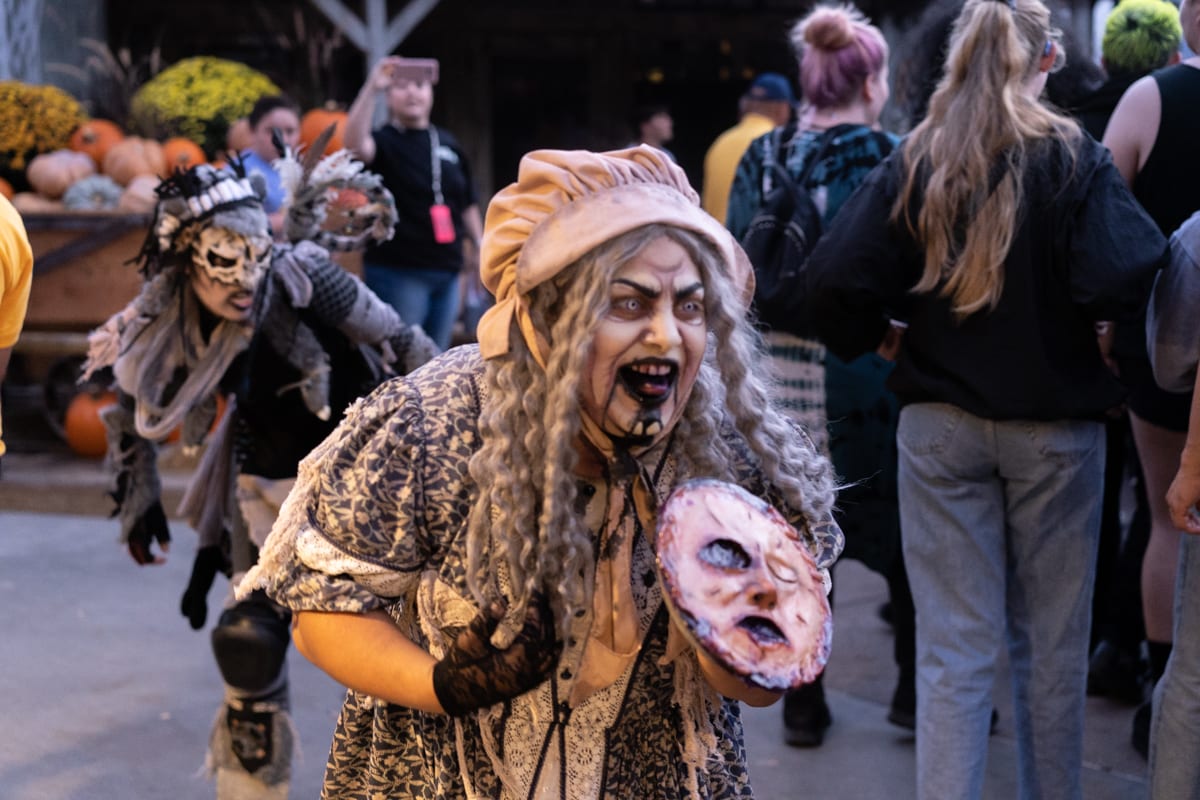 With over 20 mazes it can be tough to sort through them all.
First, let's talk about two of my personal favorites. With over 20 mazes it can be tough to know where to start. My favorite maze this year was Trick or Treat, which I managed to completely miss last year. What I love about this maze is that your group feels completely isolated. They wait a minute or two between each group so you get the full effect and feel like you're in the maze alone.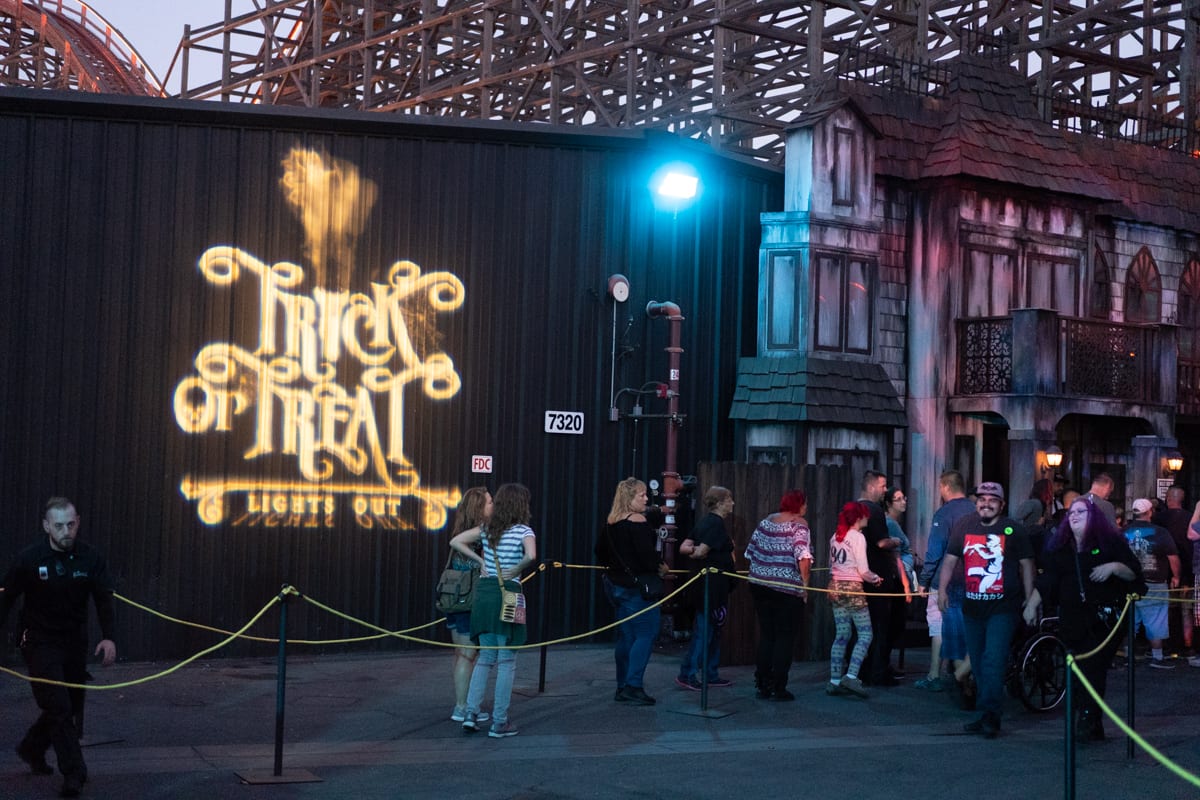 This maze is also incredibly dark and you are given flash lights before you enter. Trick or Treat was so creepy and made me scream more than any other maze. I'm also not an easy scare, so if I was screaming you can bet they did an awesome job popping out of every dark corner.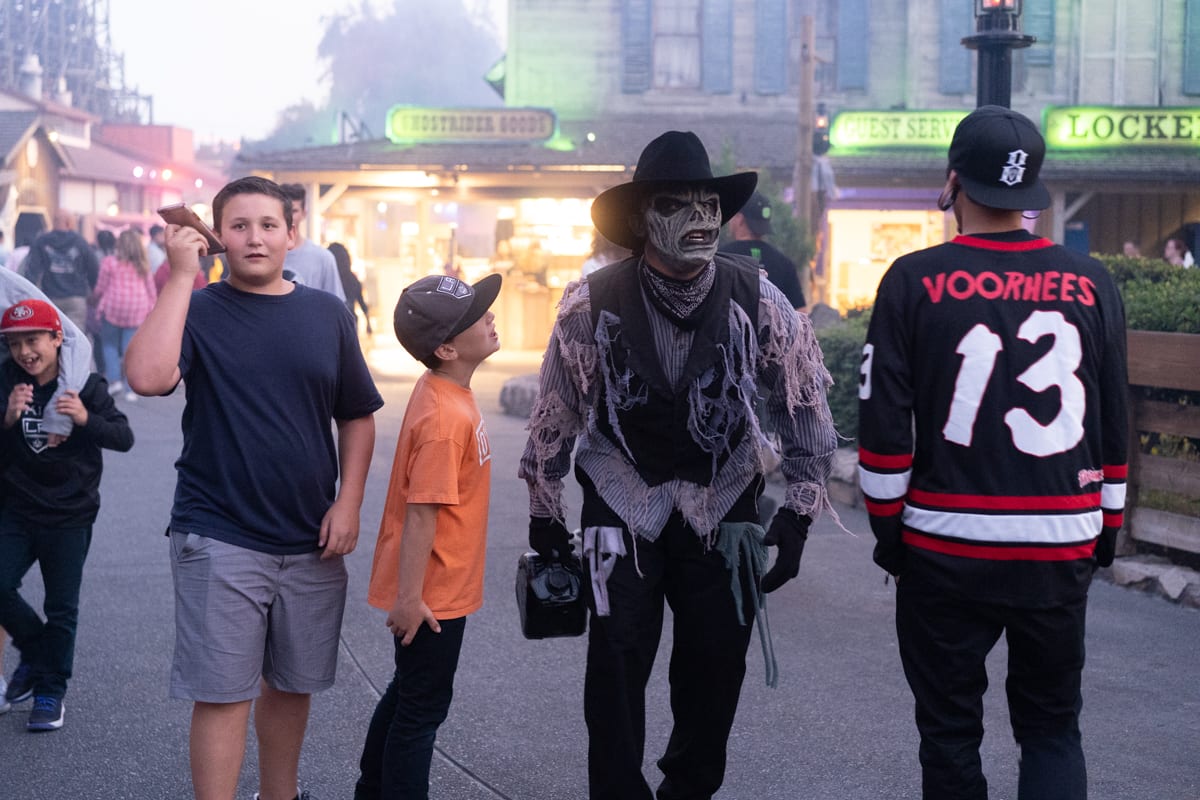 My fellow zombie nerds will love the Infestation maze at Knotts Scary Farm
Another favorite of mine is Infestation. I'm a complete zombie nerd! I haven't missed one episode of The Walking Dead so you better believe I was all over a maze that lets me shoot zombies. I got so competitive running around trying to shoot them all. I absolutely love this maze and I'm so happy they kept it this year. It's also the largest maze in the park.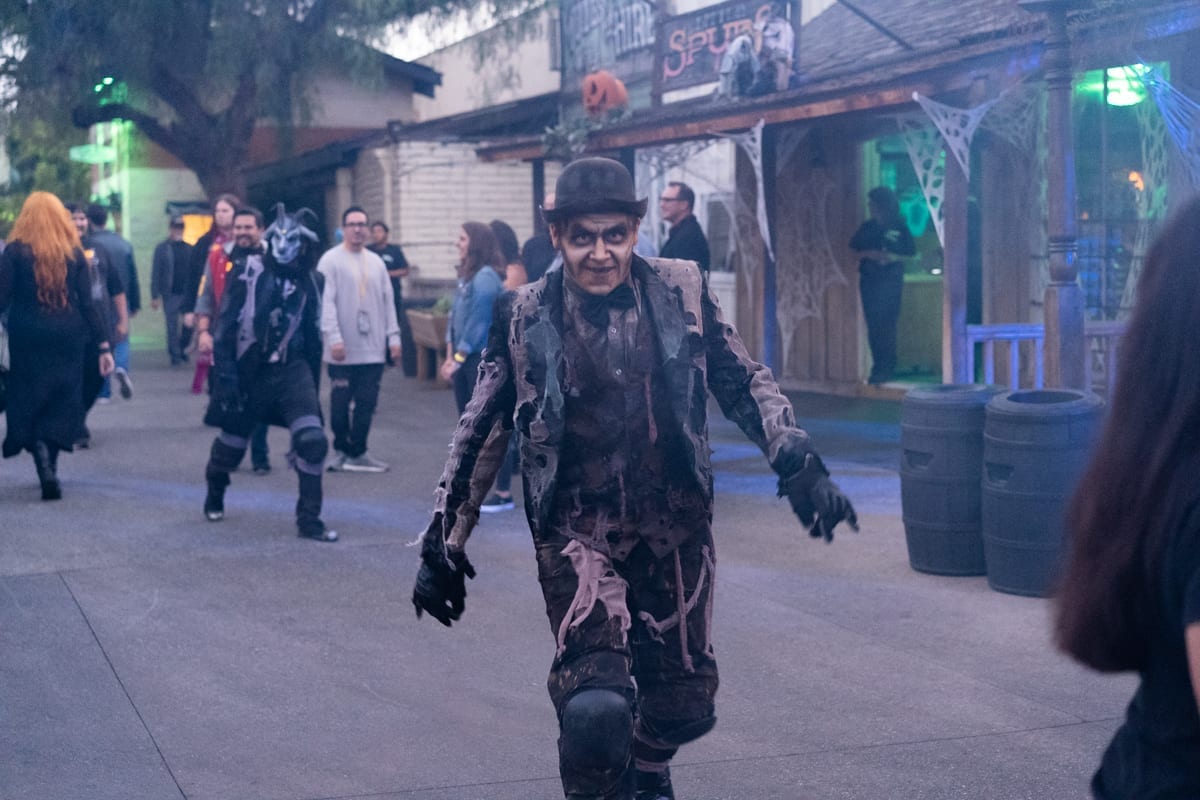 The two new mazes are also great. The first is The Depths which makes you feel like you're walking through a creepy swamp as weird creatures pop up from the water to scare the living daylights out of you. This maze is especially neat because the lighting effects really make you feel as if you're walking through water. The lighting also makes it difficult to see anything lurking below, making it even more effective for sudden scares.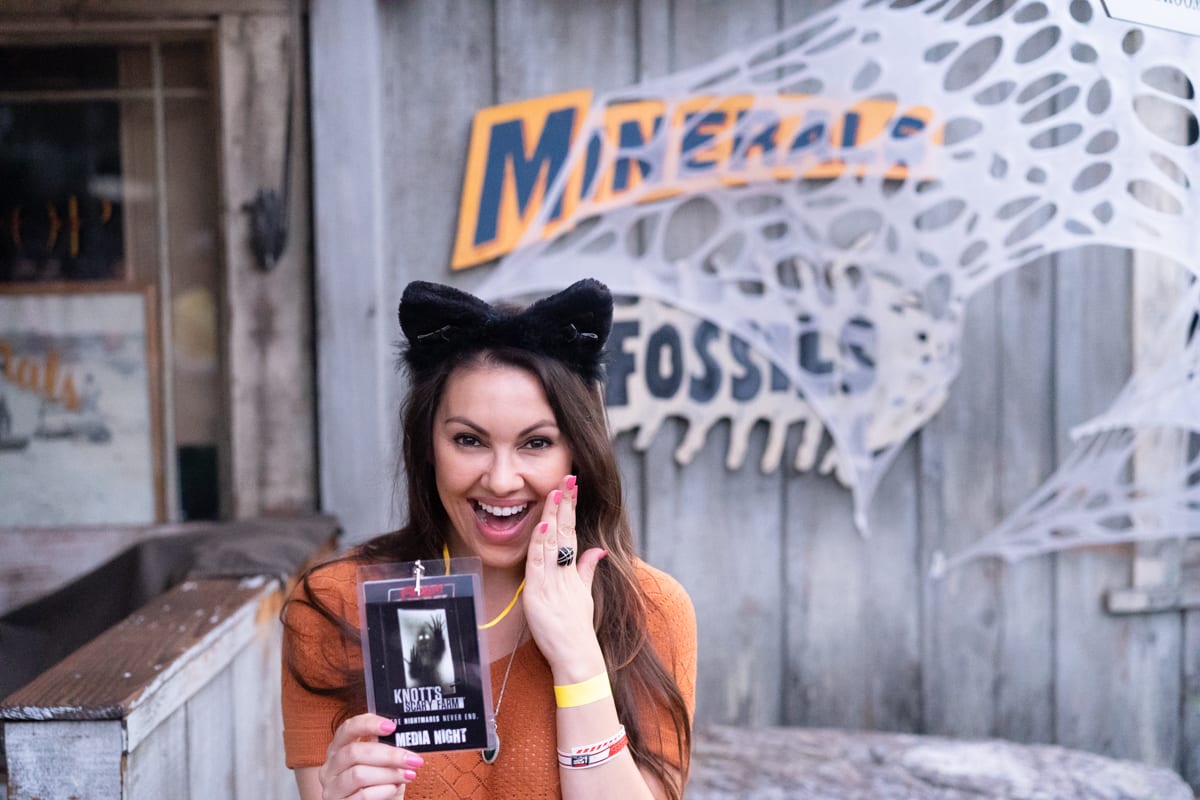 Dark Entities is like being trapped in your favorite Aliens movie.
The other new maze is Dark Entities. This maze is like being trapped in your favorite Aliens movie. In fact, it kind of takes all alien movies and combines them into one. Again, I'm a complete nerd so I was all over this. The special effects are awesome and I seriously have to compliment all the actors. They are so good in every maze and are always in character. In Dark Entities you're walking through a spacecraft that's been boarded by an alien entity. As you go deeper and deeper you see that the aliens are killing and infecting members of the ship. At the very end you"ll get to meet the alien queen and I'll just say, I think Aliens has nothing on Knotts Scary Farm!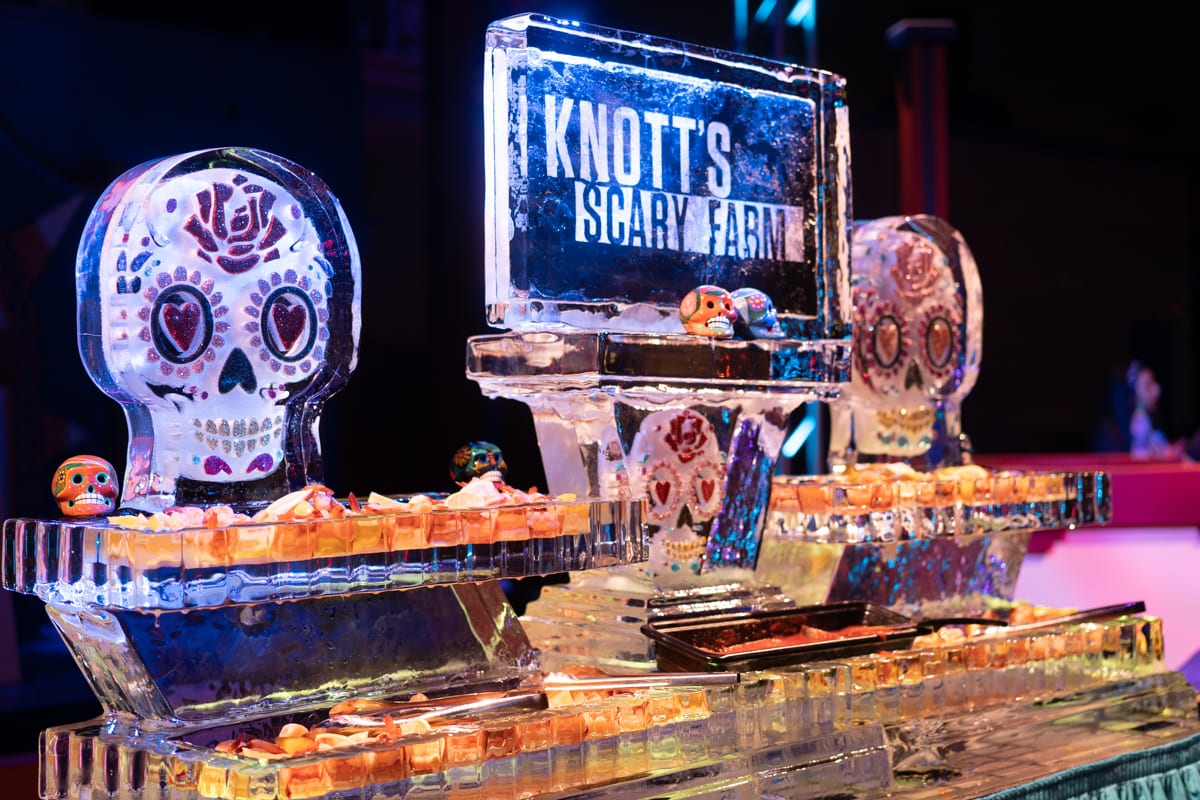 Have you been to Knotts Scary Farm? Which was your favorite maze? Oh, and how cool is this huge ice block display with shrimp cocktail for their opening night? Knotts Scary Farm knocks it out of the park again, not that I'm surprised. They bring the scares every Halloween!