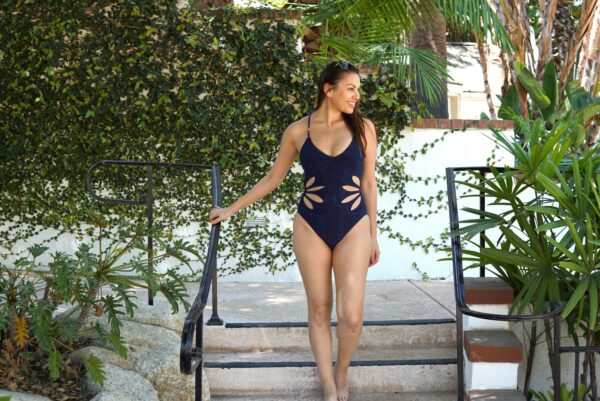 If you're looking to plan the perfect relaxing getaway then look no further than Glen Ivy Hot Springs.
Glenn Ivy is like a relaxing desert oasis complete with 19 mineral baths and pools, a red clay mud experience, delicious cuisine, and top-notch spa treatments. Glen Ivy is also conveniently located in Corona California making it a perfect retreat if you're planning a trip to Temecula wine country.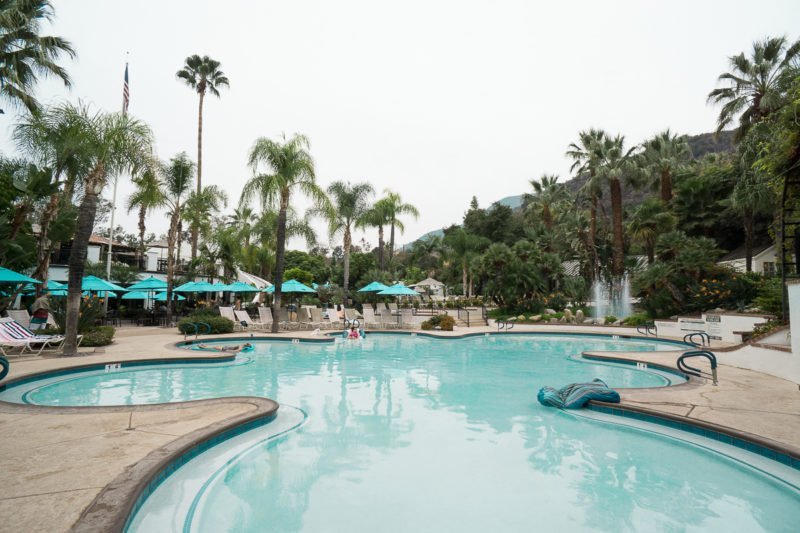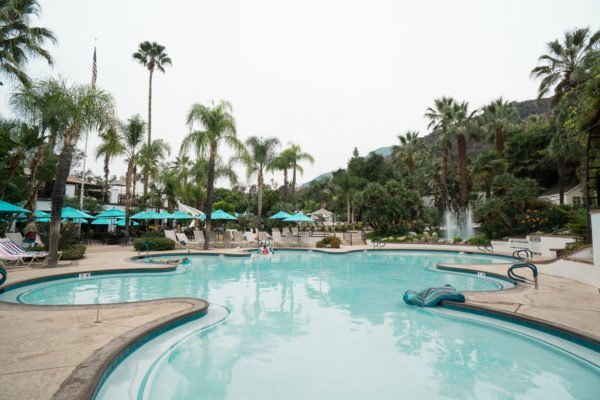 When you first arrive you"ll definitely want to take advantage of their numerous mineral baths. My personal favorite is their sulfur baths. Sulfer is well known for its antibacterial properties and their geothermal waters are also helpful for easing joint pain. If you have acne prone skin you can even look for [amazon_textlink asin='B00260GSD0′ text='skincare masks' template='ProductLink' store='prettyfitfood-20′ marketplace='US' link_id='5f04221e-4ce8-11e8-b114-f1aa1461cd29′] which contain this beneficial ingredient.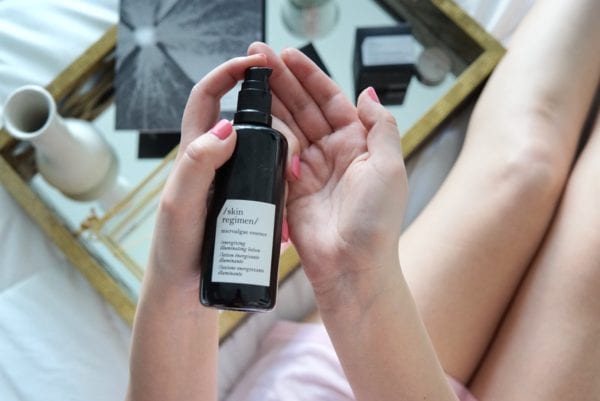 After soaking our cares away, my girlfriend and attended a seminar with the founder of Skin Regimen, Dr. Claudia Aguirre. If you have been to Glen Ivy for any of their spa treatments then you already know how amazing their products are.  I'm in love with their [amazon_textlink asin='B00BACFCQY' text='detox overnight mask' template='ProductLink' store='prettyfitfood-20′ marketplace='US' link_id='b8003530-4e33-11e8-9d16-ef147c62416b'] which I've been using for over a week. Each morning when I wake up my skin is noticeably softer than the last.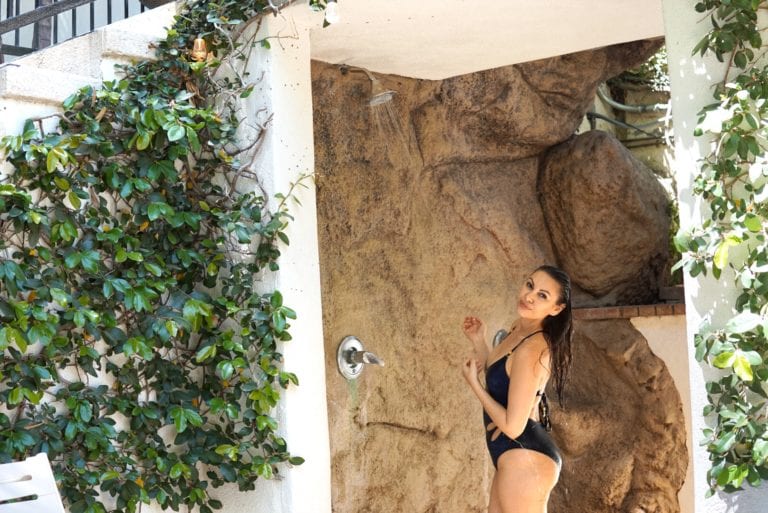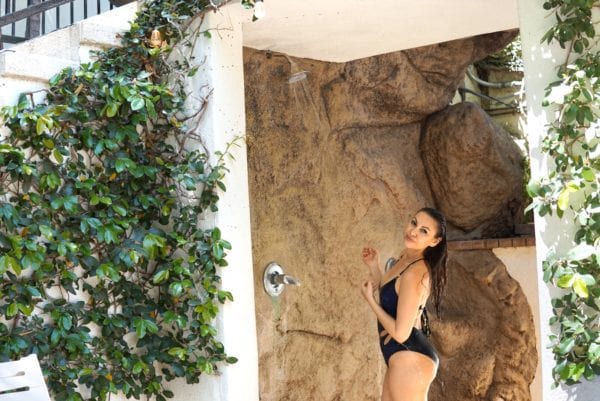 Many of you may not know, but I have a vast background in skin care.
When I first moved to California over 15yrs ago I began researching and making my own skin care products. What started as a soap making hobby turned into developing all of my own creams, serums, and cleansers. I began purchasing wholesale ingredients ranging from essential oils, botanicals, to high-end ingredients like arginine. Later, I worked for a very famous doctor in Beverly Hills who ran a medical spa frequented by celebrities. I've assisted in treating everyone from the Kardashians to Lady Gaga. I then went on to run a medical spa in Manhattan Beach. Once I moved to Orange County I became the director of operations for three medical spas. Now I run a marketing company and follow my true passions as a cuisine and travel writer and photographer.  I will, however, always have a passion for skincare.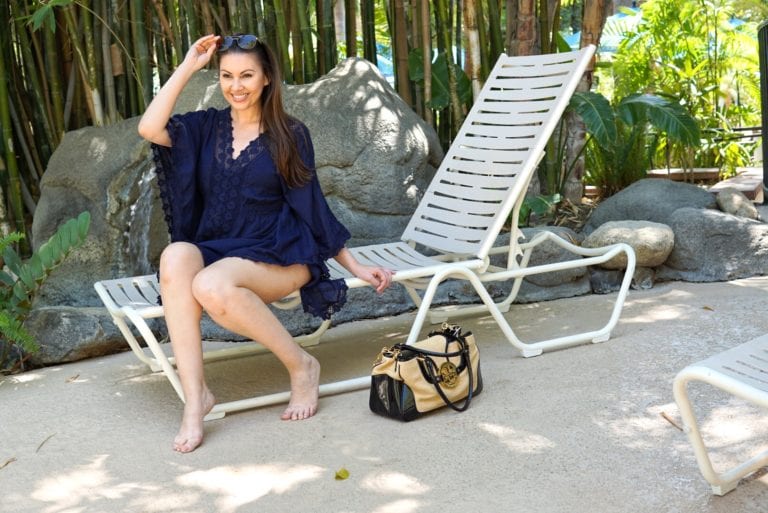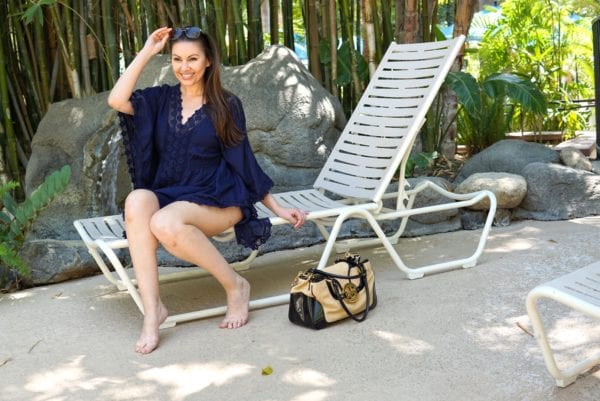 Given my background, it is only natural that I love hearing about different skin care products and new developments within the skin care community.
Skin Regimen is a great line which can only be found at their site and at select spas throughout the country. Their products combine a wealth of beneficial ingredients and look to inspire the senses through therapeutic and all natural scents. They are used in all of the spa treatments at Glen Ivy and pair perfectly with the beautifully relaxing environment.