The OC Fair never ceases to amaze me and the 2018 OC Fair is no different. Each year is a battle to outdo the prior year's fantastic foodie feats. It is a time-honored tradition that each summer I loosen up my belt notch and take a dive into some of the craziest fair food you"ll ever find. Enjoy our media preview below as well as some tips on how you can save this year!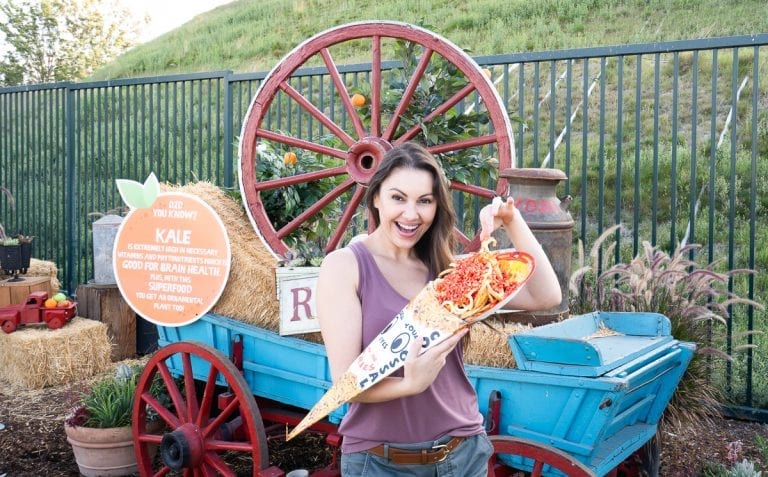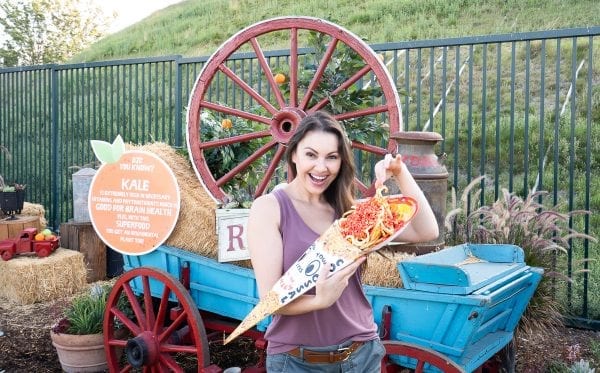 There is an entire booth dedicated to Hot Cheetos which has blown up in the past 2yrs as a favorite ingredient amongst Orange County foodies. These Flaming Cheetos Cheese Fries are literally bigger than my head. I could feed a family of 5 with this so plan on bringing out the entire crew.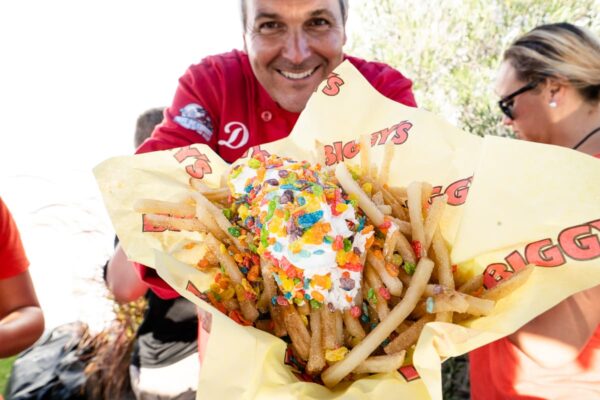 New this year are Caramel Crack Fries featuring French fries tossed in butter and sprinkled with cinnamon sugar then drizzled with salted caramel sauce and topped with whipping cream and sprinkles. These were actually pretty tasty and reminded me of the cinnamon toast I used to love to eat as a kid.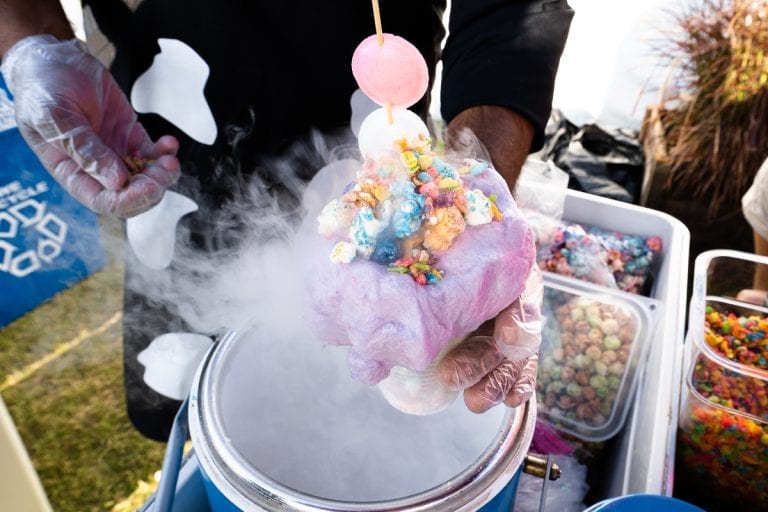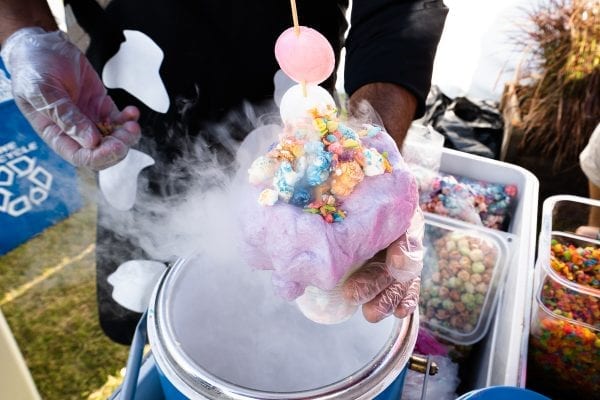 Back by popular demand is the Unicorn Nitro Pop, a cotton candy ring around a colorful cup of kettle corn and whipped cream, submerged in liquid nitrogen. You"ll find this popular colorful treat at Nitro Whip and RCS Cowboy Kettle Corn.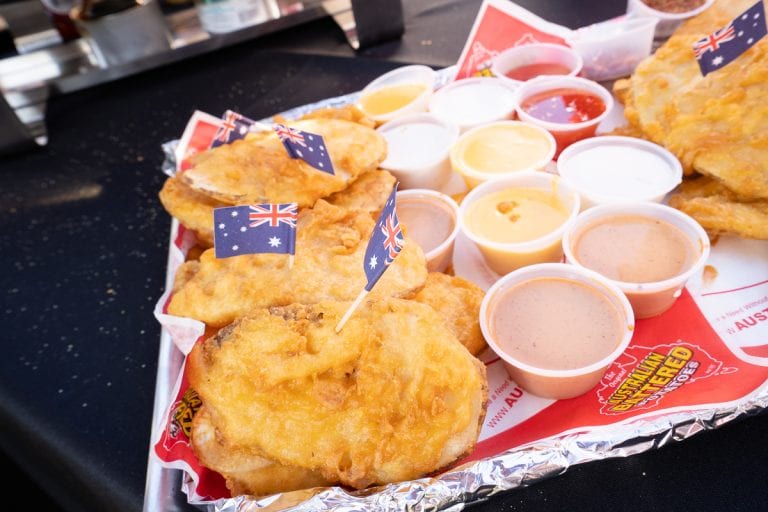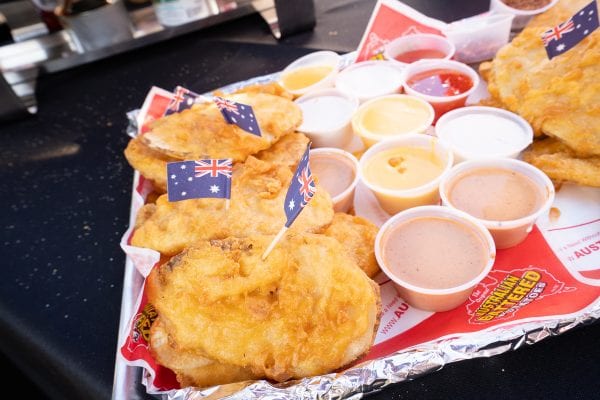 I really enjoyed these enormous Potato Skins which you can customize with a wide variety of toppings. I basically just dipped mine in a little bit of everything and they were quite delicious.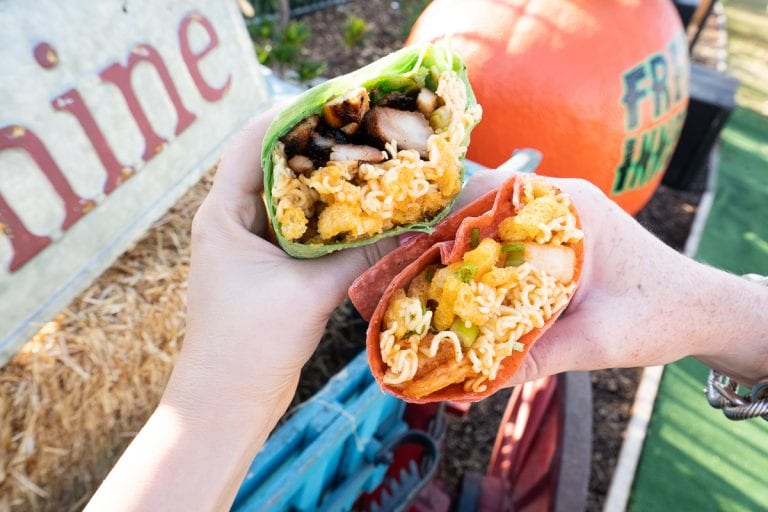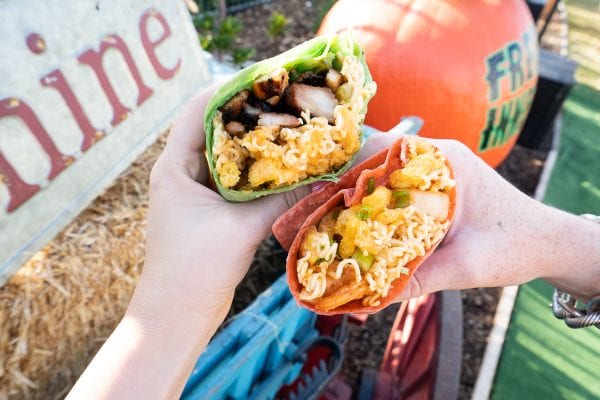 Also new this year are Shrimp or chicken Ramen burritos found at Chicken Charlie's. Your low budget student meal just got a serious upgrade.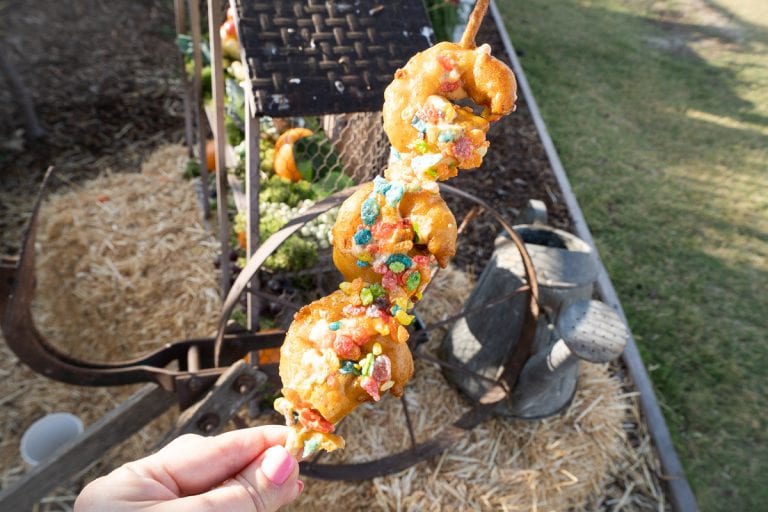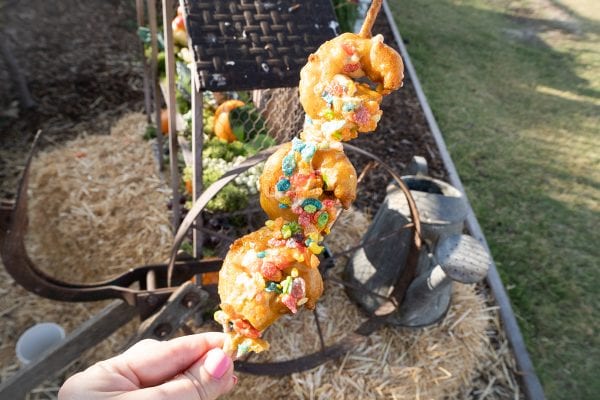 If your down for a little spice, and who isn't, then you're going to love these tempura fried spicy shrimps topped with fruity pebbles. I'm seeing a theme trending this year.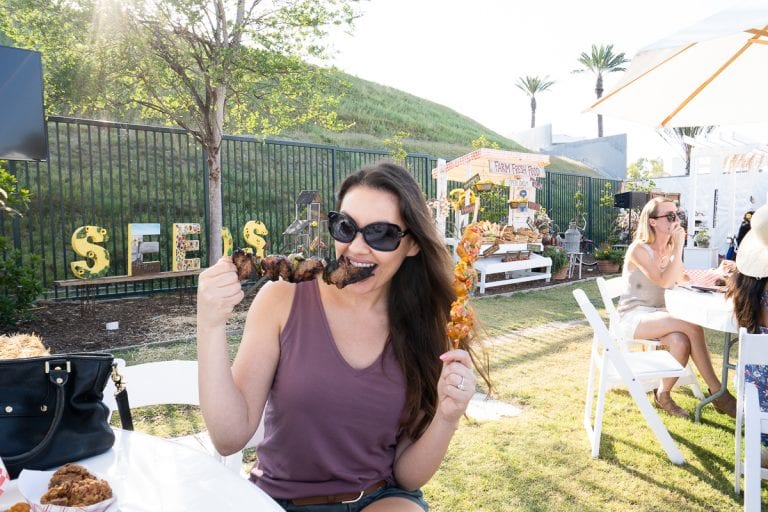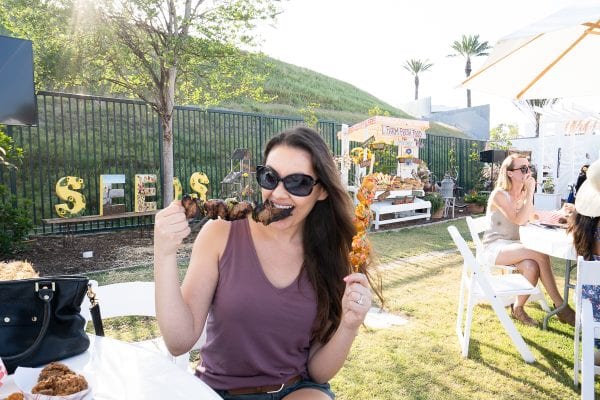 Fianlly, my favorite treat this year were these enormous grilled steak kabobs. These are huge and this picture does not even do them justice. They are also delicious, incredibly tender, and taste as if they've been marinating for hours. Its go big or go home at the OC Fair!
There are also plenty of ways to save at this years 2018 OC Fair. I definitely plan on heading back to go on some rides for the Sunday deal. You can't beat $35 for unlimited rides! I'm also pretty certain I can find even more crazy food! Below is a list of all the ways you can save each day of the week.
WEEKDAY DEALS
WEDNESDAY
– We Care Wednesday (noon – 3 p.m.) Free admission and one carnival ride with a donation to that day's charity. July 18, school supplies drive; July 25, food drive; Aug. 1, children's book drive; Aug. 8, clothing drive.
THURSDAYS
– New! Wear Overalls Day (noon-3 p.m.) Fairgoers who wear overalls get free admission.
– $3 Taste of Fair Food (noon-4 p.m.) Sample a variety of food from different vendors for $3 each.
– Kids Day (all day) Children 12 and younger receive free admission.
FRIDAYS
– Seniors Day (all day) Guests 60+ receive $5 admission and free Ferris wheel and merry-go-round-rides.
– $2 Rides & $2 Games (noon-4 p.m.) Try out all of the Carnival and Midway attractions for just $2 each.
WEEKEND DEALS
SATURDAYS
– Best Deal Ever! (11 a.m. – 1 p.m.) Admission is half price ($7) for all guests, and rides are half the carnival tickets to ride.
SUNDAYS
– New! Sunday Fun Day (11 a.m.-1 p.m.) Admission is half price ($7) for all guests. Rides are half the carnival tickets to ride, OR guests can purchase a $35 unlimited ride wristband (11 a.m. – 1 p.m., valid until 4 p.m.)
Additionally, below is also a list of all the new fair food you can find at this years 2018 OC Fair
A sampling of new food items for 2018
Peanut butter, jelly and Siracha funnel cake – Dutchmen's Funnel Cakes
Deep-fried cheese curds, mac & cheese bites, shrimp & cheese jammers, and more – new stand: Who Fried the Cheese?
Deep-fried filet mignon on a stick – Chicken Charlie's
Spaghetti donut formed with pasta and topped with pesto, alfredo, carbonara or marinara – Pignotti's
The OC Crunch Cinnamon Roll featuring caramel, cinnamon crunch cereal and frosting – D&D Country Fair Cinnamon Buns
Lasagna nachos with pasta chips and pesto, veggies, cheese, marinara and meats – Pignotti's
Pine and Swine sourdough bread with butter, garlic, cheddar and mozzarella cheese, pineapple and ham – Ten Pound Buns
Caramel Crack Fries featuring French fries tossed in butter and sprinkled with cinnamon sugar then drizzled with salted caramel sauce and topped with whipping cream and sprinkles – Biggy's
Chili chamoy candy apple coated with sweet and spicy chili and tamarind flavors – Brander's Candyland
Unicorn cotton candy donut with sparkling strawberry glitter glaze, rainbow candy, bubble gum cotton candy – Texas Donuts
Boba comes to the Fair and flavors include passion fruit, Thai, oolong, mango, jasmine and lychee – new stand: Holy Cao's Boba Tea
Shrimp/chicken Ramen burritos, deep-fried pineapple on a stick – Chicken Charlie's
Unicorn, Orange Dream and Mermaid Floats featuring cotton candy and rainbow toppings – Candy Factory
Big Skillet cookie, an oversize chocolate chip cookie topped with vanilla ice cream and drizzled with chocolate syrup – Totally Baked Cookie Joint
Toppings bar for cinnamon buns including cherry pie filling, Mini M & M's, salted caramel and maple bacon frosting – JP's Old West Cinnamon Rolls
Poke and sushi bowls, orange chicken burritos – Eddie's Asian-Inspired Cuisine