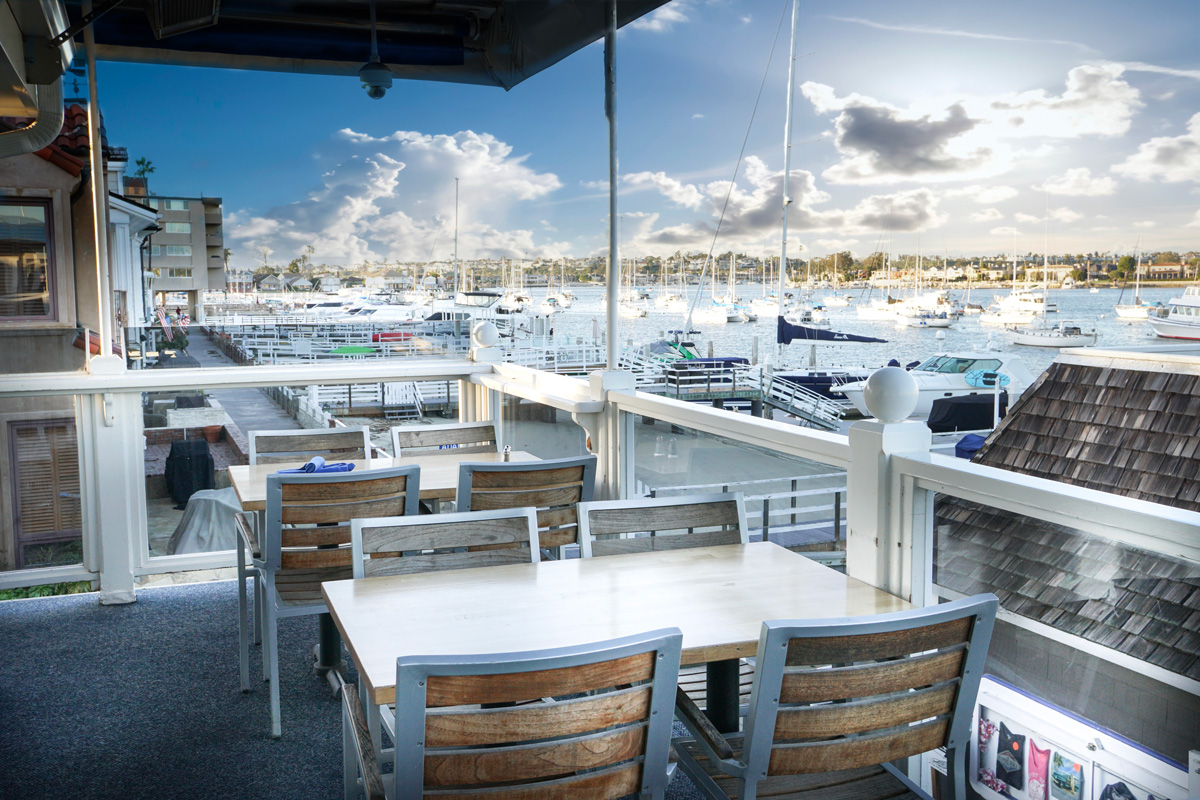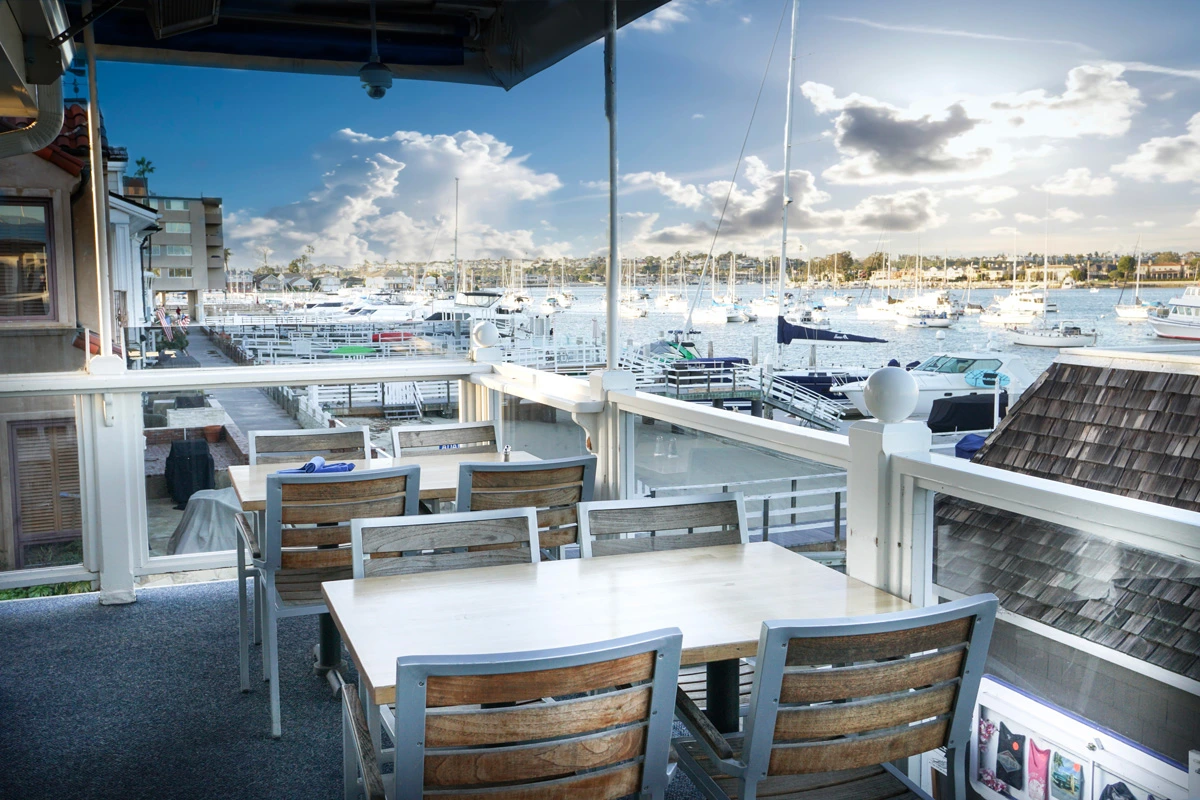 Every year for OC Restaurant Week we make it a point to try several new restaurants. This year we headed to the Balboa Peninsula to enjoy Newport Landing Restaurant and all their tasty offerings. Not only will restaurateurs receive an amazing dining experience, but they will also soak in some of the best views of Newport Harbor.
At Newport Landing, you"ll enjoy some of the best views of the harbor
.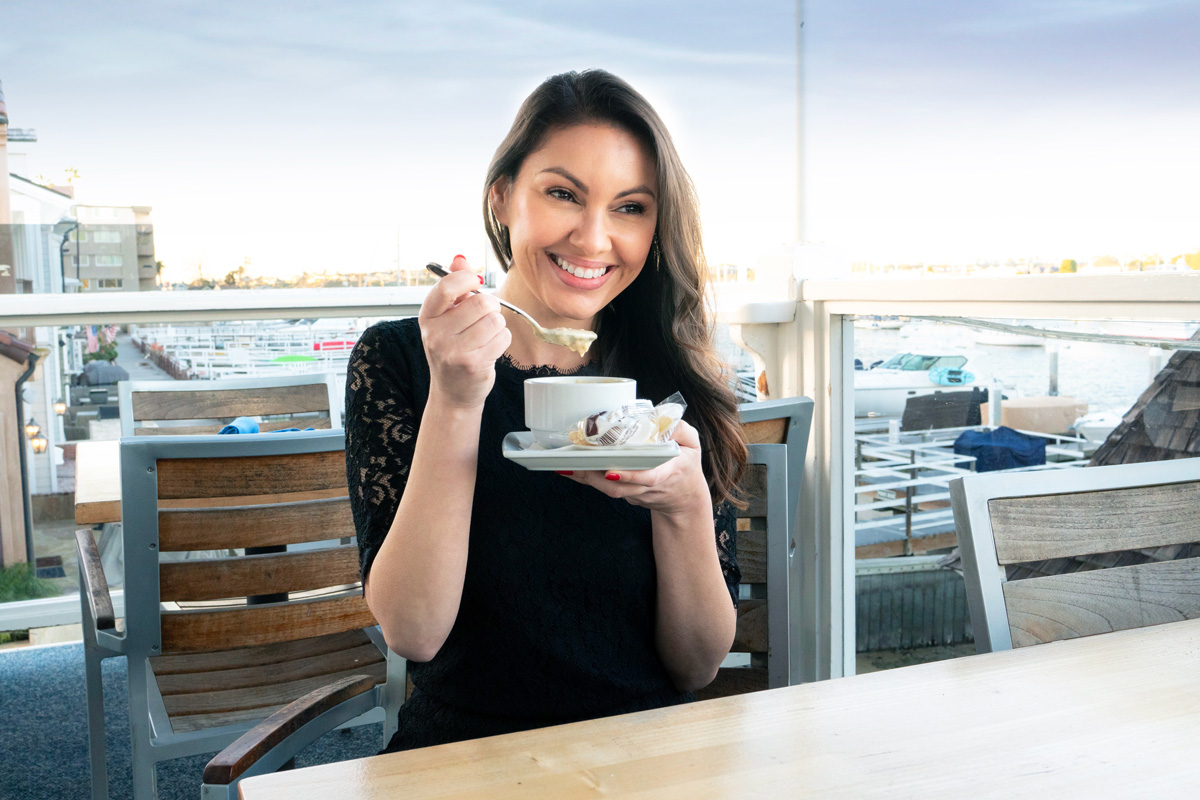 First, I never go to a restaurant on the water without enjoying a classic cup of clam chowder. I love how thick and creamer the chowder is at Newport Landing. It's one of those flavors that instantly makes you feel like you're enjoying a family recipe that's been slowly simmering all day long.
For appetizers, we tried their coconut shrimp with mango salsa. It was fantastic with the perfect crunch and balance of sweetness from the coconut and mango relish.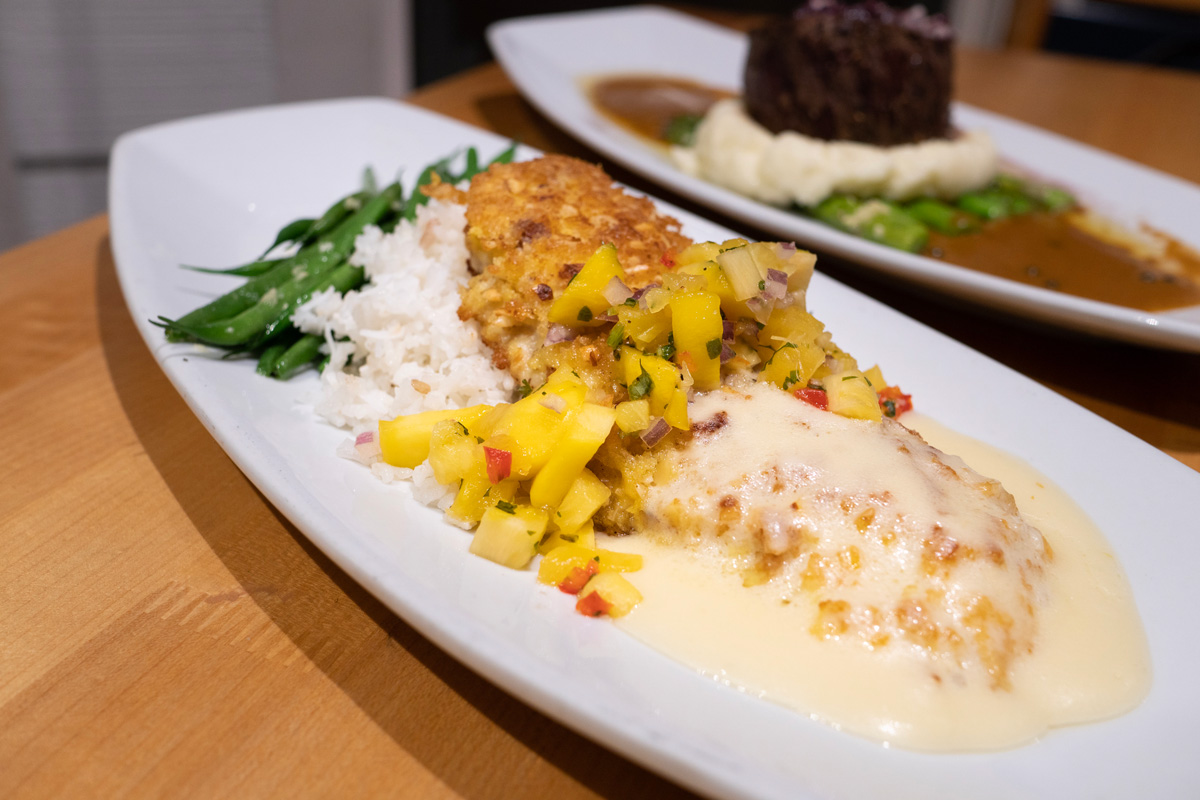 There are a wide variety of entrees to choose from including this Macadamia Nut Opakapaka.
For entrees, guests can choose from a wide variety of dishes to satisfy every pallet. First, we ordered the pan-seared, panko breaded Hawaiian Macadamia Nut Opakapaka. It was topped with tropical fruit salsa, lemon Buerre Blanc and served with sautéed French green beans with jasmine coconut rice. The lemon Buerre Blanc was a delicious compliment to the fish, adding a lemony pop of flavor.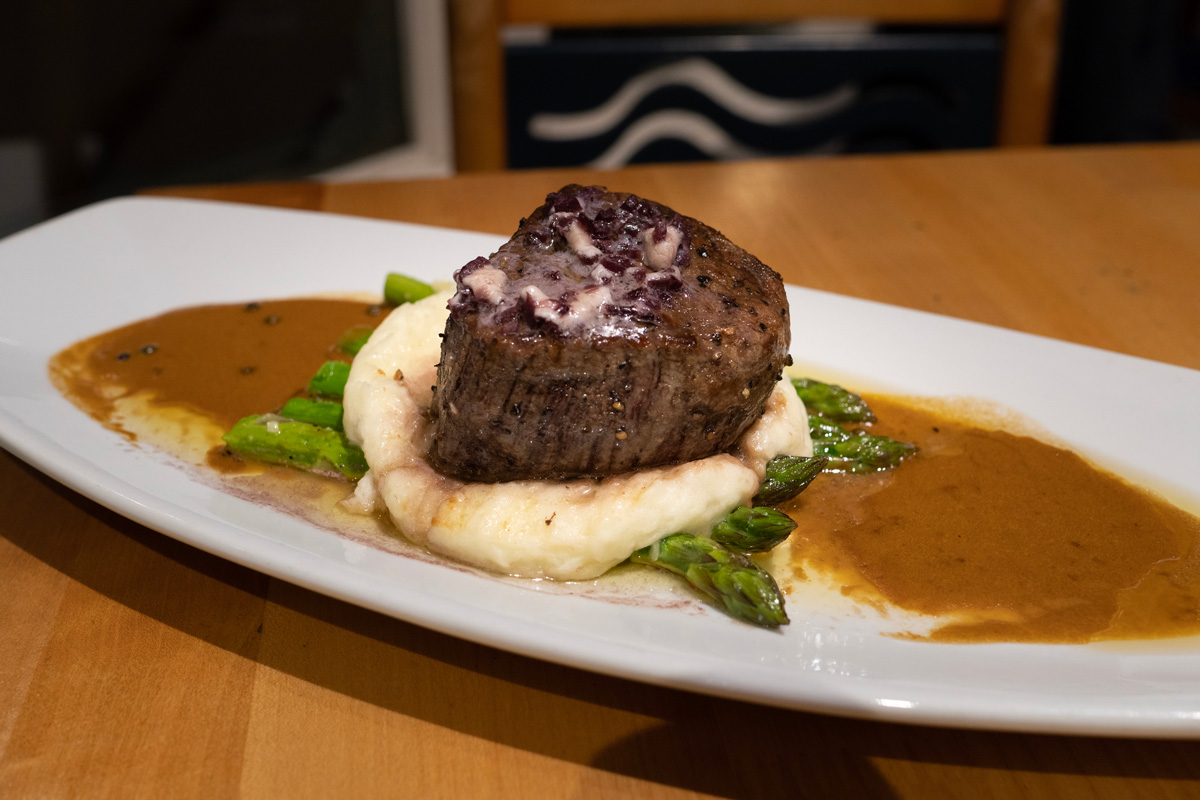 Next, we couldn't resist the Filet Mignon with Cabernet herb butter, asparagus, and mashed potatoes. The fabulous filet was cooked perfectly and I was obsessed with the cabernet butter. Other entree options included Pacific halibut, shrimp and diver scallop saute, crusted mahi-mahi, and seafood pasta.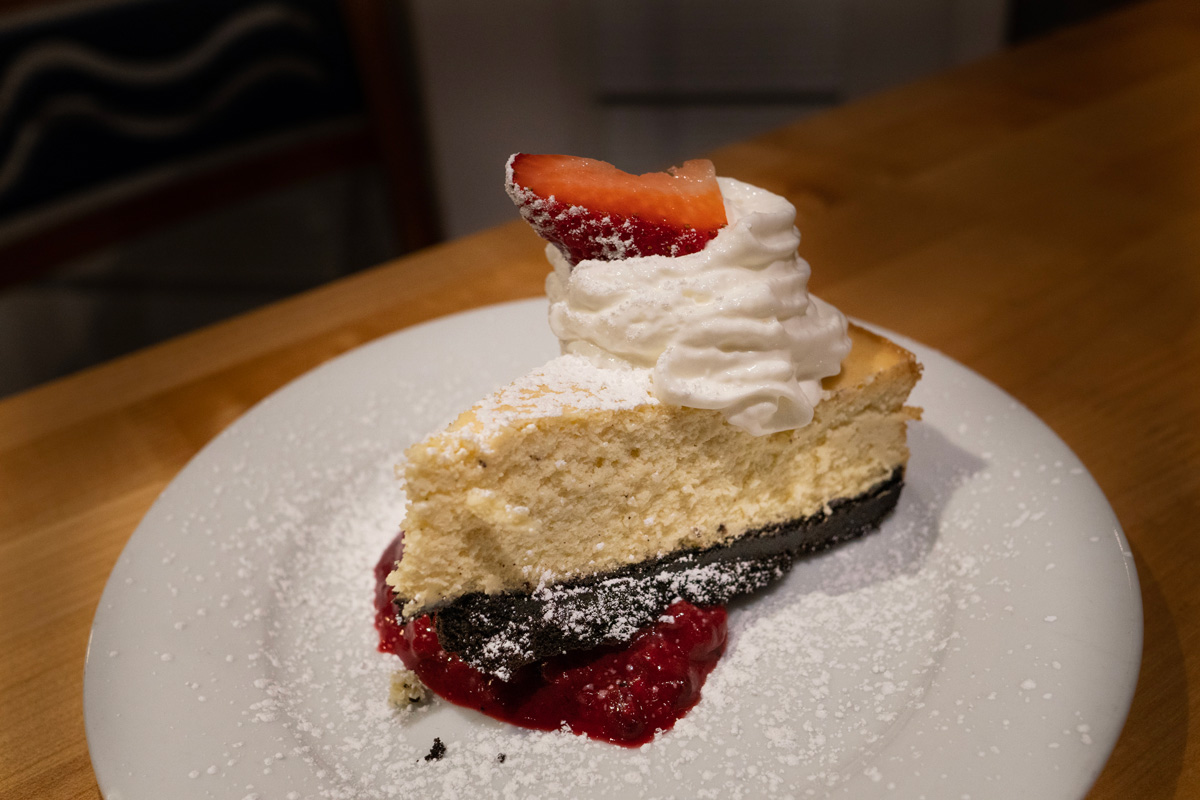 Finally, for dessert, Newport Landing Restaurant offers either a brownie ala mode, vanilla creme brulee, or oreo cookie cheesecake. I think the choice is clear. We went with the oreo cookie cheesecake and it was every bit as good as it looks!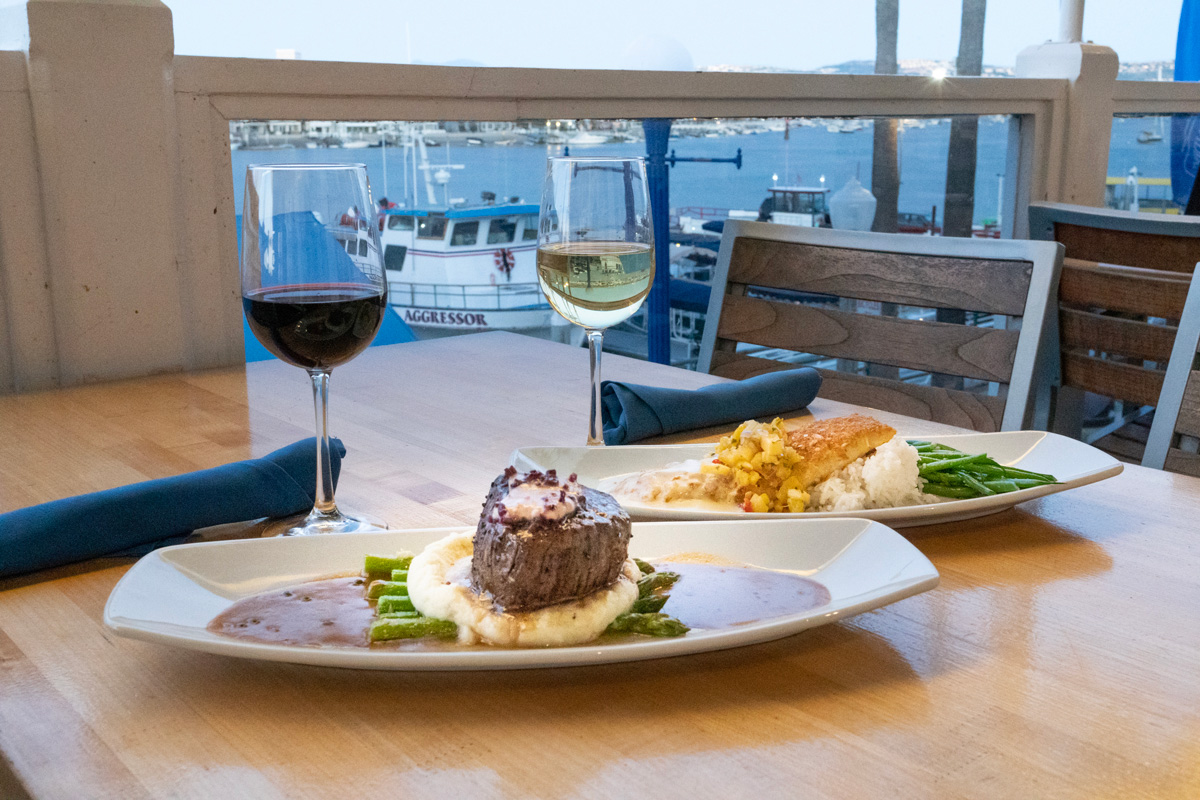 There are only a few days left to enjoy OC Restaurant week!
Orange County Restaurant week is only available for another few days so be sure to make those reservations and enjoy some amazing cuisine. Newport Landing does not disappoint!
Newport Landing
503 E Edgewater Ave.
Newport Beach, CA 92661
949.675.2373
Lunch $20  |  Dinner $40