Harborside Restaurant is one of those classic Orange County restaurants that anyone living here long enough has visited. I've always seen Harborside Restaurant while sailing along the Newport Harbor and OC Restaurant Week was the perfect opportunity to finally plan a visit. As you'll see, they have one of the best menu's, offering numerous selections for all palettes. They even include a nice glass of wine.
To begin you will be able to choose between a glass of William Hill Chardonnay or Carmel Road Pinot Noir. I, of course, selected the Pinot Noir and was very impressed with the quality of this wine. It is a classic California red with a smooth finish and notes of cherry and fragrant strawberries.
They had me from the moment I tried their warm bread and house-made olive tapenade butter.
Our server also brought over warm bread with the most delicious olive tapenade butter which I could not stop devouring. I had to remind myself there was an entire meal ahead of us.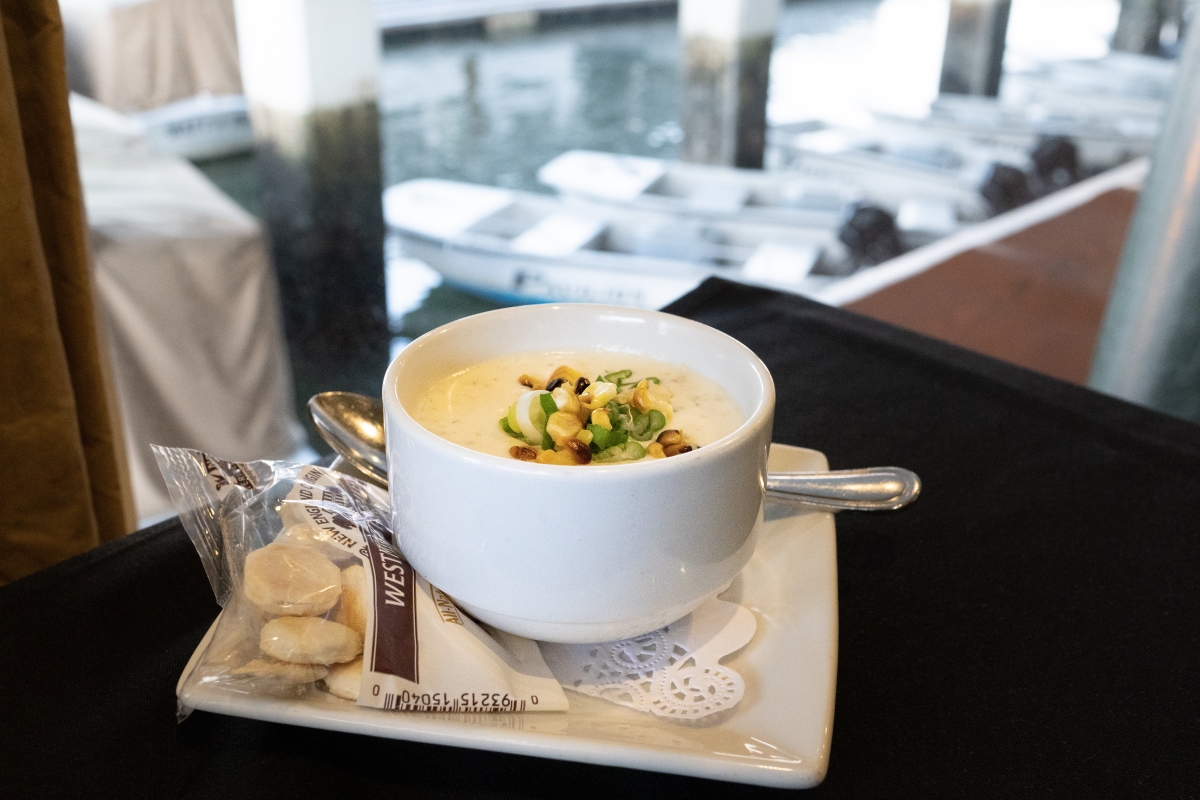 For starters, guests will be able to choose from the Harborside Salad, Crispy Coconut Shrimp, or New England Clam Chowder. The salad was a generous portion and topped with feta cheese, black olives, tomatoes, onions, cucumbers, Italian dressing, and garlic croutons. I am obsessed with New England Clam Chowder and always order it whenever I dine at a seafood restaurant. Having quite the number of clam chowders under my belt, I can definitely say the chowder at Harborside Restaurant is fantastic. We saved the coconut shrimp for a visit to their sister restaurant Newport Landing.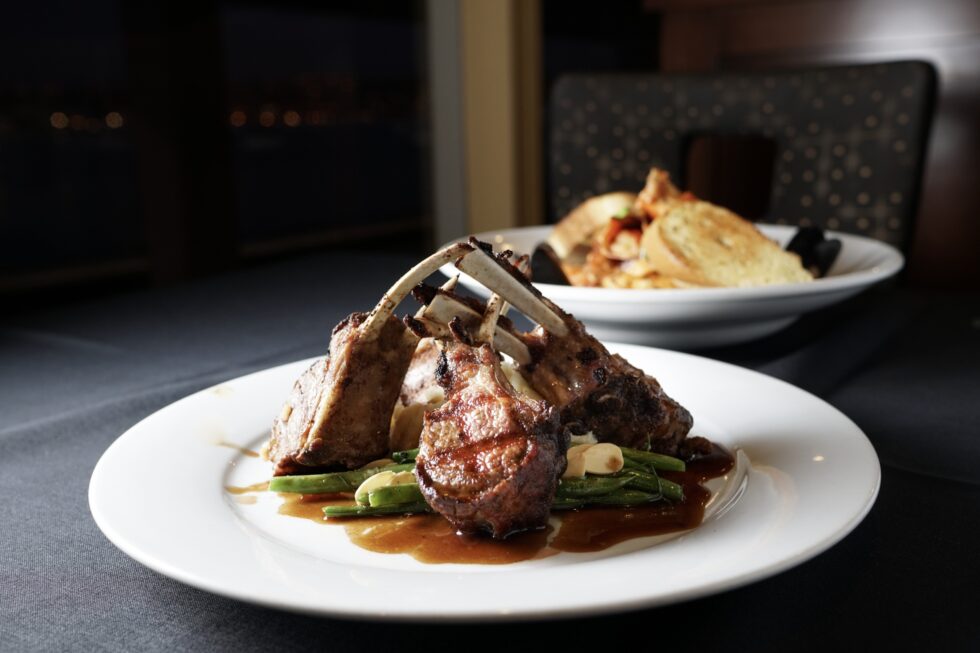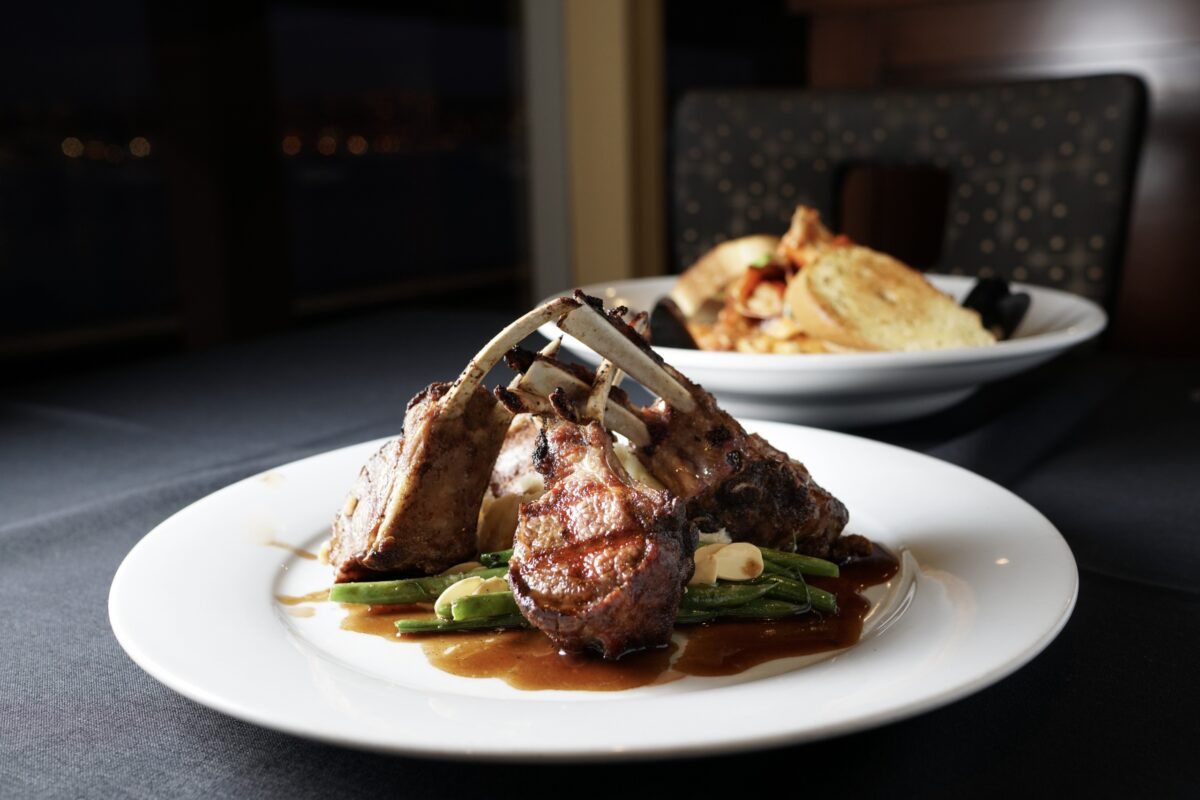 If you've followed many of my previous articles you will already know how much I love a great rack of lamb.
Next, for entrees, I opted for the New Zealand Rack of Lamb and the Cioppino. Additionally, diners can also select from Alaskan Halibut, Orange Coconut-Crusted Salmon, Pacific Grilled Swordfish Steak, Seared Diver Scallops, or Filet Mignon. You can view their entire restaurant week menu here.
The New Zealand Rack of Lamb was accompanied by homemade mint jelly au jus, french green bean almondine, and mashed potatoes. If you've followed many of my previous articles you will already know how much I love a great rack of lamb. Pictured above you can see this dish did not skimp on the lamb. The mint jelly au jus was also amazing.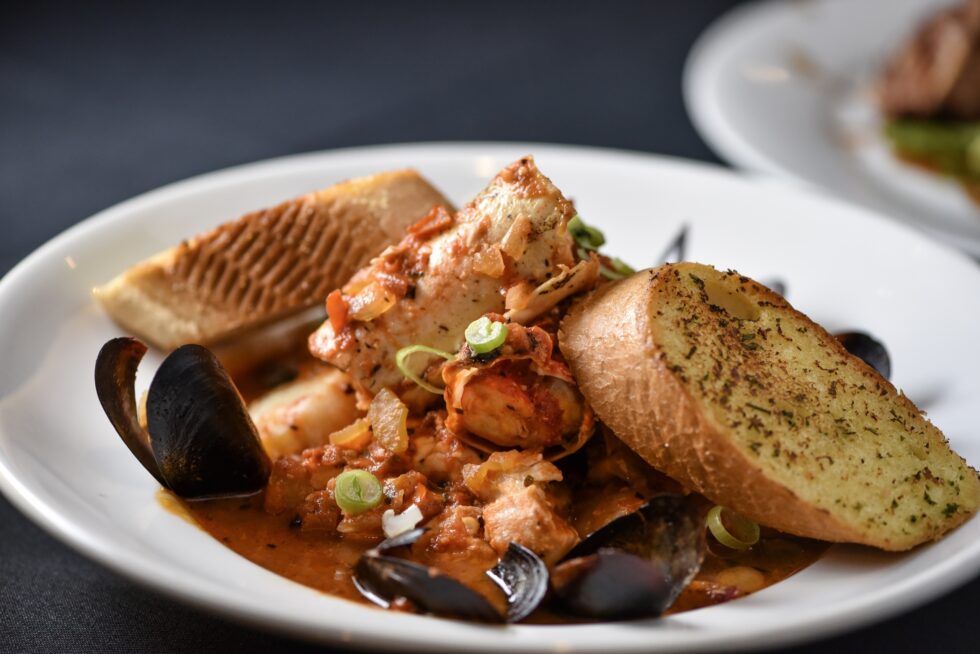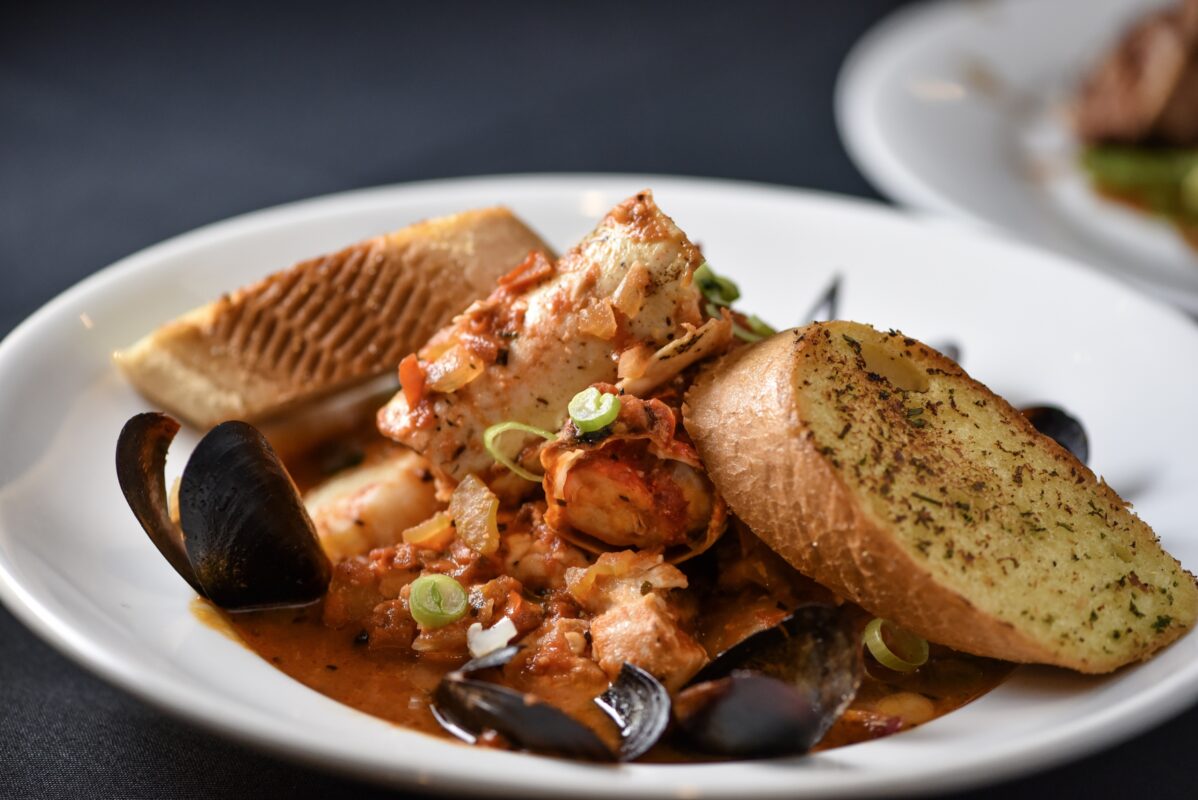 If seafood is what you're craving, then the Cioppino is calling your name.
The Cioppino was composed of large shrimp, dutch harbor king crab leg, fresh sea scallops, black mussels, and fresh salmon in a rich tomato bouillabaisse. The first thing I did was steal those giant king crab legs all for myself! This is one entree that is so tasty you will not want to share.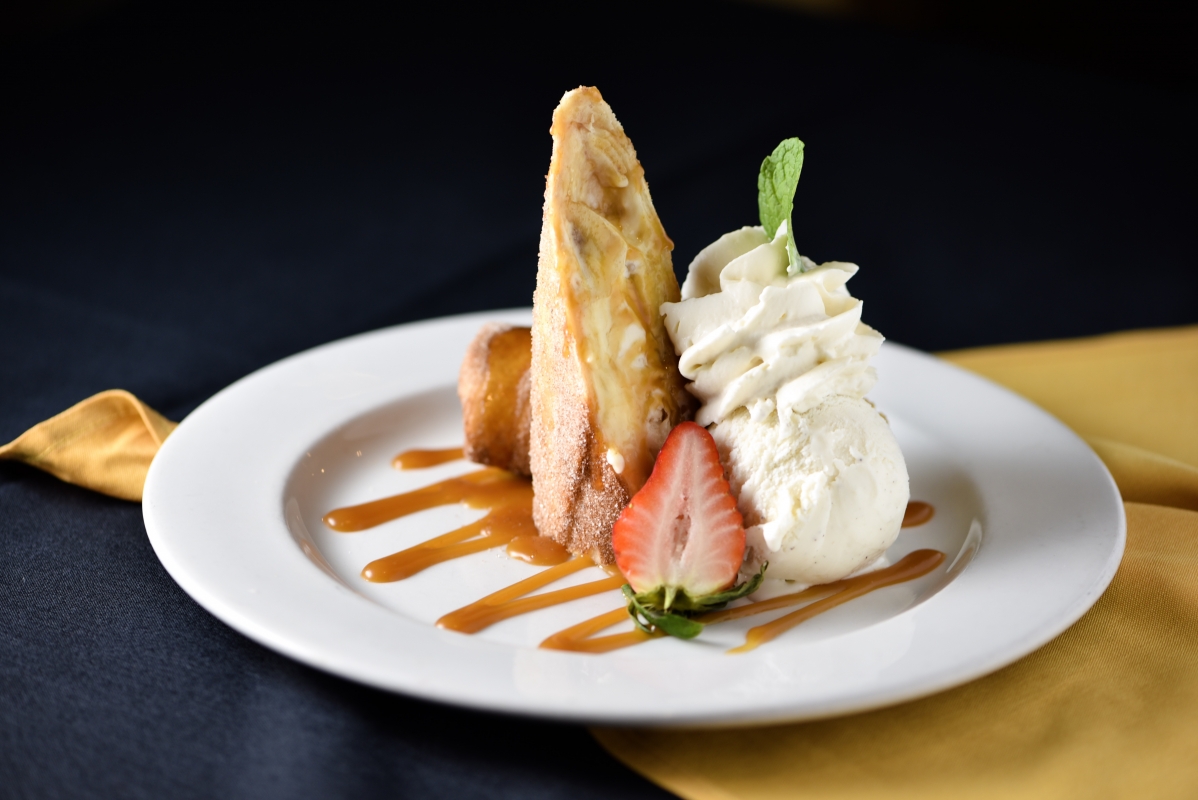 Finally, for dessert, we ordered the Banana and Cream Cheese rolled Bunuelos. This twist on a traditional Mexican dessert was so unique and simply to die for. I have to say, Harborside Restaurant has a winner with this amazing dessert.
What dish are you the most excited to try for OC Restaurant Week?